Words: Ethan Stone
If you're at all attuned to the happenings in the ski community, you'll doubtless have noticed the trend last month: Everybody and their mom was in Japan.
That statement is literal- no exaggeration. From my hotel in Tokyo, to the slopes of Rusutsu, to the skin trails in the Niseko backcountry, it was almost impossible to move without bumping into a North American or European ski crew. Above Goshiki Onsen, we even met a skier chica from Utah who admitted: Yes, her mom will be in Japan next week.
Why the sudden influx? The answer is simple: heated toilet seats, amazing cuisine, apres-ski onsens... oh yeah, and one of the world's deepest and most reliable snowpacks. All this combined with years of persistent promotion through film companies and ever-expanding opportunities for skiers to push deeper into Japan's still largely untapped terrain has brought the buzz about #Japanuary to a fever pitch.
There's no doubt about it: The "secret" about Japanese powder (if it ever was a secret) is officially out, and skiers from the world over are pouring in in record numbers. Here's a brief social media recap from some of the well-known skiers who made it their business to be in the Land of the Rising Sun last month.
Will Wesson: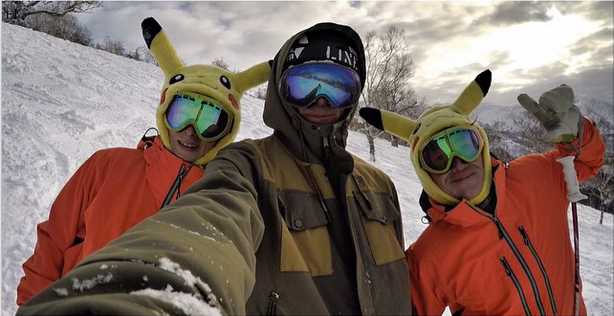 Goodbye #pokemon friends of #Japan, I will miss you. @linetravelingcircus' #SuperAmazingAwesomeAsianAdventure begins today with @parryandy, @ljstrenio, @leotaillefer, and @shanemcfalls all enroute to #China! #gottacatchemall #bizarrefoodswithAndrewParry
A photo posted by Will Wesson (@willwesson) on Jan 27, 2015 at 6:43pm PST
Will Berman: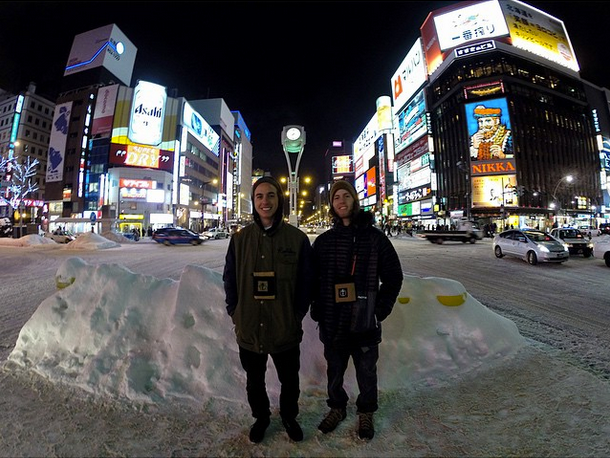 Cruisin Sapporo with the boys and my @treefortlifestyles Travelers Trunk! @level1 @factionskis @smithoptics @talltproductions @dalbellosports @slopestyle_ski 📷 @tbs_ A photo posted by Will Berman (@w_berman) on Jan 19, 2015 at 7:41am PST
LJ Strenio: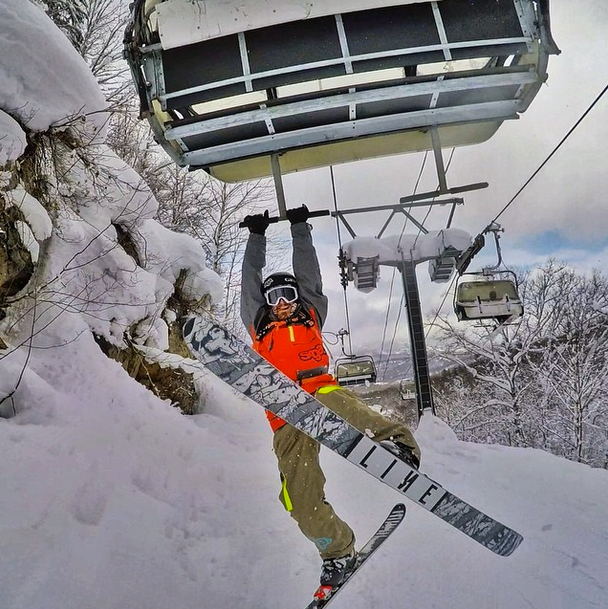 Hangin out in japan! 🗾🚡🇯🇵 @sagaouterwear #sagafam 📷 @willwesson @level1 A photo posted by LJ Strenio (@ljstrenio) on Jan 10, 2015 at 4:01am PST
Khai Krepela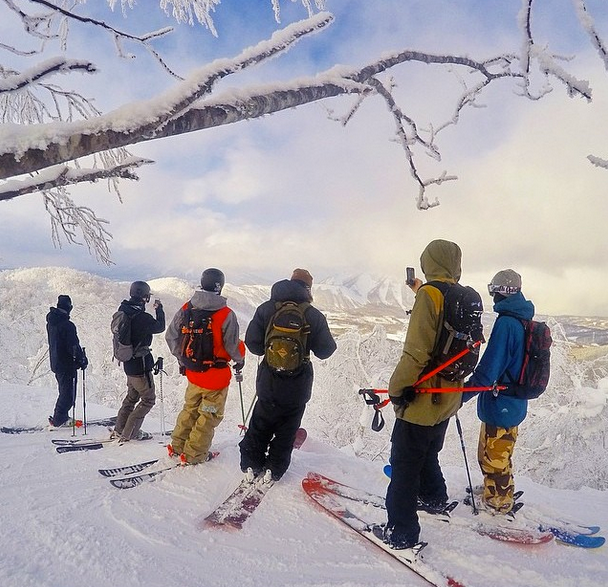 @level1 crew looking over #rusuturesort! Awesome couple days skiing pow around here, off to Sapporo to hit some rails for a couple days! @willwesson @ljstrenio @w_berman @robintlee @hidebumps @howjoshisliving @holden_outerwear @surfaceskis @bernunlimited @outdoortech @spyoptic @yokecollection @fulltiltboots A photo posted by Khai Krepela (@khaikrepela) on Jan 12, 2015 at 4:03pm PST
Level 1 Productions: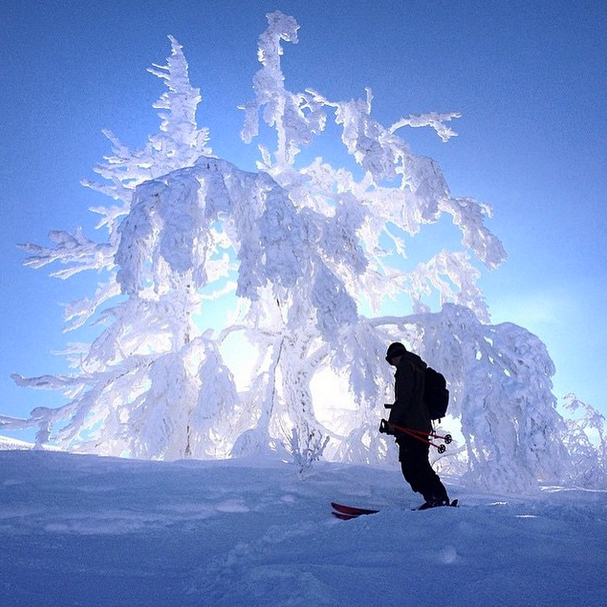 Sayonara Japan! Amazing three weeks in Hokkaido with tons of pow, piles of sushi, glowing trees, shoveling, pillows, handrails, jump spots, wallrides, karaoke, cops, crashed drones, more shoveling, and more hours in the van than we care to count. A huge thanks to @rusutsu_japan @kirororesort @tbs_ and all our new Japanese friends, from all of us! @willwesson @ljstrenio @khaikrepela @w_berman @howjoshisliving @robintlee #level1 A photo posted by Level 1 (@level1) on Jan 25, 2015 at 11:35pm PST
Sean Pettit: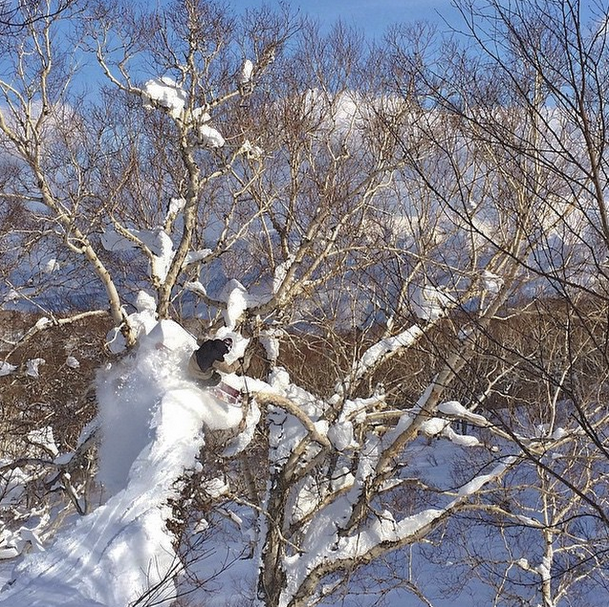 Up in the trees. Yes, up in the trees | @superproofinc #TheMasquerade + @rbmhfilms @freeride_ent #KeepYourTipsUp ~ 📷 @markabma A photo posted by Sean Pettit (@seanpettit_) on Jan 15, 2015 at 1:57pm PST
Mark Abma: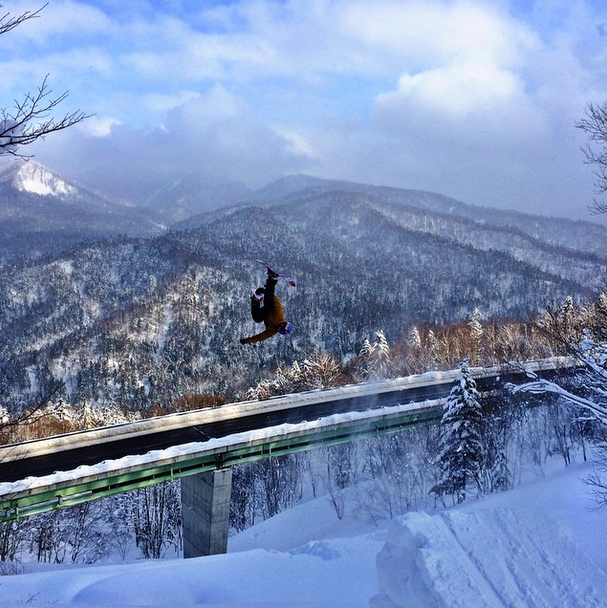 Hit up a classic jump spot today. Skier: @richardpermin @superproofinc #nisekovillage A photo posted by Mark Abma (@markabma) on Jan 30, 2015 at 12:17am PST
Richard Permin: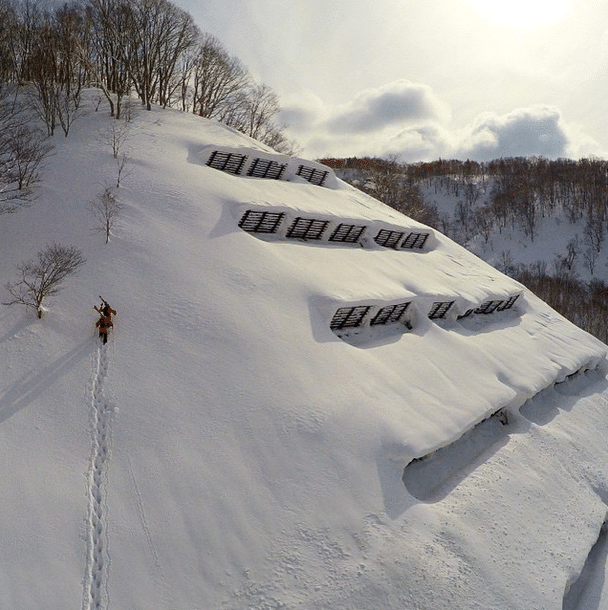 On her way to the top . One more day in Japan and back to Europe , sounds like we getting a lot of snow back home . @markabma #TheMasquerade A photo posted by @richardpermin on Jan 30, 2015 at 10:49pm PST
Superproof Inc.: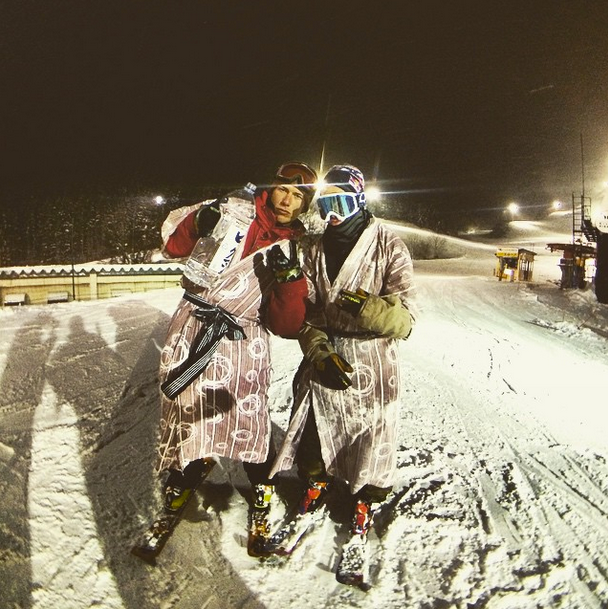 Couple of your friendly neighbourhood rippers right there doin in big in the land of sake bombs. A photo posted by Super Proof (@superproofinc) on Jan 22, 2015 at 6:06pm PST
Joe Schuster: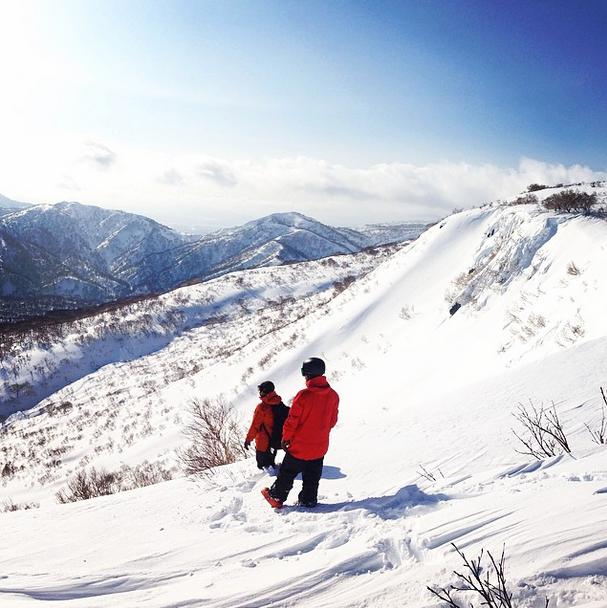 Super cool to be sledding around in the Japanese backcountry the past couple days. Lots of cool terrain to explore and skiing with views of the ocean in the distance. A photo posted by Joe Schuster (@joe_schuster) on Jan 15, 2015 at 2:07pm PST
Nimbus Independent: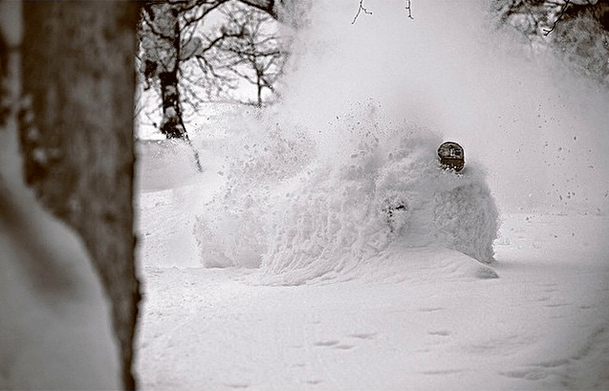 @danielronnback radical capture of @pepfujas @morinomyoko A photo posted by Nimbus Independent (@nimbusindpndnt) on Jan 11, 2015 at 4:48am PST
Pep Fujas: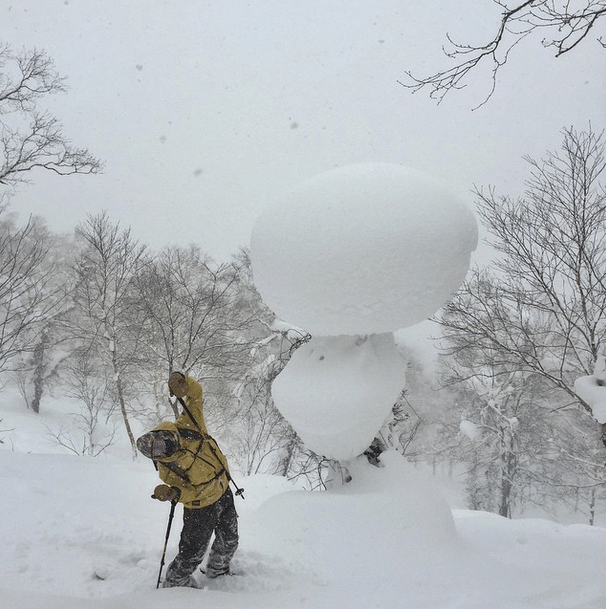 To build or not to build... That is the question? @Patagonia @k2_skis @oakleyskiing A photo posted by pepfujas (@pepfujas) on Jan 17, 2015 at 1:10am PST
Chris Benchetler: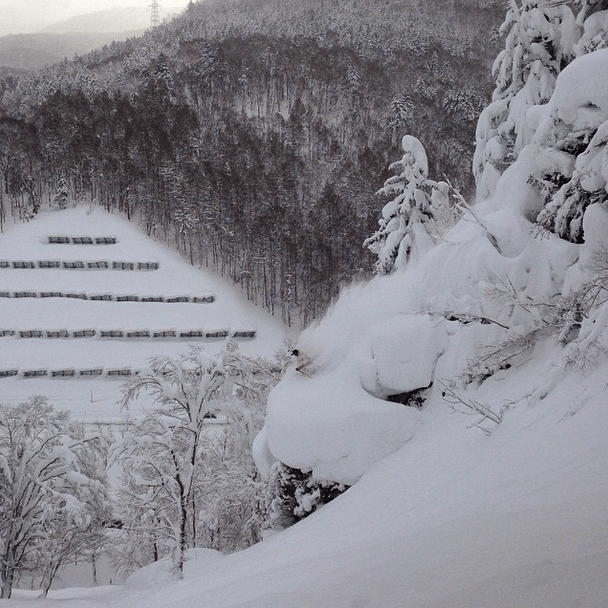 Japowder Houndin || Photo: @johnjamun #turningjapanese A photo posted by Chris Benchetler (@chrisbenchetler) on Jan 14, 2015 at 7:03pm PST
KC Deane: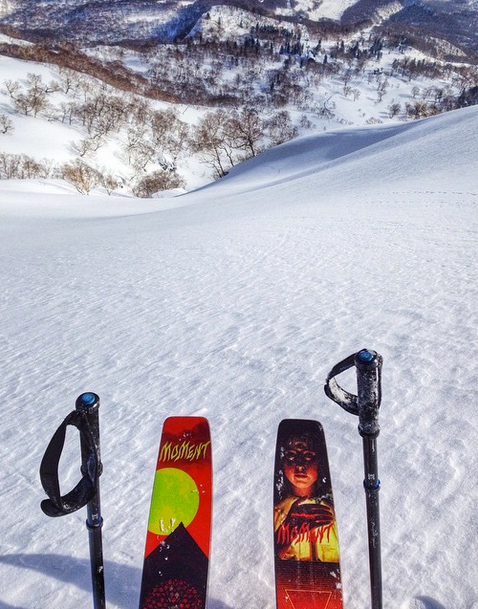 Surfin turns in the sun on the new @momentskis Ghost Train // #Japan #Niseko #______themovie A photo posted by KC Deane (@kcdeane) on Jan 21, 2015 at 2:32pm PST
Kevin Curran: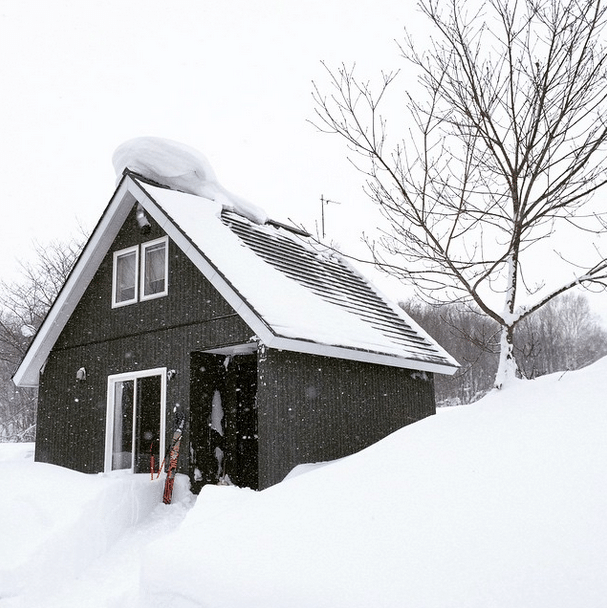 Moiwa home! #japow A photo posted by Kevin Curran (@kevin_curran) on Jan 8, 2015 at 1:27pm PST
Tim Durtschi: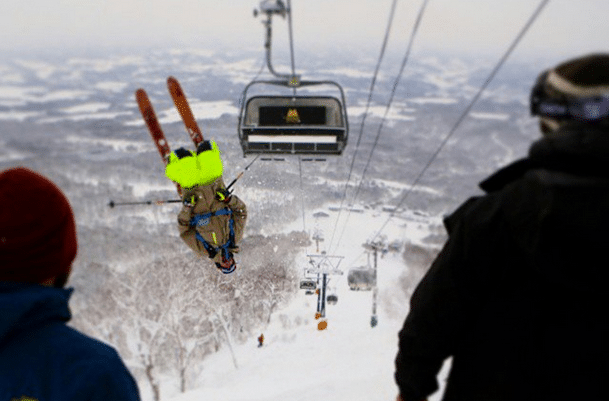 @tetongravity back flip out under the lift at the first resort we skied called Moiwa, photo: @campbellcamera #splurtisbiginjapan #splurt #japanflip #tgronlocation A photo posted by Tim Durtschi (@timdurtschi) on Jan 27, 2015 at 6:49pm PST
Colter Hinchliffe: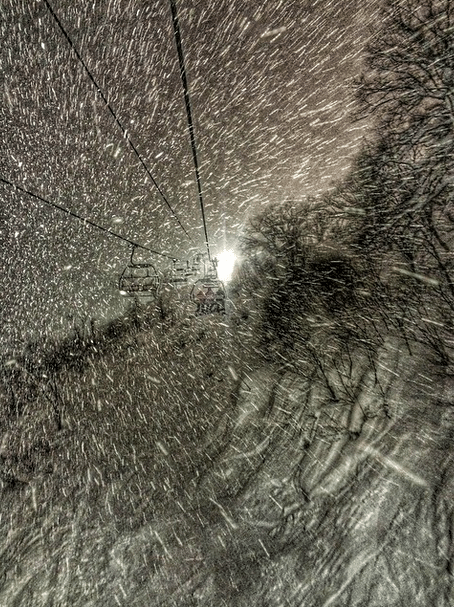 These are the best times 🇯🇵 A photo posted by Colter Hinchliffe (@colterjh) on Jan 20, 2015 at 7:45am PST
John Collinson: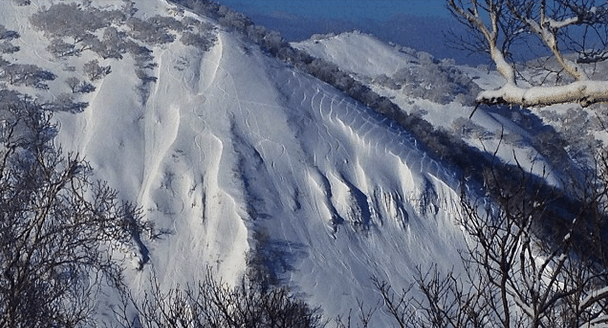 😍😍 that was fun. @tetongravity #tgronlocation @kirororesort #kiroro #kirorobackcountry #kiroropro A photo posted by @johncollinson on Jan 26, 2015 at 4:16pm PST
Teton Gravity Research: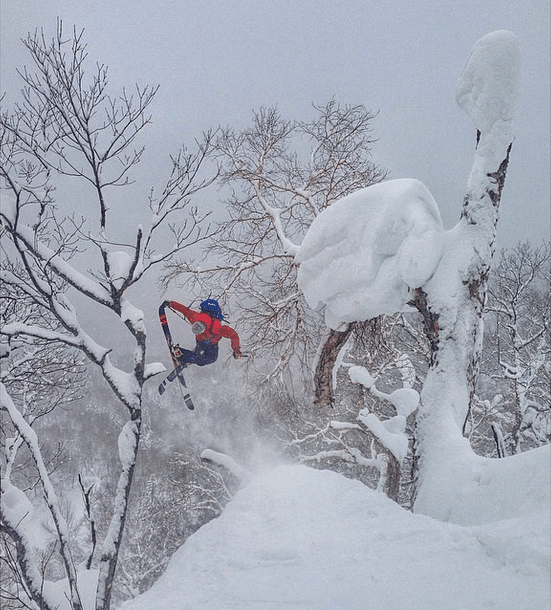 @colterjh boosting over a sea of snow in #Japan Photo: @lexidupont #tgronlocation @lineskis A photo posted by Teton Gravity Research (@tetongravity) on Jan 21, 2015 at 2:09pm PST
Karl Fostvedt: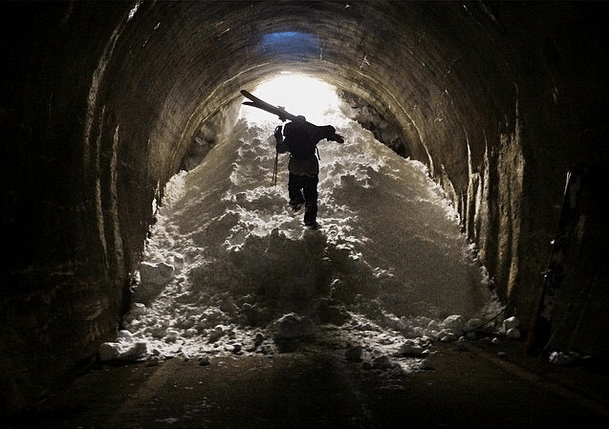 📷: @jaznewt #JahPowLand @hemlockcreative @dakine @anonoptics @on3pskico A photo posted by Karl Fostvedt (@crazy_karl) on Jan 12, 2015 at 2:19pm PST
Nicky Keefer:
Most epic snow here in #japan with @wearethecoterie thanks to @ethanstonephoto 📷 for snagging this one 👌🇯🇵🗾 CC: @atomicski @sagaouterwear @dragonalliance @bernunlimited @outdoortech @actioncam #weareskiing #wearethecoterie #weareframeless #sagafam #bernsnow #odtfam #actioncam A photo posted by Nicky Keefer (@keefbox) on Jan 14, 2015 at 6:24am PST
The Coterie:
@kevinbrower went swimming in the deep end out here in Japan! @ethanstonephoto A photo posted by The Coterie (@wearethecoterie) on Jan 12, 2015 at 5:44pm PST
Kevin Brower: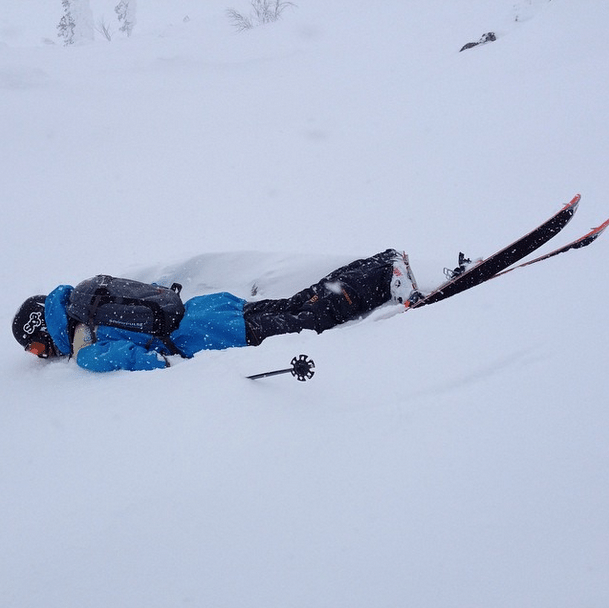 While exploring a new zone I came across a curious creature native to the mountains of Jurano. @mitchellbrower @wearethecoterie @snogression #japan A photo posted by @kevinbrower on Jan 18, 2015 at 4:11am PST
Mitchell Brower: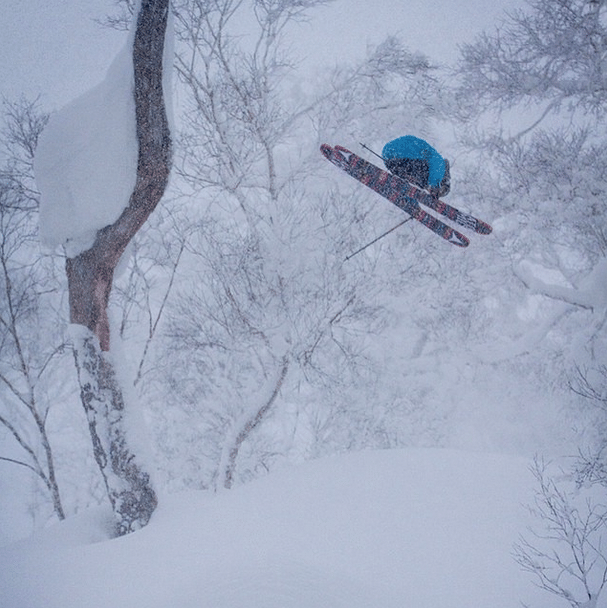 Didn't land this but here's the picture anyways. @wearethecoterie @sagaouterwear #sagafam @atomicski 📷 @ethanstonephoto A photo posted by Mitchell Brower (@mitchellbrower) on Jan 20, 2015 at 5:25am PST
Jonah Williams:
I'm so blessed to be able to ski perfectly deep snow right now with great friends 🇯🇵 Huge thanks to @ethanstonephoto for taking epic pictures for us // Another big thanks to all these guys for the support in Japan! @sagaouterwear @wearethecoterie @kogelmann @salomonfreeski @stashskipoles @dragonalliance @snogression @dragonalliance A photo posted by Jonah Williams (@jonahwilliams) on Jan 12, 2015 at 5:57pm PST
Lupe Hagearty: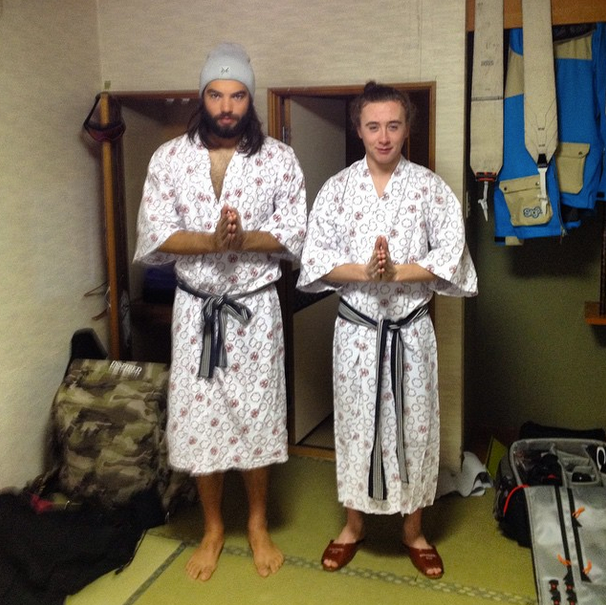 @b0az and I in our Kimonoes, very comfortable!! #coteriedoesjapan #860 A photo posted by Lupe Hagearty (@lupe860) on Jan 13, 2015 at 3:17pm PST
SASS Global Travel: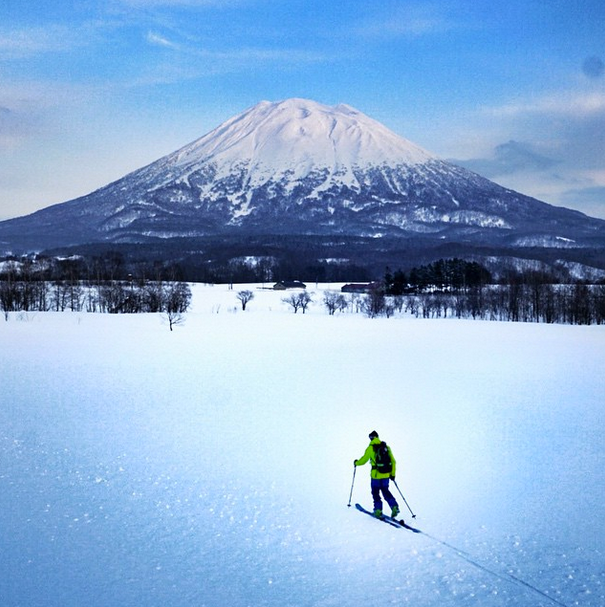 @sneakypedro on his commute home after day one of #SASSjapan SESSION 3 | Snow faucet is turning back on as we speak | #getsomeSASS #japow #JAPANuary #willyvanilly #backcountry #yotei #volcano #skiing #skinning | 📷: @lucasmoorephoto A photo posted by SASS Global Travel (@sassglobaltravel) on Jan 26, 2015 at 5:05pm PST
Garrett Russell: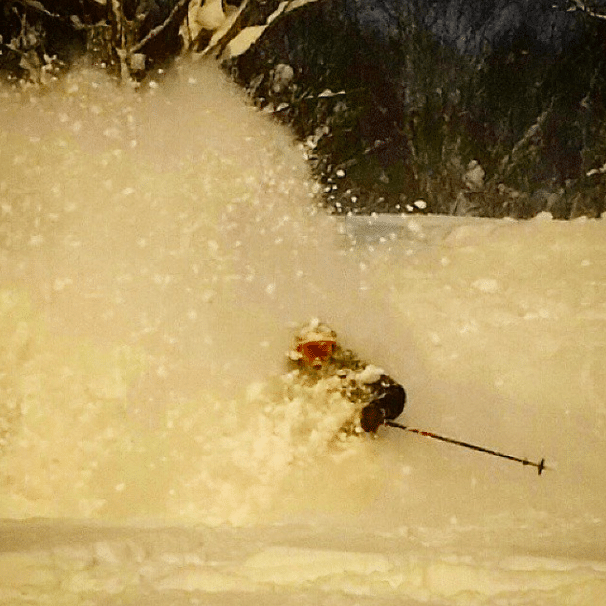 #japanadventure #SASSjapan @sassglobaltravel @lineskis @thehouseboardshop @smithoptics photo:@diddlydee_h #japanuary #foundit A photo posted by Garrett Russell (@funkygrussell) on Jan 4, 2015 at 12:20am PST
Max Peters: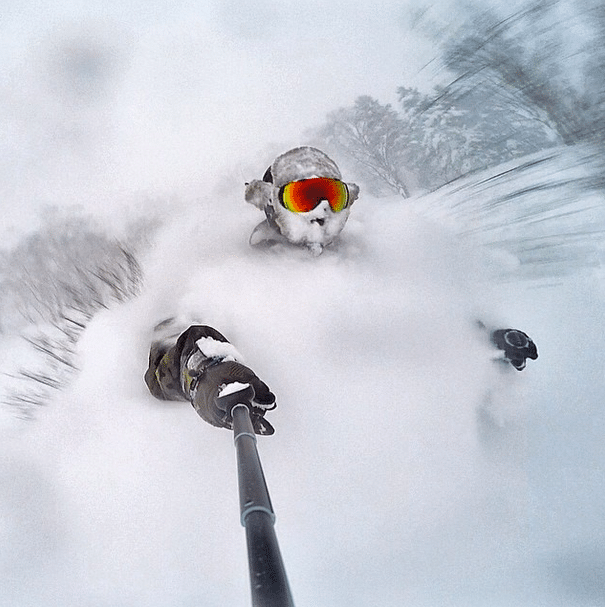 Today was deep! Captured a glimpse at the world from the white room #japan #japow #kiroro @kirororesort @gopro #stokedfortomorrow @smithoptics @levelgloves A photo posted by Max Peters (@maxpeters9) on Jan 17, 2015 at 6:57am PST
Alexandra Pallas Loren: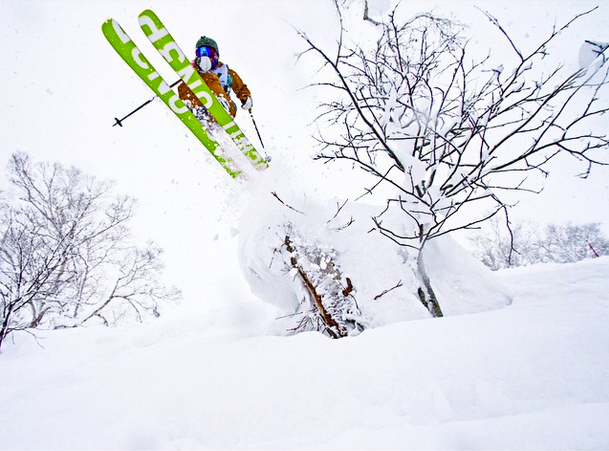 Trip of a lifetime! Sad it's over, but beyond stoked on the adventure and memories made in Japan! Thank you @on3pskico for the super fun sticks, @nwt3k for the amazing gear that kept me dry, and @blackstrap_inc for keeping my face warm enough to stay smiling! So beyond happy to have the support of my rad PNW brands! Back in Oregon now, let the adventures continue! #japow #niseko #kiroro #japanuary #goskiingwithyourfriends たくさん雪が降っていました!📷 @maxpeters9 A photo posted by Alexandra Pallas Loren (@_pallas) on Jan 27, 2015 at 5:59pm PST
Janky Films: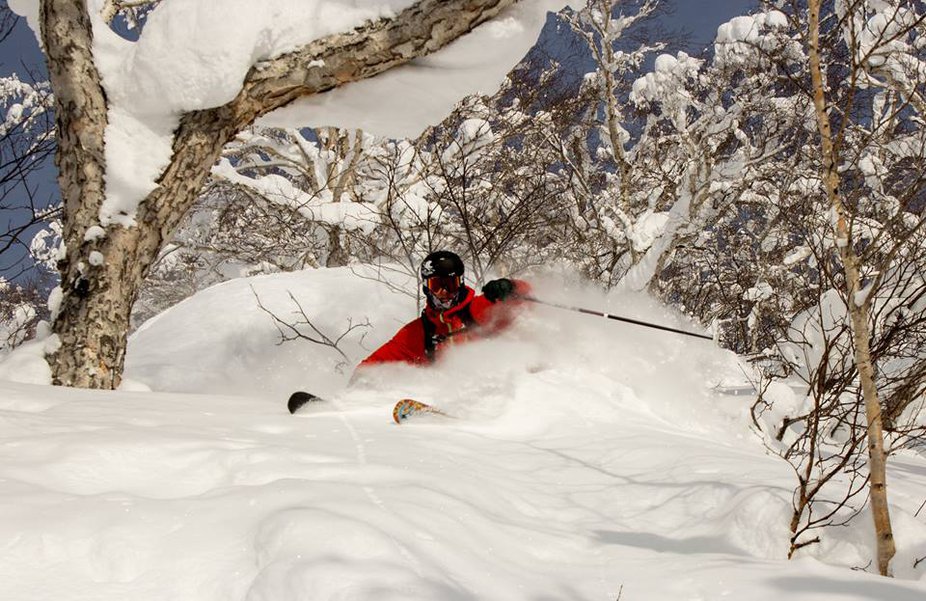 Dave Wadleigh cruising through super light fluff today in Asahidake. (Facebook)
Salomon Freeski TV: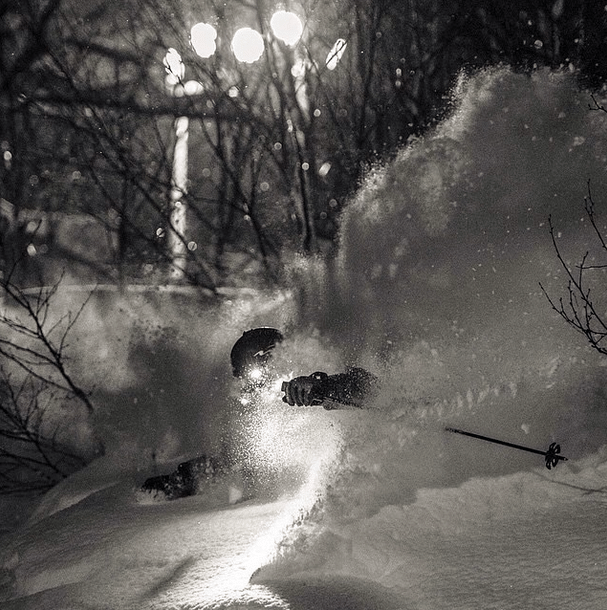 Turns out the powder skiing in Japan is just as good at night. Photo: @scottmarkewitz. Skier: @mikedski. #freeskidreamtrip A photo posted by Salomon Freeski (@salomonfreeski) on Jan 12, 2015 at 9:50pm PST
Mike Douglas: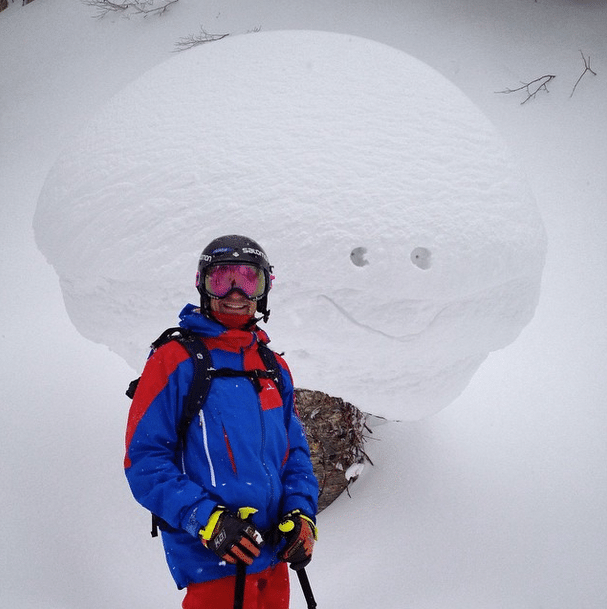 Enough said 😀 #FreeskiDreamTrip #Japow #Nikisstoked @salomonfreeski @kajzackrisson @codytownsend @smarkewitz @anthonybonello @jefftheory3 A photo posted by Mike Douglas (@mikedski) on Jan 8, 2015 at 9:46pm PST
Kaj Zackrisson: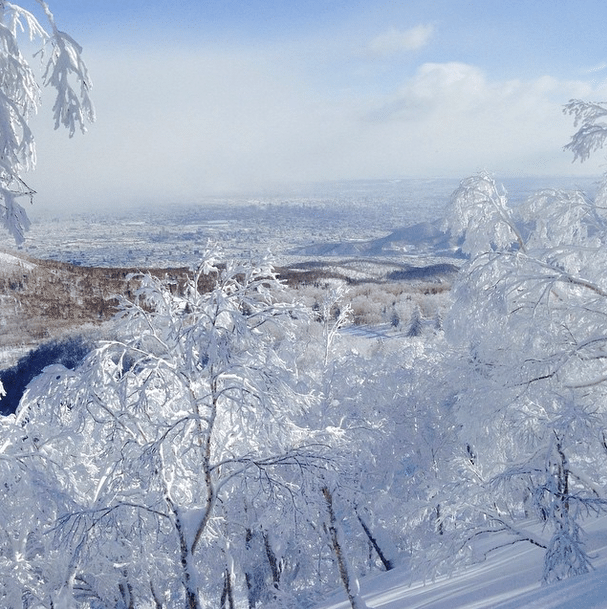 Sun and pow mixed with snow storm, great day in hokkaido. Background you can see big city of Sapporo #freeskidreamtrip A photo posted by Kaj Zackrisson (@kajzackrisson) on Jan 11, 2015 at 2:00am PST
Cody Townsend: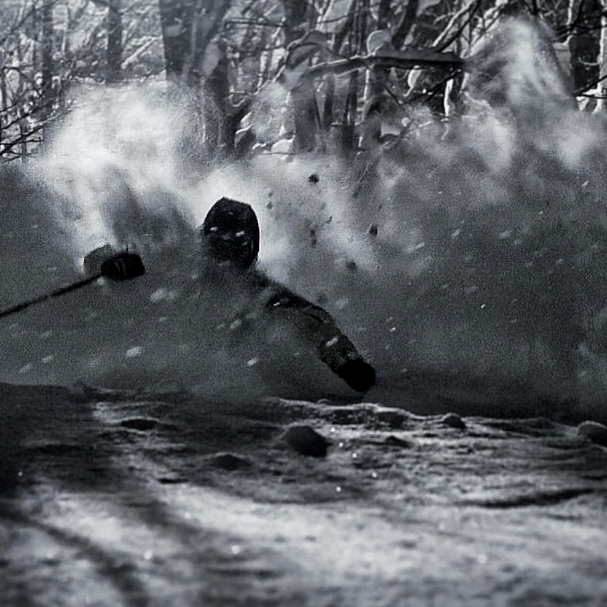 This is my kind of party. Night moves in Niseko. Regramming @jefftheory3 for #freeskidreamtrip @salomonfreeski A photo posted by Cody Townsend (@codytownsend) on Jan 13, 2015 at 3:40pm PST
Jeff Thomas: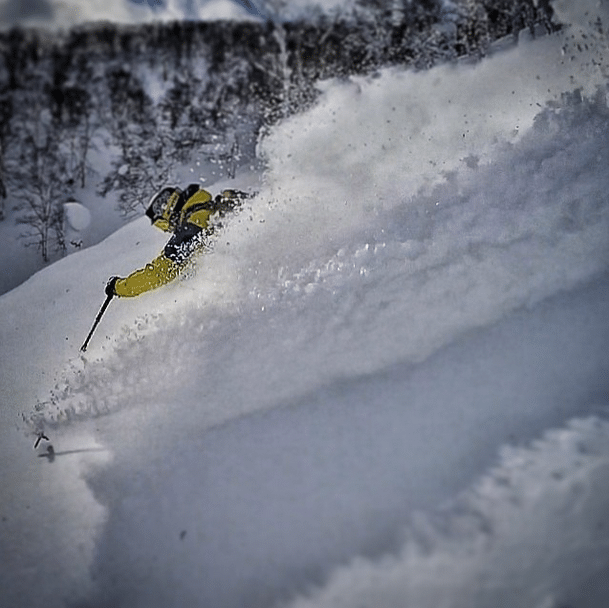 Thank you @rusutsu_japan for the sunny blower powder, you never disappoint! It was an awesome #freeskidreamtrip and shredding with our winner @nik_ohne_c. One last night in #Sapporo with the crew and then back to @whistlerblackcomb! #salomonfreeski #salomonfreeskitv #rusutsu #powday #faceshots #cablecam A photo posted by Jeff Thomas (@jefftheory3) on Jan 18, 2015 at 12:42am PST
Will Wissman: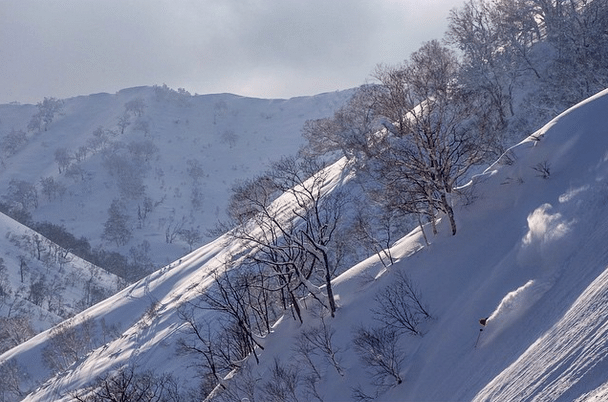 @mck_p in her happy place #rprt @stellar_media @kiroro_resort #BlondesAndBlower #rightplacerighttime A photo posted by Will Wissman (@willwiss) on Jan 8, 2015 at 7:21pm PST
McKenna Peterson: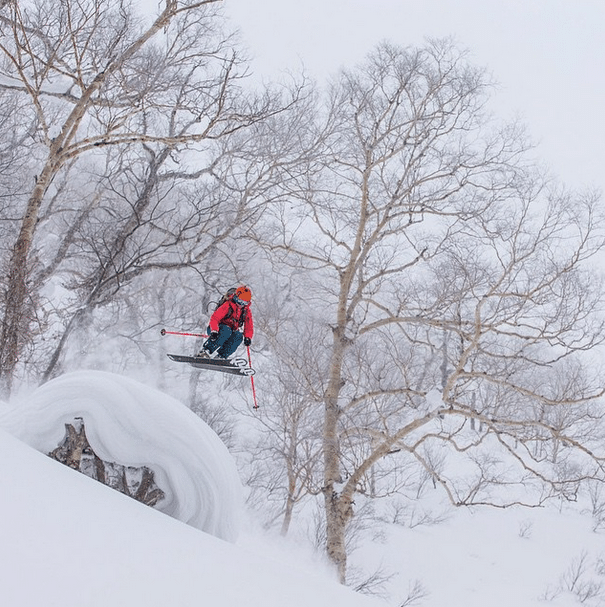 Being able to travel around and discover new zones has been the key to finding untracked goods. @kirororesort has been the ultimate #HokkaidoBaseCamp #kiroropro @willwiss @stellar_media // @scottfreeski // @k2_skis A photo posted by McKenna Peterson (@mck_p) on Jan 18, 2015 at 8:40pm PST
Pip Hunt: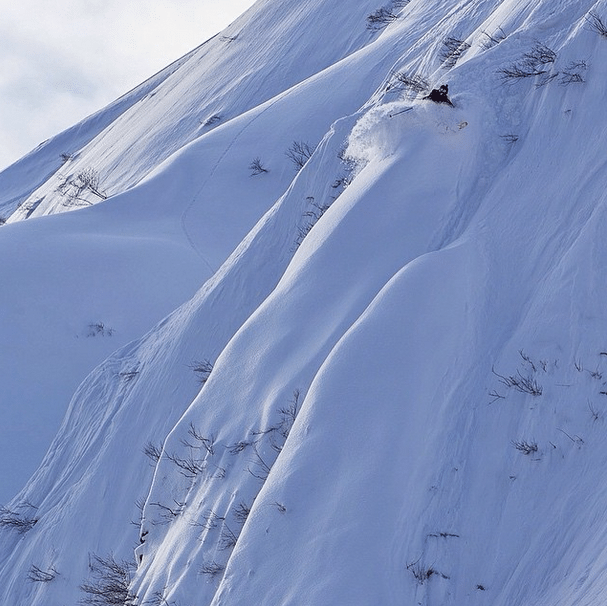 Where are we again? Japan? AK? Dreaming? @smithoptics #SMITHwomen #blondesandblower #whysoserious @kiroro_resort with @stellar_media 📷 @willwiss A photo posted by Pip Hunt (@piphunt) on Jan 6, 2015 at 5:03am PST
Amie Engerbretson: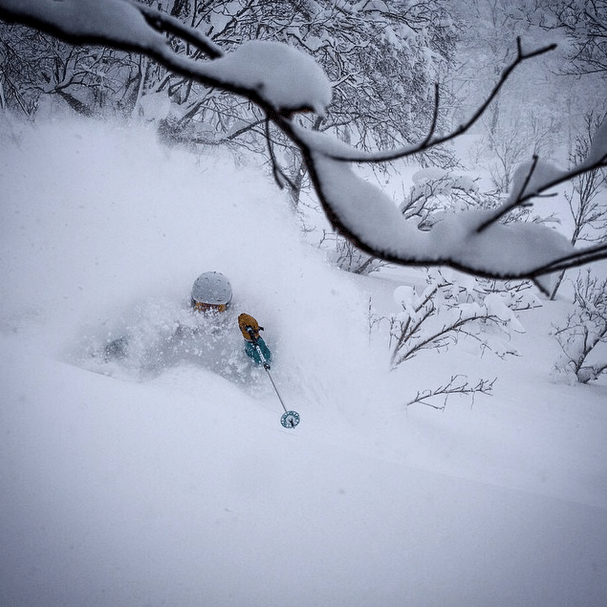 #snowinmyface @kirororesort #kiroropro @smithoptics #blondesandblower 📷 @willwiss A photo posted by Amie Engerbretson (@aengerbretson) on Jan 11, 2015 at 7:59pm PST
Roy Kittler: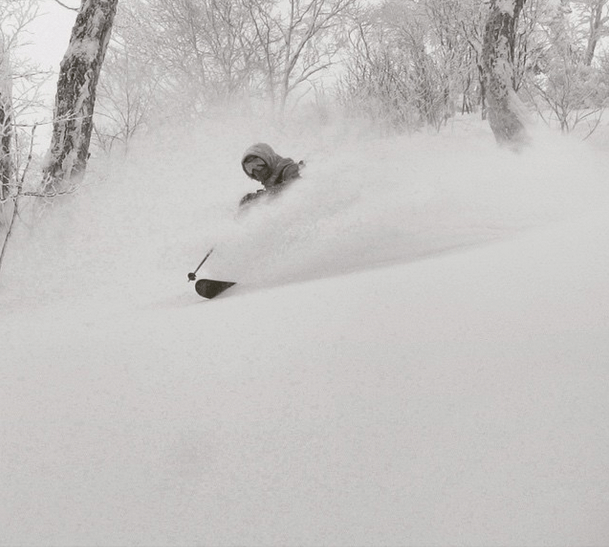 deep deeper #japow gonna miss this place! time to get back home! @dakine #ridenewlines #dakinesnow #dakinetrusted @fulltiltboots #whatarethosegreenboots @lineskis #lineep #alpinasports #welcometothedarksideofsapporo A photo posted by Roy Kittler (@roykittler) on Jan 14, 2015 at 4:28am PST