Words: Jeff Schmuck
Photos: John Vandervalk
It was yet another gorgeous morning in Tignes, France today, as the jam packed final day of the inaugural European X Games kicked off with women's ski slopestyle finals. It was ladies first this morning as eight of the most talented and lovely women of freeskiing took to the extensive slopestyle course for their chance to show their moves and strut their stuff.
In eight place was Rosalind Groenewoud, who was nursing a sore back and aggravated it on one of her landings, and made the smart call to opt out of her next two runs in order to save herself for superpipe finals later in the day.
Seventh place went to the queen bee of freeskiing, Sarah Burke, who had a bit of trouble on both of her runs but held it down like she's been doing for years.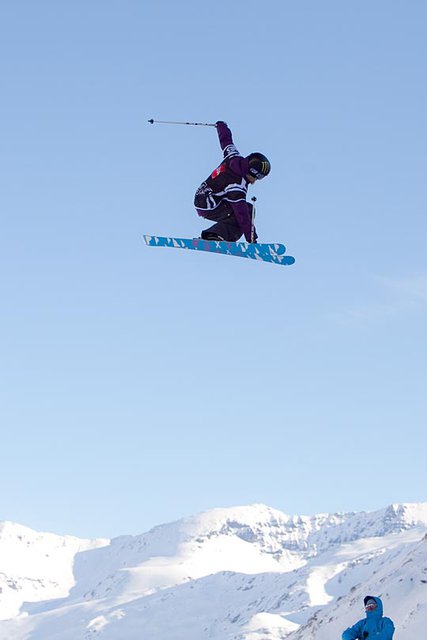 Sarah Burke
Grete Eliassen placed sixth, and was skiing consistently all day with 3's, 5's and 7's, along with a corked out 9 on the bottom hit on her first run.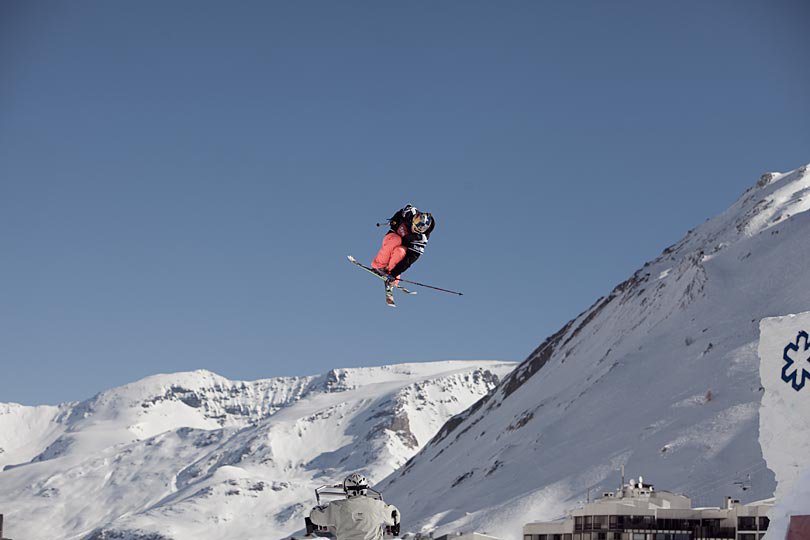 Grete Eliassen
The lone European competing, Lena Stoffel, took fifth, and much like Grete was bringing the consistency throughout her three runs, and attempted the biggest and ballsy trick of the day with a cork 7 off the money booter at the bottom.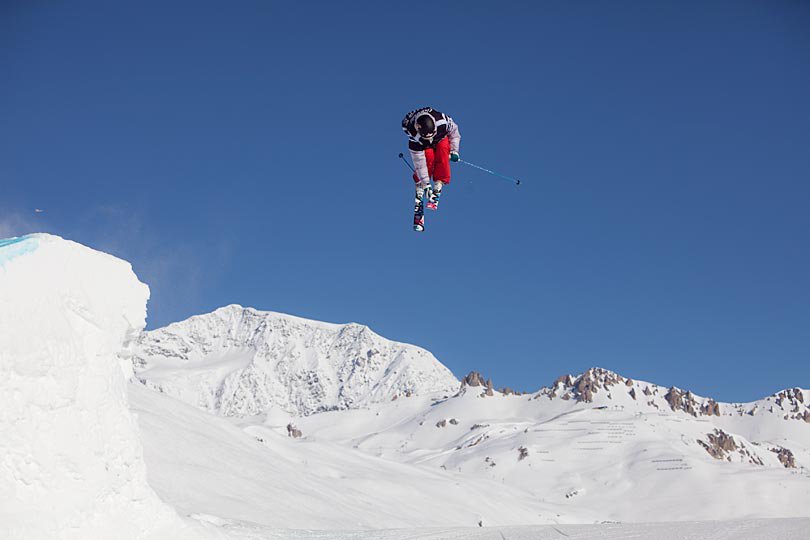 Lena Stoffel
Just missing the podium was last year's X Games gold medalist, Anna Segal, who sent it all over the course with a flatspin 3, some 7's and stylish regular and switch 5's.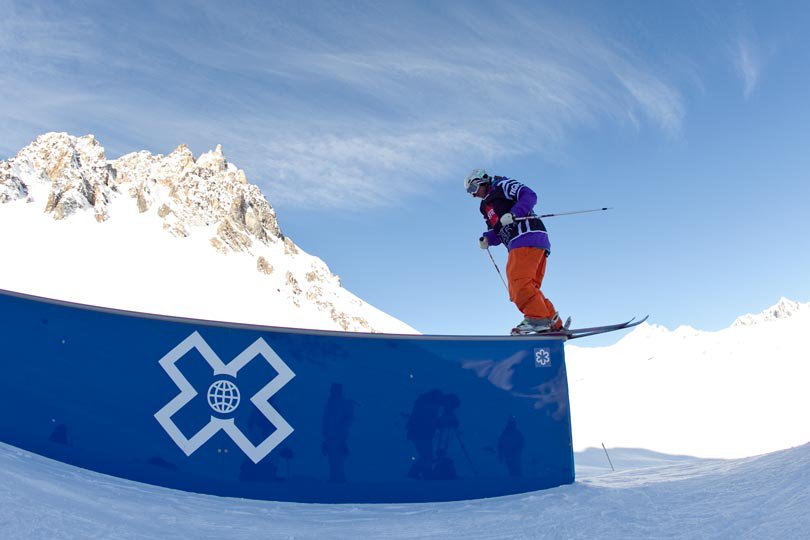 Anna Segal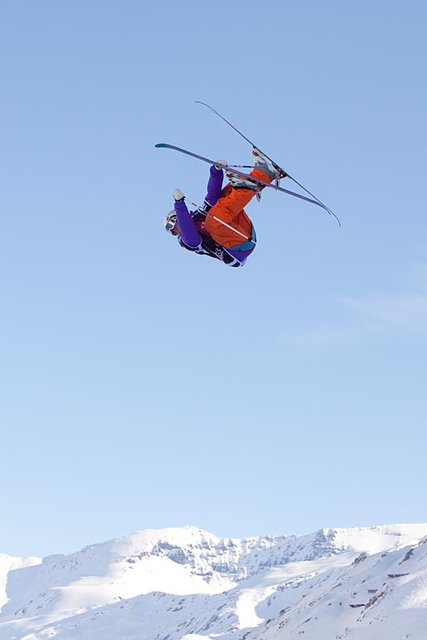 Third place went to the lil' steezeball herself, Ashley Battersby. Ash-B was absolutely killing it all day, and like many of the girls today, was skiing better than ever. 5's both ways, switch 7's and a silky smooth 270 on 270 off the rail up top, proving that she is absolutely the most stylish girl in skiing, hands down.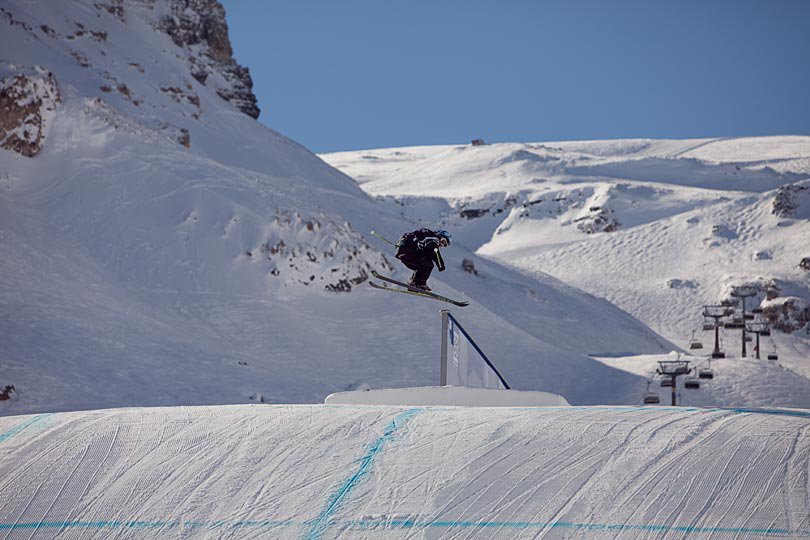 Ashley Battersby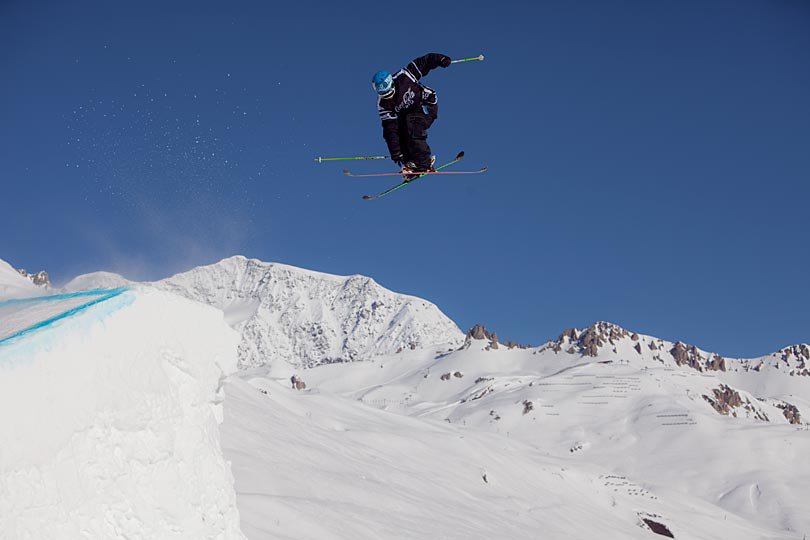 Breckenridge's favorite wild child Keri Herman took second, thanks in part to some of the sickest and most creative grabs of the day, and some way corked out 3's and 5's.
Keri Herman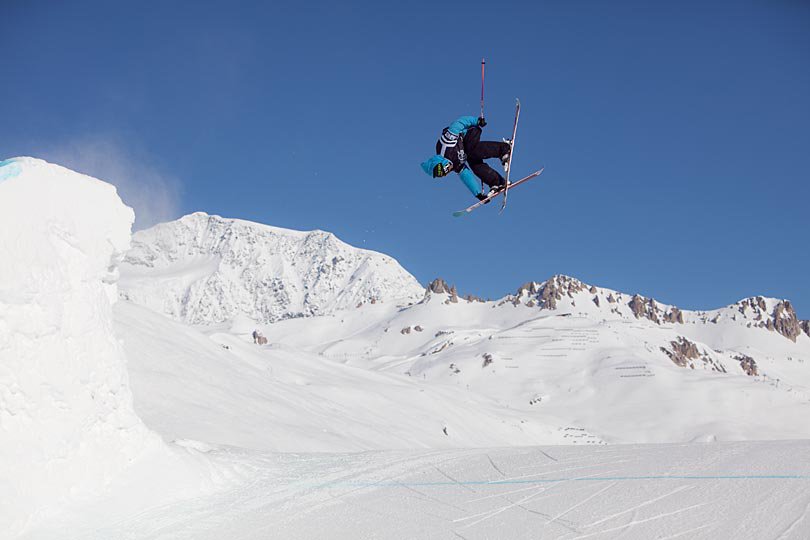 But it was Kaya Turski who once again dominated the impressive field today, with regular and switch 5's and 7's and slow-mo steeze on the rails, helping her secure the win from the moment her first run was over, and once again illustrating that she is truly the women to beat in the world of women's ski slopestyle.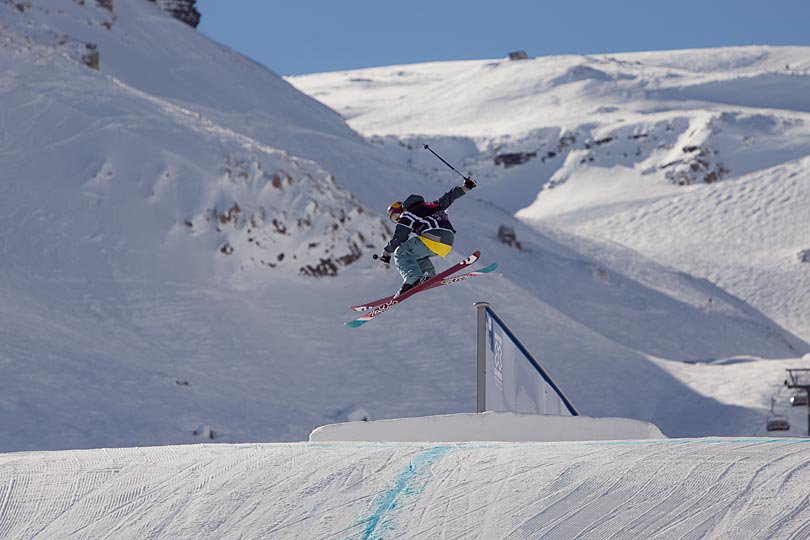 Kaya Turski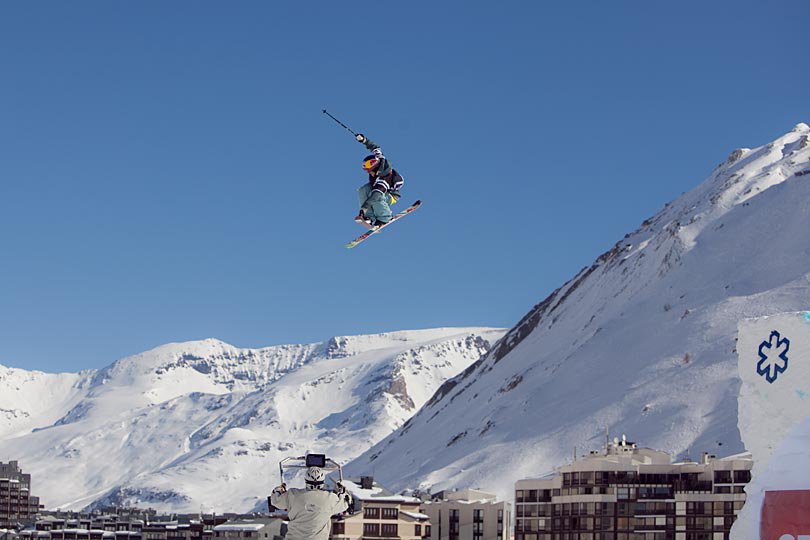 Results
1) Kaya Turski - 93.66
2) Keri Herman - 84.00
3) Ashley Battersby - 83.33
4) Anna Segal - 82.66
5) Lena Stoffel - 68.00
6) Grete Eliassen - 56.00
7) Sarah Burke - 41.00
8) Roz Groenewoud - 28.66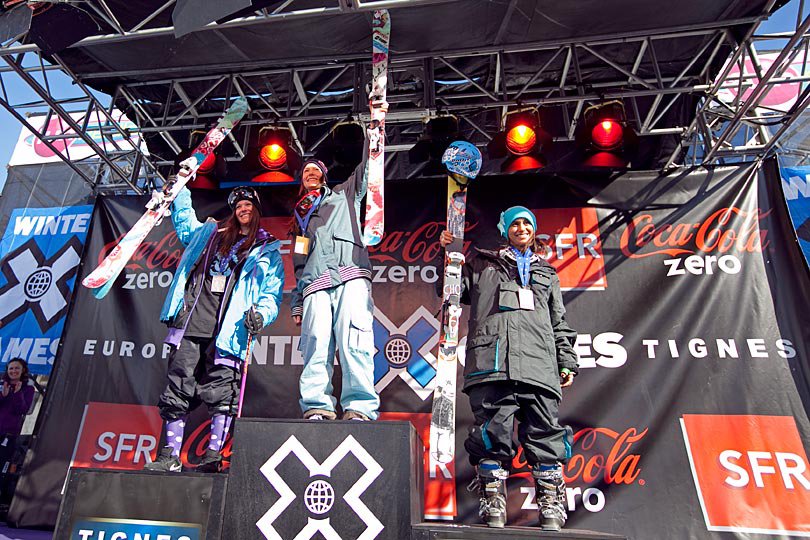 After a few hour break it was the eight men's turn to swing the bat, and what eventually transpired could be easily considered one of the most intense slopestyle contests in the history of our sport thanks to the option-filled six jump course.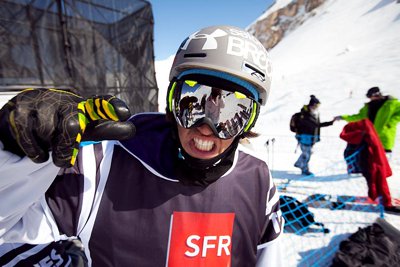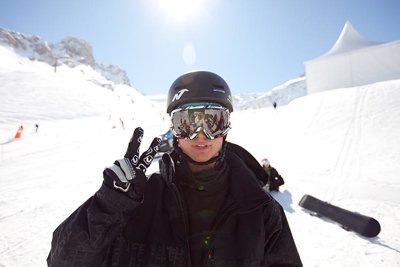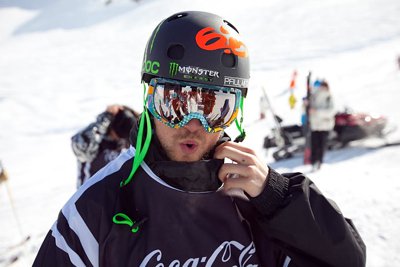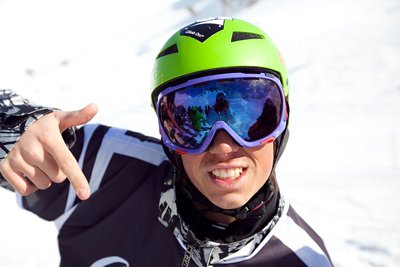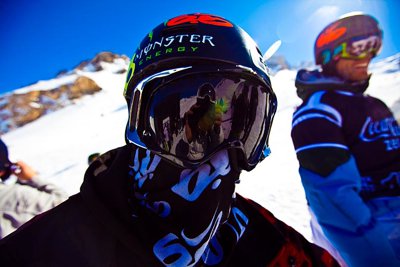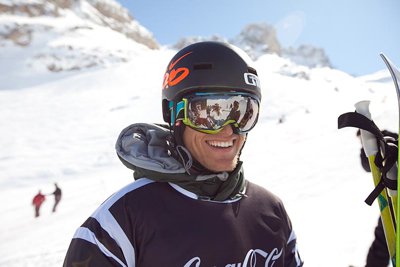 Eighth place went to the up and comer who appears to gets more and more impressive each and every time he clicks into his skis, Alex Schlopy. With a switch right 9, rodeo 7, left 9 and a rowdy switch wobble 14 at the bottom that dropped everyone's jaw in the finish corral, Schlopy proved two things today. One, by placing eighth, just how high the level of skiing was today, and two, that he's going to be hanging out in the top ten for many years to come.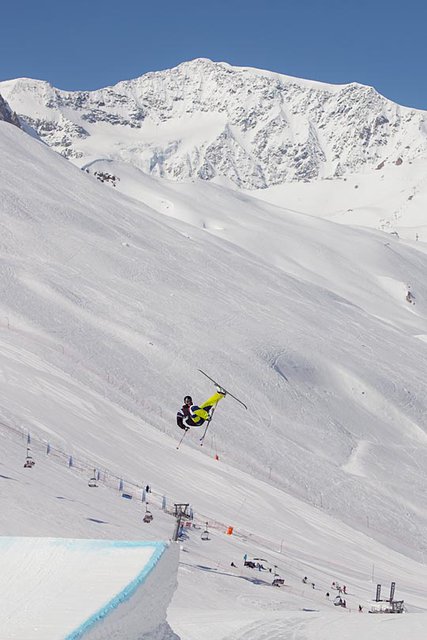 Alex Schlopy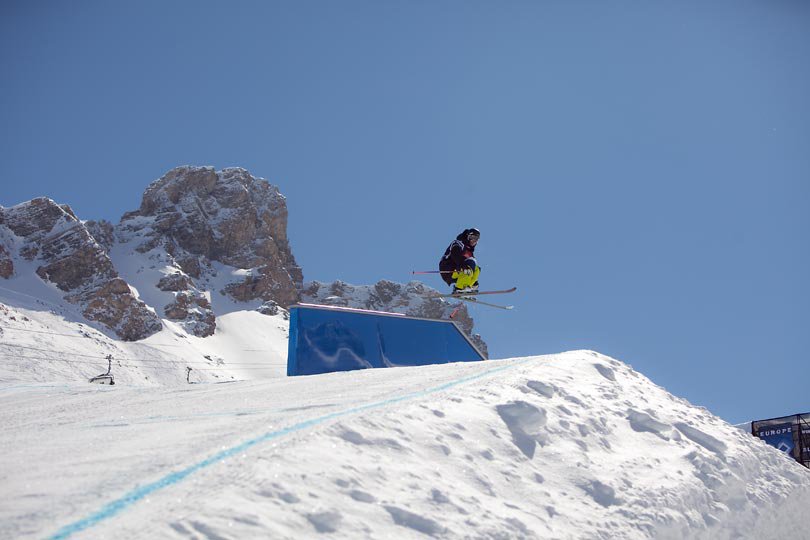 Elias Ambuhl placed seventh with a gnar run that consisted of gigantic left and right 9's and 10's, an steezy cork 7 tip grab, and two doubles...a double cork 12 and a switch double 10 mute at the bottom.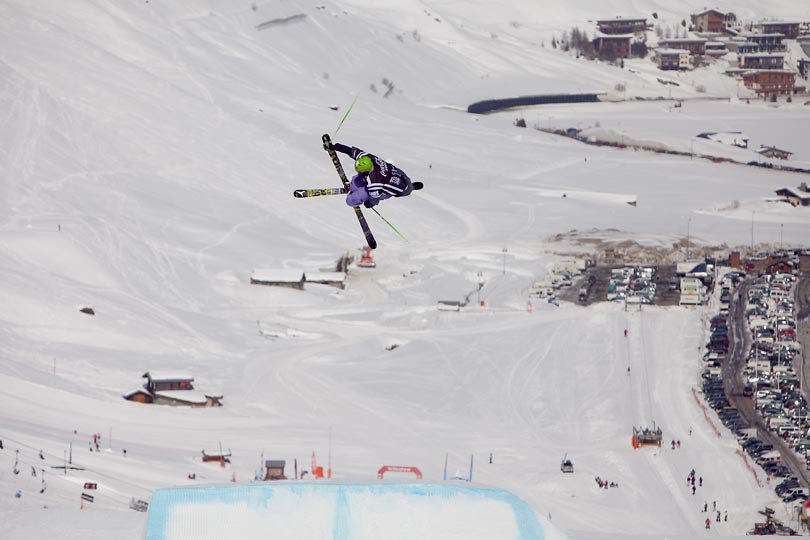 Elias Ambuhl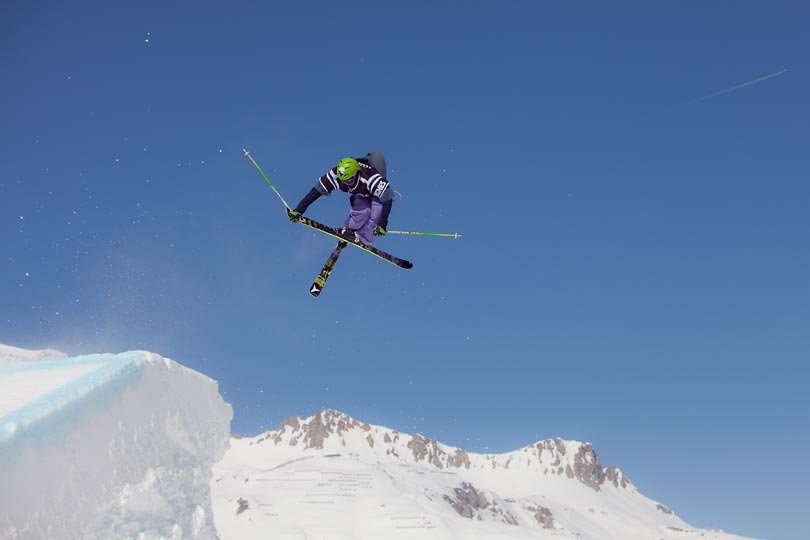 Sixth place went to Andreas Håtveit, who was spinning right side more than left, with a grabbed misty 5 off the rainbow rail, switch 9's, 10's, 12's and a burly and stomped double cork 10 that was more inverted than anyone else's throughout the competition.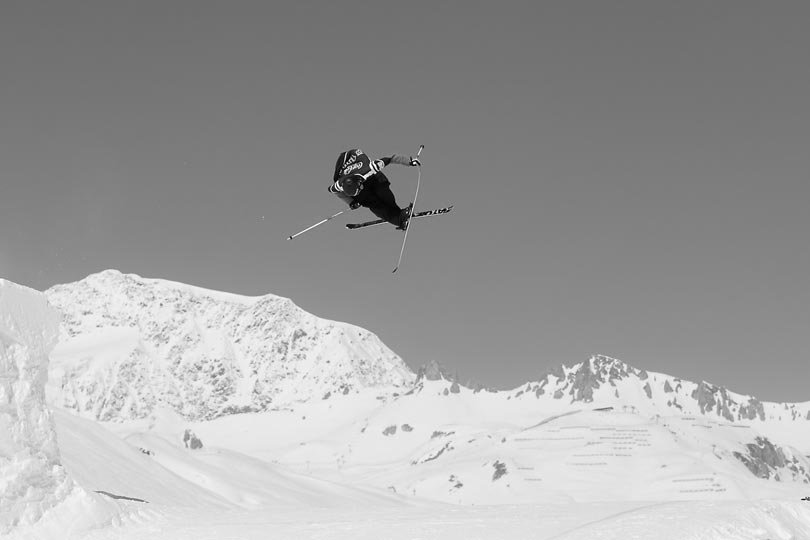 Andreas Håtveit
Henrik Harlaut placed fifth, and what a sight his run was to behold. With a double flair blunt, switch left 5, cork 7 nose, right 9 blunt, switch left 9 double japan to switch 12 mute, with the incomparable style Henrik put down this morning, his competition run could have easily and legitimately appeared in any ski movie.
Henrik Harlaut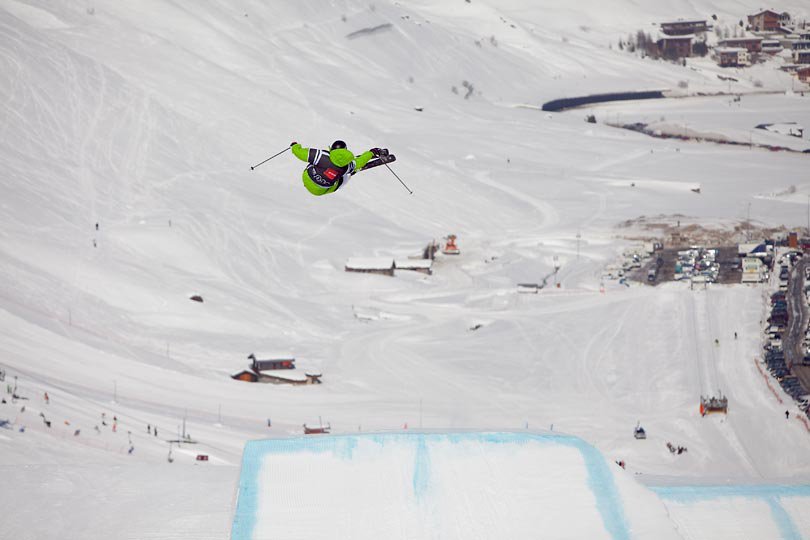 Fourth place went to TJ Schiller, who on his first two runs was getting scored much lower than many at the bottom felt was appropriate, which only lit a fire under the proud Canadian's ass. Proving what a fierce competitor he is and how much of a threat to anyone else in the field he'll always be, Schiller stepped up to the plate and knocked one out of the park with not one, not two, but three doubles...a double cork 10, switch double cork 9 and a double cork 12, helping him initially land in third place, until the final skier of the day bumped him off the podium.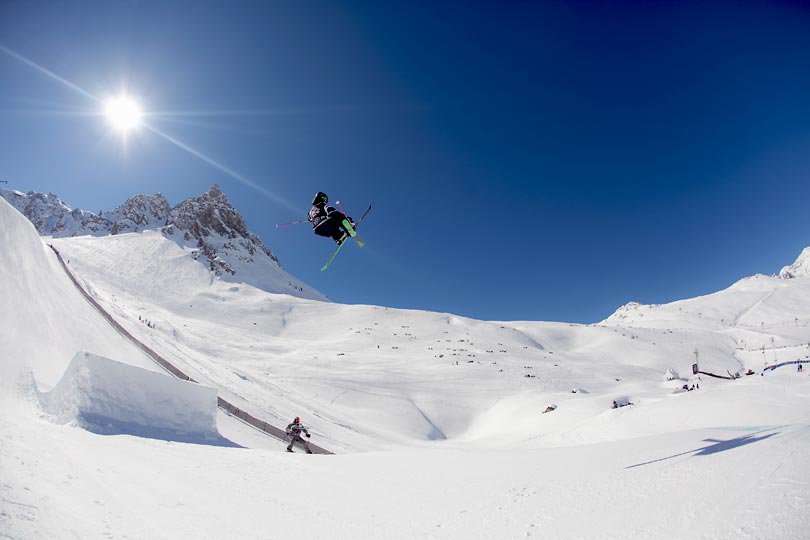 TJ Schiller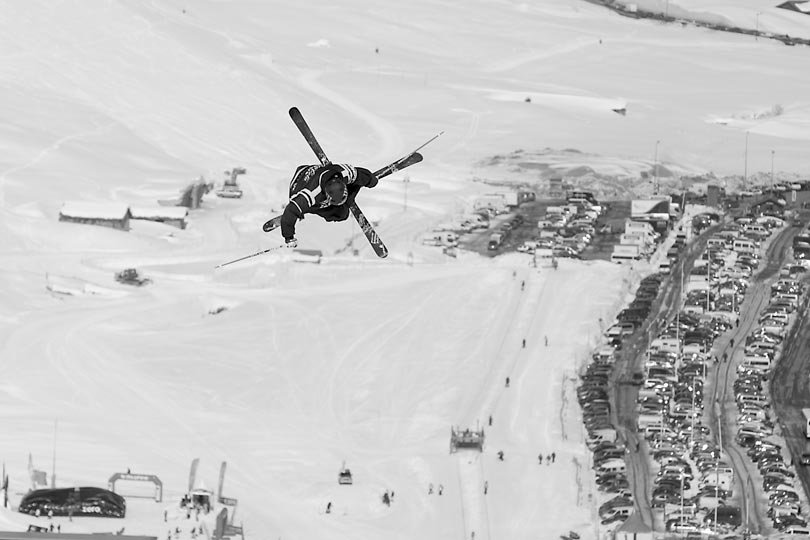 Jossi Wells took third with one of the most technical and stylish displays of skiing seen all week, which included a ridiculous cork 9 shifty, switch 9's and 10's and a flawless switch double cork 10 mute on the money booter in front of the riled up European crowd.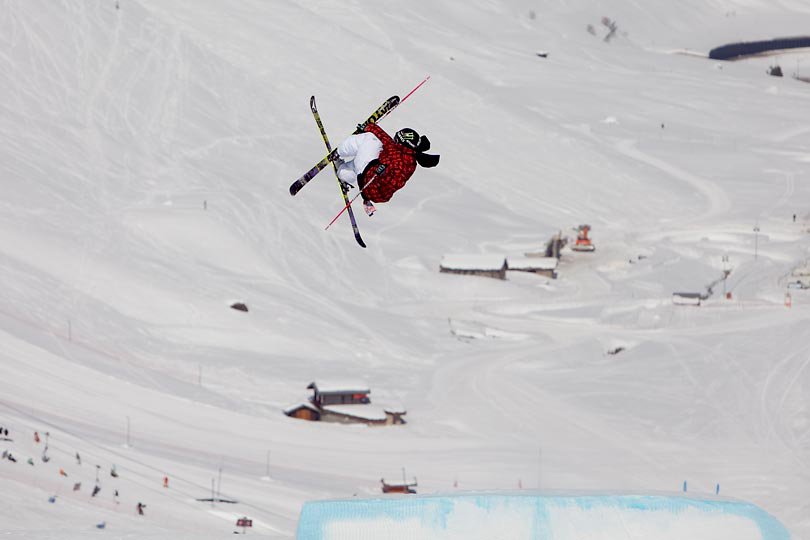 Jossi Wells
Double X Games gold medalist Bobby Brown, who many considered unbeatable after winning yesterday's elimination round, had a bit of a tough start today when he fell on his untouchable switch double misty 12 on his first two runs. Bobby dealt with the frustration and pressure like a true professional though, and on his last run brought the thunder with a 450 on the flat-down box to switch out, to switch 9 tail, to right 7 mute, to double cork 12, to switch left 7 japan, to switch right bio 9 mute, to misty 5 off the rainbow, and made it happen at the 11th hour by stomping the piss out of his switch double misty 12 mute.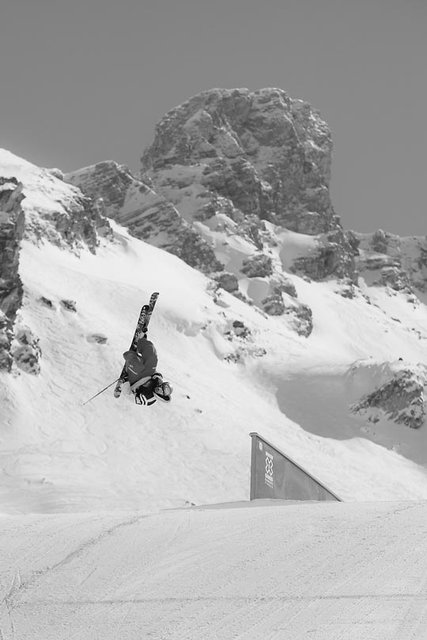 Bobby Brown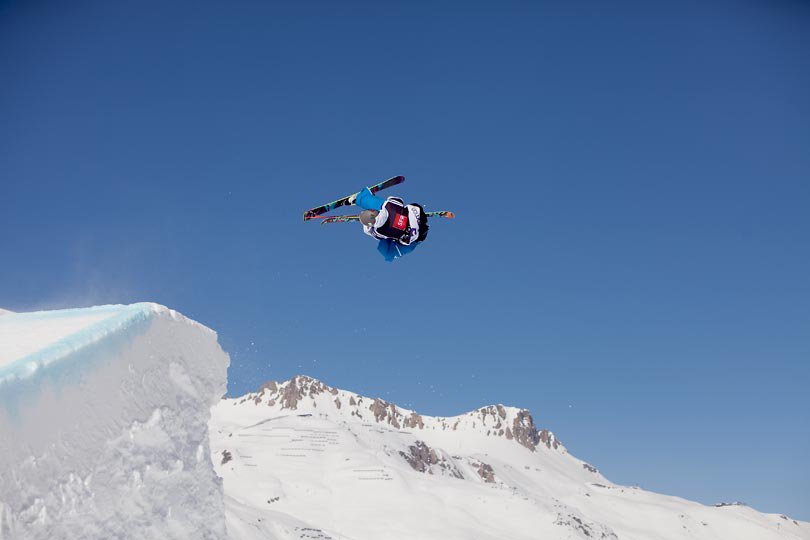 Many thought B-Brown had the win all wrapped up with his final run, but it was not to be, as Tom Wallisch redeemed his eighth place showing in Aspen by winning his first ever X Games gold medal.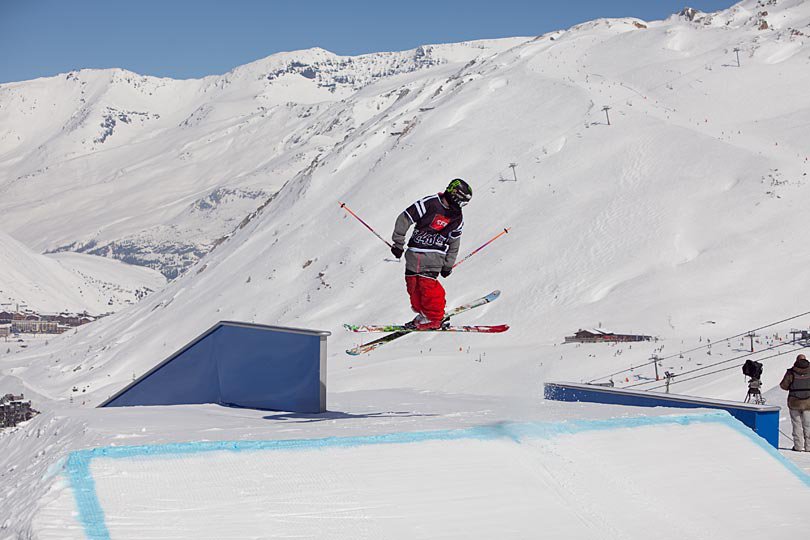 Tom Wallisch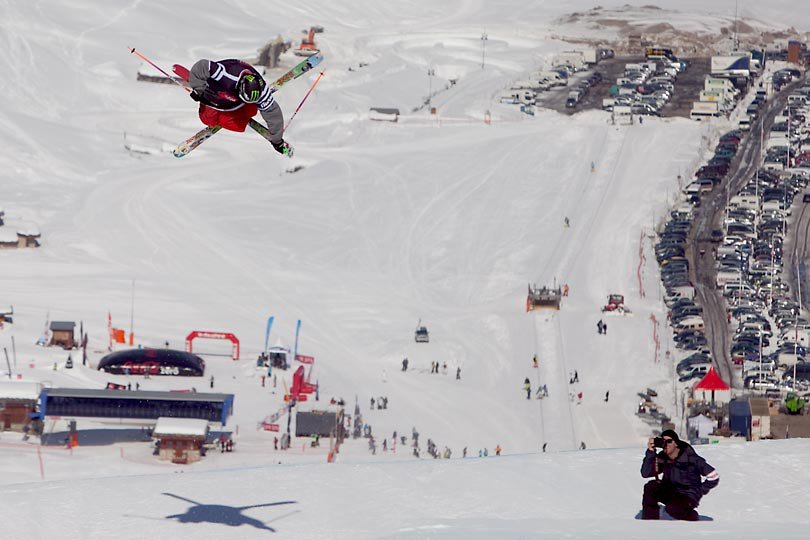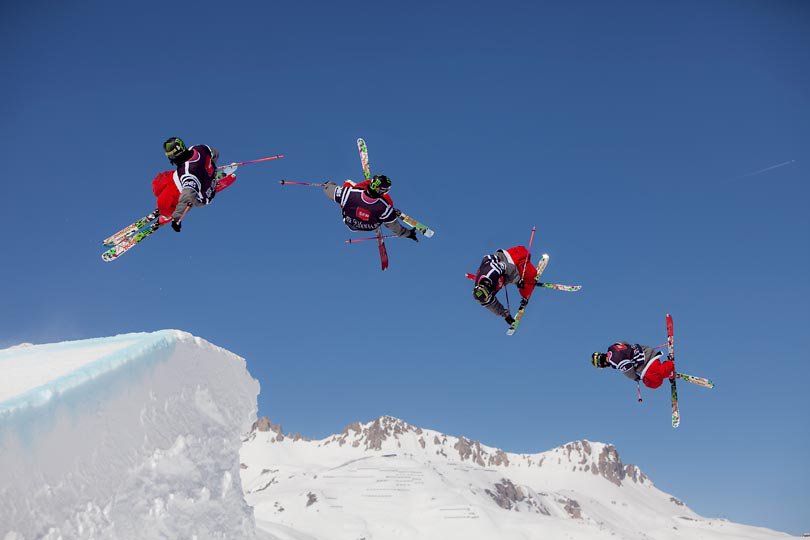 Switch 270 on blind 450 off the flat box, to switch right 10 high mute, to switch left 5 blunt, to double cork 10 mute, to right 9 tail, to switch left 9 mute, to rightside 630 off the rainbow to switch double cork 10 japan at the bottom. Tom didn't make even the slightest mistake on his run, and the judges rewarded him accordingly by presenting him with the biggest win of his already successful and fantastic career.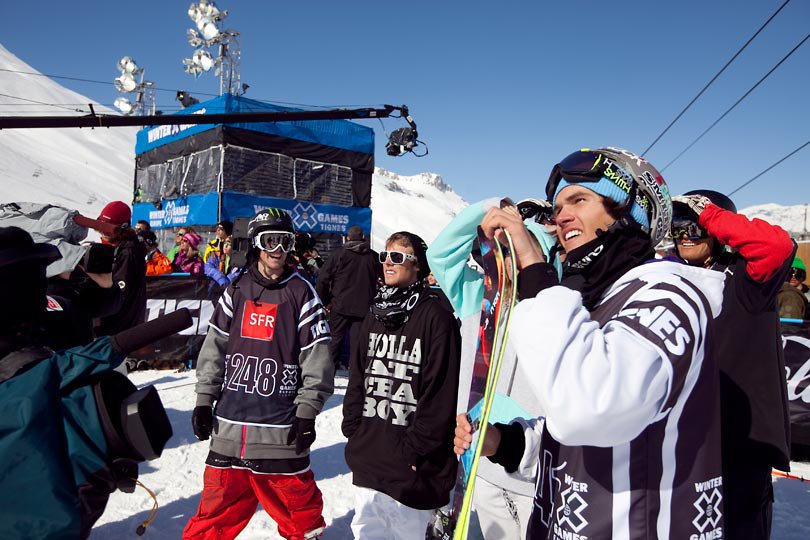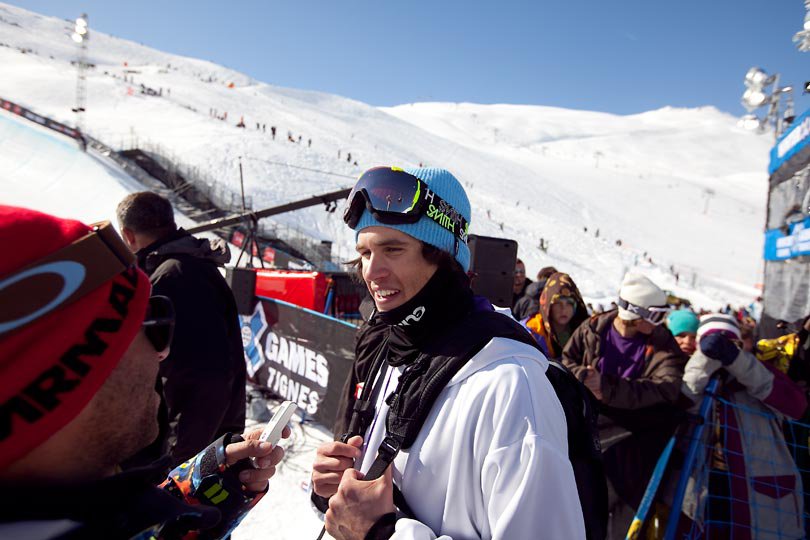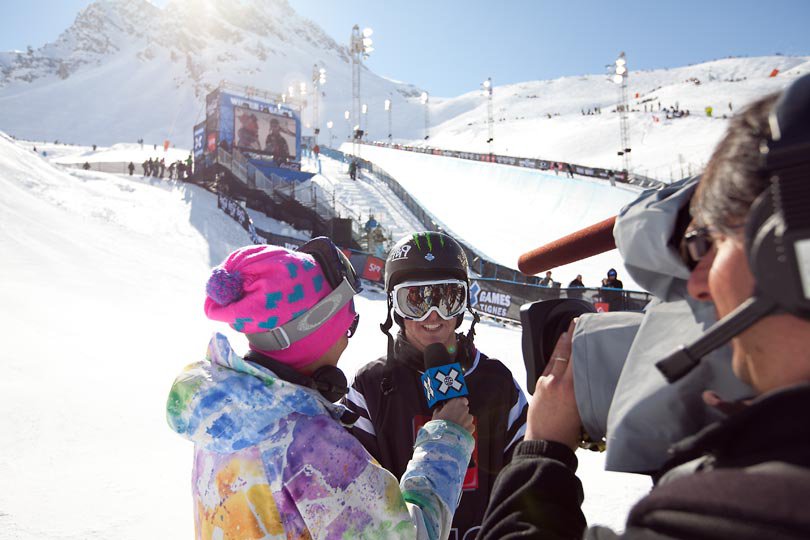 Results
1) Tom Wallisch - 94.00
2) Bobby Brown - 93.00
3) Jossi Wells - 89.00
4) TJ Schiller - 88.00
5) Henrik Harlaut - 87.33
6) Andreas Hatveit - 87.00
7) Elias Ambuhl - 85.00
8) Alex Schlopy - 72.33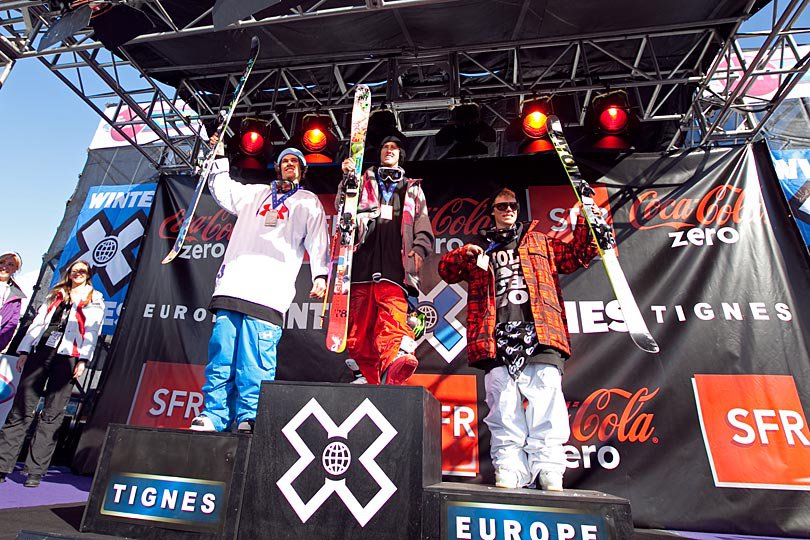 Stay tuned for more coverage from the first ever European X Games, including the final ski event of the week, women's superpipe finals, which just wrapped up here in beautiful Tignes, France.