Words by Jeff Schmuck
Photos by Felix Rioux
Welcome to the second annual European X Games in Tignes, France. Over the past few days a laundry list of the top competitive skiers and snowboarders have made their way over the pond and up the steep mountain pass to the breathtaking high altitude village, where after a handful of days spent overcoming jet lag and getting some practice in, the event officially began this evening with Men's Superpipe Prelims.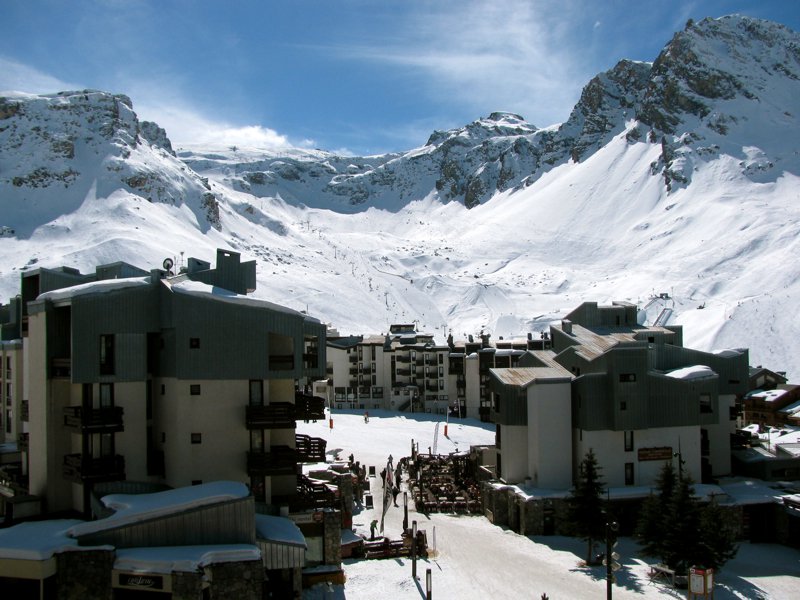 Tignes, France
Just like last year, the well-manicured pipe is nestled beneath the highest peak in Val Claret, creating the most picturesque setting for a halfpipe contest to date, and with a hopped-up crowd of passionate French loyalists mixed with a respectable amount of North American industry types, the stage was set early tonight for a truly International event during the week ahead.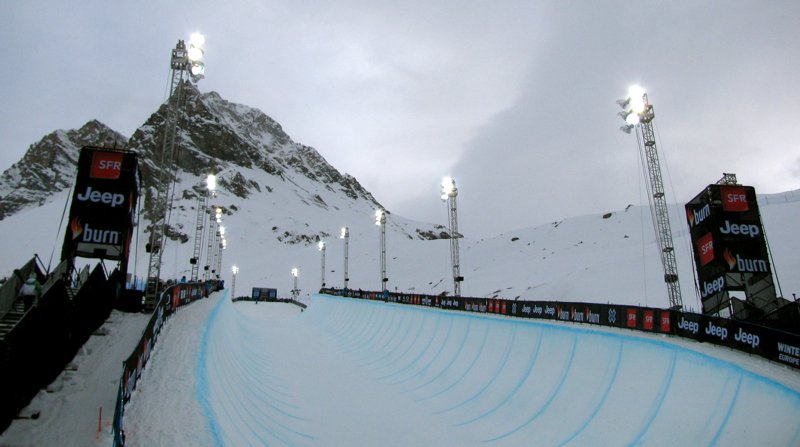 Although the weather here in Tignes has been rather lovely over the past few days, some overcast skies rolled in yesterday afternoon before the slopestyle and superpipe practice sessions began. The abundance of flat light caused some significant crashes to go down, prompting the event organizers to push the start time of tonight's prelims back an hour so the boys could ski their second runs under the bright lights. Out of the 16 skiers in the running, only eight were slated to move on to finals, and once the leader board piled up, it will be many of the usual suspects starring in tomorrow night's main event.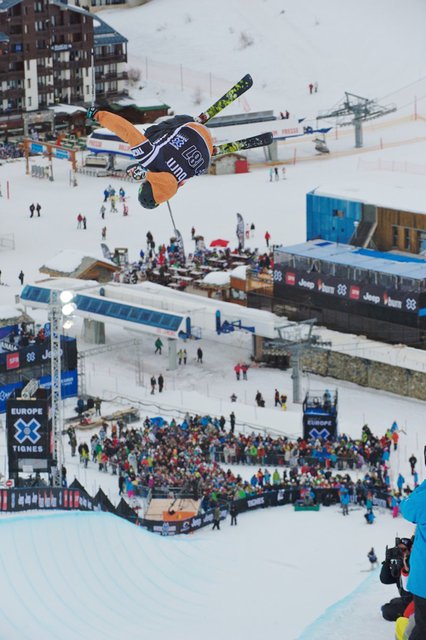 Wing Tai Barrymore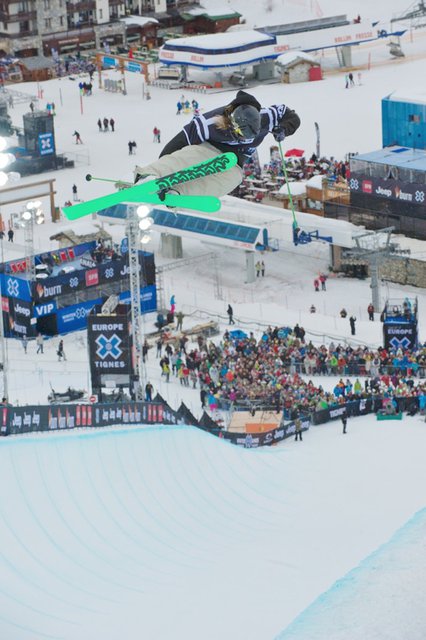 Matt Margetts
Just missing the cut were Wing Tai Barrymore, who received a spot in his first X Games after winning the SFR Tour, and Matt Margetts, who both put down the runs of their lives tonight but couldn't hold it together on their large and in charge last hit alley-oop double flatspin 7's.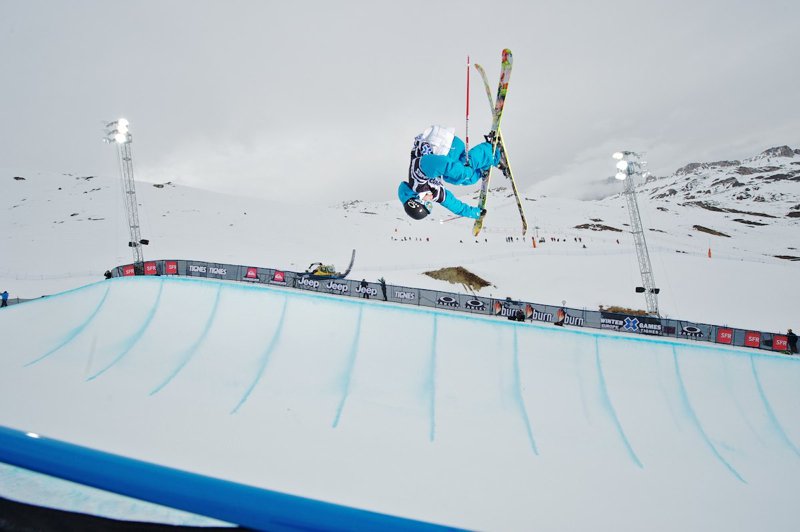 Byron Wells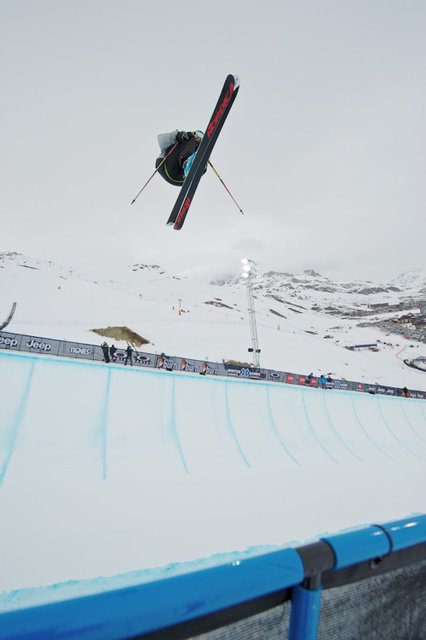 Tucker Perkins
Also out of the running are Taylor Seaton, Byron Wells and Tucker Perkins, who all had solid showings but couldn't manage to squeeze into the top eight, and much to the disappointment of the energetic French crowd, a trio of their countrymen, Benoit Valentin (who crashed on both runs on his last hit double cork 12), Xavier Bertoni and Thomas Krief, both of whom were bumped on to the wrong side of the bubble by the next two men on their final runs.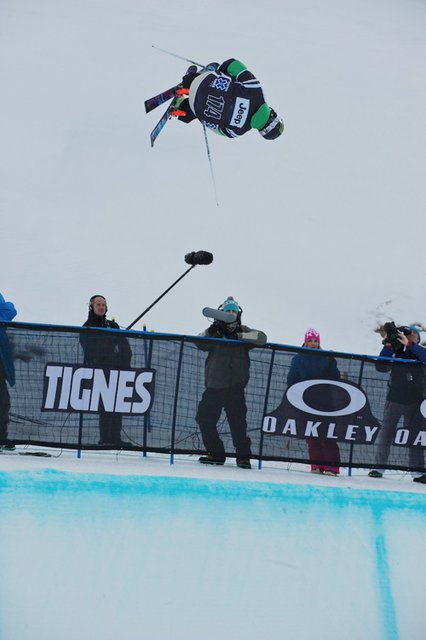 Xavier Bertoni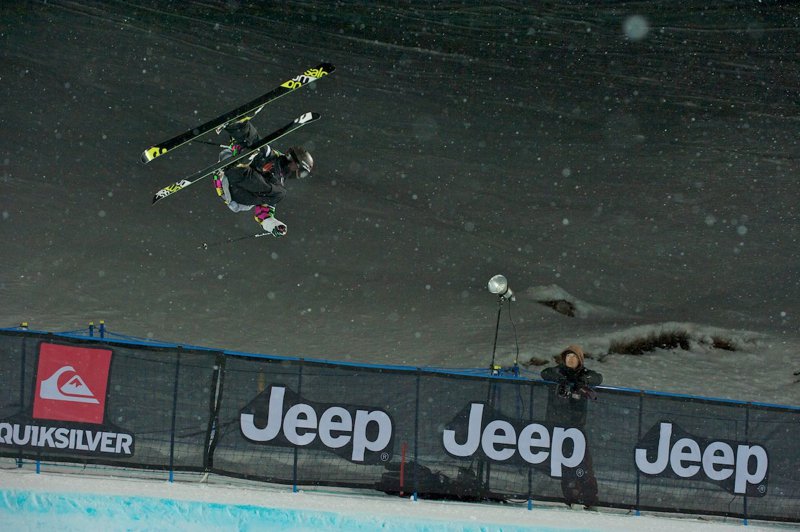 Thomas Krief
En route to tomorrow's finals in eighth is Torin-Yater Wallace, who laid down a high amplitude offering that included a first hit 12, two 9's and his last hit alley-oop right side double flatspin 7, which he always seems to stomp with authority and perfection.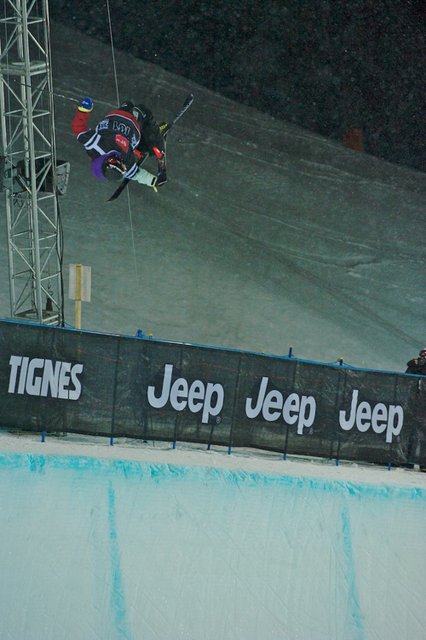 Torin-Yater Wallace
In seventh was David Wise, who fresh off his win at European Open two weeks ago was having some speed issues throughout practice and during his first run, but then went balls to the walls on his second, throwing the biggest first hit dub 12 ever witnessed. And although he bobbled a bit on the landing, Wise managed to hold it together throughout the remainder of his trip down the pipe to earn a ticket to tomorrow night's big show.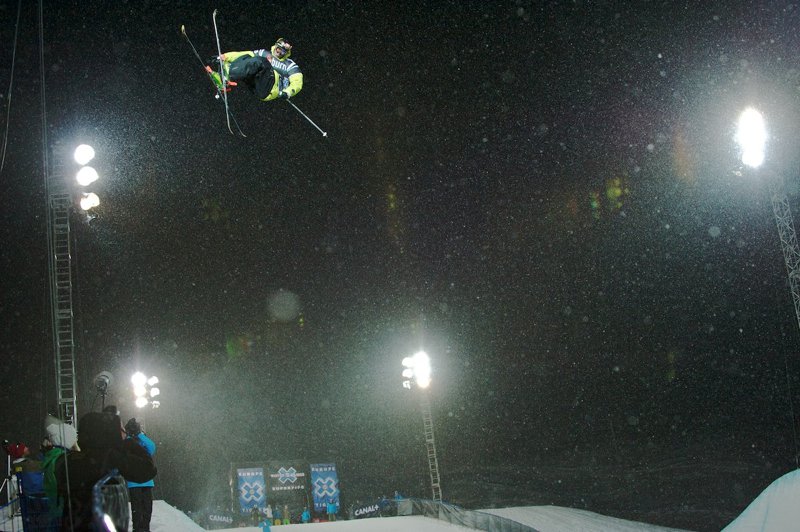 David Wise
In sixth was the nicest man in skiing, Mike Riddle, who's first run was an absolute thing of beauty, with a first hit dub 12 to right 9 mute, left 9 japan, his patented and gorgeous flat 3 to switch 9.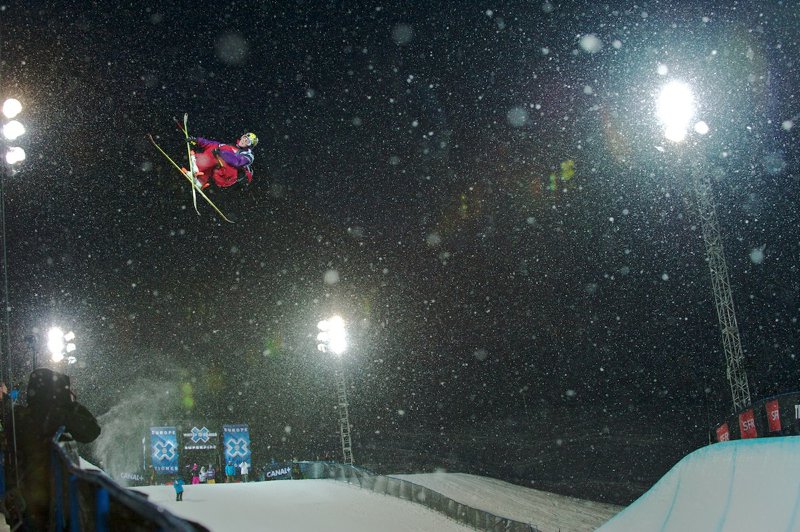 Mike Riddle
Grabbing fifth was Jossi 'Boss Life' Wells, who was once again back in fine form tonight with one of the smoothest runs of the evening that included back-to-back 9's, a dub flair and a switch 7, while speaking of smooth, Duncan Adams was given a hearty pat on the back by the judges for his nearly all switch-hit and indescribably stylish run by taking fourth.
Jossi Wells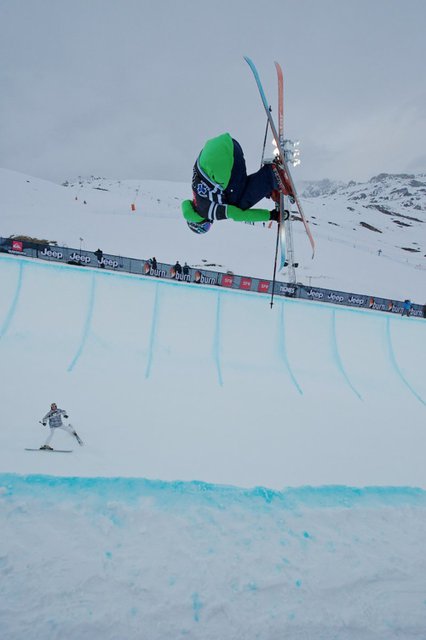 Duncan Adams
Winning third place on the invisible podium was Justin Dorey, who after going for broke all winter long decided to put down a safe run tonight, although Dorey's definitely of playing it safe included one of the sickest dub 12's of the night followed by a gigantic right 9 and flat 5 to flat 3 to switch 7.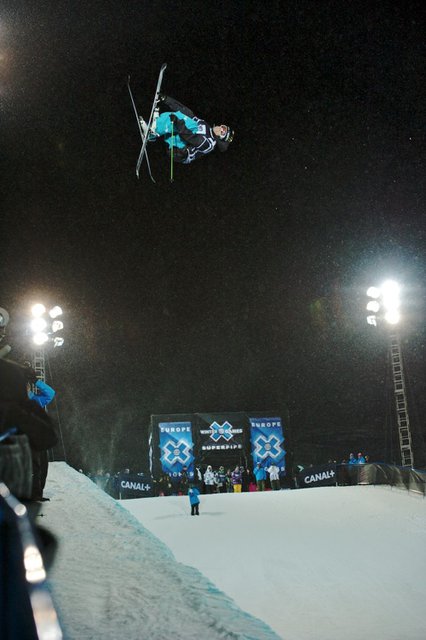 Justin Dorey
In second was Simon Dumont, who unquestionably laid down the most rock solid first hit dub 12 mute in recent memory, along with a right 9, dub flair tail to his huge alley-oop 7 mute to switch 7. As always, expect The Dumont to be a force to be reckoned with tomorrow night, especially since he's been seen changing up his last hit switch 7 to a switch dub 10 in practice.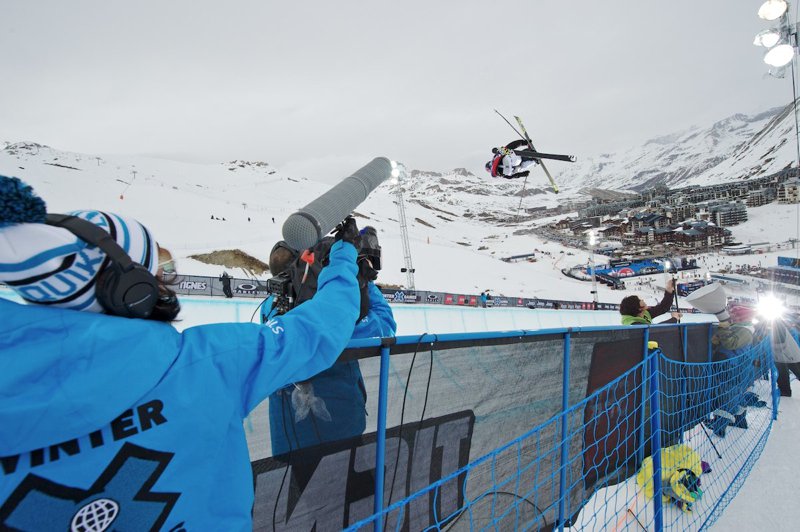 Simon Dumont
And in first was a name that is all too familiar next to #1 on the jumbotron, Kevin Rolland. With the crowd loudly rallying behind him, Rolland once again laid down the run that has won him nearly every single major event this winter, with a first hit dub flair mute to flat 3, switch 9, switch right 7 to double cork 12.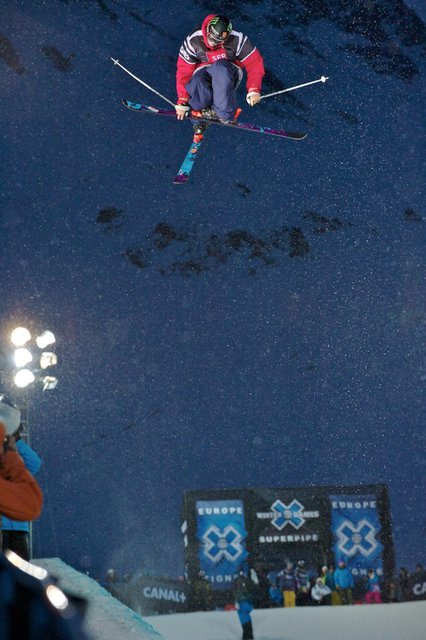 Kevin Rolland
Stay tuned for more daily coverage on European X Games, which continues tomorrow with the busiest day of the week with Men's Slopestyle Prelims, Women's Slopestyle Finals and Men's Superpipe Finals.
Results
1) Kevin Rolland - 91.66
2) Simon Dumont - 88.00
3) Justin Dorey - 86.00
4) Duncan Adams - 84.00
5) Jossi Wells - 83.66
6) Mike Riddle - 79.66
7) David Wise - 80.00
8) Torin Yater-Wallace - 79.00
cut-off
9) Thomas Krief - 8.00
10) Xavier Bertoni - 78.00
11) Byron Wells - 74.66
12) Tucker Perkins - 68.00
13) Matt Margetts - 54.66
14) Taylor Seaton - 48.33
15) Benoit Valentin - 46.33
16) Wing Tai Barrymore - 34.33