Looking at some old ski pictures hanging on a wall triggered a dejavu moment for Eric Pollard, "I was looking at these skis that were 'the skis' when I was a kid, like 70mm waist, super directional, very little sidecut, stiff, and long. Where as a snowboard was flexy, it had a different sidecut, it was multi-directional. That ski is what made me want to change skiing, desperately."
Growing up Eric Pollard didn't want to become a pro skier - he wanted to fundamentally change the way skiers interacted with the mountain. Since then, Pollard and the Nimbus Independent crew have set out on a mission to drive that change and progression. These evolutions have come incrementally, but a movement must have a catalyst, and these skiers have certainly made their voices heard through Nimbus and the partnerships formed along the way.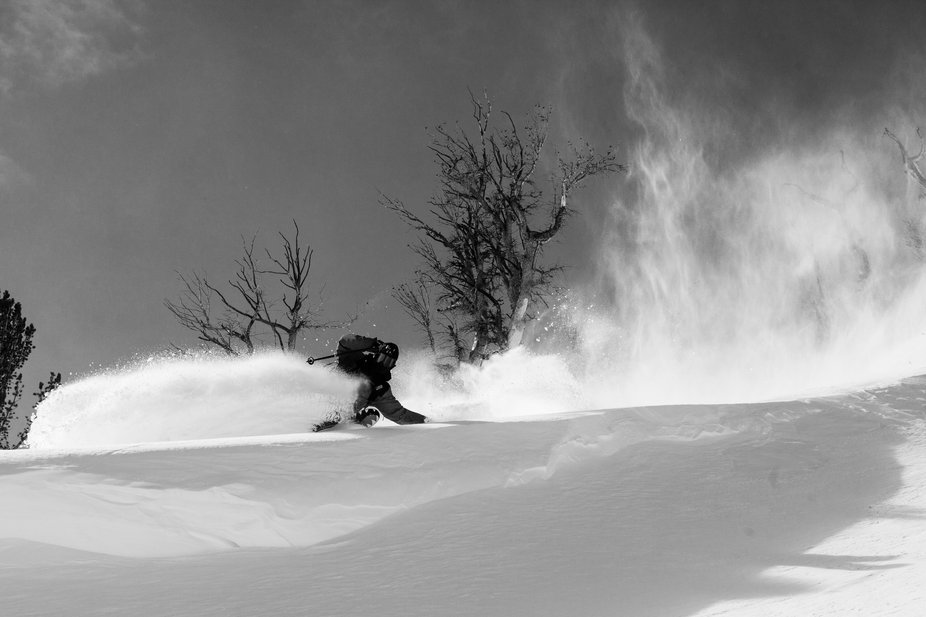 Frustrated by the state of ski equipment, Pollard felt almost disconnected from the mountain, longing for the freedom that snowboards afforded. "I wanted skiing to look like snowboarding, sure, but more so I wanted it to feel like snowboarding, the turn shapes, the flex, the rebound." As a result, Eric set upon a crusade to capture those qualities, an ever-evolving saga which has brought the many innovations of his pro model skis in association with Line Skis.
It wasn't just equipment and its related experience that Pollard sought to change, but also the way that others saw skiing. The movies and production companies at the dawn of the freeskiing era operated in a narrow scope, for which Pollard had a far more vast vision. While he certainly acknowledges the major role that these productions played in giving him a voice, the young and ambitious skier couldn't help but feel like there was something missing, "I was embarrassed of the movie, I was embarrassed of the soundtrack, I was embarrassed of all the surrounding skiing, and I was embarrassed of my segments. I just thought they were not what I wanted to show about skiing." You could hear it in his voice as we spoke, this is not something he took lightly then or takes lightly to this day.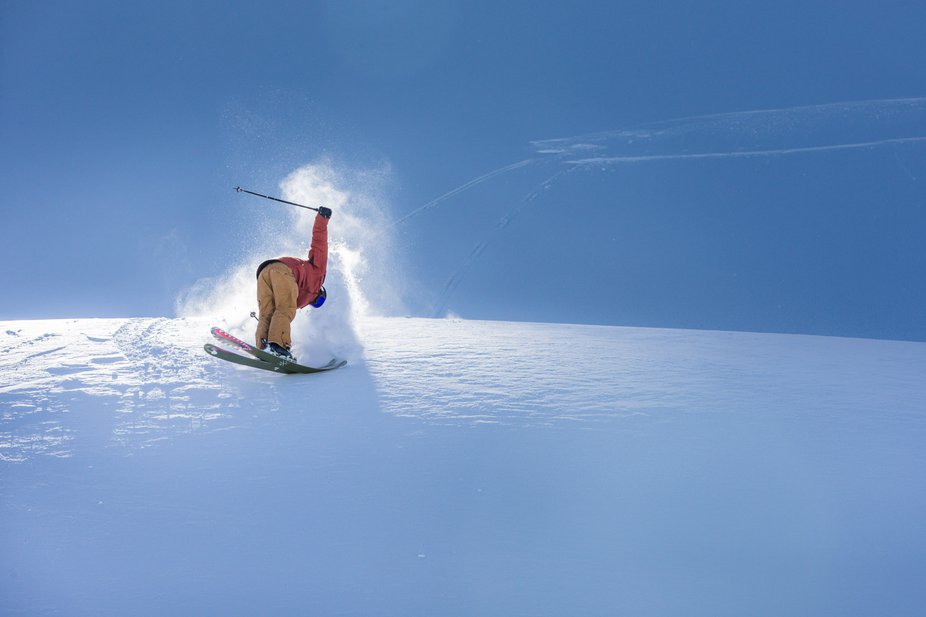 Pollard was finally given the chance to showcase his vision with the 2001 release of Royalty, produced by Eric Iberg, featuring Phil Larose, Phil Belanger, Phil Dion, Evan Dybvig, Mickeal Deschenaux, and Candide Thovex alongside Pollard. "That right there was the company that I wanted to work with, they were representing a part of skiing that is the cutting edge. They were representing the direction I wanted to go." Out of the creative freedom from projects like Royalty, Nimbus Independent was born.
Since its inception, Nimbus has thus grown into a vehicle for the riders involved, a way for them to share those personal voices which may get buried elsewhere. Pollard described this to me, "It's just a soapbox to stand on for a second, that's what it's always been. It's still the same thing, just this little mellow thing on the fringe, at arm's length with skiing. It's about being able to jump on it real quick and tell a quick story, then disappear…"
It is these stories, and the passions of skiers like Eric Pollard that drive the incremental changes that shape the future of skiing. While Nimbus may be but a soapbox, the voices are loud and not soon forgotten. By giving these voices a platform, Pollard and Nimbus have given a new generation of skiers the inspiration to continue to writing their own stories, in their own medium, just as the ambitious young Pollard set out to write a new story of the way we ski.