Amie Engerbretson goes big in her 14/15 season edit. From Japan, to Alaska and Utah, Engerbretson finds deep pow everywhere she goes. Watch out for her in Warren Miller's Chasing Shadows, and sit back and enjoy her fun season edit:
https://www.newschoolers.com/videos/watch/797597/Oh-La-La
You traveled all over last winter, what day or trip sticks out as a season highlight and why?
Alaska was the highlight for me. It was a great winter, and Japan was amazing, but Alaska has been my dream my whole life and it was my first trip up there. To finally get up there and ski those lines was a highlight of my life, more than just a highlight of my winter. It was big, scary and thrilling! I loved every moment of it!
What do you like to do when you're not skiing?
I am pretty much up for anything! In the summer I love to mountain bike, hike, jump off cliffs! I also love to dance, I do a lot of yoga and I love to hang with friends, make yummy dinners, drink vino and play with cats!
What are your goals for the upcoming season?
Last season I was recovering from knee surgery so it wasn't a great year for progression in the airs and tricks departments. This year I feel great to want to get back on track with simply going bigger! I also want to get back up to Alaska, I feel like I barely scratched the surface up there!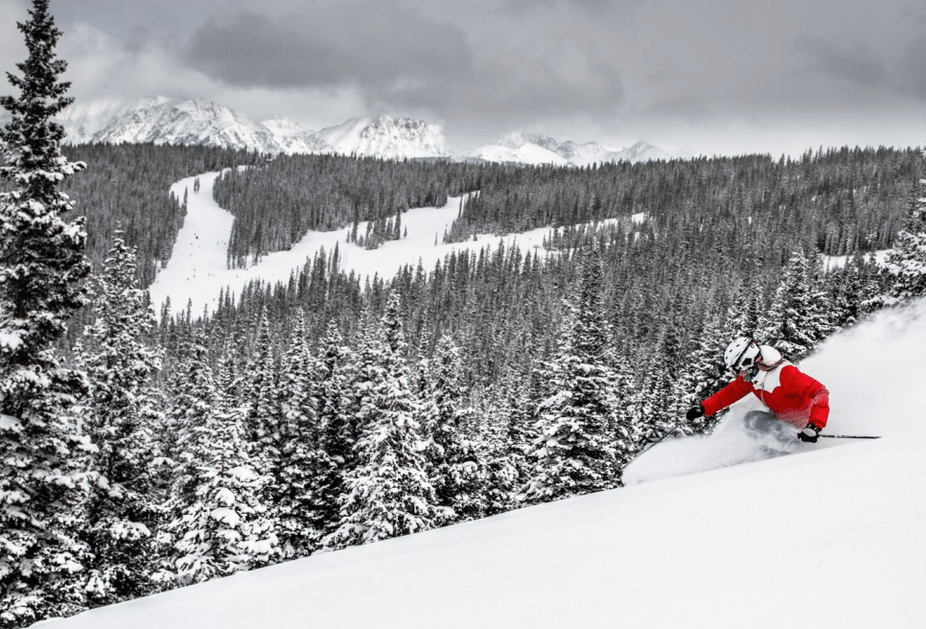 Liam Doran photo.
Next Saturday (December 12th) is K2's International Women's Ski Day, what's your favorite part of skiing with a crew of ladies?
Let's just face it, girls just wanna have fun, and that we do! When I am skiing and traveling with my lady posse, we are constantly laughing and being silly. Bad dance moves, hair flips, you name it, and I love it. We are also very supportive of each other, which is a great vibe to have when you are trying to push yourself in risky environments.
Any last words?
I hope everyone can join me. Big thanks to my wonderful sponsors: Flylow Gear, Smith Optics, K2 Skis, Backcountry Access, Marker Bindings and Discrete Headwear, and also to Stellar Media, Warren Miller Entertainment and Adam Clark for all the footage to make this edit happen!