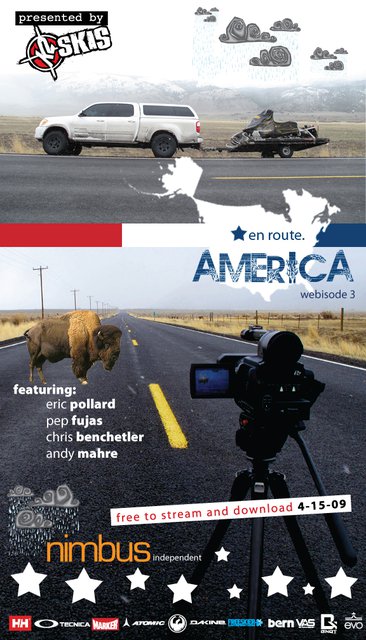 It's time for the third and final winter installment of the "En Route" webisode series from Nimbus Independent.  There will be other short edits coming out this spring and more short edits coming out next fall, but this is the last major release of this season. The plan to shoot the whole thing in Montana fell through due to injuries, weather and travel fatigue. Everyone chose to hang close to home and hit the West Coast. The crew decided split into two groups for increased efficiency.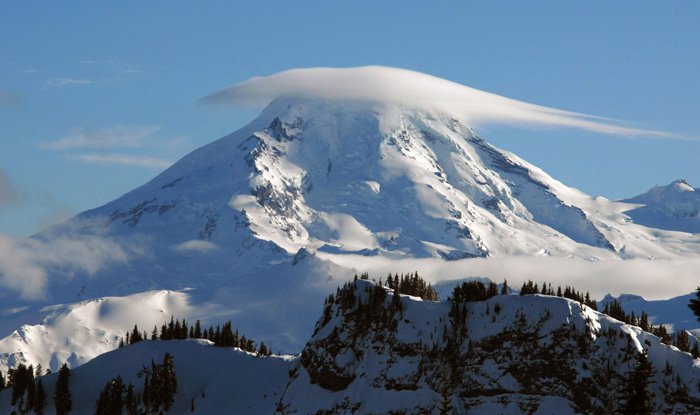 Mt Baker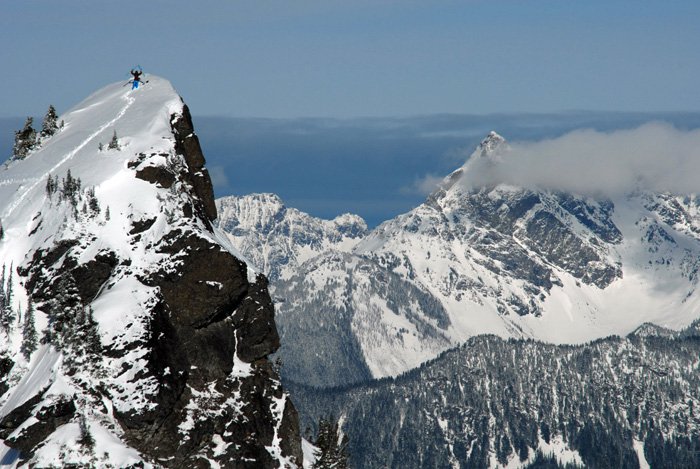 Blake Nyman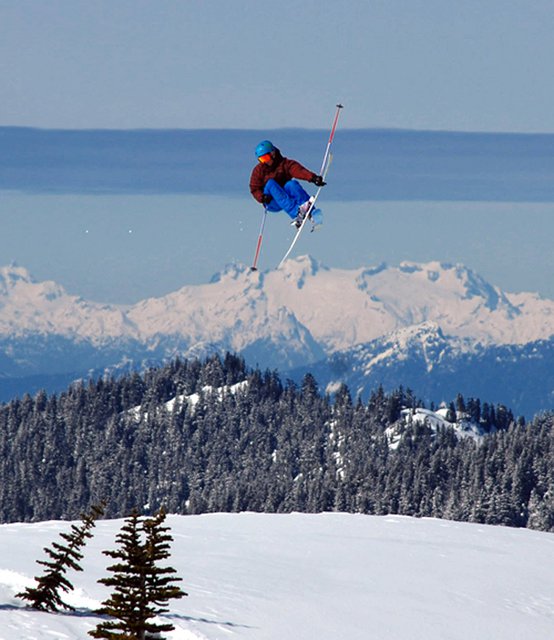 After a few days rest from the trip to Europe, Pep, Wiegand, Andy, and newcomer Blake Nyman headed to the Mt. Baker area. Upon arrival, sunny skies and good snow greeted them. Moving quickly to avoid landing zones getting side-hilled by the ever growing sledneck population, they built a nice wedge into a steep transition. Blake and Andy went back and forth on the jump, landing numerous tricks backwards or what's called "switch."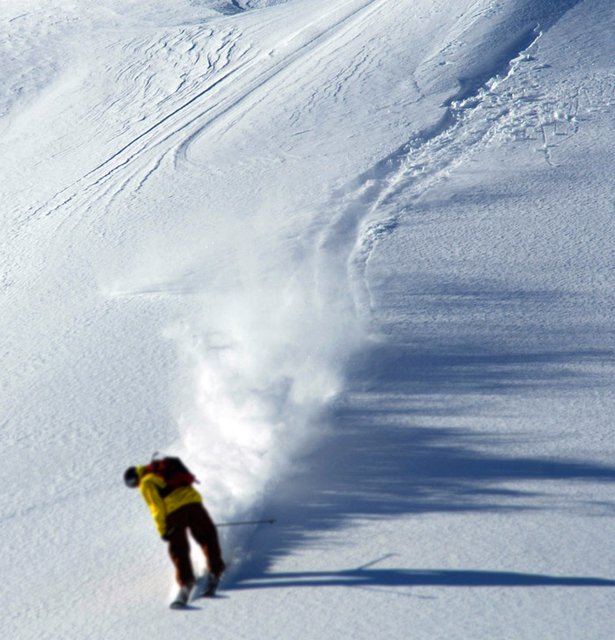 Andy Mahre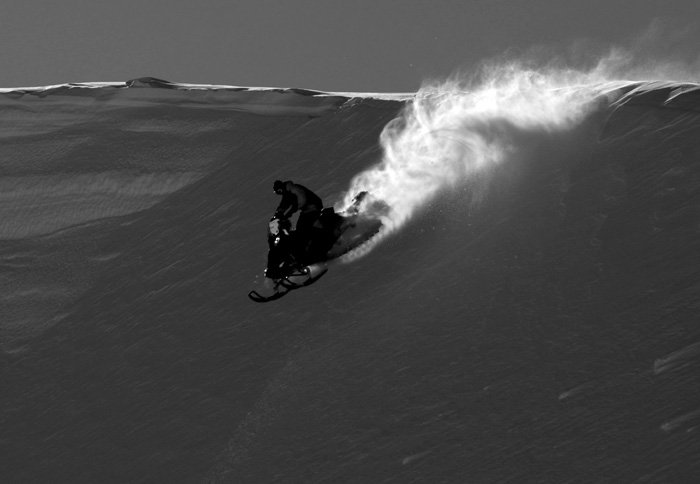 Pep Fujas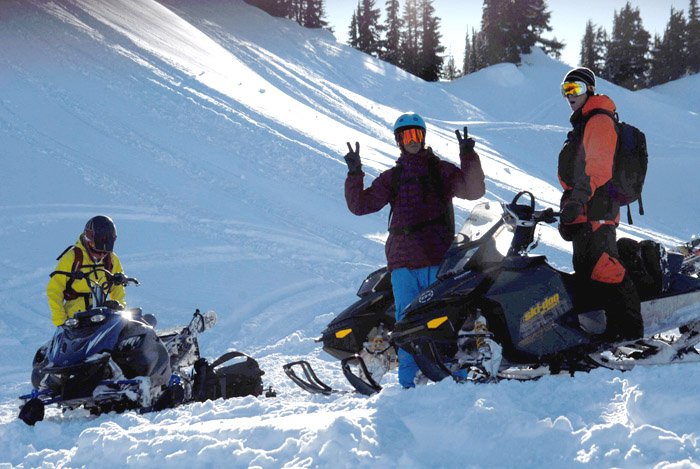 Andy, Blake & Pep
Pep rested his knee but still managed to have some fun on his sled.  They celebrated that evening by preparing "the best burgers ever."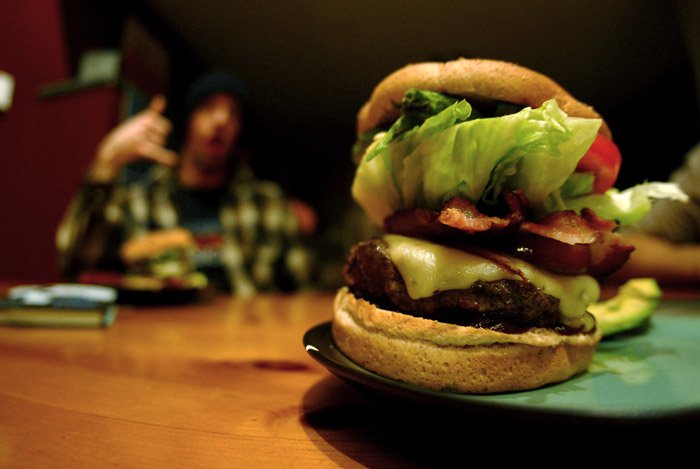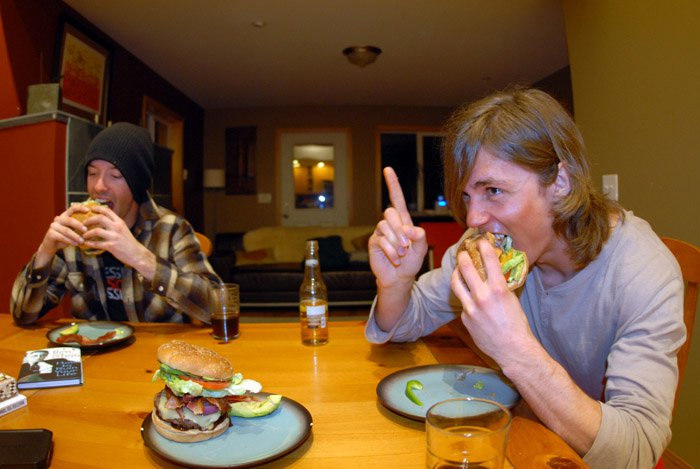 The snow turned good again the next week, prompting Andy to recruit Ike up to his home terrain of Yakima, Washington. Andy showed Ike a nice jump spot the first day. It was one of the few times Ike's seen a sunny day with cold, deep snow in the Northwest. They took full advantage of the weather and put a few more shots in the bag, then spent the storm days doing avalanche control work with the ski patrol at Andy's home mountain, White Pass. This led to more good shots and allowed us to ski the resort an hour before the public.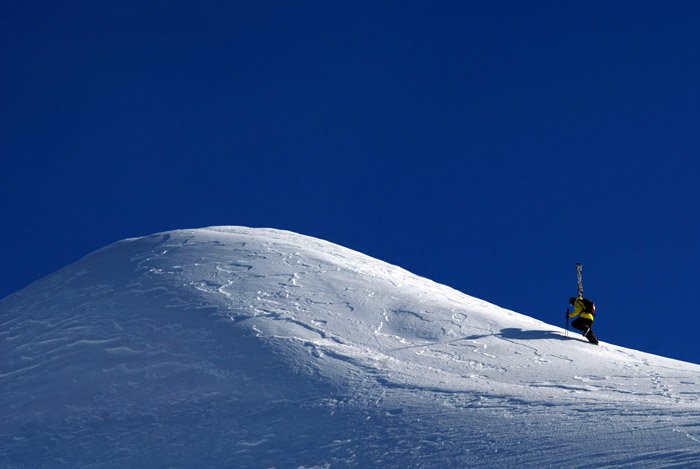 Andy Mahre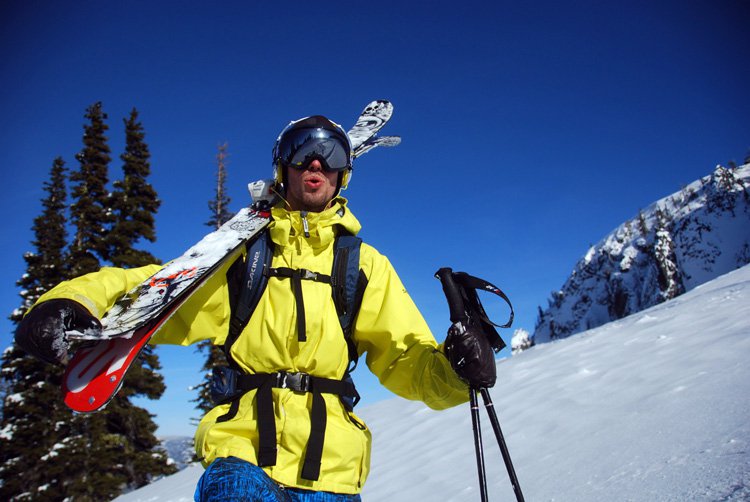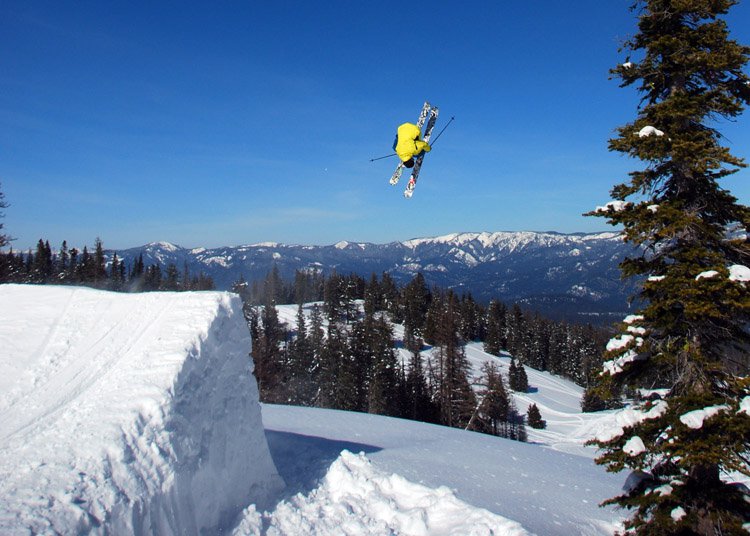 While one crew was in Washington, Chris, Eric and Wiegand hopped down to California and a well known sled zone.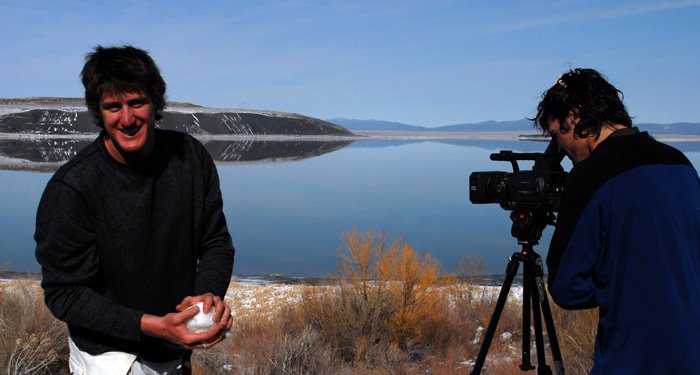 Benchetler & Pollard at Benny Lake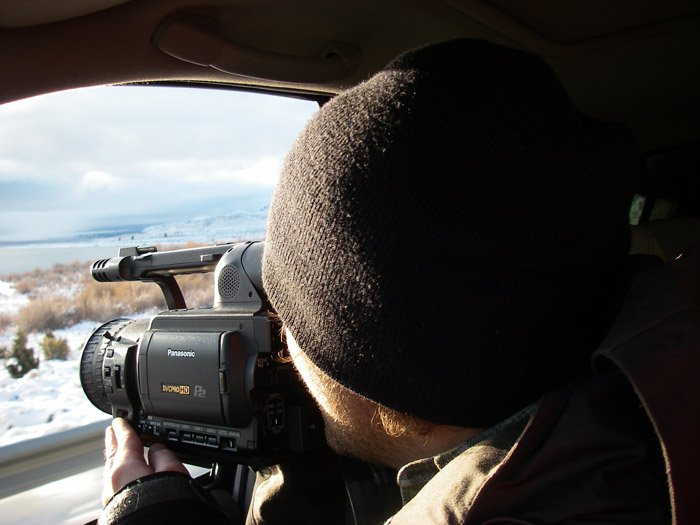 Justin Wiegand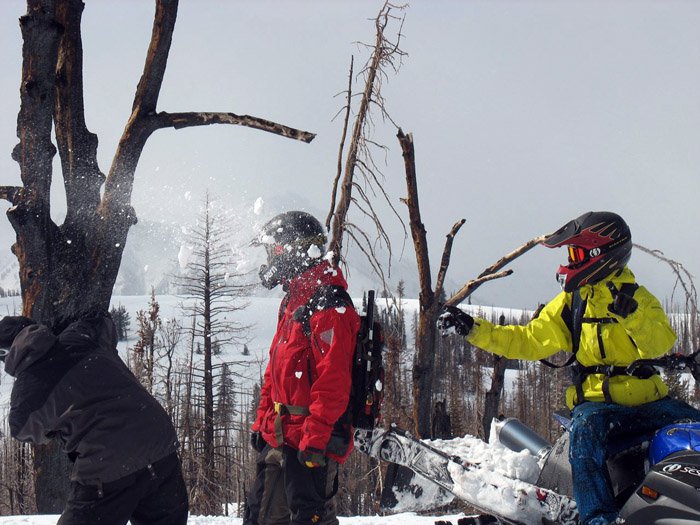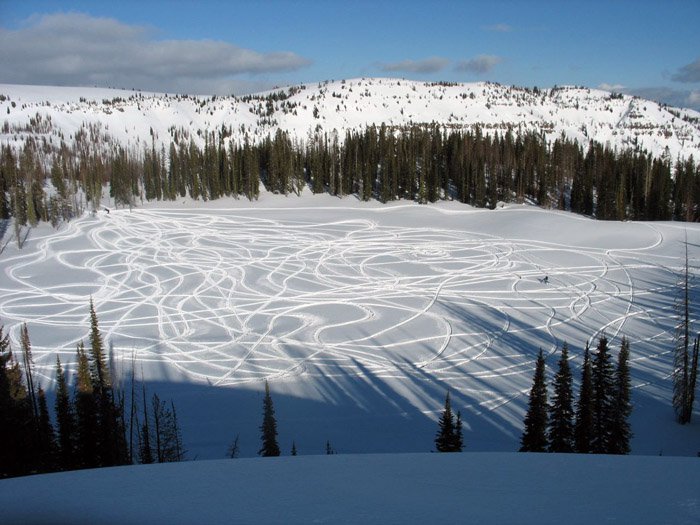 They had four good days of sun and deep snow before parting ways.  Chris went to Canada to film for Warren Miller, and Eric and Wiegand joined Andy and Ike in Oregon.

Eastern Oregon
The last leg of our journey took place in Eastern Oregon. Everyone drove thru the night expecting to get another sunny powder day.  Unfortunately the snow was already baked, so we headed back west to check out Mt. St. Helens. To no one's surprise the snow was baked there too!  Guess it was the first week in April, but nobody complained and still made do with great snowpack and some airsoft guns.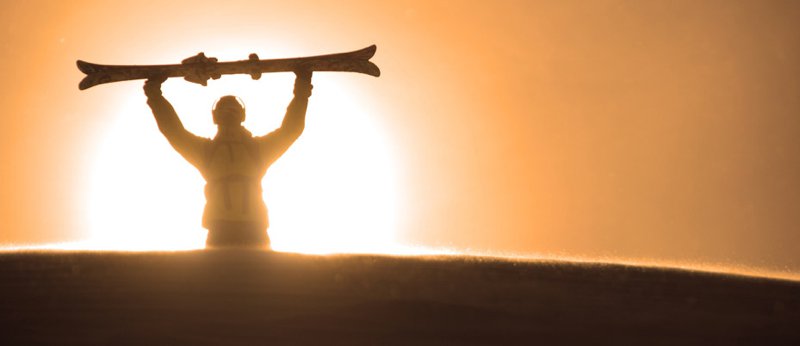 Needless to say, the next webisode has variety. If we were to tell you everything that happened, it would take longer than watching it. So, enjoy!
Go to Nimbus Independent for more videos.