Words by Ike Smith
Photos by Erin Valverde Pollard & Pep Fujas
Nimbus Independent scored again! Following up on the success of "En Route - Japan," we headed across the pond once more to bring you "En Route - Austria." You roll the dice when traveling overseas, but we nailed it again with epic snow conditions and sunshine between the storms.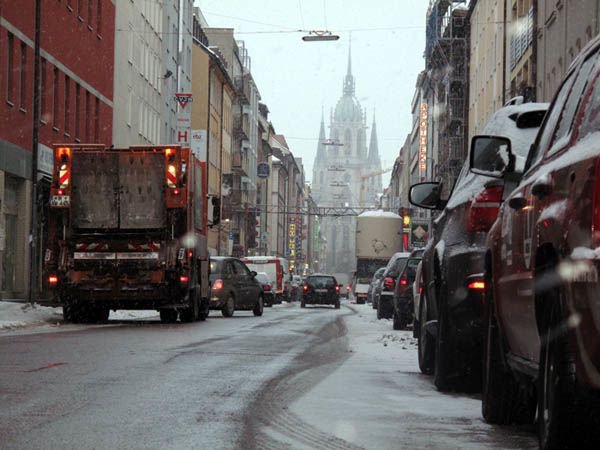 Munich, Germany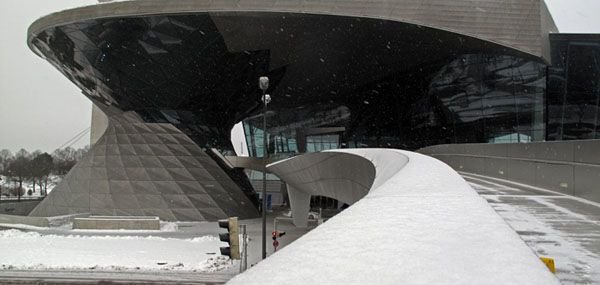 BMW factory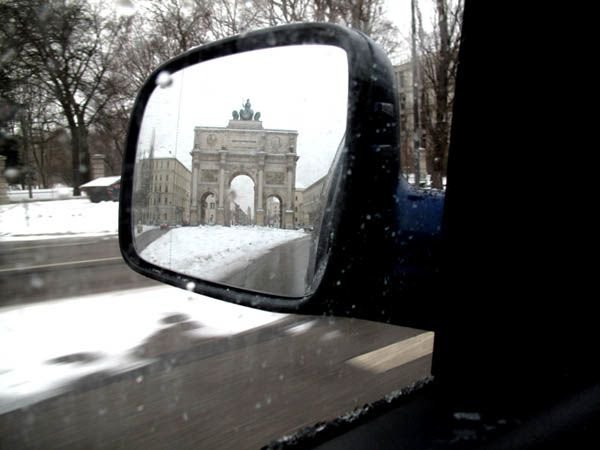 Pep, Andy, Erin, Wiegand, and Ike flew over the pole on the 8th of February. Pollard was waiting for us in Munich, Germany. He'd been in Europe doing some shop signings.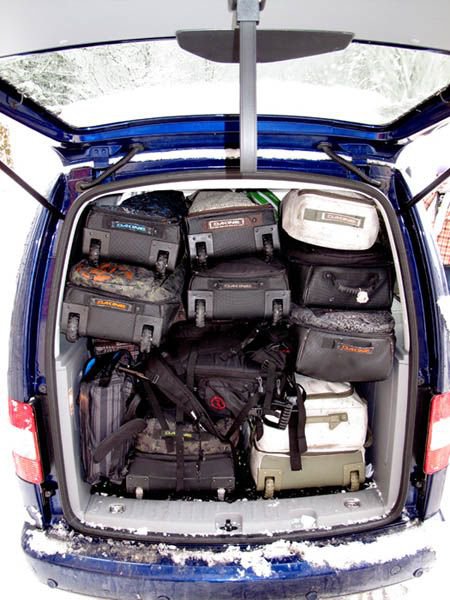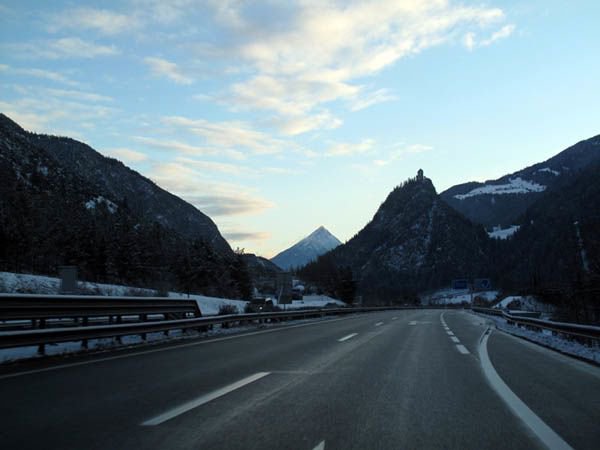 From Munich we drove six hours to St. Moritz, Switzerland to pick up Benchetler. He'd been shredding deep pow with Nico Zacek and the rest of the 'Down Days' crew. The following morning, under cloudy skies, the now complete Nimbus team drove five hours to our ultimate destination, Krippenstein, Austria.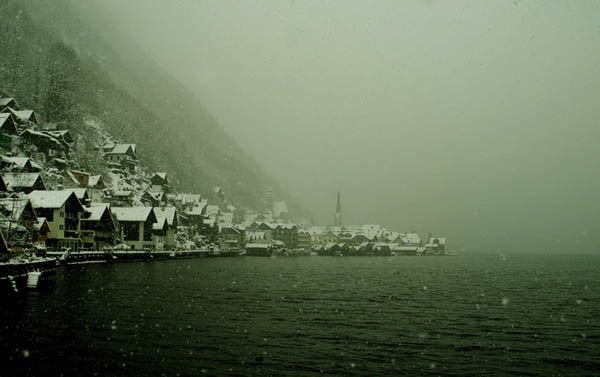 Krippenstein, Austria
Our first day was spent exploring the mountain with our guide, Martin. The main tram wasn't open due to weather, but Martin got us on a military gondola, which accessed the same terrain. This was the scariest lift we'd ever been on.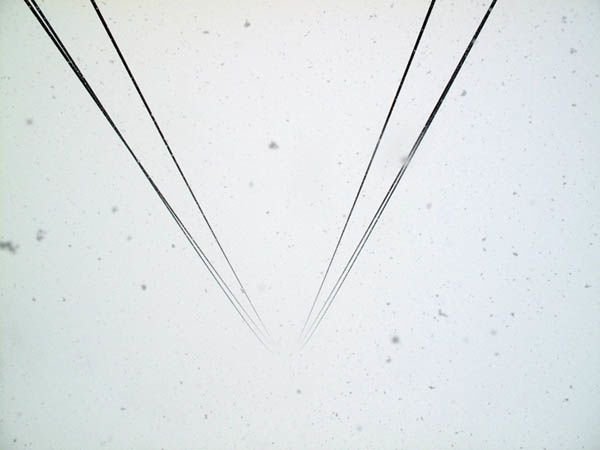 The cable looked like dental floss, the cars were dusty and five cases of empty beer bottles lay in the bottom terminal. We quickly learned the value of having a guide. The mountain was like Swiss cheese, littered with holes that could easily swallow a skier. We skied the same terrain for two days, as the weather was brutal above tree line, so we filmed in the forest. As the snow piled up and the wind lay down, we were able to break out and hit the exposed areas.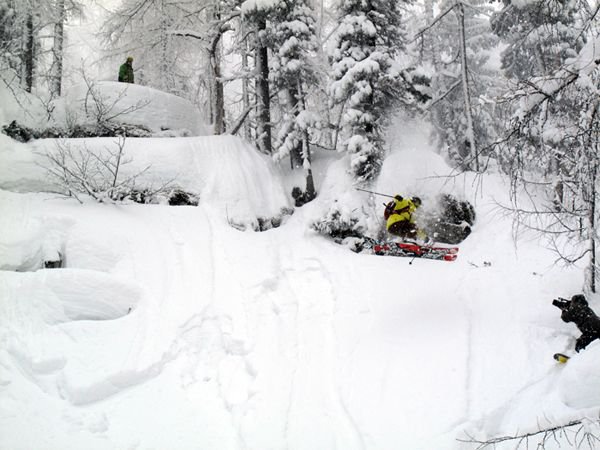 Andy Mahre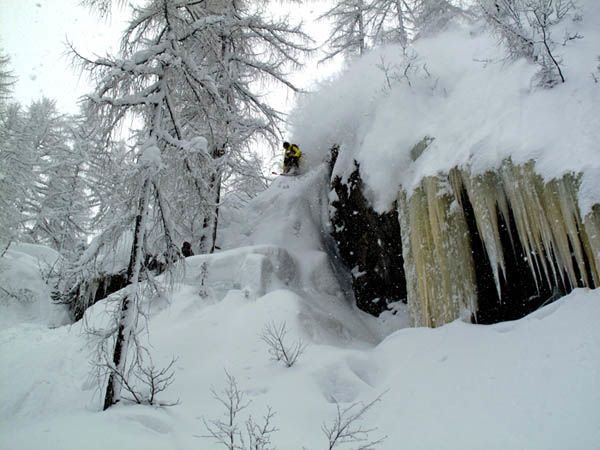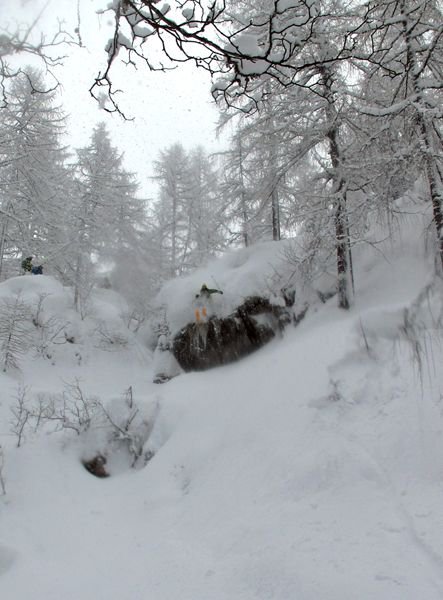 Eric Pollard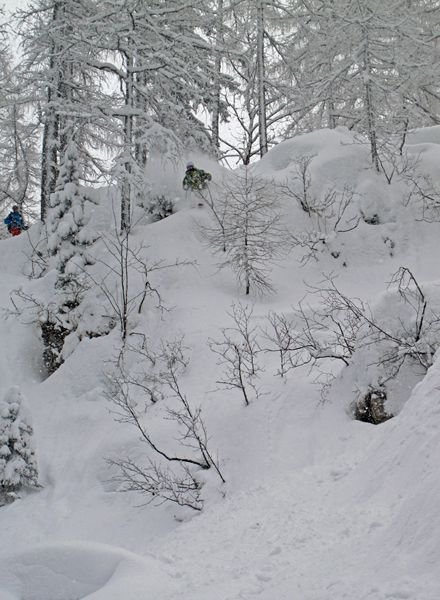 Chris Benchetler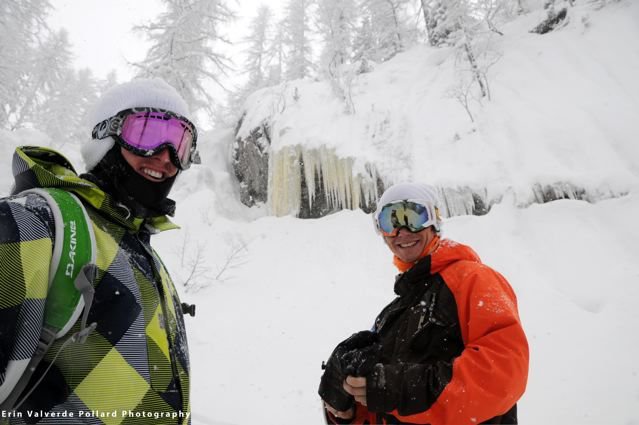 The amazing terrain stoked everyone. Though we were skiing the deepest snow of the year, we were also hurting for some sunshine. The forecast in St. Anton, five hours away, was promising. So we packed up all our gear and off we went.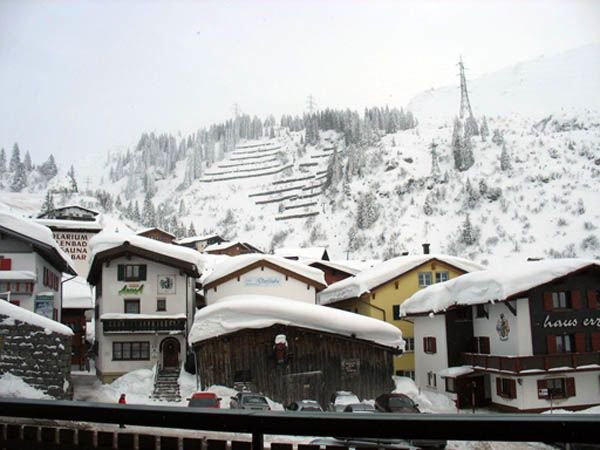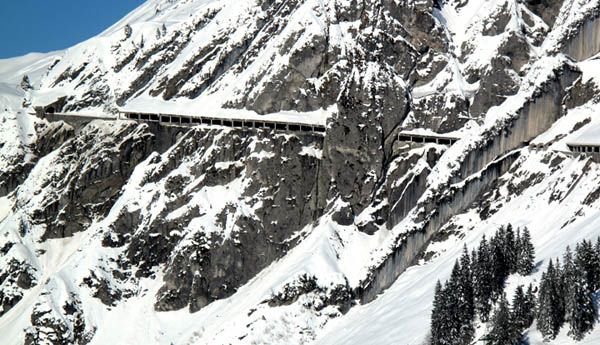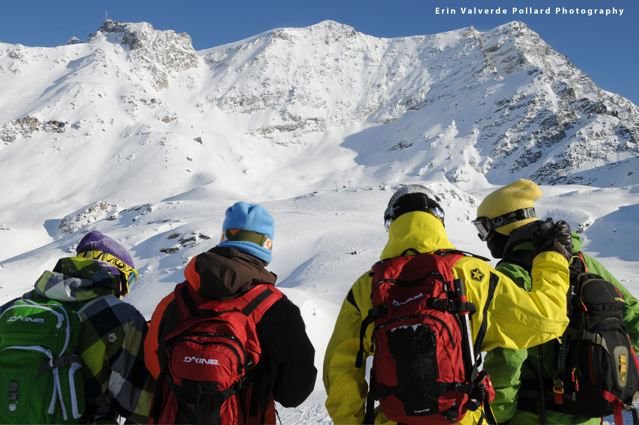 We arrived to bluebird skies and two feet of fresh. Nobody knew where to start. We bought tickets deciding to explore, since one ticket gets you onto lifts at multiple resorts.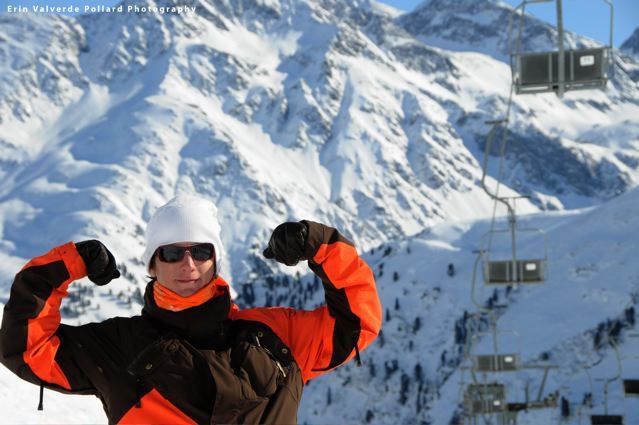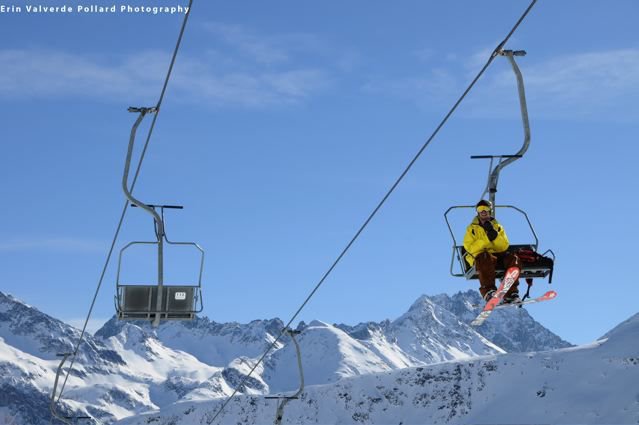 Needless to say, you could spend a lot of time here and never take the same run. On our search we decided to shoot a nice little gap over a cat road.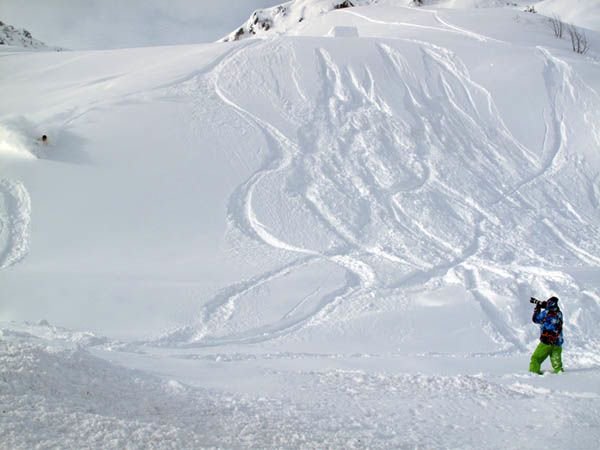 Andy Mahre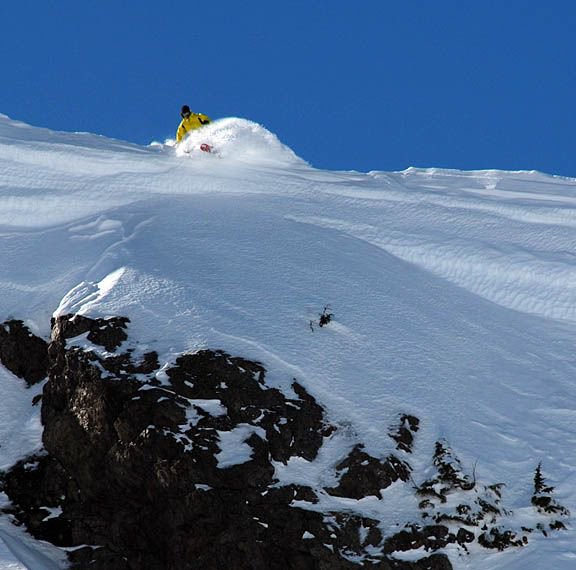 While the crew built a jump, Ike planted himself on the sunny deck of a nearby chalet. This worked well until the owner arrived. Understandably, he freaked out for poaching his deck without permission. Luckily, most of the anger got lost in translation. Ike left with a smile and a thumbs up. Morale soared with the day's success. We looked forward to more of the same.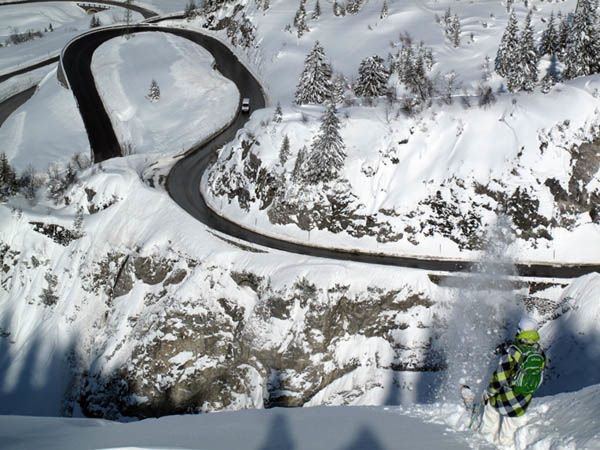 Chris Benchetler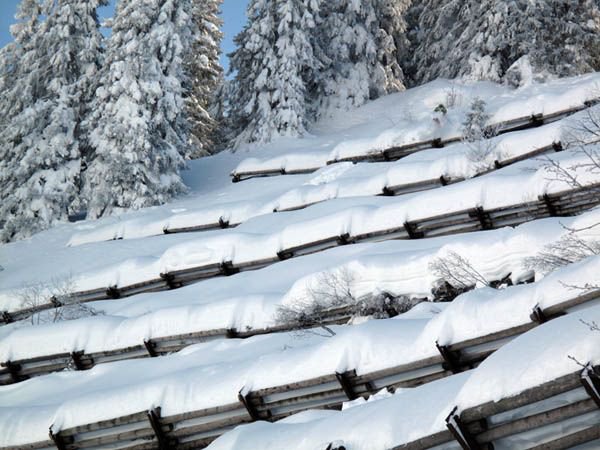 The next day we awoke to a bright sunny morning. Avalanche conditions had improved, allowing us to access the upper mountain. First order of business was to hit some avalanche barriers we'd scoped the day before. After a few runs, it was off to the backside of the resort. There we found an untouched playground of cliffs and never ending ridgelines. This was our final ski day and also the most productive. Everyone got a couple tricks off the cliffs. That evening we loaded the cars with big smiles on our faces.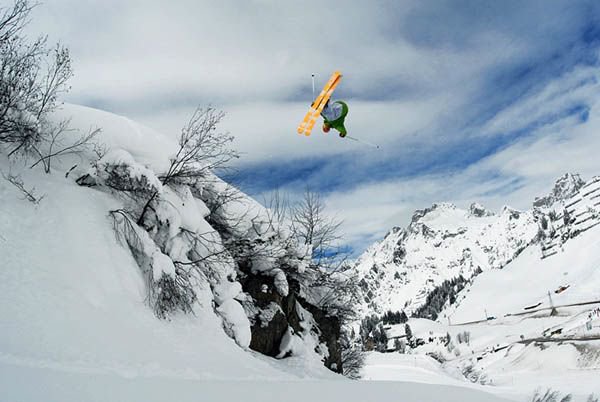 Eric Pollard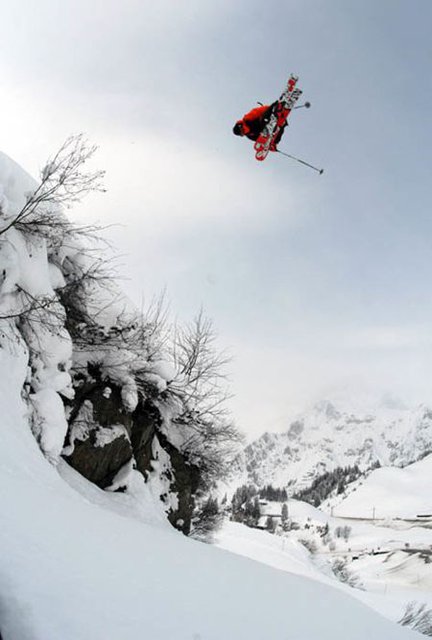 Pep Fujas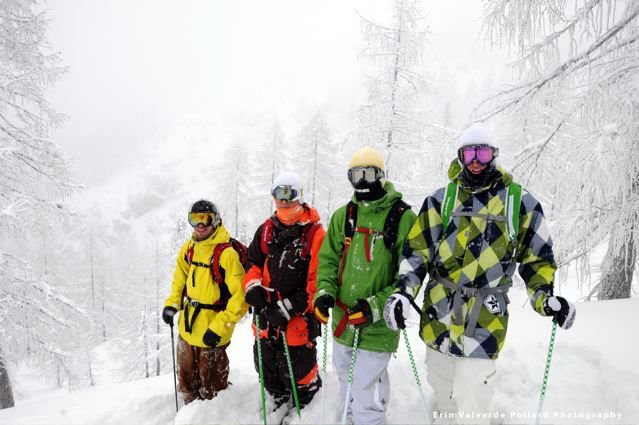 This journey wasn't quite finished though. We still had a date with some Lederhosen and authentic German beer steins. Many thanks to Korby, Martin, Wolfgang, and Skye for showing us a great time on our last night!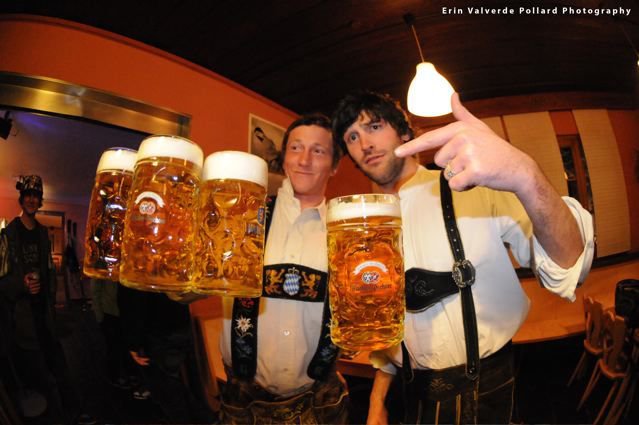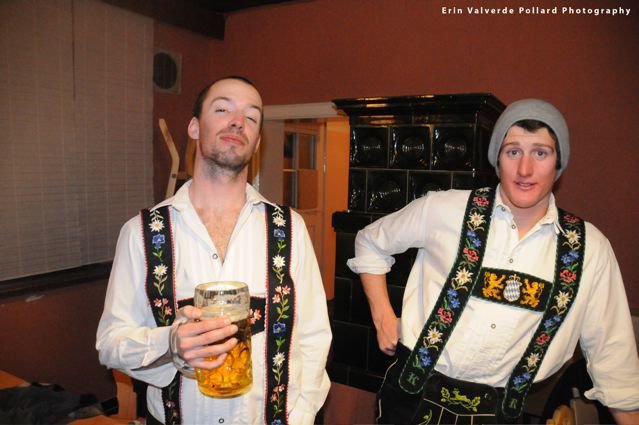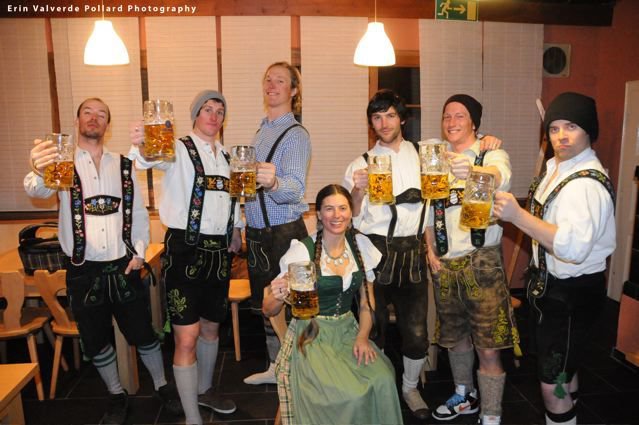 Tune into http://www.nimbusindependent.com on March 15th for the live and uncut version of this story.