Ed's Note: This is part two of three of Empire, an interview series presented by the New York State Tourism Board and Newschoolers.com with prolific skiers that once called New York home.
You know Will Wesson as one half of the Traveling Circus duo. Together with longtime friend Andy Parry, the two traveling around in their trusty van, hitting as many weird features as possible. His humble beginnings in Victor, New York, helped prepare him for a life on the road.
http://www.newschoolers.com/watch/590121.1/Global-Fun-Haver---Will-Wesson-2012-Season-Edit?c=11&o=3&t=6
Where are you from, Will?
I grew up skiing at Bristol Mountain. I'm from Victor, New York, which is about 30 minutes away from Rochester.
What's Bristol like?
Bristol Mountain has pretty decent vertical for the East Coast. It's got a little over a thousand vertical feet. There's decent trails there and it's covered by almost 100% manmade snow. It will snow once in a while in Western New York. It's pretty icy.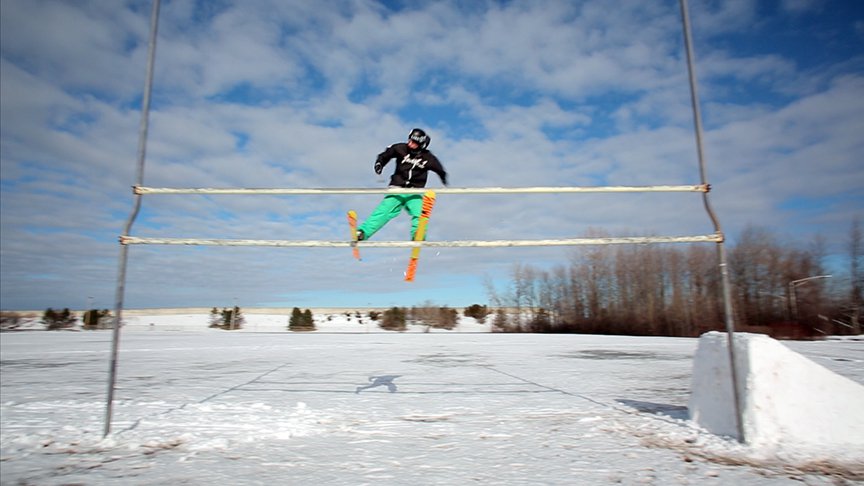 Will Wesson doing Will Wesson things on a goal post in rural NY before the Fire Marshal put a stop to things. Level 1 photo.
https://www.newschoolers.com/videos/watch/668705/Will-Wesson-Goalpost-Underslide
Did you meet other kids skiing there?
I grew up about 30 minutes away from Bristol in the same town as Andy Parry. I met him through skiing, skateboarding, and rollerblading. At Bristol, I met Ahmet and Giray Dadali and also Ross Imburgia and Erik Olson. Those guys are still skiing and doing it.
It's remarkable that all you guys came up from that area and became professional skiers.
We can thank Lake Eerie and Lake Ontario for helping us out a little bit.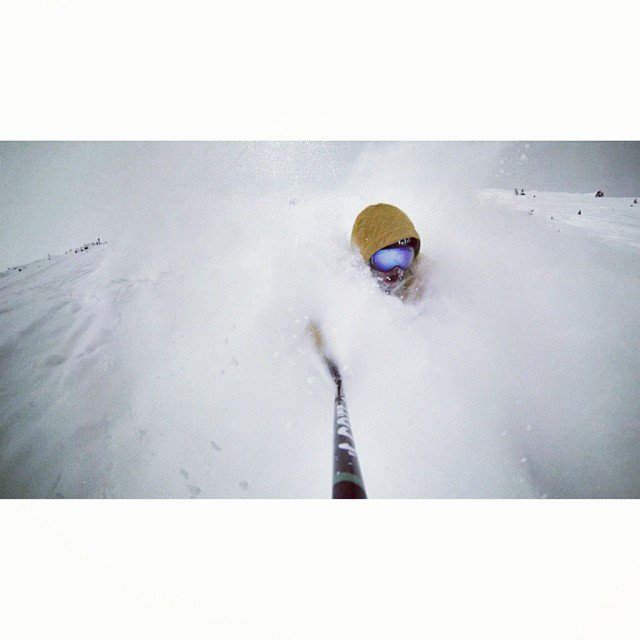 When did you guys go from skiing together at Bristol to building features in your backyards?
Halfway through high school we decided our local terrain park was not sufficient so we ended up building our own parks in our backyard. Ahmet and Giray's dad helped them build some pretty impressive metal rails. He was really into welding and construction. Andy and I tougher ourselves how to build our own PVC rails. I also convinced my dad to buy a Backyard Blizzard snow machine.
My dad once in a while will get super into something to the point where if he's into it, and we're into it, it'll be great for you. He was really into cross country skiing and that's how I originally got into skiing was through cross country ski racing. He was sick of the snow situation in New York. Just the thought of controlling the weather really fascinated him. So he bought a Backyard Blizzard and became a rep for them. He sold a couple of them to local people in our area, one guy being the local weatherman Kevin Williams. My dad really helped us out there.
What was the process of going from your backyard in Western New York to becoming a professional skier?
The backyard is definitely where it all began. It let us make our own set ups exactly how we wanted it to learn the tricks we wanted to learn. If there was an icy landing, we could chop it with a shovel. And when you're hiking something, you really want to make every hit count. That helped us improve at the time.
http://www.newschoolers.com/membervideo/586213.0/SLUSH-by-Will-Wesson-?s=30985&t=6&o=8
http://www.youtube.com/watch?v=BwVFZRolTwU
Will Wesson Transfer Redirect Down Flat to Butterpad
Will Wesson Waterpark Slide Grind
Will Wesson Waterpark Slide Grind
https://www.newschoolers.com/videos/watch/661548/Partly-Cloudy-Bonus-Clip--Will-Wesson-sliding-a-double-kinked-s-rail-
Will Wesson sliding a double kinked s-rail
https://www.newschoolers.com/videos/watch/663417/Will-Wesson-switchup-transfer
Will Wesson Elbow Rail Transfer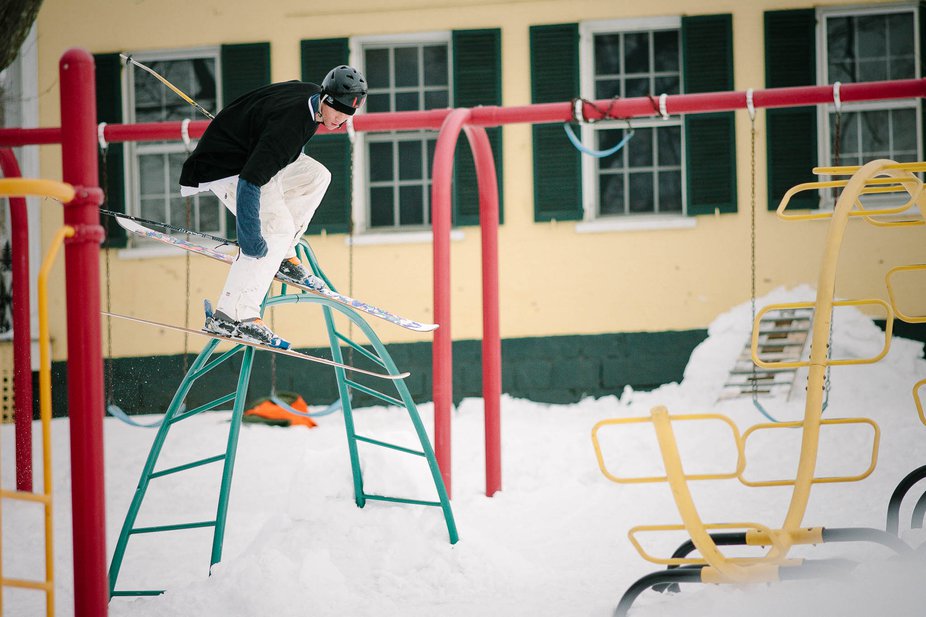 Throwback to Will Wesson in Burlington, VT, filming with Shane McFalls & Andy Parry - pre Traveling Circus. Dan Brown photo.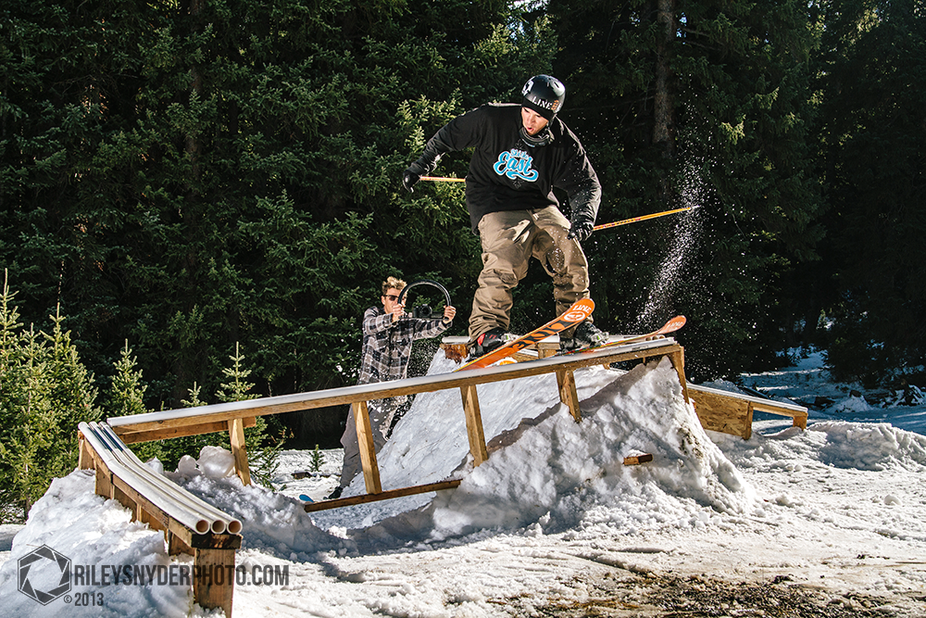 Early season with the Circus last year at Guardsman Pass. Riley Snyder photo.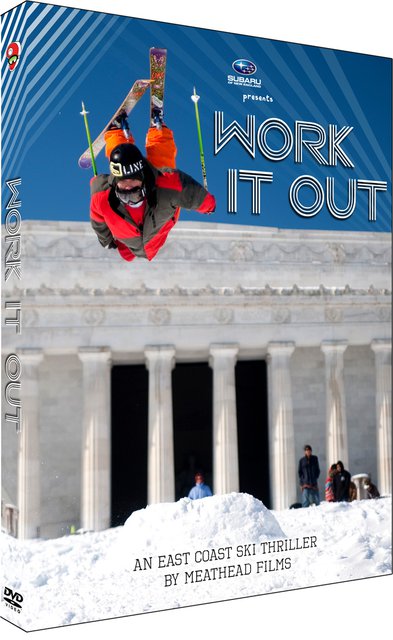 2010 DVD cover from Meatheads featuring Will Wesson in front of the Lincoln Memorial in Washington DC.