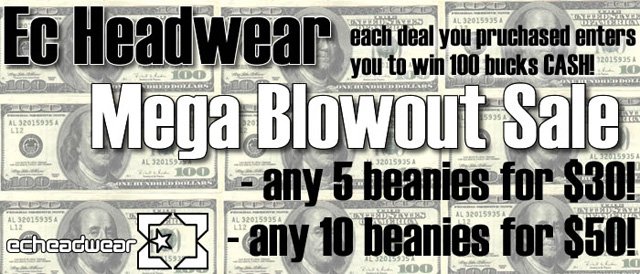 That's right, five beanies for only $30 OR 10 beanies for $50. This deal will not be there for long so take advantage of it.
Each deal you get enters you to win $100 CASH. So if you order more than one deal, your odds get higher.
If you are a shop, and would like to recieve an Ec Headwear 08-09 Catalog (stores only!), email mattyb@echeadwear.com
T-shirts and summer apparel will be out soon, so stick tight. Next year's products are off the hook so keep an eye out for that.
- Mattyb
mattyb@echeadwear.com