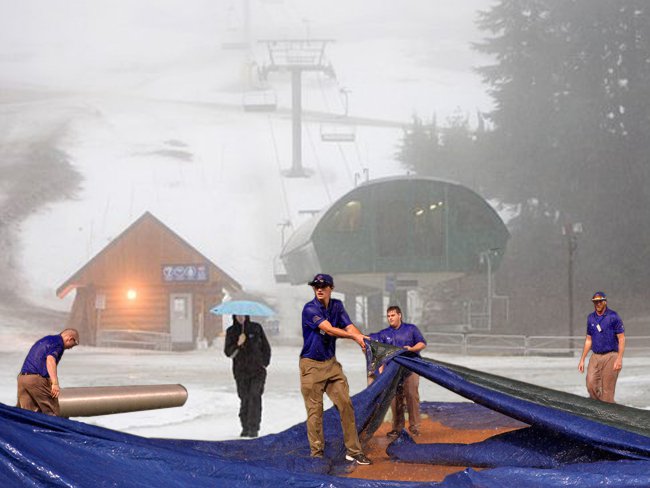 Despite a valiant effort by the grounds crew and grooming staff, the East Coast winter has been put on indefinite rain delay by league officials. "It's just not safe out there for the players," a spokesperson told the Radical Radish. While the weather cooperated in Style's stunning nine inning victory over Tech last week at Fenway park, ground crews were unable to get the tarps down before a round of heavy rain washed out much of the right coast.
Crews worked day and night to try and protect the waning snowpack, "we were just so busy with all the scaffolding at Fenway that we forgot to protect the mountains," one member of the grounds crew told the Radish, "it's been a tough season for everyone."
Dates have not been set, but the league spokesperson promised a double header for the East Coast next year saying, "we will do everything in our power to reschedule this winter, the possibility for a doubleheader is very likely." Many local skiers have already given up hope, and are already planning ahead for next year's double winter event, with some already camping at local ticket offices in hopes of securing their season tickets.