October 9th, 2007 - EC Headwear has received all 2007-2008 products in stock! All pre-orders have been shipped out.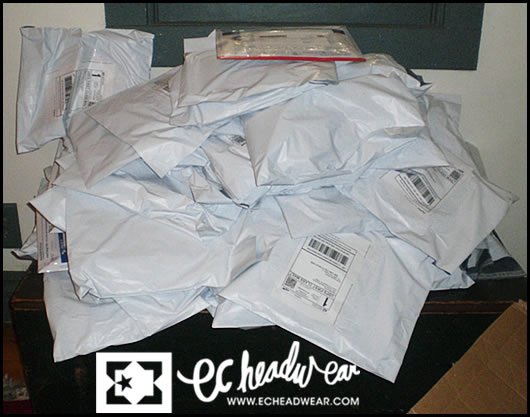 Only a small stack of the pre-orders mailed out.
This season EC Headwear is offering 27 beanies, 3 park series
gloves, and tons of apparel, with more planned to be release as the
season comes closer.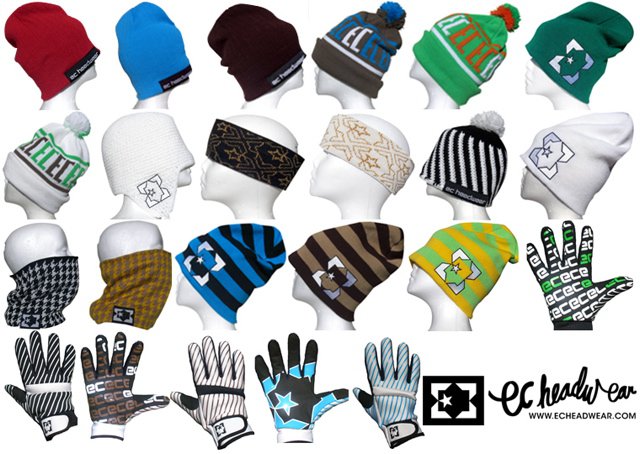 New Products for 2007-2008 (missing black Biggie Talls, and Patch beanies)
Be sure to check out http://www.echeadwear.com for updates and to view and purchase all 2007-2008 products.