When I arrived Hommelvik yesterday, there was barely any signs of snow outside the road.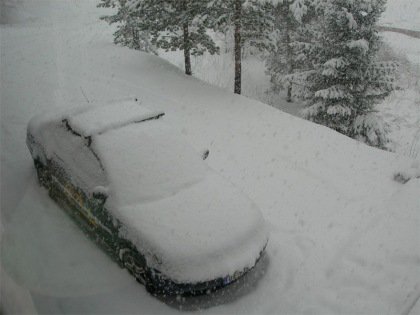 But today when I woke up, there was something a little more enjoyable to watch outside. It is literaly DUMPING outside! And it's March! So fun though!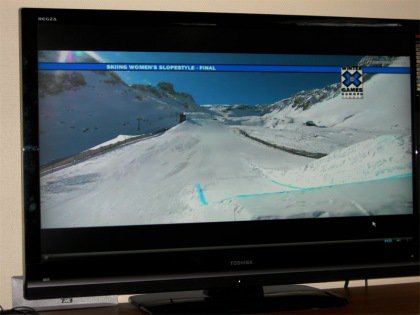 Had a nice breakfast and coffe, while watching women's slopestyle from Winter X-Games Europe. Not to bad to have live skiing action on your livingroom 42″ flatscreen, huh?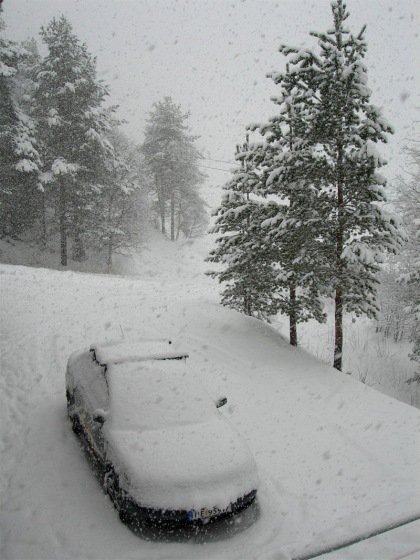 Different view of the car all burried in snow! Looking foreward to the railjam tonight. It's going to be soft and nice in the slopes. Maybe if I am lucky, I will get to ski some pow tomorrow morning?
Who knows?