So Reed Speedman has a frat that he is in and Bibby wanted in. Its called Dude Ranch, and this is his initiation. A mustache chug. So Reed shaved Bibbys mustache of and into a shot glass, then filled it with Jack Daniels and Bibby had to chug it. The video could be the best thing ever. I almost peed my pants.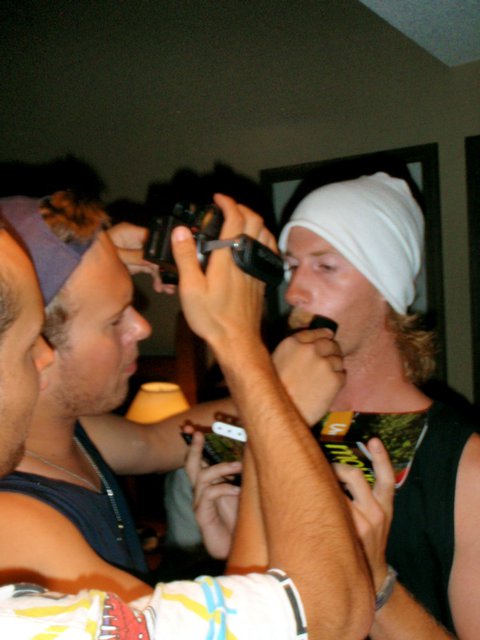 The start of the shave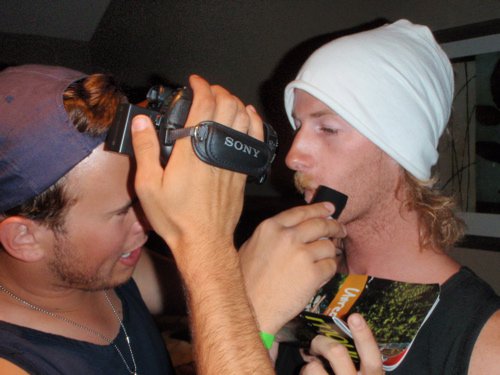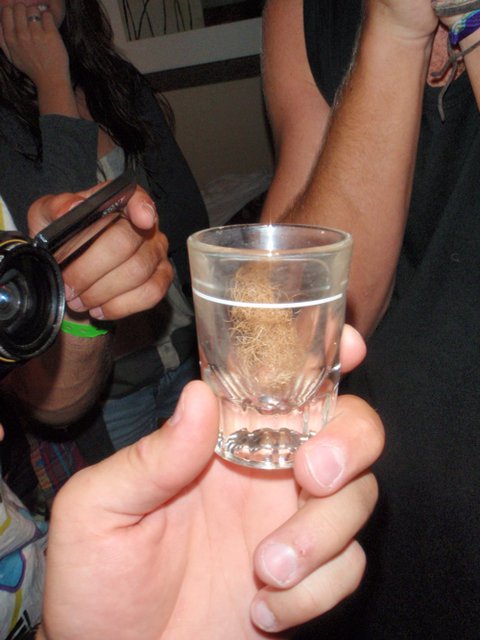 The Mustache, ewe.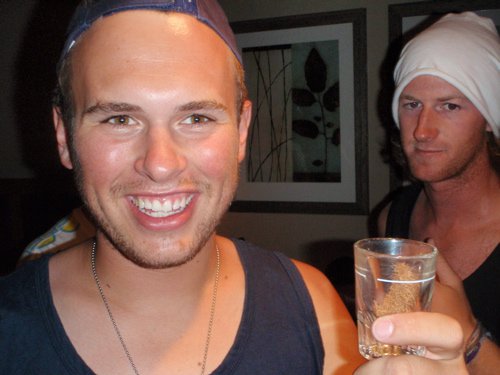 Reed is so ready for this
Here it is. Ha Ha Ha Ha Ha
Untitled from Pete Olenick on Vimeo.