(All photos by Cam Willis, Thanks Cam!)
I had a blast yesterday hosting the Downrails & Double Kinks rail jam at Sugarbush Parks. We had about 40 people show up to participate in the jam, make new friends, win some new gear, and have a great time. We work really hard to give everyone an opportunity to win. By the end of the day no one walked away empty handed, thanks to the generous offers of the event sponsors. HG Skis, Saga, Windells, Blackstrap, Monster, and I added some prizes to the mix with my brand Arsenic Anywhere.
One way to win was being the first to get a certain trick landed from our challenge list. This earned you a pick from the big bag of gear at the bottom long before anyone else got to grab stuff.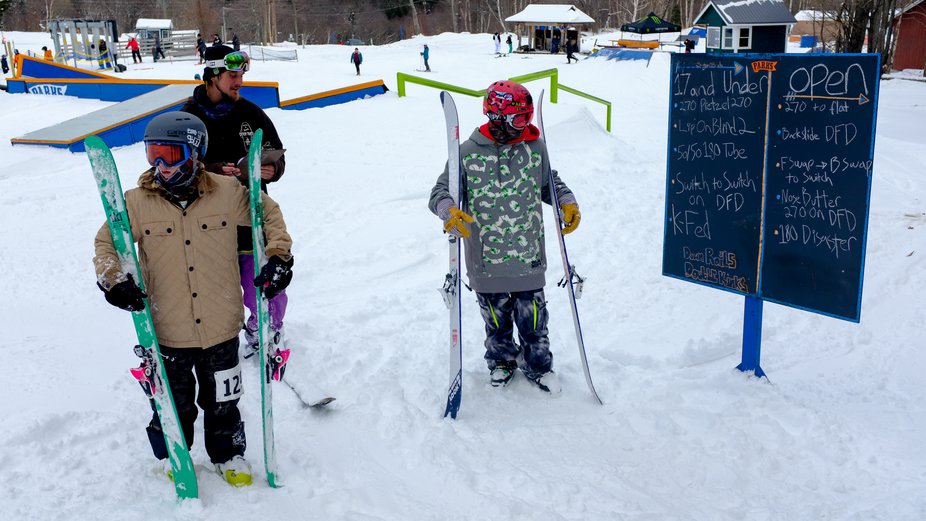 The set up was perfect and playful, but not so easy that I wouldn't take a little work to get the trick you wanted. Windells DFD, big down tube, and the zeak tube( Down right down)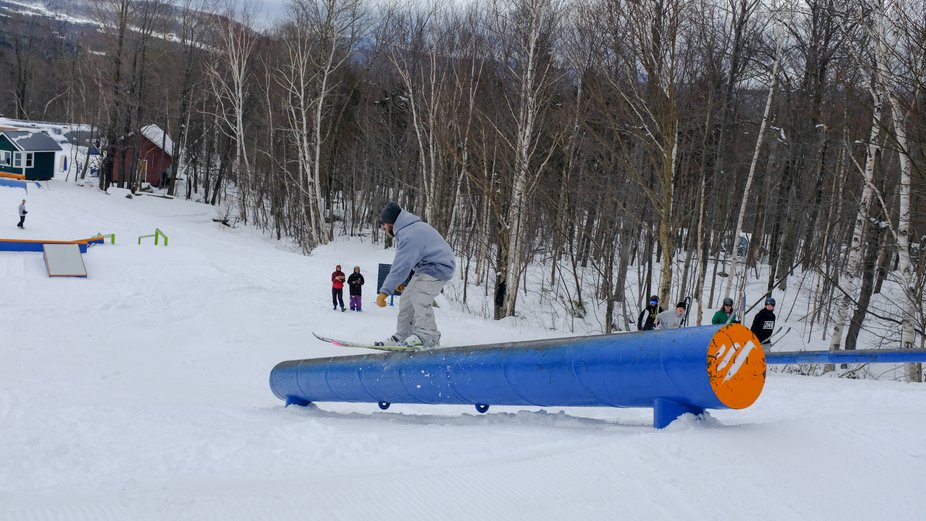 My brother, Doug, drove up from MA to join the fun.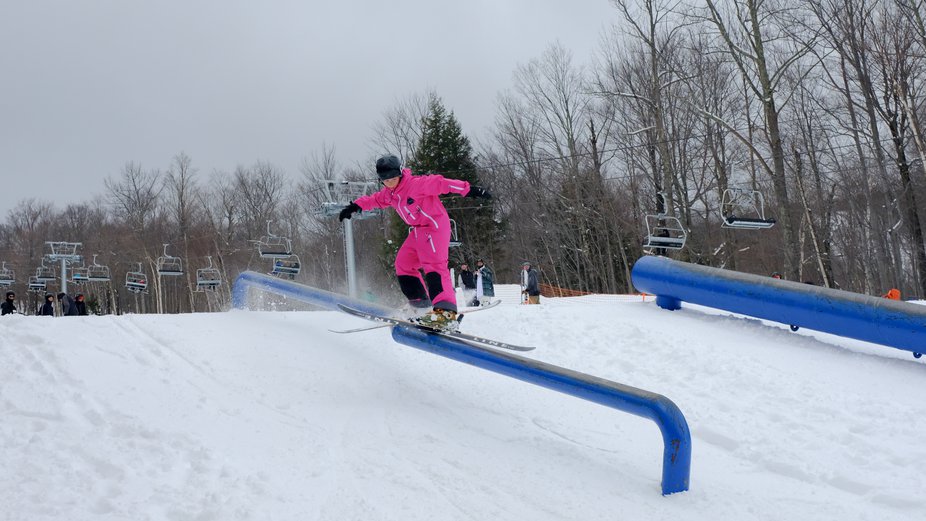 Ryan AKA Laserz from Toronto.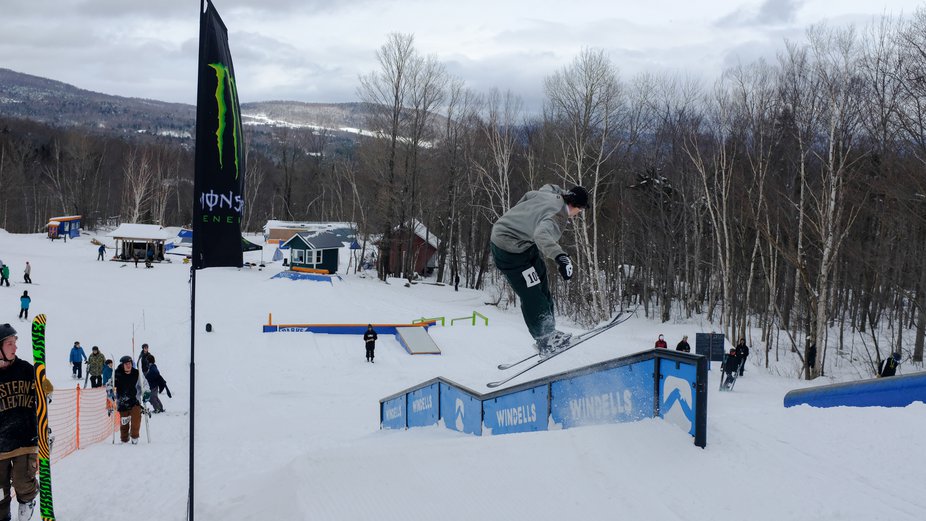 Zach Harrington with a big ol switch Lip.
We split up in to three groups. Each group had 20 minute sessions on each feature and a final 10 minute session where they could hit anything they wanted.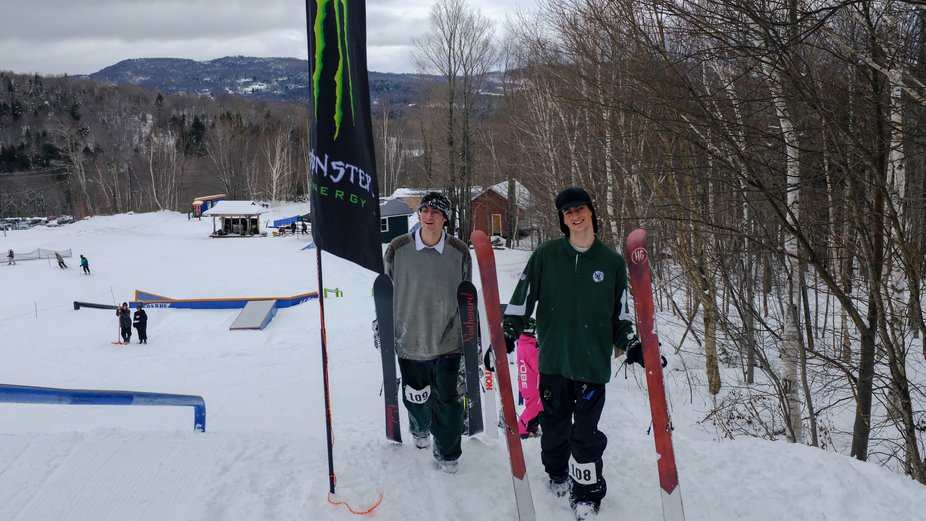 Zach (left) and Alex (Right) hiking for more hits.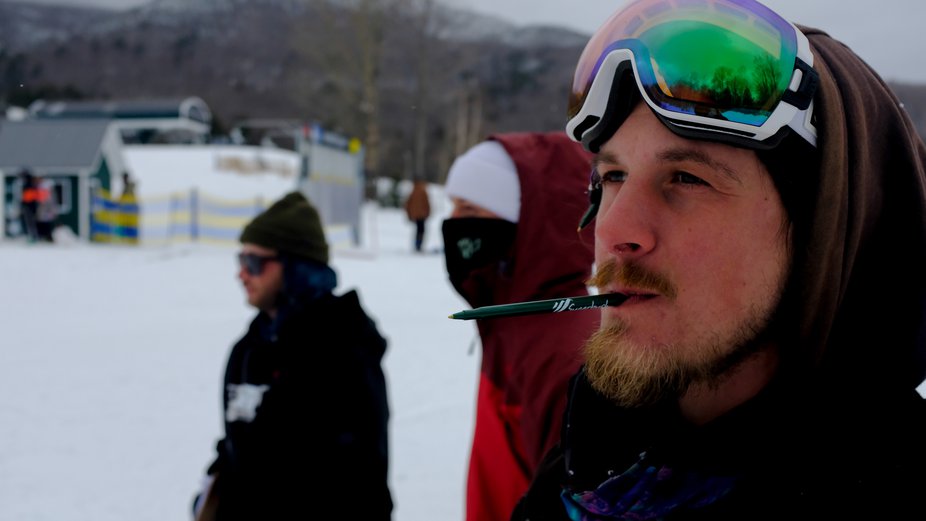 Judges Kevin Merchant, Sawyer Sellingham, and Joey Favara staying focused.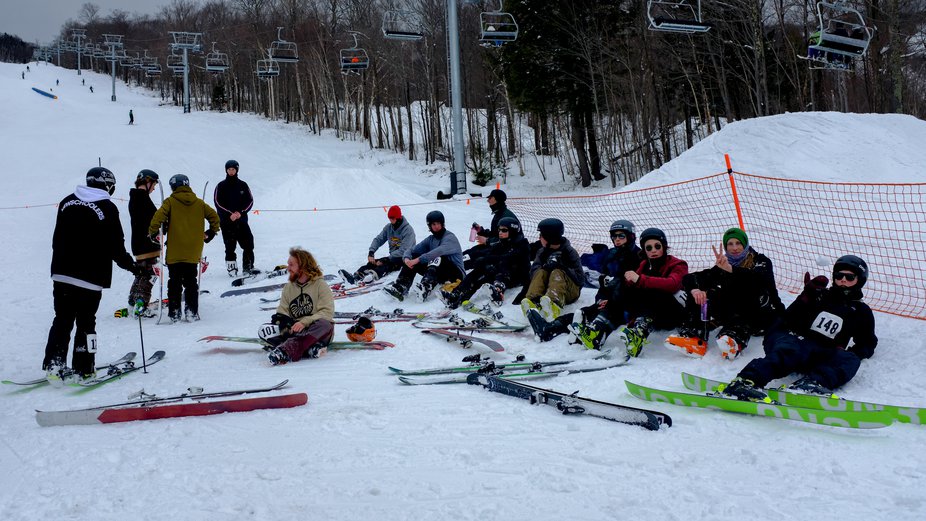 A quick rest between sessions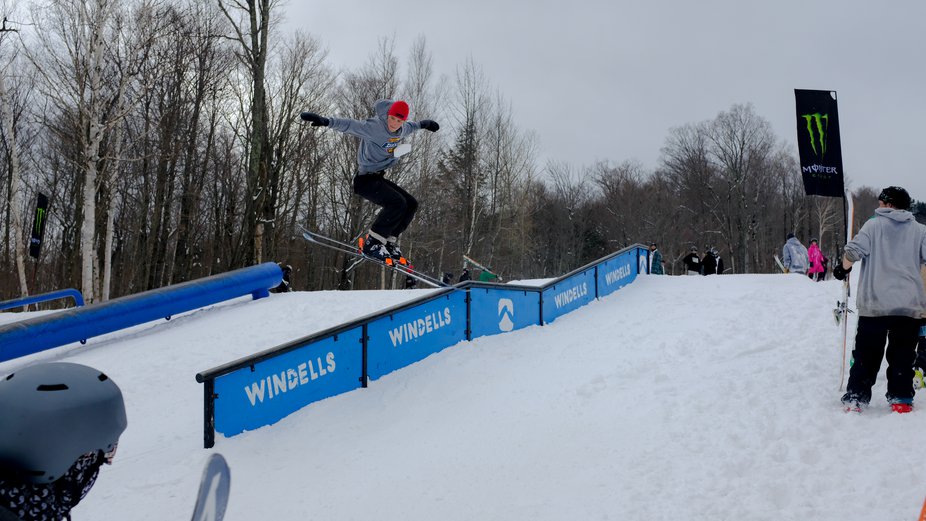 Sean from Toronto with a lipslide disaster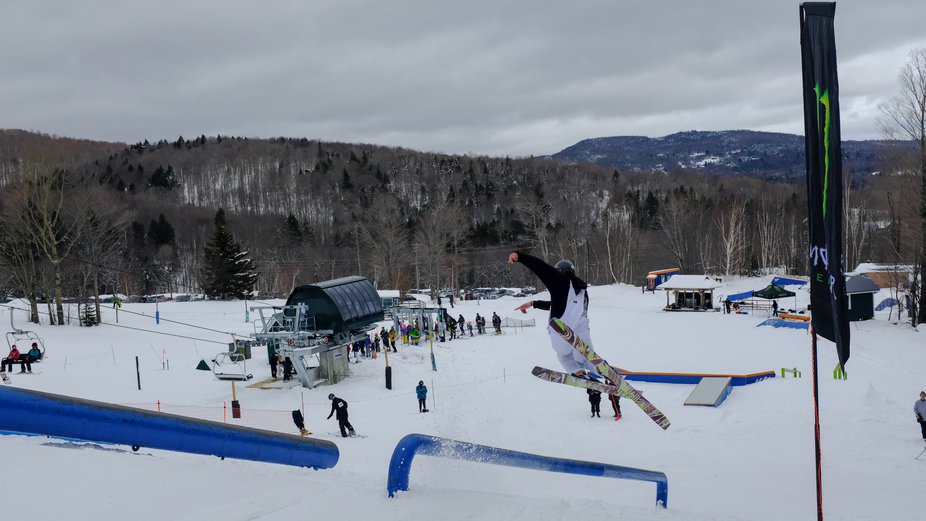 KC Brousseau hanging out the shifty to the last down of the zeak tube.
When everyone was completely exhausted it was time to reward them for putting on such a good show.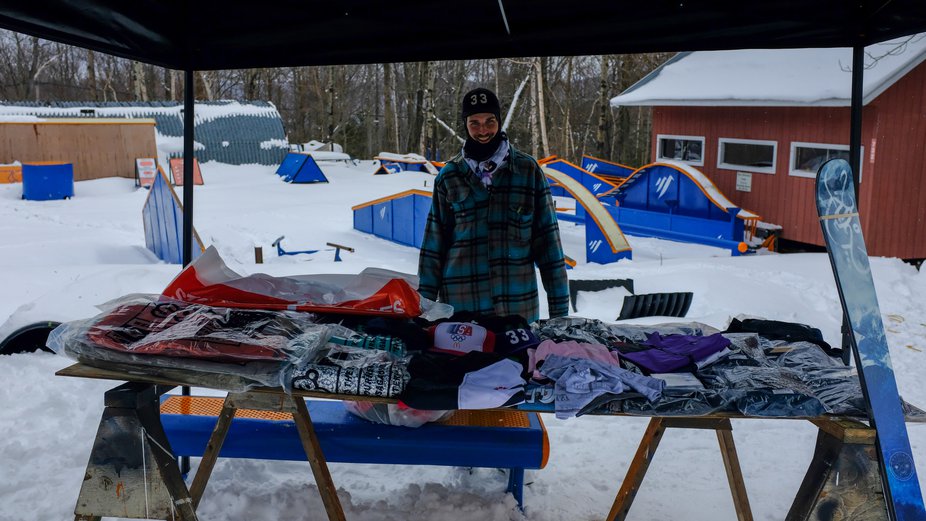 The prize table.
Awards were as follows:
Furthest Travel: Ryan and Sean from Toronto with a 10 hour drive. Also gave their mom some gear.
Sportsmanship Award: Linus Nygard for cheering on everyone, always smiling, and being the most stoked.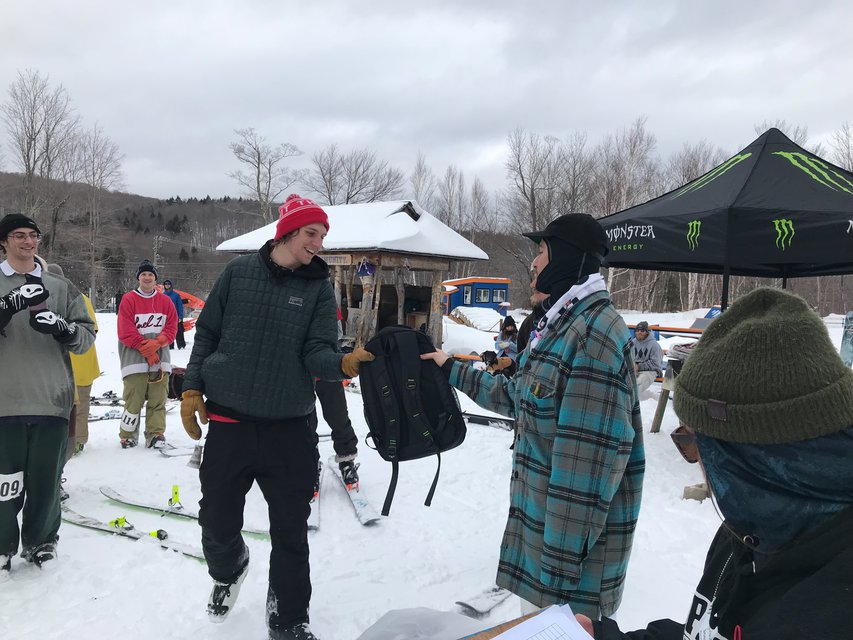 Linus getting a Monster backpack loaded with goodies.
17&Under Podium:
3rd place- Marc Bilow
2nd place- Isaac Emery
1st place- Bennie Osnow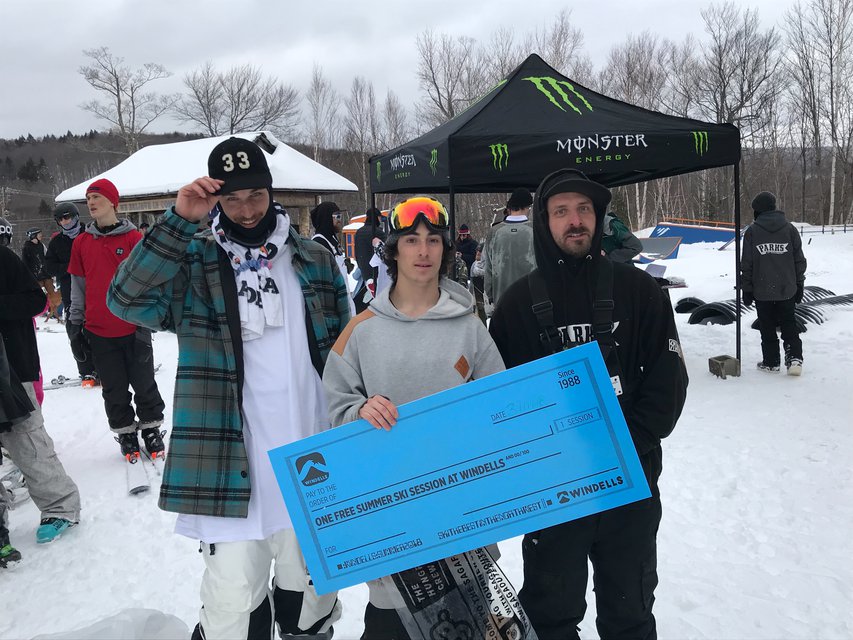 Bennie with his big prize. A free session at Windells this summer!
Open Class podium:
3rd place: Zach Harrington
2nd place: KC Brousseau
1st place: Alex Harrington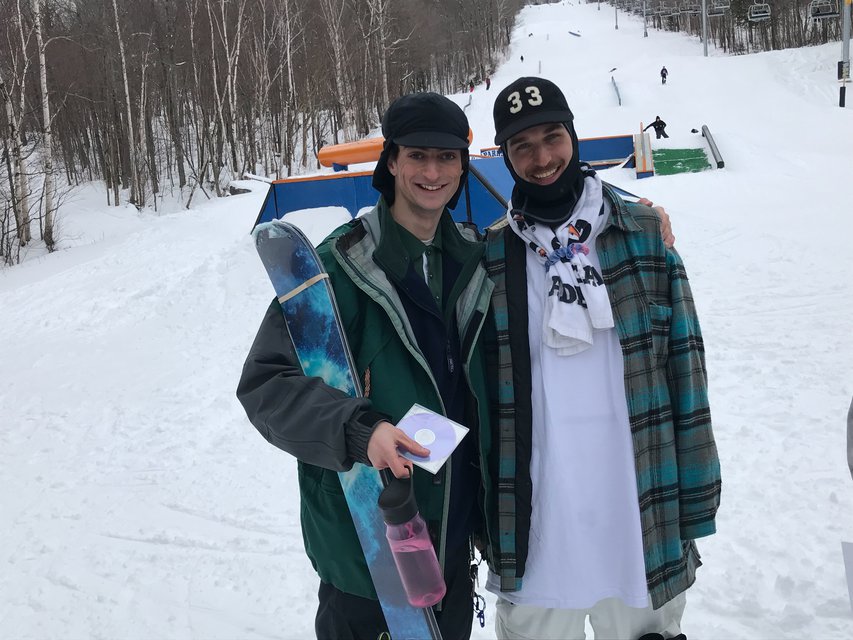 Alex with his new pair of HG Skis and a copy of their latest movie Eat the Guts.
Everyone who hadn't won something was invited to pick out a piece of gear from the table after the winners had gotten their stuff. In the end we all won. Special shout out to KC Brousseau for rallying a vanful of kids from Whiteface and making the drive over. Thanks to everyone else who showed up as well. Thanks to Sugarbush for having this event. And thanks to the sponsors for supporting it. Hope to see you again next year.