SALT LAKE CITY, UTAH – October 1, 2008 - Discrete Sport, LLC, a rider owned and conceived headwear brand in the wintersport industry, is proud to announce the addition of Dane Tudor to their athlete program. Dane is geared up for an impactful winter with a full competition schedule, filming, and shooting.  Equipped with a bolstering bag of tricks, ready to showcase Discrete and make a solid addition to the athlete team.
Historically Dane's strength is big mountain, winning countless comps in the junior category.  In 2007/2008 Dane turned 18 and took 1st place in the Canadian Open, and picked up 3rd place at Crested Butte Extremes.  Dane won the junior category in Crested Butte Extremes the previous 4 years in a row.  He also placed 2nd in the New Zealand Freeskiing Open this past summer.
 
Discrete has committed to sponsor Dane because in their eyes there is nobody else out there consistently getting podiums internationally in big mountain comps and then laying down slopestyle runs displaying ridiculous spins both ways and technical rails like Dane does. Dane's stand-out part in the Theory-3 movie " The Journal" this year showcases his incredible versatility.
"I created and built awareness for Discrete by sponsoring amazing athletes," said Julian Carr, Discrete Owner and professional skier.  "Dane fits our program so well, it's refreshing to know there is a kid out there with so much talent and an eagerness to work hard – that's our formula."
Dane will be based in Whistler for the winter.  Competition schedule for 2008/2009 is US Open slopestyle, Red Bull Cold Rush, Canadian Open Big Mountain, Crested Butte Extremes, European Open Freeski, Nippon Open, then topping off the season in NZ for the Open Slopestyle and Big Mountain comps and the Cardona Games.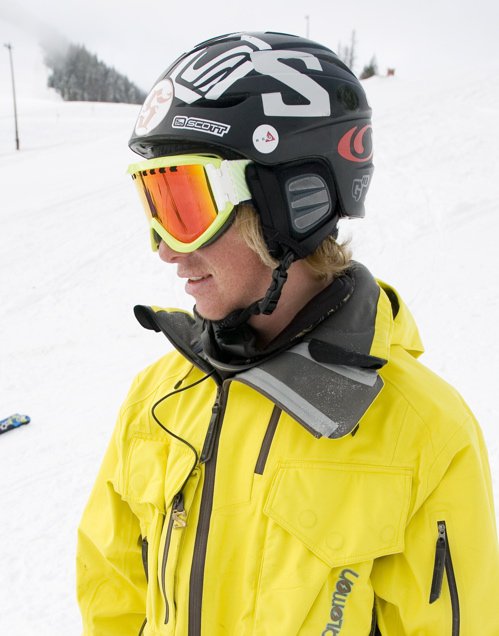 photo by Dan Carr
Discrete Sport, LLC is the true rider conceived, rider owned, rider operated headwear company in the ski industry.  Established in 2006, Discrete is a collaboration of athletes, designers, musicians, artists, and photographers.  The company's international office is located in Salt Lake City, Utah with distribution in the United States, Norway, and South Korea. 
We invite you to experience Discrete style. http://www.discreteheadwear.com
"Discrete: The Best Looking Beanie."