Words by Alli Sports
Photos by Matt Sklar & Alli Sports
The Womenís Freeski Slopestyle Final broke in the last day of the Dew Tour iON Mountain Championships at Breckenridge, Colorado, and with light snowfall mixed with broken sunshine it was a perfect day for competition finals.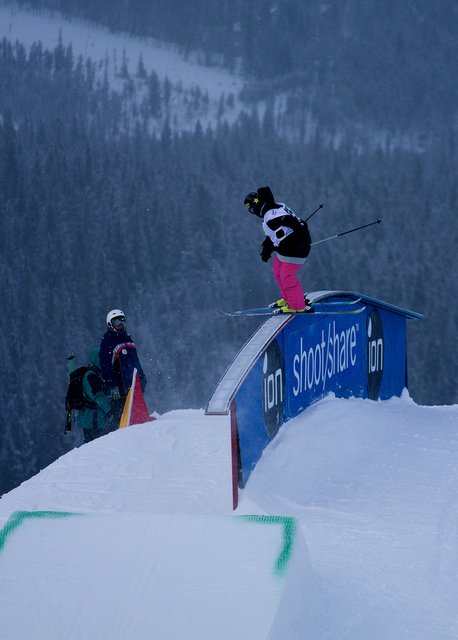 Ashley Battersby. Photo by Matt Sklar
Following a fierce semi-final from the day before, the best six scores advanced skiers into this winner-take-all final for the 2012 Dew Cup, and every women on the slope through everything they had in an effort to take the title.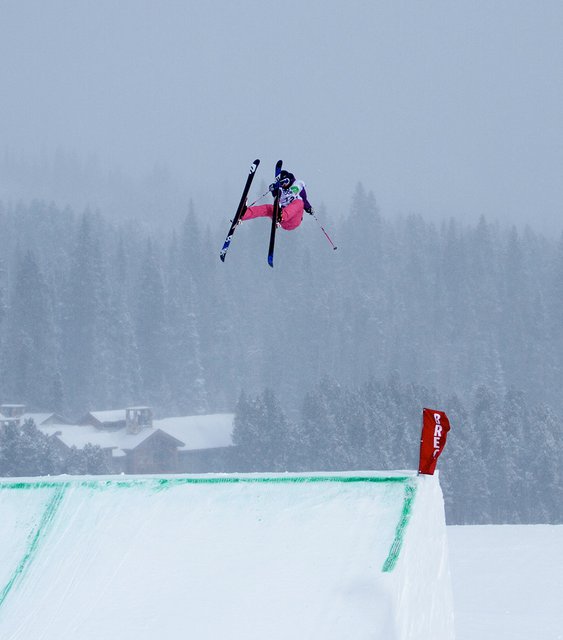 Dara Howell. Photo by Matt Sklar
Breckenridge local Emilia Wint was the top qualifier coming into todayís final, and considering her qualifying score was an entire five points higher than the rest, all eyes were on the local lady to come through with the win. However as the event went on the snowfall grew and after taking a spill on her first fun, Wint was left in the last place position as she prepared to take the last run in finals. Wint rolled through the course nailing every hit, but as she approached the final 67-foot booter she came up short and knuckled.
Emilia Wint. Photo by Matt Sklar
This left the win in the hands of yesterdayís third place qualifier Kaya Turski, who nailed her first run of the final that carried her through the rest of the competition. Turskiís first and best run included a switch on front swap on the rainbow box, lip slide to fakie on the next rail, to switch unnatural 360 over the first jump, to switch 540 over the next jump, then 270 on to the next rainbow box, and then wrapped up her run with a 540 and a switch 720 over the final two jumps.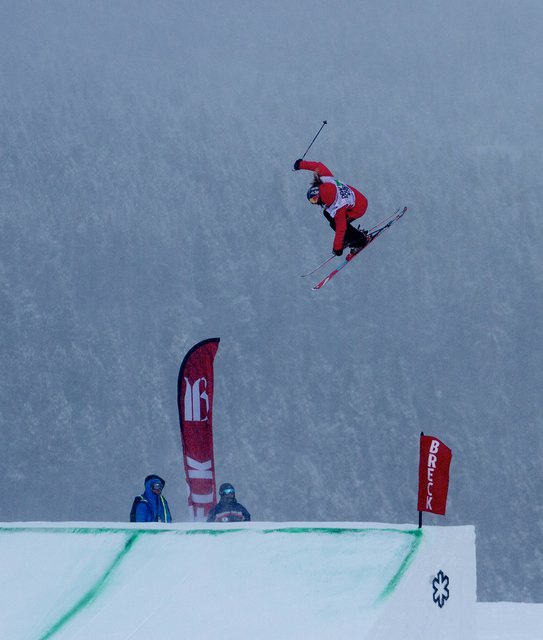 Kaya Turski. Photo by Matt Sklar
ďThere is a lot of great talent coming up, all these young girls definitely stepping it up and are keeping on my toes. I think I have the experience, so I played it cool,Ē said the humble Turski with regard to how she played the conditions and her competition. Turski went on to comment on the Dew tourís new single-stop format saying, ďI think itís great! Overall Iíve had a great time at the Dew Tour. Itís been a great course...they have been great with working with the athletes. Itís been a fun event and the lounge is awesome!Ē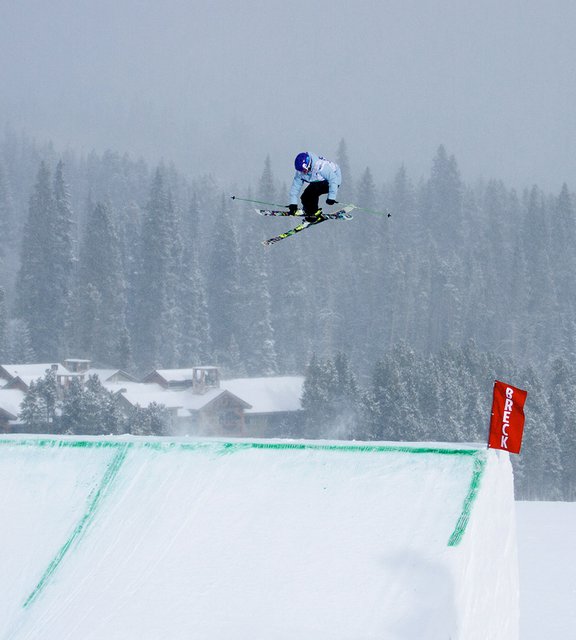 Yuki Tsubota. Photo by Matt Sklar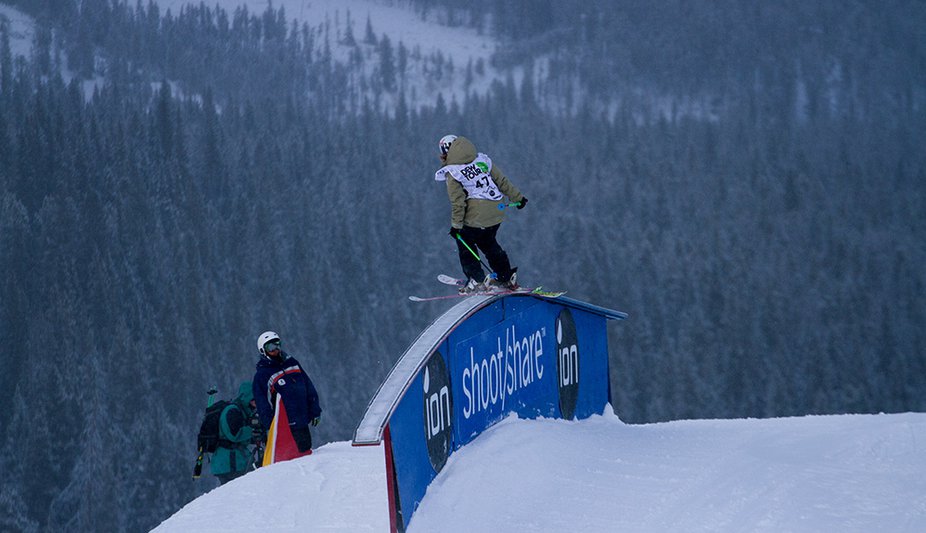 Anna Segal. Photo by Matt Sklar
Rounding out the podium was Yuki Tsubota, who qualified fifth, with a score of 72.25, and yesterdayís second place qualifier Anna Segal with a 56.75.
[center]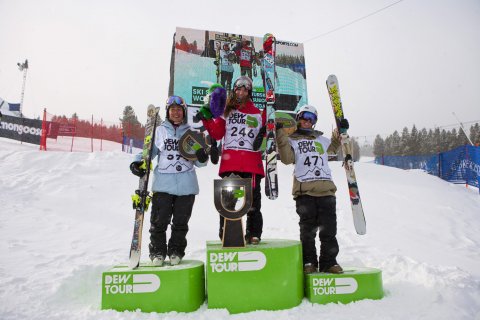 [/center]
[center]Yuki Tsubota (2nd), Kaya Turski (1st), Anna Segal (3rd). Photo courtesy of Alli Sports[/center]
[center]Results[/center]
[center]1) Kaya Turski - 87.25[/center][center]2) Yuki Tsubota - 72.25[/center][center]3) Anna Segal - 56.75[/center][center]4) Emilia Wint - 42.50[/center][center]5) Dara Howell - 40.50[/center][center]6) Ashley Battersby - 36.50[/center]
[center]To see how this event affects the AFP World Rankings, go to afpworldtour.com.[/center]
[center]http://www.youtube.com/watch?v=5tvKnQjV9R0[/center]
[left]Stay tuned for videos from this event along with our final piece of coverage on the Winter Dew Tour, a look at Men's Ski Slopestyle Finals, where Russ Henshaw battled the elements to pick up the win. For more information on the Dew Tour, check out www.allisports.com.[/left]