Words & photos by Alli Sports
Following the windy semi-final earlier this week at the Dew Tour iON Mountain Championships, the stacked list of skiers for the Womenís Freeski Superpipe Final brought the heat to Breckenridge as these women went all out for their chance at a Dew Cup.
With only the elite six skiers making it into the finals, each brought their best tricks to the pipe but it was Brita Sigourney that had all eyes on her as she qualified first with the highest score from semis.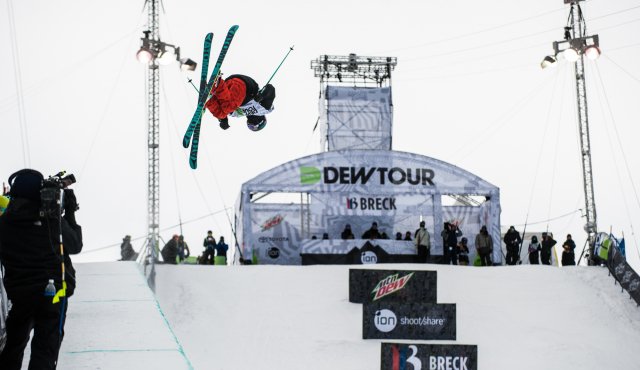 Keltie Hansen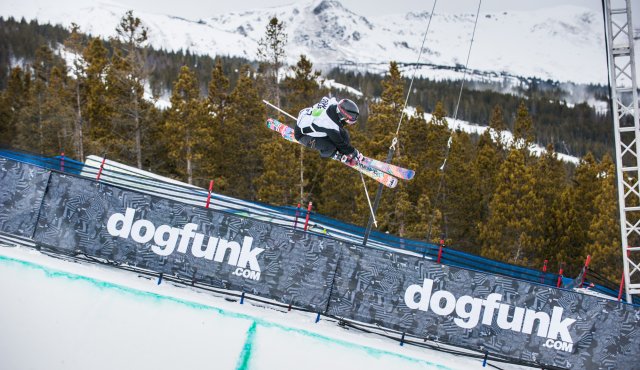 Anais Caradeux
Similar to the semis, each skier in the finals received two runs down the pipe with only the best score counting toward the end goal. After the first round of runs, it was Sigourney again gracing the top spot with her a run that consisted of an alley-oop 180, left side 900, alley-oop 540, left 540, right 540 and a left 720.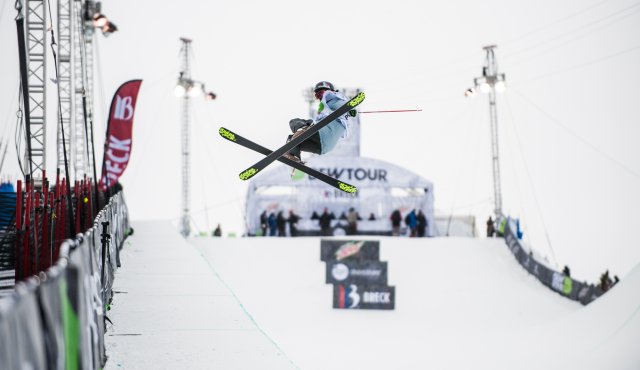 Brita Sigourney
With only two skiers left to ride, it was teammate Maddie Bowman left to dethrone Sigourney, but following a miscalculation Bowman took a spill in the pipe and it was officially Sigourneyís Dew Cup, prompting her to take a final victory lap before claiming her trophy from atop the podium.
http://www.youtube.com/watch?v=jGJvInPe1Q4
Fortunately for Bowman, she had already secured herself a spot on the podium and was able to leave the competition with the second place position overall. As for the third place spot, Roz Groenewoud would round out the podium making for the same exact top three as we saw in semis.
Maddie Bowman
http://www.youtube.com/watch?v=VQIKRr5JgII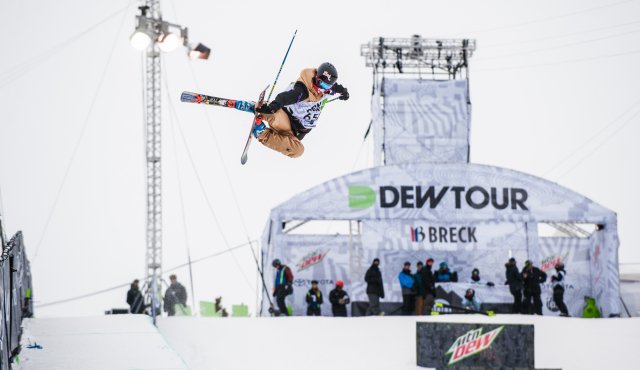 Rosalind Groenewoud
http://www.youtube.com/watch?v=405NmbSv-_Q
Results
1) Brita Sigourney - 90.25
2) Maddie Bowman - 87.25
3) Roz Groenewoud - 84.00
4) Ayana Onozuka - 78.00
5) Anais Caradeux - 74.50
6) Keltie Hansen - 62.00
To see how this event affects the AFP World Rankings, go to afpworldtour.com.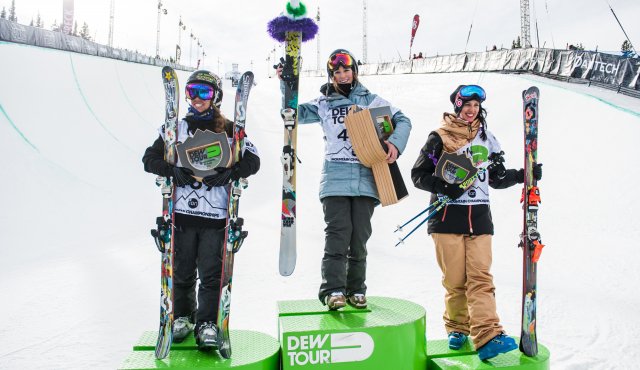 Maddie Bowman (2nd), Brita Sigourney (1st), Rosalind Groenewoud (3rd)
Stay tuned for more coverage on the Winter Dew Tour, including a recap of Men's Ski Superpipe Finals. For a look at the full schedule of events, click here, and for the TV schedule, click here.