Words: Ian Reynolds
Photos: Matt Stauble
Saturday brought the warmest temperatures of the weekend at the Toyota Championship Dew Tour Finals at Mount Snow, Vermont. A solid contingent of competitors sat atop the pipe in front of thousands of jacked up East Coast fans below and millions watching from home, ready to showcase the level freeskiing has reached.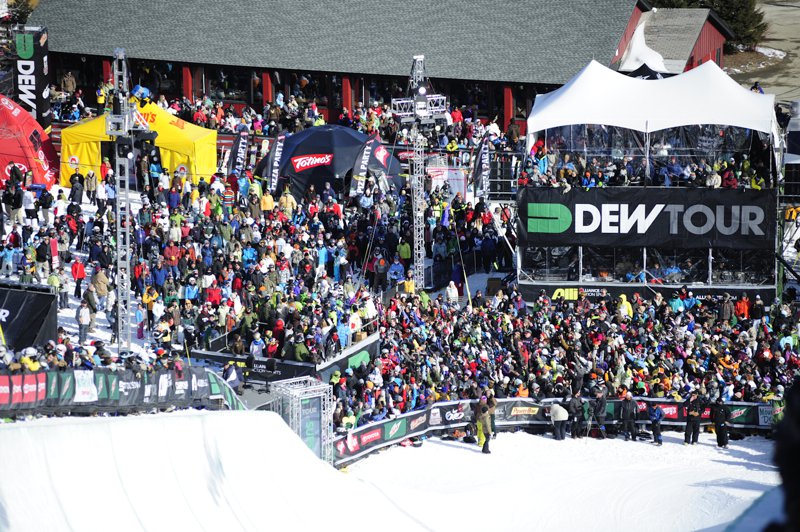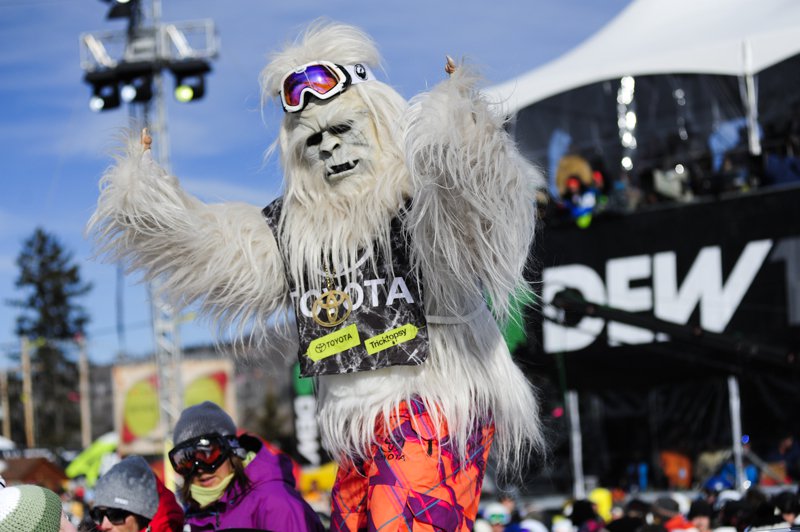 And with Xavier Bertoni, Simon Dumont and Jossi Wells atop the overall standings in the race for the Dew Cup and pre-qualified all the way to today's finals, the best was seemingly left for last.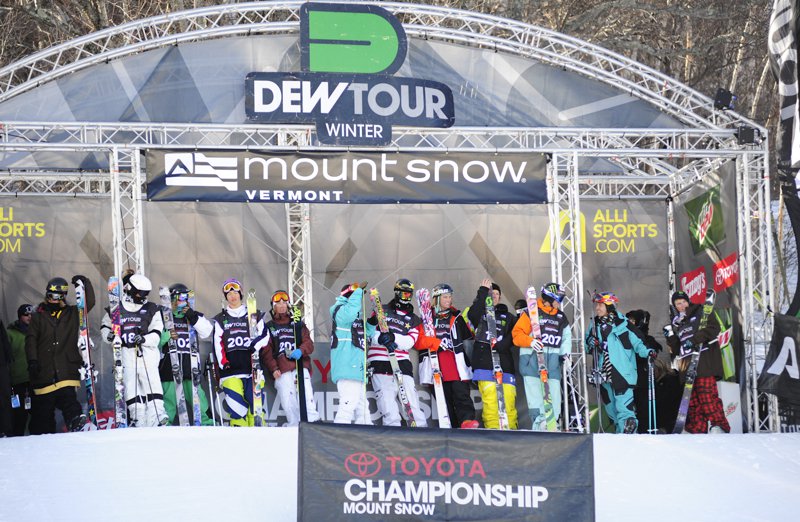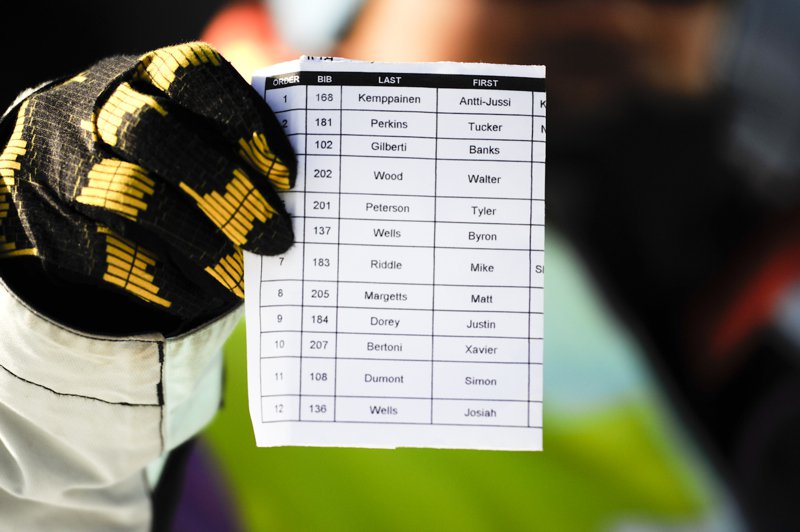 Kicking off the proceedings was AJ Kemppainen, who fell on his first run but retained a respectable score of 54.25. Tucker Perkins dropped in shortly thereafter, and proceeded to slay his first crack at the pipe; starting strong with a double, followed by a right 9 and continued to show the versatility these riders posses, changing directions throwing a consecutive right 9 on the left wall. He then continued with an alley-oop flat 5, into a left side 10 to a finishing right 7. Tucker was one of few to get six hits in on his run down the pipe, and was rewarded accordingly by the judges, posting an incredible first round score of 92 that was good enough to eventually earn him 2nd overall in today's final.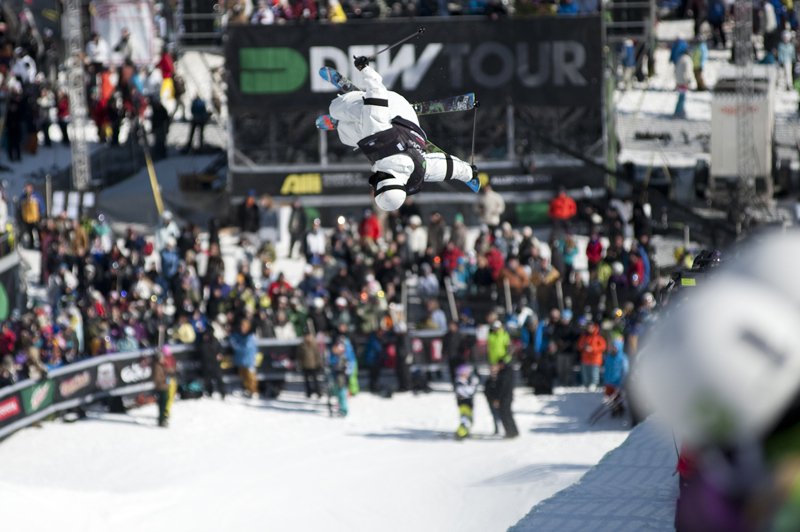 Tucker Perkins
Perkins was followed by solid showings from the always stylin' and profilin' Banks Gilberti, young gun Walter Wood, and the veteran and all-around nice guy Tyler Peterson.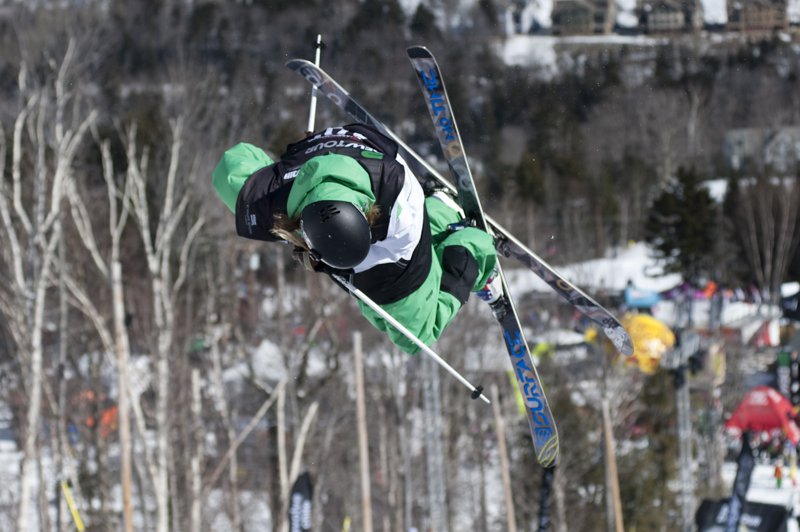 Banks Gilberti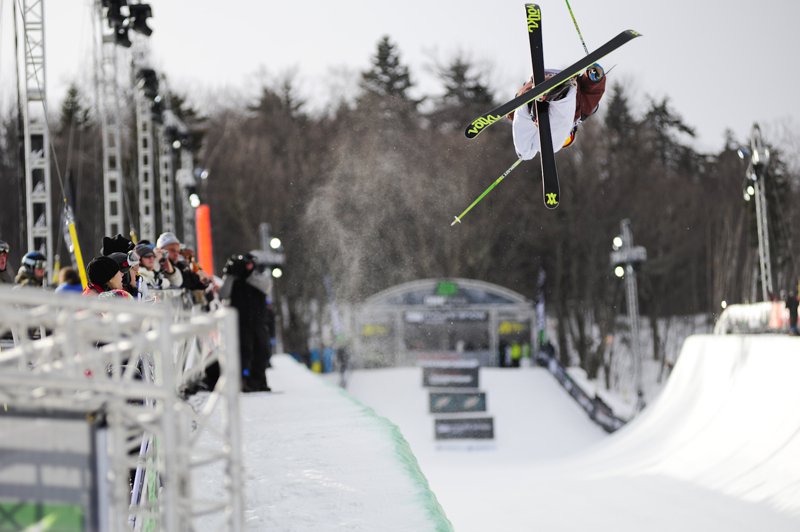 Tyler Peterson
Wood stood out of the three, starting strong with a right side twelve, albeit without a grab and which the judges understandably docked him for, but showed that he is here to compete with solid right and left side spins and a developing style evident on some of his hits. More to come from Wood in his already spirited young career.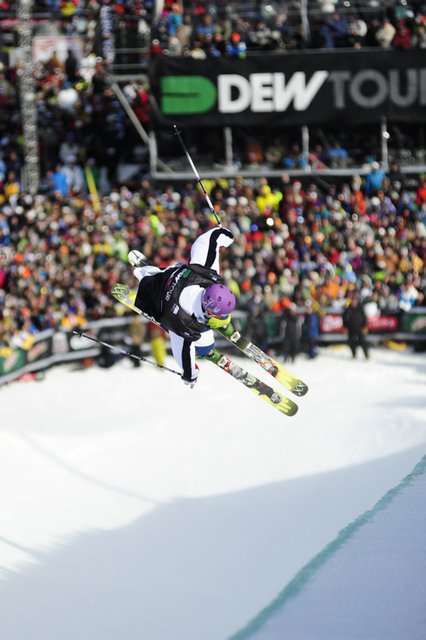 Walter Wood
Byron Wells came out first run showing that the name of his game is amplitude, boosting bigger and bigger and his run progressed with lofty 5's, 9's and stylish flatspins throughout, posting a first round score of 79.75.
Byron Wells, comin' in hot...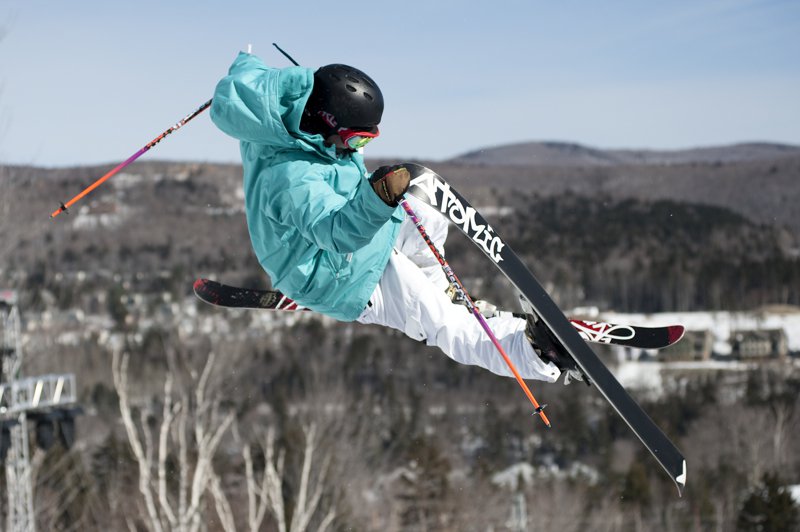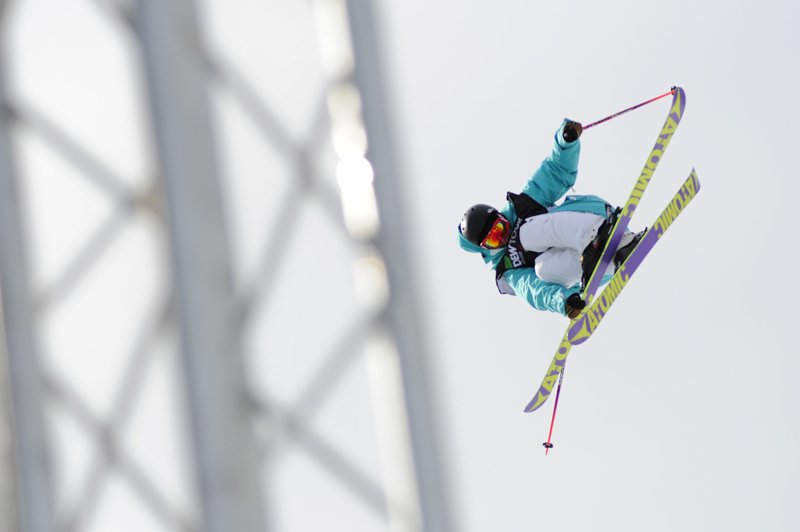 The first set of runs saw a number of athletes vying for position in the top, knowing that in a best of two run format there are two ways to approach your runs. You can either go for broke and post a solid first run score like Perkins, trying to take the pressure off for the second round, or put a run to your feet with some safety tricks to get in the ranks. Either decision puts undeniable pressure on the field with riders like Dumont and Jossi left to ski.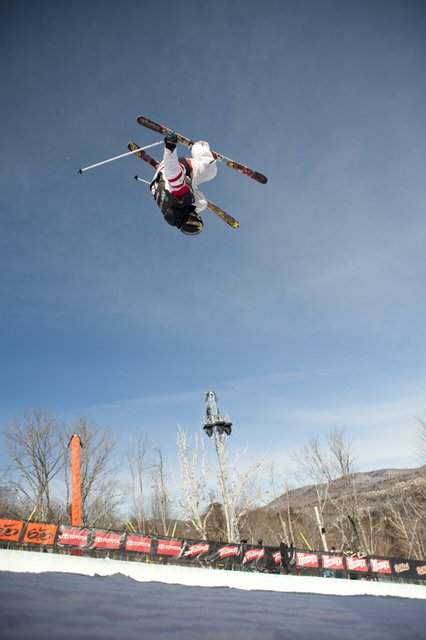 Mike Riddle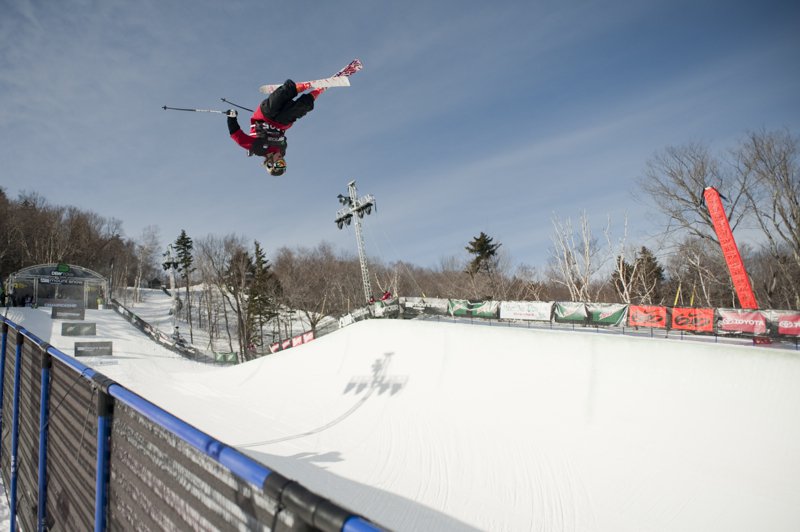 Matt Margetts
Team Canada: Mike Riddle, Matt Margetts and Justin Dorey, were the next three skiers to sink their teeth to the 18-foot pipe, which was not giving the athletes much trouble today from a spectator's point of view. Highlights from their runs included the always enjoyable alley-oop flat 3 bow and arrow grab from Riddle, the technical aspirations we've all come to expect from Margetts, and Dorey's solid run that was kicked off with a huge double that may have been one of the biggest airs of the day, eventually helping him round out the podium in third.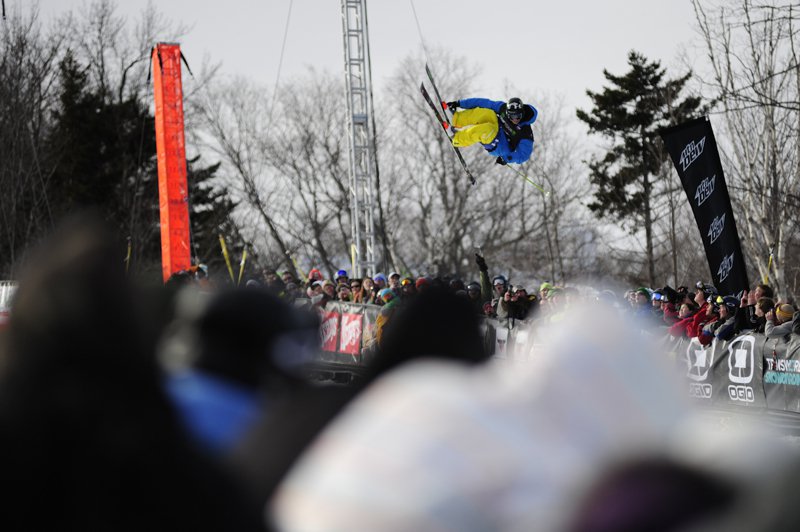 Justin Dorey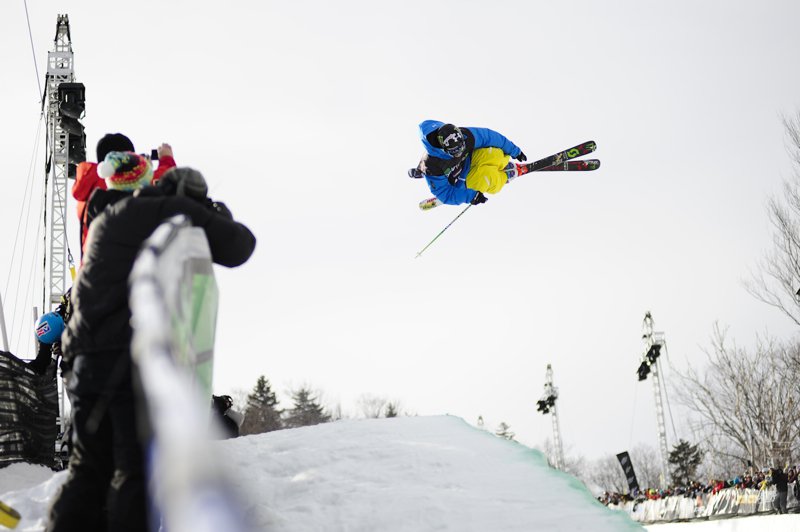 Moving into the top three qualified athletes Bertoni started things off with his usual show of consistency, maintaining amplitude throughout his run that consisted of a flair, to left 9, to right 9, to alley-oop flat 3 and capped off with a switch right 7. Posting a score of 85, he was certainly set to improve moving into the second round.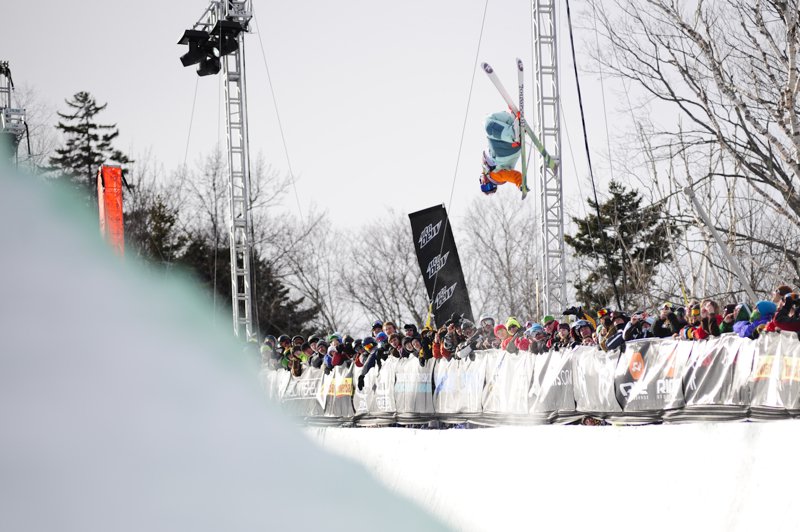 Xavier Bertoni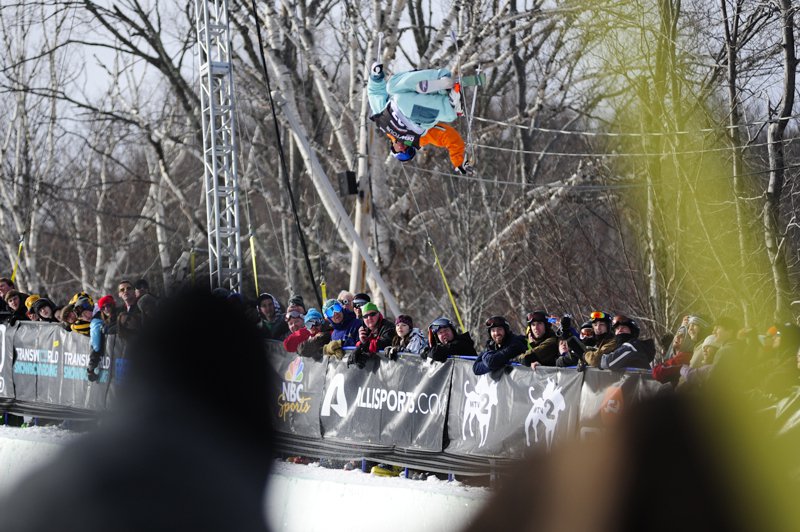 Dumont came out guns a blazing as usual with his signature amplitude, boosting a massive left 9 tail to right 9 lead mute into his mid-run double, which although lacking the height of his first hit, he still snuck around to his feet. He then finished his run off with an alley-oop 7 into switch left 7. Giving Perkins a run for his money Dumont posted a slightly trailing 91.25, which left some grumbling about the judging.
Simon Dumont
As Jossi dropped in as the last competitor, he smoothly slid through the pipe with his unquestionable skill, but wasn't able to hold the run together, falling on the final hit. With his second run yet to come, Wells had to come out strong to keep his grasp on the Dew Cup.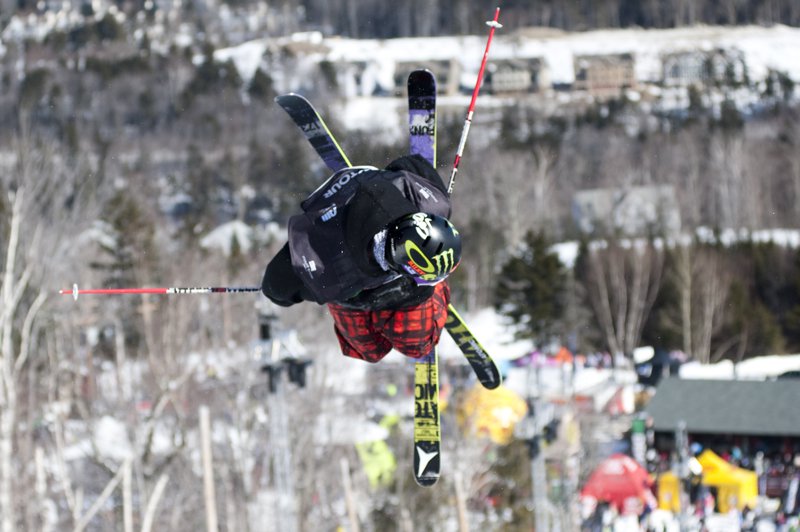 Jossi Wells
Moving into the second heat with Perkins followed by Dumont competitors had their sights set high pushing themselves to perform to perfection. Following Kempainnen, Perkins tried to better his first round score by adding size to his airs but wasn't able to topple it, posting a very respectable 91 while still sitting pretty on top of the leader board.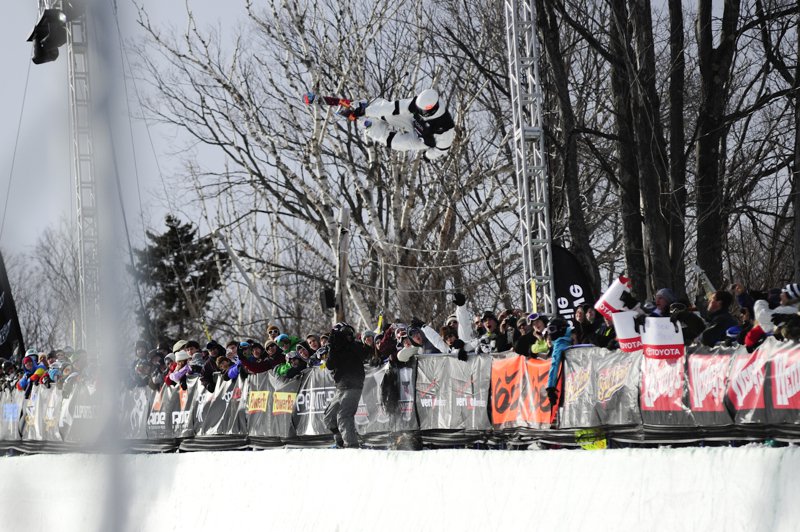 Tucker Perkins
While the rest of the field put down exceptional runs none were able to touch Perkins' first round score, until the fierce competitive spirit of Dumont came to a boiling point. With Bertoni holding onto his first round score and only Jossi left to outdo him, The Dumont put down a run consisting of even bigger airs than his first, starting with the picture perfect left side 9 we've all come to know and ooh and ahh at, followed by a right 9 into his mid-run double, which he was the only rider attempting today. He finished things off with an alley-oop left 7 into a switch left 7, all with style all and serious amplitude.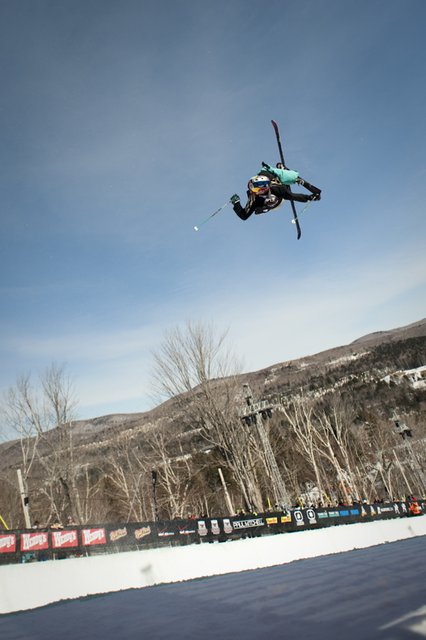 Simon Dumont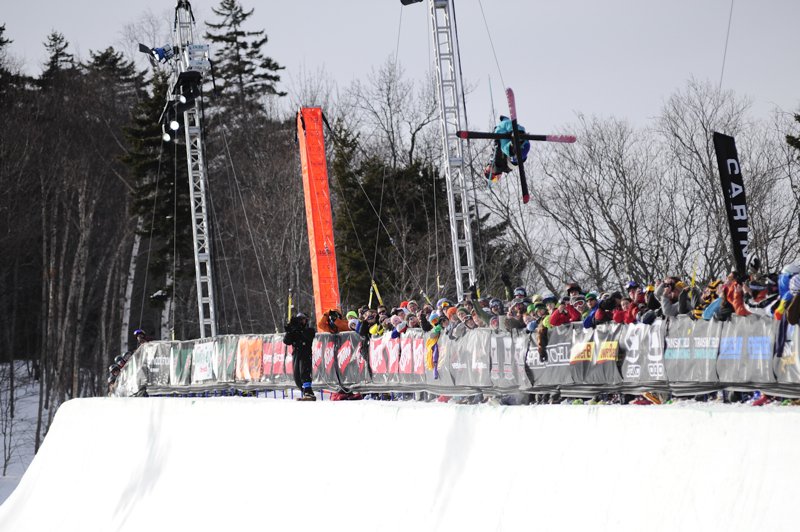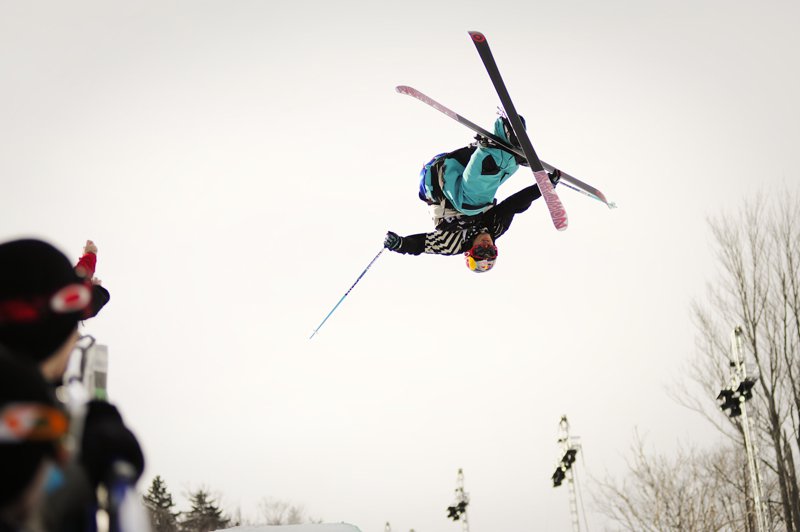 When the judges tallied the score the crowd erupted as Dumont posted an incredible 94.75, pushing Perkins into second and setting the bar high for Jossi.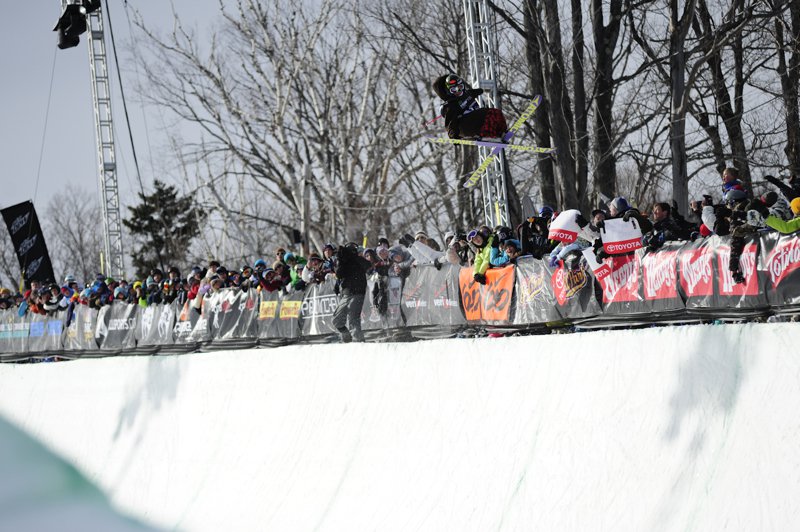 Jossi Wells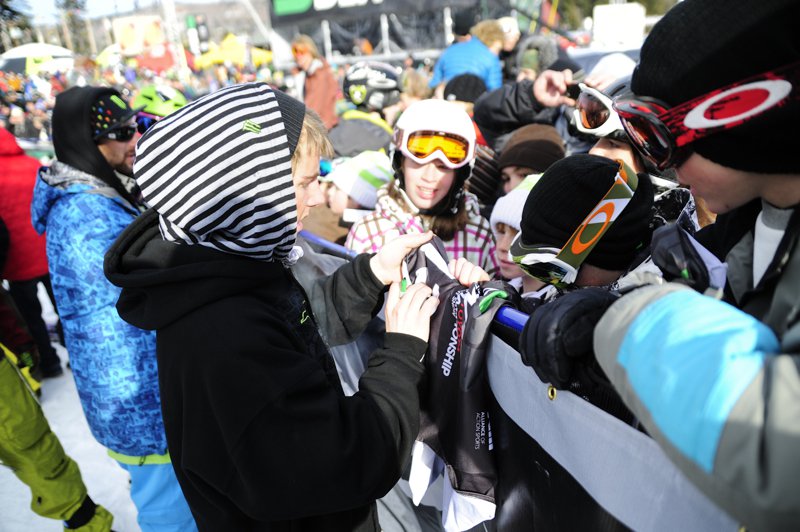 As Jossi dropped into the pipe he clearly knew that to get his hands on the Dew Cup he had to get 5th or better. And while he was fiercely debating whether or not to throw his mid-run double and go for both the win and the Cup, he decided instead to ski safe (which is still scary for others) and left it out, posting a final score of 84, which gave Dumont the win and slipped the Kiwi into 5th and in possession of the season-long prize, the Dew Cup, which will look real nice next to his $25,000 cheque. Dumont came in second only 5 points behind in the running with Xavier Bertoni in third.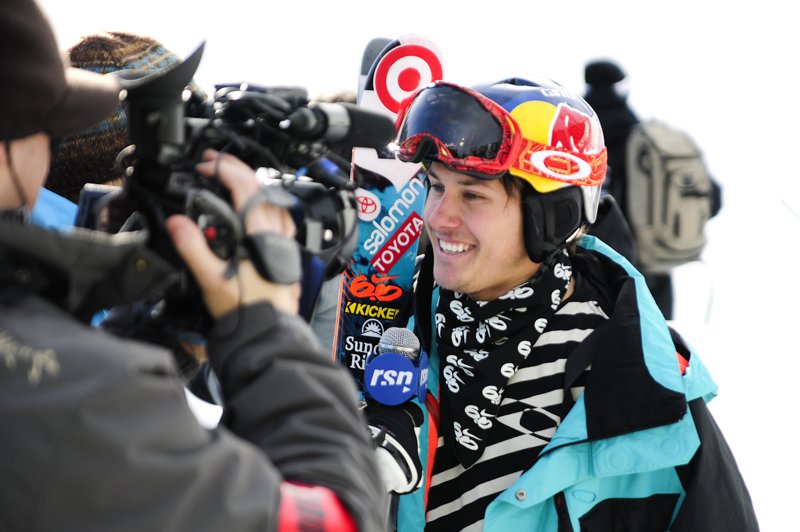 Today's pipe finals showed that a pipe in better conditions under sunny skies plus millions watching from home equals the best of the best in the stunt ditch being more than happy to throw down. As the sport gains more exposure, will we see acceptance and Olympic inclusion in 2014? Only time will tell. But for now, with all but a Big Air contest remaining tomorrow for the skiers you can expect to see them all out in full force tonight, celebrating at the Snow Barn following the Dew Cup awards ceremony. So if you're in the area, be sure to join in.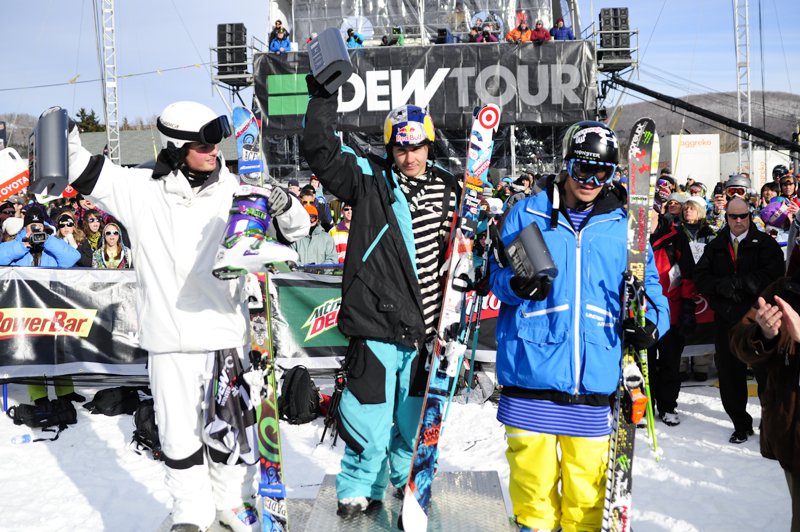 Results
1) Simon Dumont - 94.75
2) Tucker Perkins - 92.00
3) Justin Dorey - 90.00
4) Xavier Bertoni - 85.00
5) Jossi Wells - 84.00
6) Mike Riddle - 83.50
7) Byron Wells - 83.00
8) Walter Wood - 82.00
9) Banks Gilberti - 77.50
10) AJ Kemppainen - 75.00
11) Tyler Peterson - 74.00
12) Matt Margetts - 70.00
Jossi Wells wins the Dew Cup, with Simon Dumont in second and Xavier Bertoni in third.