Words & photos: Felix Rioux
Another day, another slopestyle circus. The weather gods continued to bless the Dew Tour proceedings in Breckenridge, Colorado today, as the top skiers from yesterday's qualifiers squared off against the pre-qualified ones in slopestyle prelims.
A Braveheart-style battle ensued as the 28 skiers fought to earn themselves one of the 10 coveted spots in tomorrow's finals, where they will be joined by Alexis Godbout and Bobby Brown, who are already pre-qualified for tomorrow following their performance on last year's Dew Tour.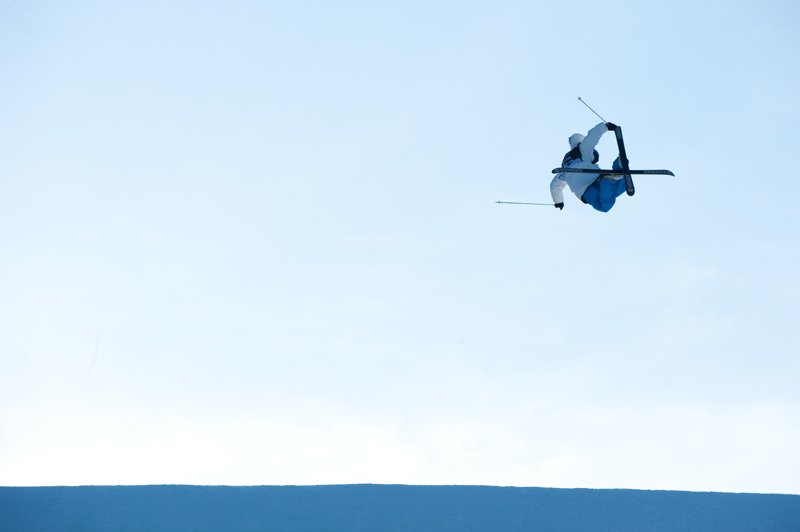 If you could only say one thing and one thing only about today's event, it's that doubles are now officially hotter than Lady Gaga. Many of the competitors who dominated the pre-season city big airs were effortlessly throwing a variety of dubs into their runs today, and as a result, somewhere in the world, Jon Olsson, one of the forefathers of double corks, is smiling.
And speaking of dominating city big airs, Switzerland's Elias Ambuhl showed that he's not just hot shit on scaffolding today, and threw himself a wild coming out party by besting all the big boys and placing first before last call. Ladies, gentlemen, and future podiums, meet Elias Ambuhl.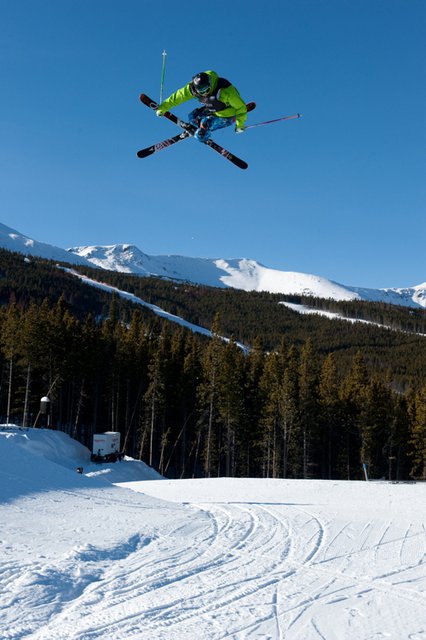 Elias Ambuhl
The man himself, and winner of the final stop of last year's Dew Tour, Tom Wallisch, was hot on his heels in second, displaying double upon double himself, complete with a flatspin 450 on to one of the bottom rails. NBD for T-Crack.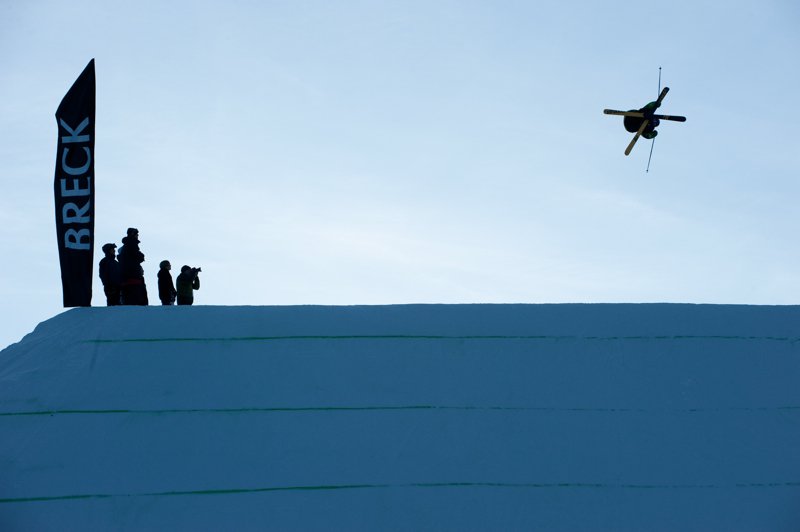 TJ Schiller
Another champ, X Games champ that is, TJ Schiller, rounded out the top three, highlighted by some squeaky clean right side spins, and you guessed it, two doubles in his run.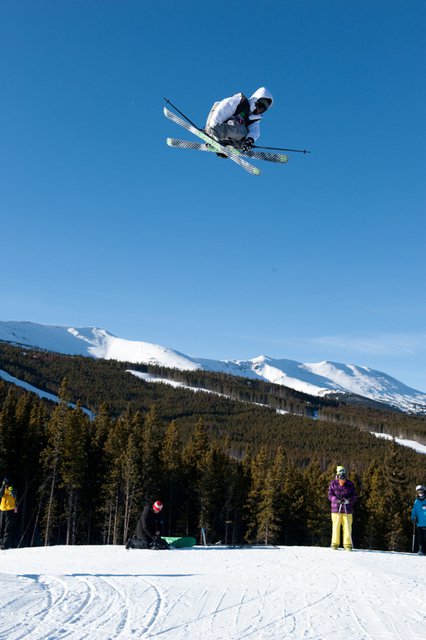 Phil Casabon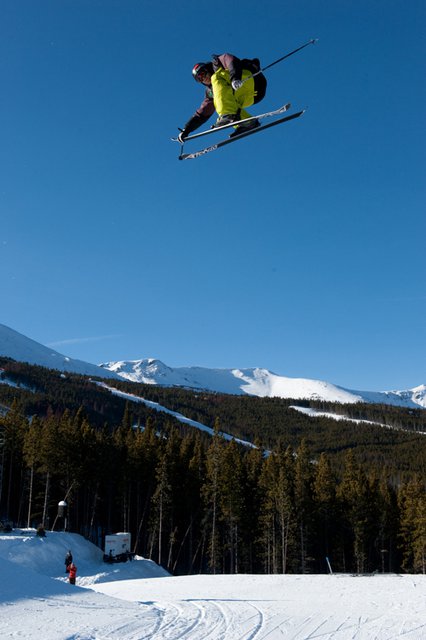 Andreas Håtveit
Not to be out done, Quebec's undisputed steeze master Phil Casabon placed fourth, while the Norwegian who would make vikings quiver in their furry boots, Andreas Håtveit, placed fifth.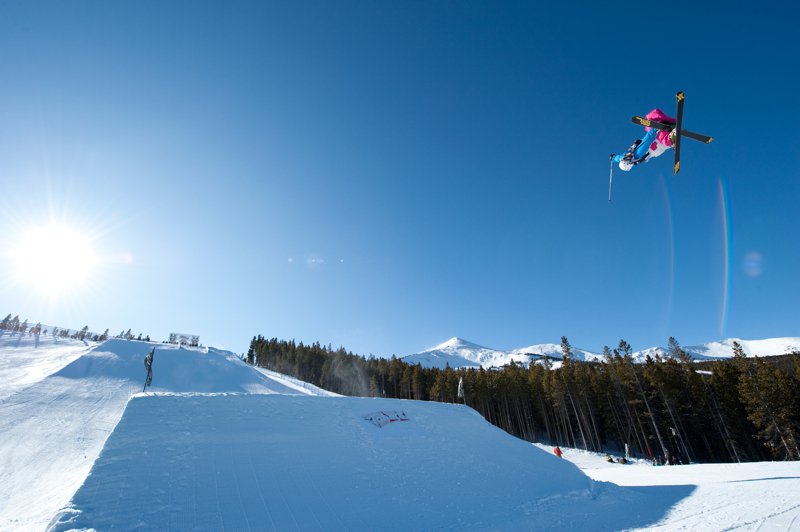 JF Houle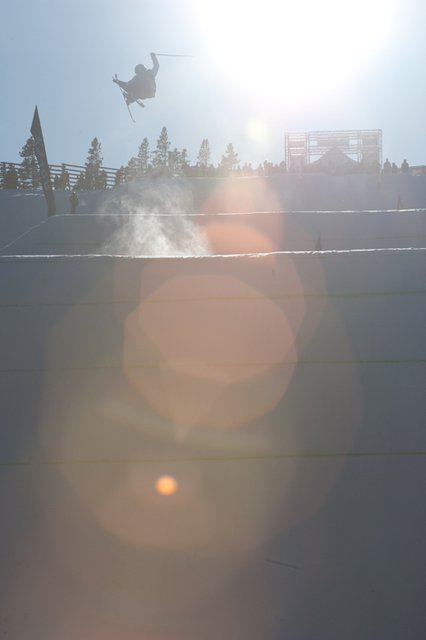 Charles Gagnier
The final five consisted of the up-and-coming and exceptionally talented Sean Jordan, the always dependable Quebecers JF Houle and Charles Gagnier, who showed that the nagging injuries they suffered last year are long out of sight in the rearview mirror, plus the incomparable Sammy Carlson, and again continuing to mark his mark, Oscar Harlaut, who edged out fellow Scando Anders Backe to bounce on the right side of the bubble.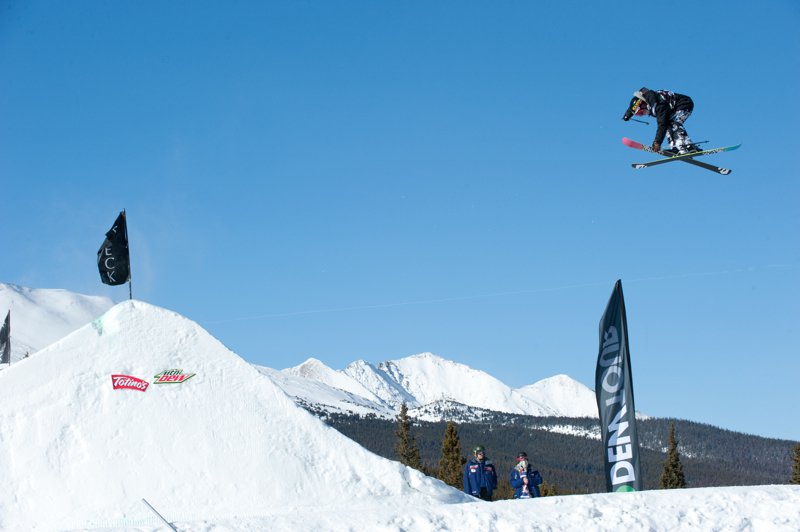 Sammy Carlson
Up next, the grand poobah of it all, Superpipe Finals, which are going down under the lights this evening from 5:30-6:30pm MST. Stay tuned to Newschoolers for a full report on the pipe contest that will set the tone for the 09/10 competition ski season, and then check it all out on the boob tube later tonight on the USA Network at 9pm PST/Midnight EST.
Results
1) Elias Ambuhl - 88.00
2) Tom Wallisch - 86.00
3) TJ Schiller - 83.83
4) Phil Casabon - 81.50
5) Andreas Håtveit - 81.33
6) Sean Jordan - 80.00
7) JF Houle - 79.50
8) Charles Gagnier - 75.33
9) Sammy Carlson - 75.17
10) Oscar Harlaut - 74.67
cut-off
11) Anders Backe - 73.83
12) Jossi Wells - 72.00
13) Banks Gilberti - 71.50
14) Ian Cosco - 68.33
15) Russ Henshaw - 66.67
16) Elvis Eidsvold Harsheim - 66.50
17) McRae Williams - 66.17
18) Alex Schlopy - 63.17
19) Colby West - 59.17
20) Matt Walker - 58.33
21) Simon Dumont - 52.83
22) Oscar Scherlin - 52.50
23) Benedikt Mayr - 51.50
24) Pekka Hyysalo - 50.00
25) Jacob Wester - 26.67
26) Mike Riddle - 10.67
27) AJ Kemppainen - 1.00
28) Tucker Perkins - DNS