Words & Photos by Ilanna Barkusky
On March 27-29th, top amateur athletes converged at beautiful Sun Peaks in British Columbia to duel it out for their shot at glory. Called the Dew Tour Amateur Series and ranked as an AFP Silver event, the event provided up-and-coming athletes a chance at an equal prize purse of $20,000 between men and women. Described as an 'amateur sized' course by event organizers, the layout was designed to allow riders to showcase their smoothest tricks. Featuring a mix of fun rails and jumps scored evenly, riders were ready to lay it down.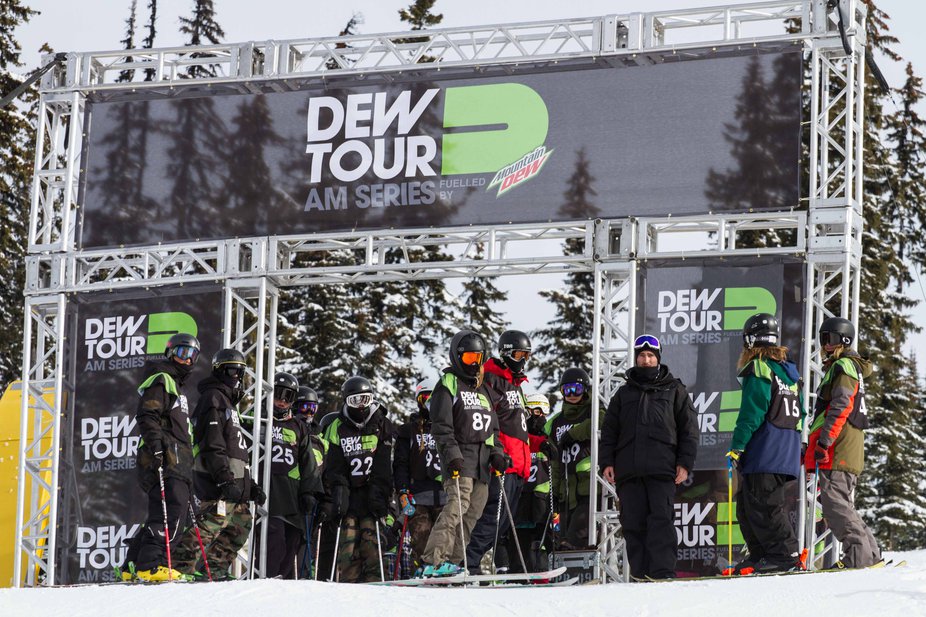 Annaliese Fitzgerald and the rest of the crew ready to drop into practice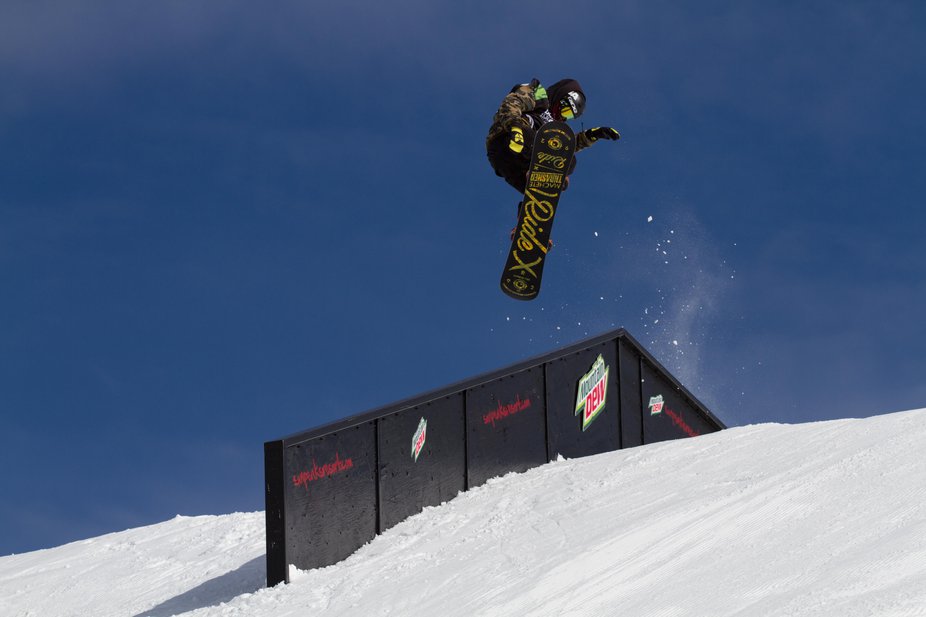 Shoutout to the snowboarders who were also sending it! Bonus points for the Wu Tang mitts.
Conditions were mainly cloudy for the duration of the day, but the sun did manage to peak out here and there! On Friday morning, skiers battled for the top 15 out of 47 spots for the men. These were the athletes who would go on to face the already prequalified top 10. All the girls were sent straight to finals!
Taking the top spot in qualifiers for the guys was Zack Opheim who put down an extremely clean and stylish run to earn a score of 31.9 out of 40. Zack's winning qualifier run: Top three rail features - switch 2 disaster to switch on the flat down, switch tail butter 270 on, back 4 onto the flat bar. Switch cork 5 japan, cork 9 blunt and switch cork 7 method on the jumps. Following closely behind was Kieran Nikula, with a score of 31.4 with a run that included a super stylish nose butter cork 9. Rounding out the top three was Dean Bercovitch with a 29.9.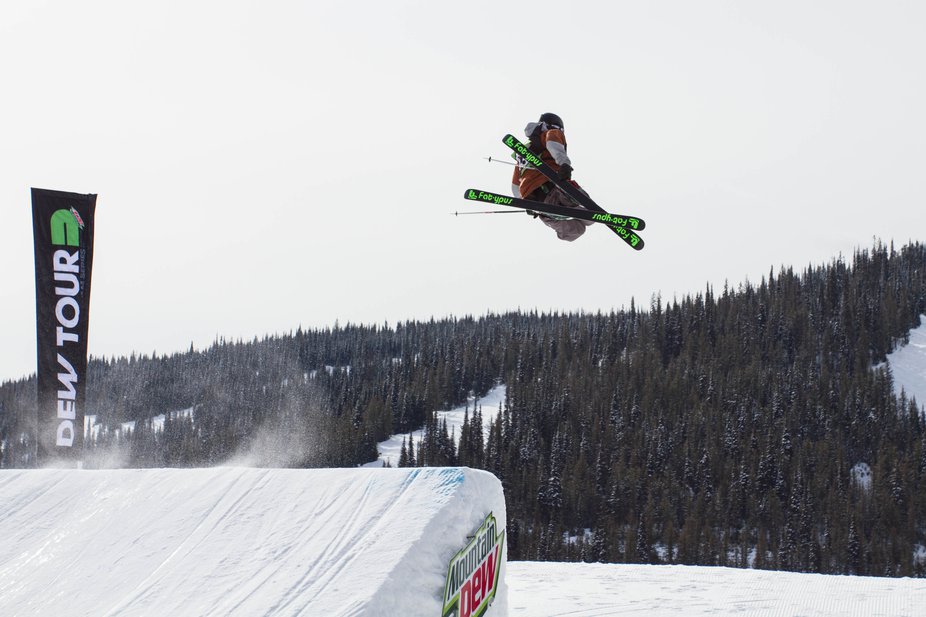 Alex Hayden-Luck, one of the riders moving on to finals!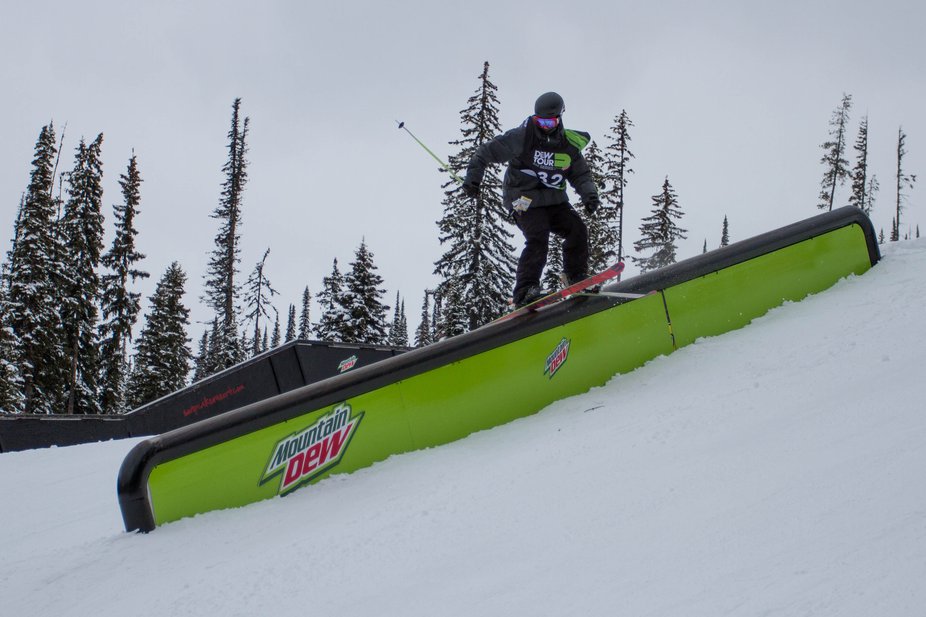 Zack doin' the dew!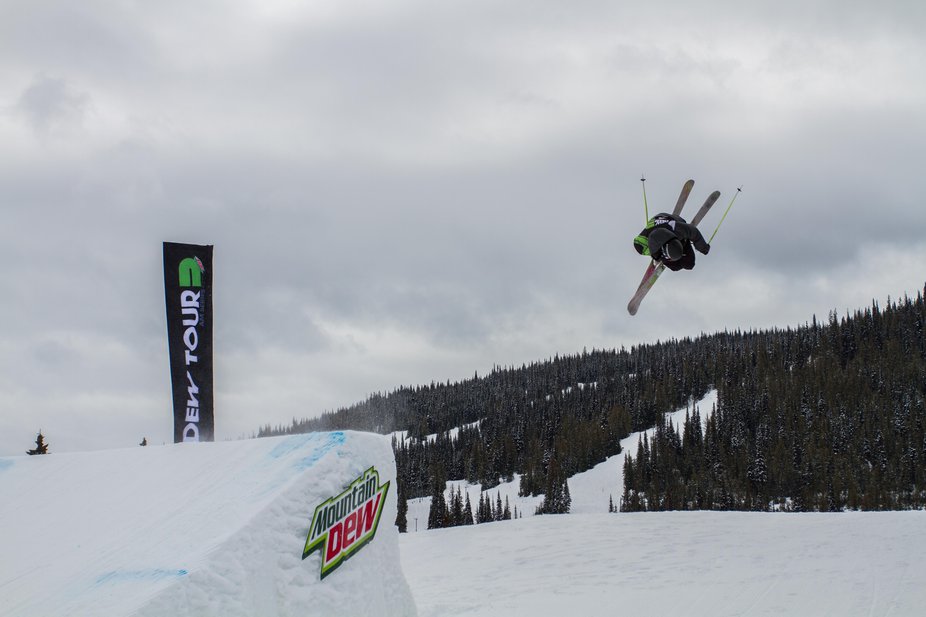 Zack mid switch cork 7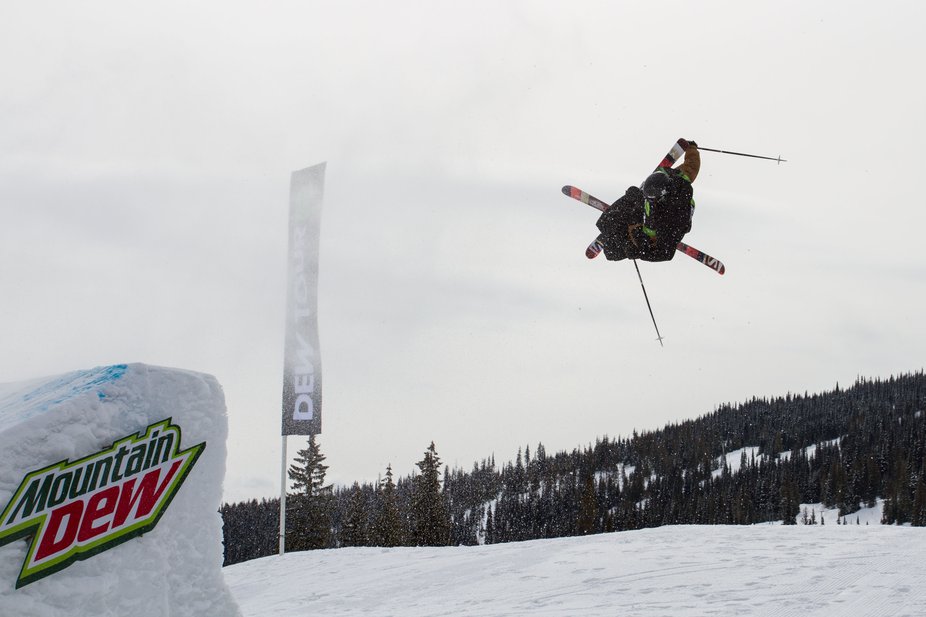 Kieran Nikula kicking up some snow with a nose butter cork 9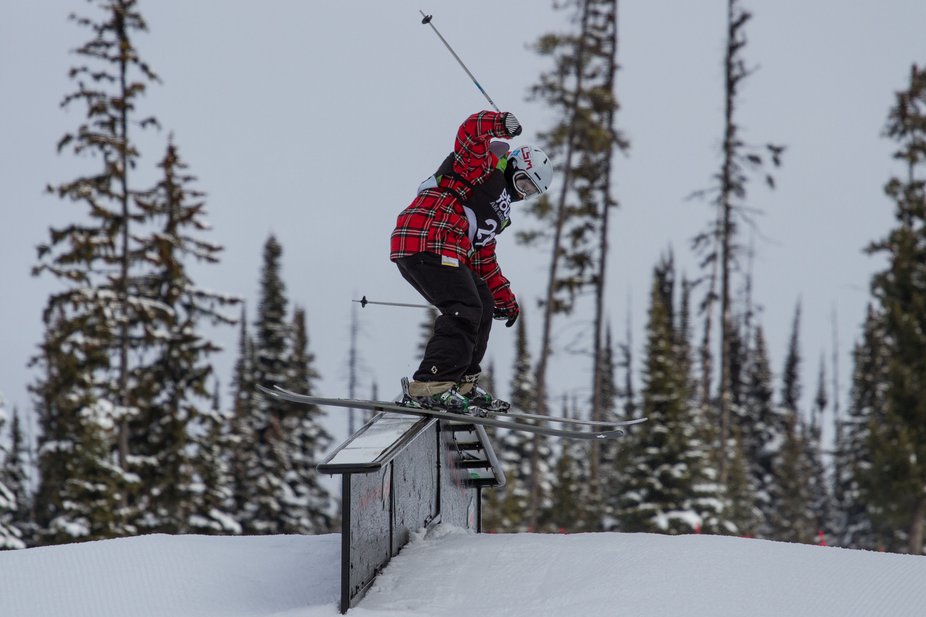 Dean Bercovitch on the rails
Moving onto finals:
Zack Opheim - 31.9
Kieran Nikula - 31.4
Dean Bercovitch - 29.9
Keaton Carlson - 29.3
Cameron Smith - 27.4
Austin Karker - 27.3
Bryce Barker - 25.7
Max Moffat - 25.3
Gabe Taube - 24.4
Max Heard - 23.9
Alex Hayden-Luck - 23.8
Patrick Monteith - 23.6
Danny Ogurian - 22.7
Justin Mallory - 22
Mitchell Clarke - 22
On Saturday morning, the skiers were ready to do battle on finals day. Up first were the girls featuring the best amateur riders from all across Canada! Inspired by incredibly progressive runs being thrown down by the womens snowboarding contingent, the girls gave it their all!
Grabbing third place was Sun Peaks local girl Emma Whitman with a great run that included a right 360, 720 and cork 900 on the jumps to get the crowd fired up! Second place went to Cassie Sharpe who put down a stylish run that included a 360 double grab and a 540 with a tweaked out safety.
However, the win belonged to Anouk Purnelle-Faniel who laid down a commanding run. Her rails included a blind 2 out the flat down, 270 on the down bar and a disaster to swich out on the flat down box. On the jumps she unleashed a switch 540, cork 7, and an unnatural 360. Anouk walked away with $2500 and a VIP trip to the Dew Tour next season!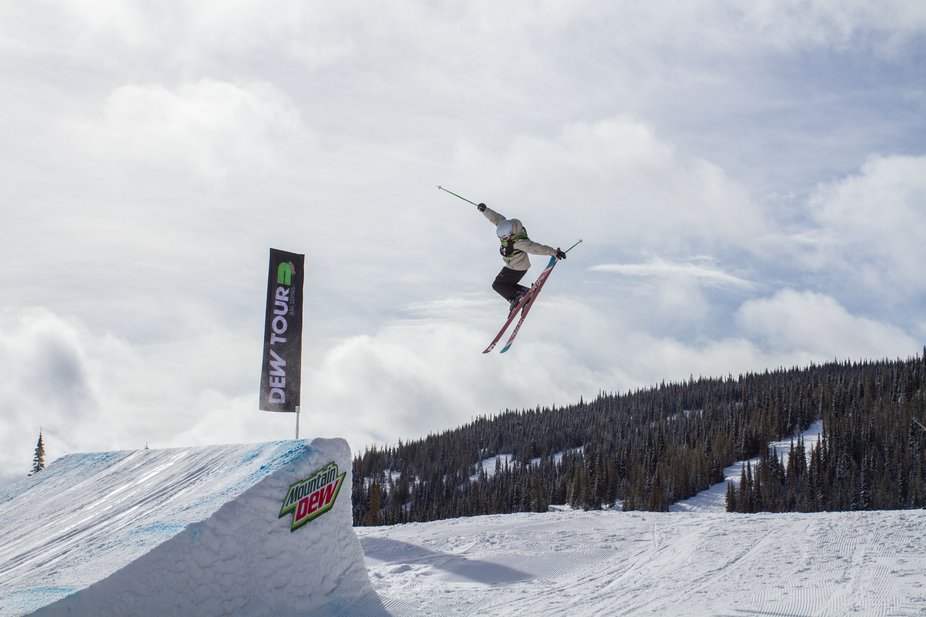 Rachael Anderson
Zoe Blewett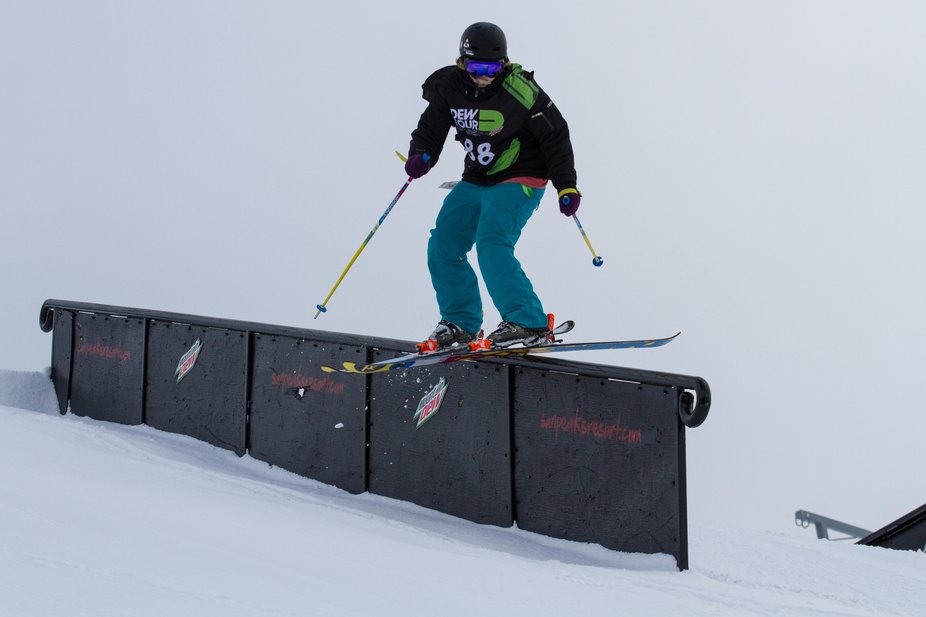 Cassie Sharpe on the top rail section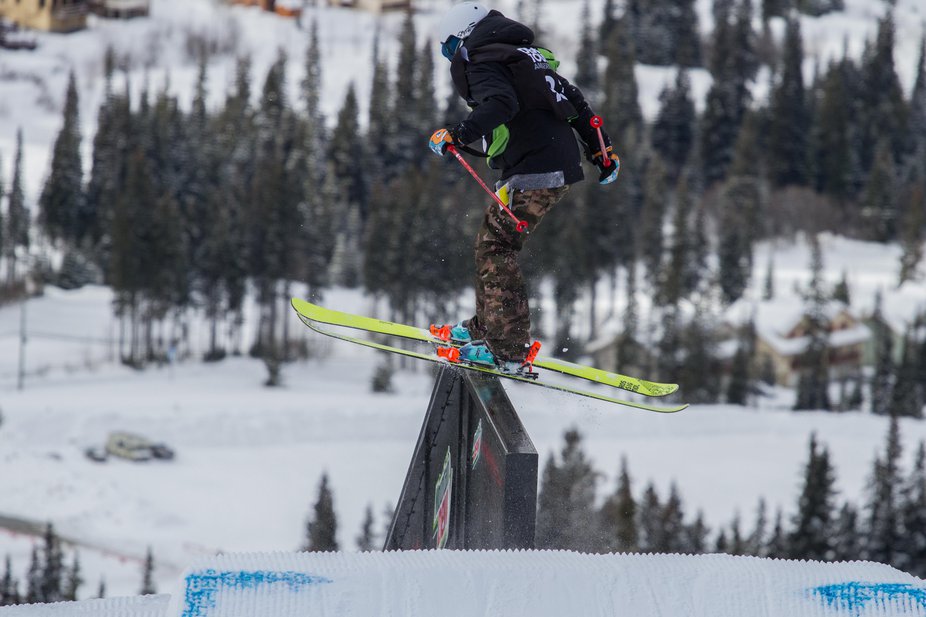 Anouk Purnelle-Faniel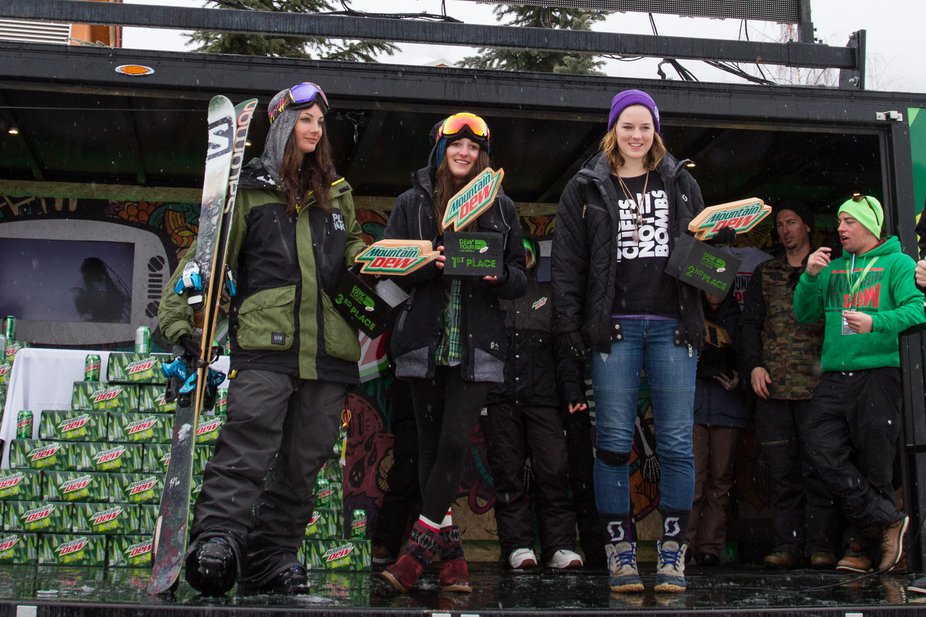 Congrats to these lovely ladies!
Full Results:
Anouk Purnelle-Faniel - 24.6
Cassie Sharpe - 20.9
Emma Whitman - 19.1
Emma Stevens - 18
Annaliese Fitzgerald - 15.6
Rachael Karker - 14.1
Kira Byers - 9.3
Zoe Blewett - 8.6
Rachael Anderson - 8.5
On the guys side, those who moved on from qualifiers went head-to-head with the already pre-qualified athletes. There were glimpses of the sun, but by the time second run rolled around, the snow had started to fall. However, that didn't stop anyone from throwing down and wowing the sizeable crowd that awaited competitors at the bottom of the course!
Walking away with third place was Austin Karker who had some of the most stomped landings of the entire day. His run consisted of a 450 onto the flat down, switch lip 270 onto the mountain dew rail, switch lip front 2 and a switch cork 5 method, flat 9 safety and a switch cork 10 lead safety on the jumps. Second place went to Superunknown semi-finalist Mark Hendrickson with a run that was flawlessly executed. Switch 270 on back 270 off, right 270 on front 270 out, switch on 450 out, right side 900, switch right side 720 and a switch left 1080 was enough to walk away with the second place spot.
Absolutely dominating the course, winning the event and walking away $2500 richer was Max Moffatt. The winning run of the day consisted of a switch disaster 270 pretzel 270 out, a switch 450 on, 270 on 270 off of the third rail, and a un natural cork 720 blunt, switch double cork 9 safety and double cork 1080 safety on the jumps.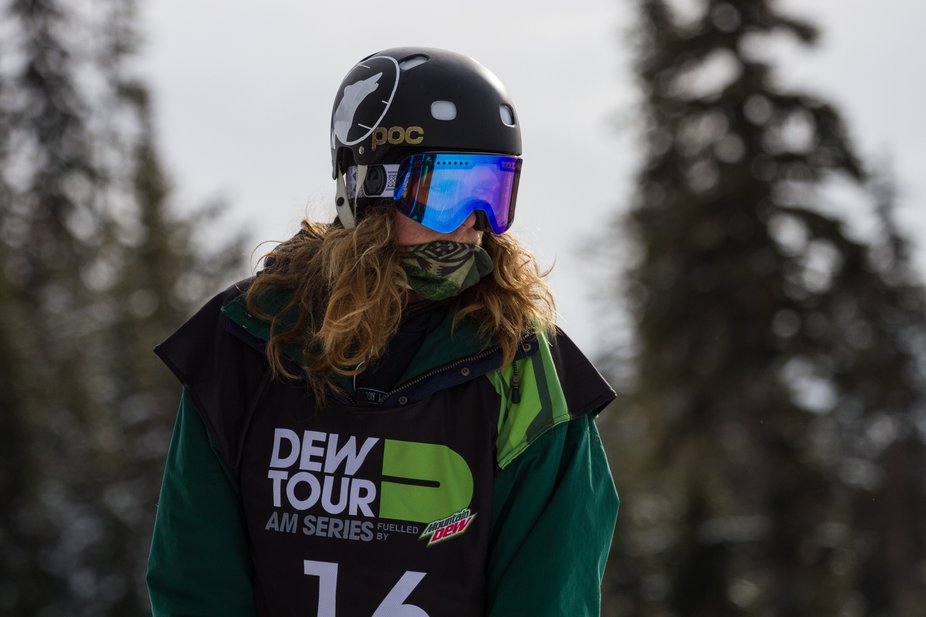 Keaton Carlson ready to drop into finals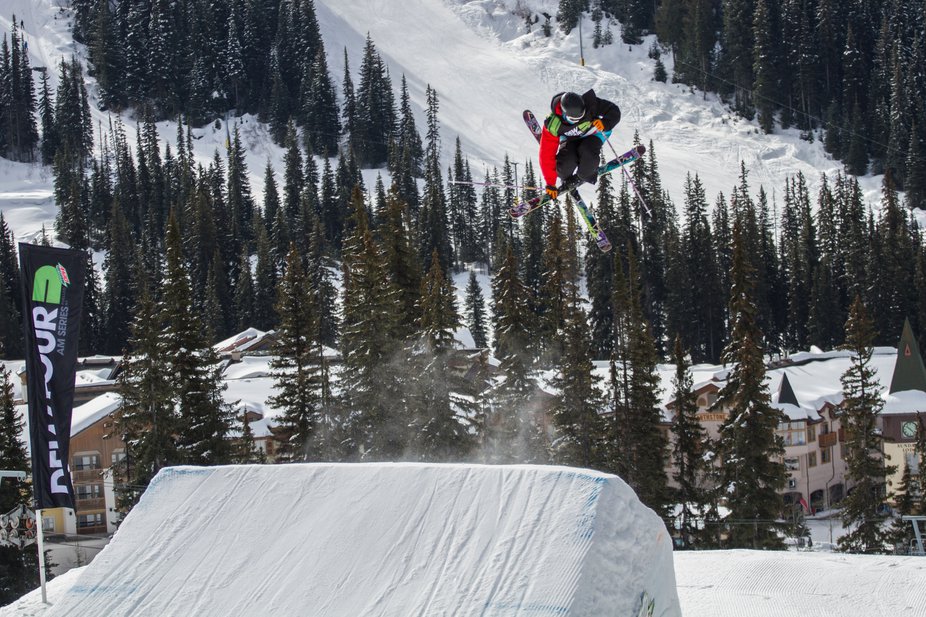 Max Heard over top of the Sun Peaks village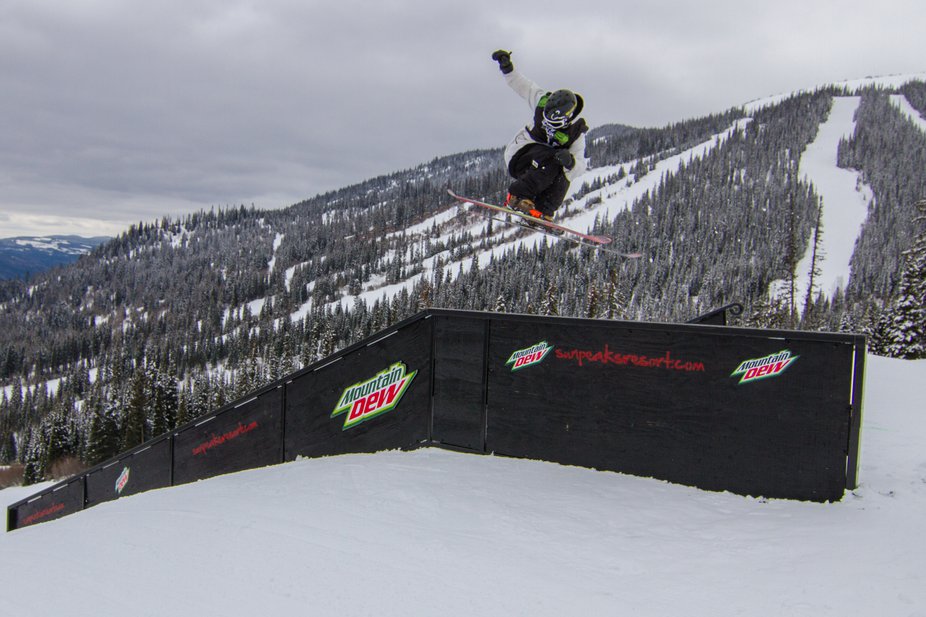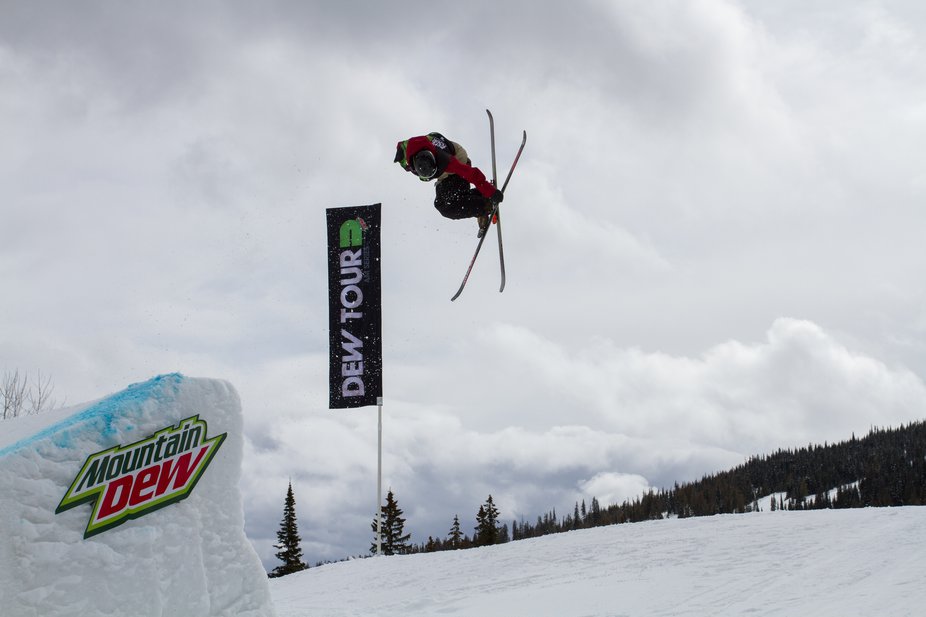 Austin Karker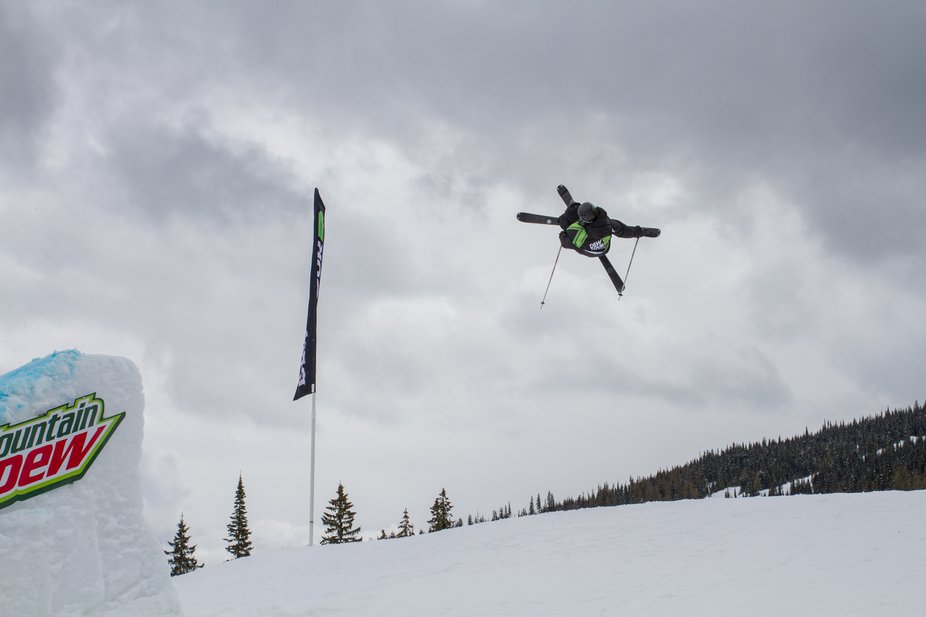 Mark Hendrickson
Max Moffatt destroying the down bar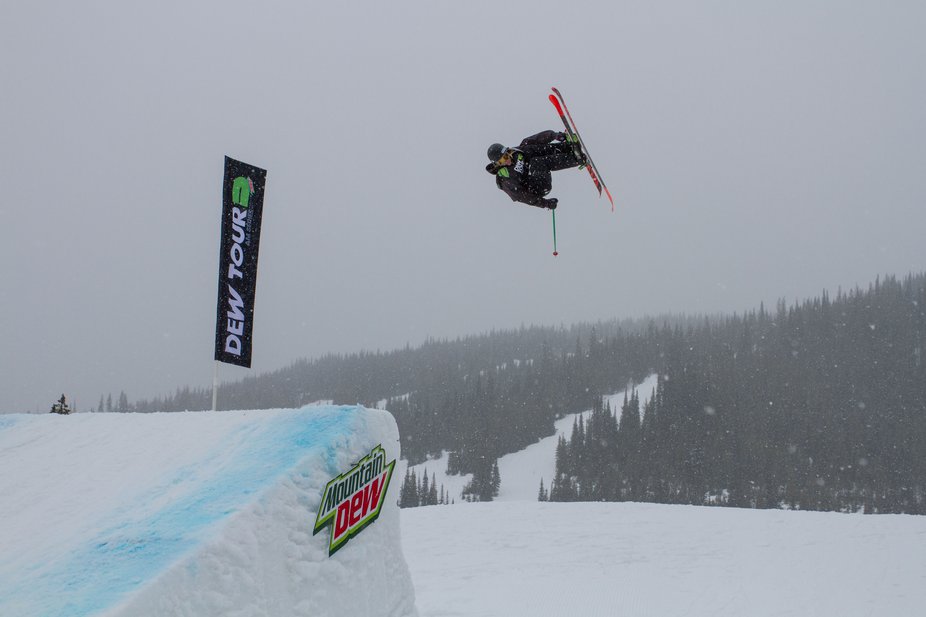 Max casually throwing a double cork 10...what blizzard?
Full Results:
Max Moffatt - 35.4
Mark Hendrickson - 28.9
Austin Karker - 28.5
Matt Crawford - 27.4
Matthew Wilcox - 27.2
Max Heard - 27
Bryce Barker - 27
Dean Bercovitch - 26.9
Patrick Monteith -26.6
Cameron Smith -25.9
Ben Maxwell -25.5
Brendan McKay - 25
Zack Opheim -24.3
Keaton Carlson - 24.2
Justin Mallory - 23.9
Mitchell Clarke - 22.1
Kieran Nikula - 21.9
Alex Hayden-Luck - 20.6
Blake Cameron - 19.7
Danny Ogurian - 19.2
Aaron McKay - 18.6
Gabe Taube - 9.6
Congratulations to all the riders and event organizers for putting on a fantastic couple of days. With an epic concert by the Sheepdogs, good vibes and great organization, many athletes spoke extremely highly of how well they were treated and the event in general. I know all of us hope there are many more events like this to come!