Three of our team members placed in the Dew Tour this past weekend. Hometown hero, Devin Logan, placed 2nd in superpipe and 2nd in slopestyle. Nick Goepper placed 3rd in slopestyle.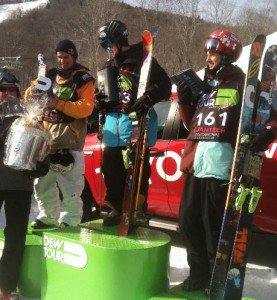 Snowboarder Justin Morgan got 3rd in slopestyle.
I would like to congratulate the three of them on doing such a jazzy job and wish them luck on their next comp, the X-Games.
 
MO JAZZ