Dew Tour has just announced the full list of riders to compete this weekend in Breck. It's not easy to pick a rider list from the wealth of talent in skiing these days. Qe know because we were on the athlete and team selection panel for the event. We certainly didn't get things all our own way but it has to be said, it's a pretty stacked list. We couldn't be more stoked to see Vini Ca$h competing in a slopestyle event again and ABM, Henrik and Jossi's runs are sure to be some of the highlights on the mens side of things. The Streetstyle list features ten of the best in the game and it'll be sick to see what another year has done for child prodigy Kelly Sildaru, who hopes to maintain her superiority and repeat her win from last year. Tess Ledeux and Giulia Tanno will be among the ones to watch as potential challengers.
Here at NS however, we're most excited to see the team event go down. Each brand has chosen a team captain, a jump rider and a jib rider to compete on Saturday. On the list below, each team is displayed in that order (e.g. for Faction, Captain = Delorme, Jumps = A Hall, Jibs = McChesney). It's going to be awesome to see the likes of Quinn Wolferman get his chance on the big stage.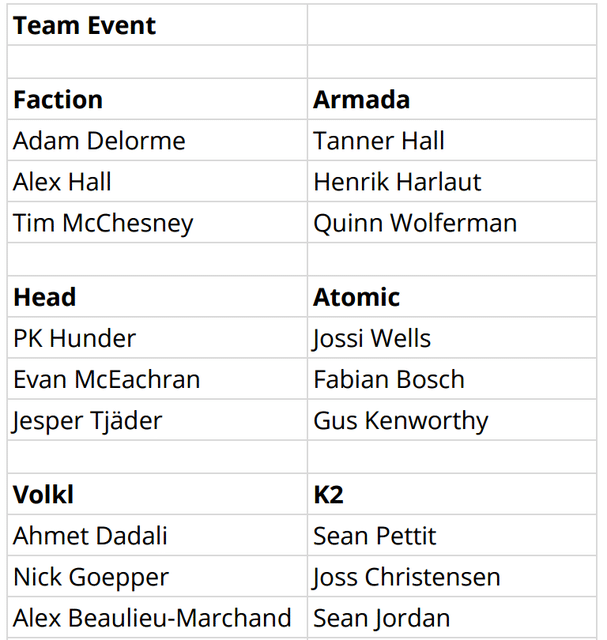 Oh and the majority of the event will live streamed right here on Newschoolers. Check the schedule on Dewtour.com and make sure you tune in. It's shaping up to be a banger.