Cover photo: Jamie Walter - Nick Goepper on his way to qualifying first
Slopestyle qualifiers at Dew finished up a couple of hours ago in some predictably Dew Tour weather conditions. Riders were skipping features at the beginning to maintain speed, and there was a big delay when Ryan Mcelmon took a heavy crash, hopefully he is ok. The snow cleared to a degree part way through the event but wind was still an issue. We've said this about FIS events before so it's only fair to do the same here: comps need to have some kind of weather window. Nonetheless, the guys got to work and, almost to a man, put runs down despite the shitty weather.
If anything, the bad weather favoured the veterans with the vast majority of the 'big names' making the cut, much as they did in pipe. They were perhaps aided by marginally improved conditions as the running order progressed but only Cody Laplante really managed to upset business and announce himself as someone to watch out for in the coming weeks. His run: switch right 270 to forward, back 3 swap to switch, switch right dub 9 japan, left double bio 10 safety, front 2, switch left 270 to switch, switch left double 9 japan, right double 10 tail. Henrik killed it with a left rodeo lip 450 safety to backslide on the first rail but his rightside jump tricks were a right nine and a switch right nine. In better conditions you know his run is going to step up and he's looking a good bet to repeat last year's win.
Ultimately, Nick Goepper powered through into first place with a textbook slope run: switch right 2 pretz 2, switch left two pretz 2, switch left double 10 safety, switch right double 9 japan, left 270 on, right 270 on, right dub ten tail, left dub ten mute. In all, 7 Americans made the top 12. Only 4 can go to Pyongchang so it'll be interesting to see how that picture develops in the finals on Saturday and in the following qualifying events. The weather forced the cancelation of the women's qualifying for today as the wind got even heavier.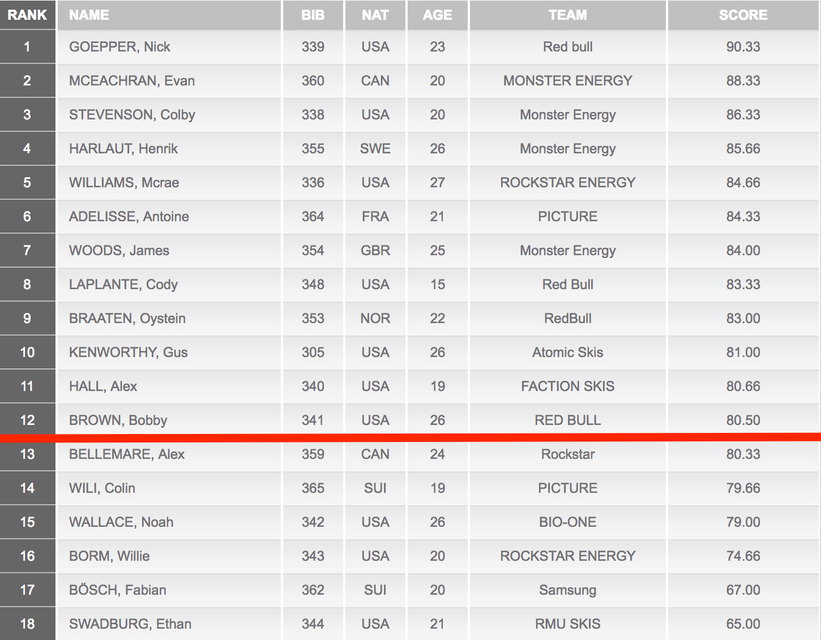 The one plus side of the conditions? Incredible photos from Jamie Walter... like this one of Woodsy: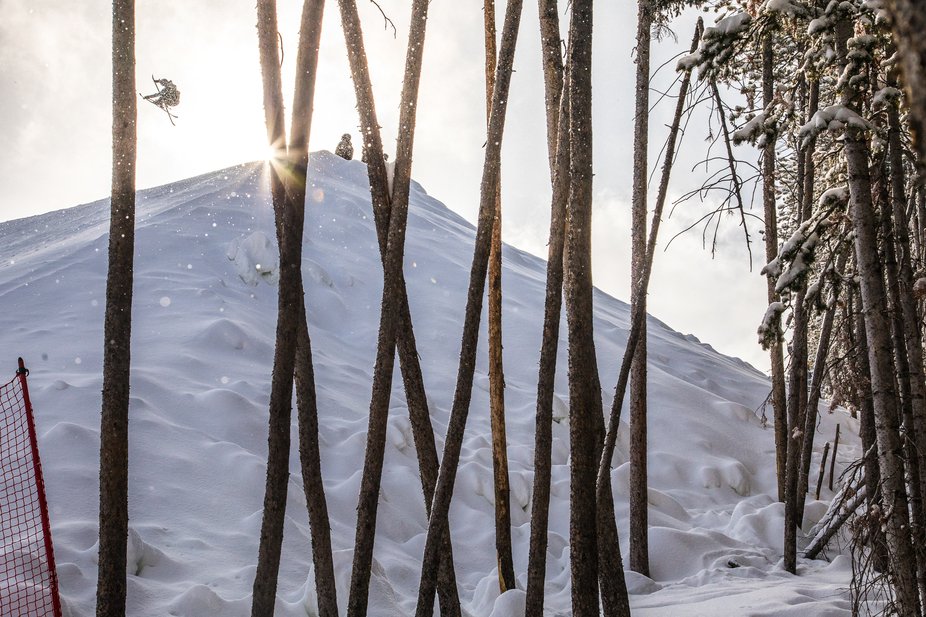 _
Halfpipe
Yesterday saw halfpipe go down in more favourable conditions, but flat light was an issue. There weren't really any great surprises in who made it to the finals but prospective US team athletes, who are in the vast majority here at Breck thanks to this being an Olympic Qualifier, swept the top 6 qualifying spots. David Wise came out strong with two of the highest scoring runs of the day, notably a 93.33, which ended him up in the top position going into Friday's final. He kicked things off with a massive switch right 7 that we know from Copper can become a switch right dub when required. Wise is looking reinvigorated in the lead up to the Olympics. The only established name not to make the cut was Simon D'Artois who scored a respectable 80.00, nearly fifteen points above the place below him. It was a case of 13 doesn't go in to 12 spots for him.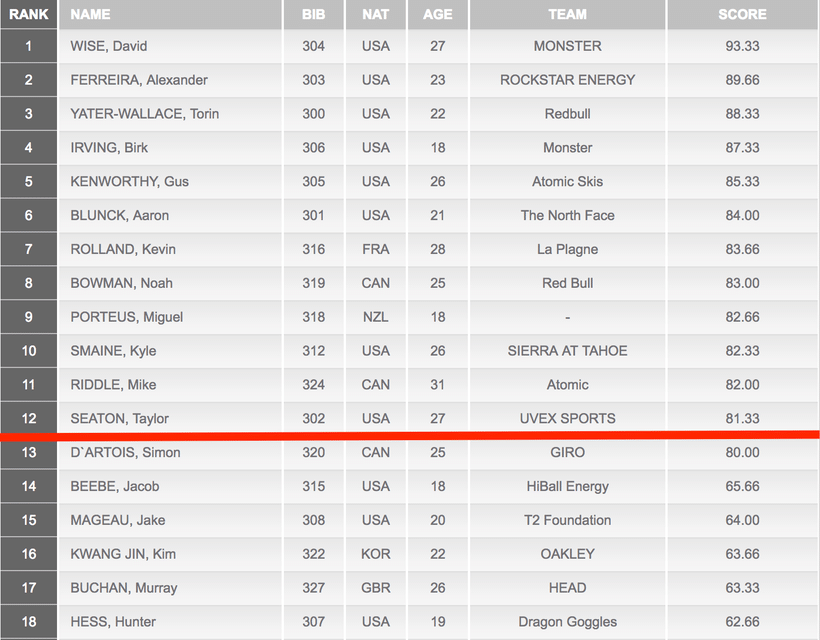 In other news, Gus Kenworthy makes it look way too easy...
https://www.facebook.com/guskenworthy/videos/1840943505946723/
_
One the women's side, Cassie Sharpe and Marie Martinod deservedly took the top two spots, but again, US athletes took 5 of the remaining 6 finals spots. Cassie was heavily rewarded for mixing up the grabs but also had both ways 9s in her run keeping things technical too.