The men's finals just wrapped up at Dew Tour 2014 in Breckenridge, Colorado - a halfpipe competition that will go down as one of the heaviest of all time.
Things got rolling quickly in round 1, as Alex Ferreira set the bar high with a 90.25. Simon Dumont, the wily veteran and Last Chance Qualifier showed that age is just a number by boosting high out of the 22-foot pipe. His run was good enough for an 84, and fourth place after the first round. And while it looked like Dumont's return might be the story of the evening, Torin Yater-Wallace and David Wise showed otherwise. Wallace, who's run was good enough to be called "best of all time" by Newschoolers' own Doug Bishop, came through with a 92.25. If there was any doubt he's next in pipe skiing, he laid it to rest right there. Meanwhile Wise, not to be outdone by his junior, threw down a 94.75. The court of public opinion wasn't as convinced by Wise's run, but he walked away from Round 1 sitting in top spot.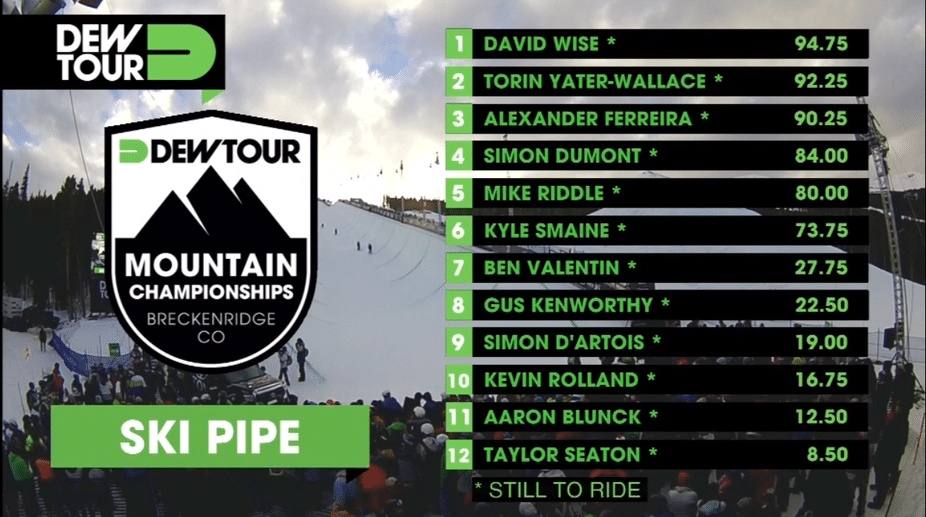 The leaderboard after Round 1
Round 2 began with a little slower, and brought the competitors back down to earth after the intensity of round 1. Ferreira and Dumont both scored lower than their first runs, and Taylor Seaton crashed which helped to slow the furious pace of the competition. After Benoit Valentin and Mike Riddle fell, Simon D'artois (repping the TMC freeriderz sticker, it's worth mentioning) looked to get things back on track with a huge run, but was not rewarded by the judges. The competition was set to come down to Torin and David as Torin dialed in any issues he may have had in Round 1, coming through with a 95.25 on his second run.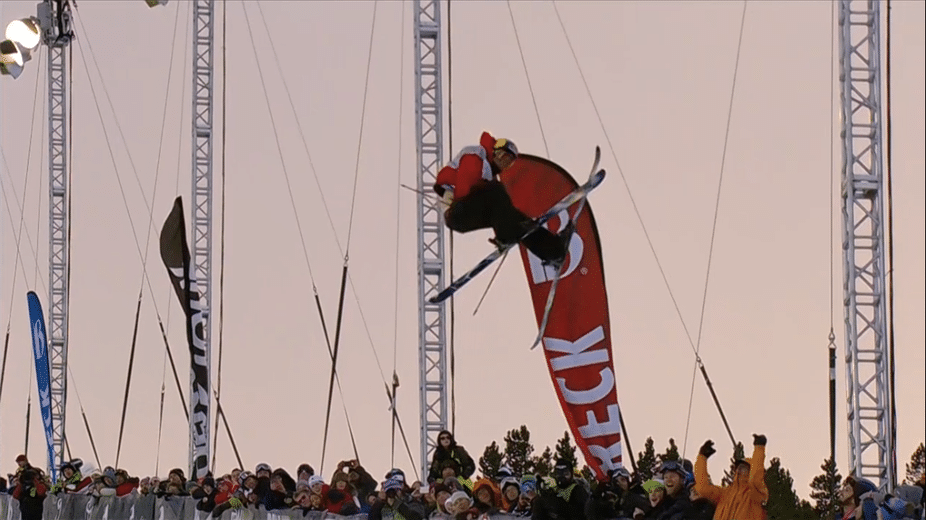 Torin Yater-Wallace mid-dub on his final hit
After Kevin Rolland grabbed the third spot with a 91.75, Wise dropped in for his second run. Perhaps feeling the pressure from the young gun, Wise got a little sketchy off of a switch 10 and fell mid-run. His 94.75 was good enough for second though as Gus Kenworthy came up just shy of third place at 91.00. When it was all said and done, Torin Yater-Wallace found himself on top of the podium once again. The future is bright for him.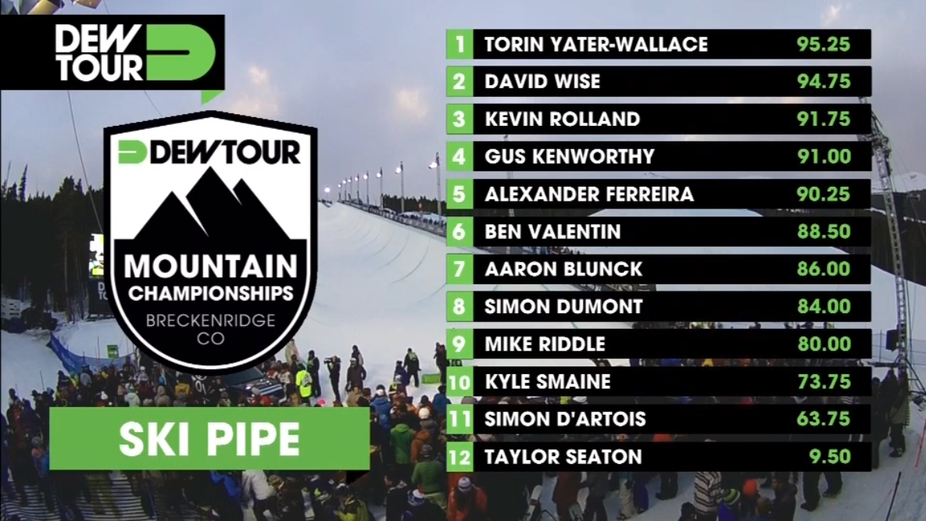 The final standings