Words by Mike Rogge
Photos by Dan Brown (http://www.kapitolphotography.com)
Good morning from the second stop of the Winter Dew Tour. The women's skiing halfpipe exhibition went down under blue skies and sunshine this morning. The field of 5 featured pipe specialist Sarah Burke, winner of the Breckenridge stop, and Jen Hudak, second place finisher at Breck.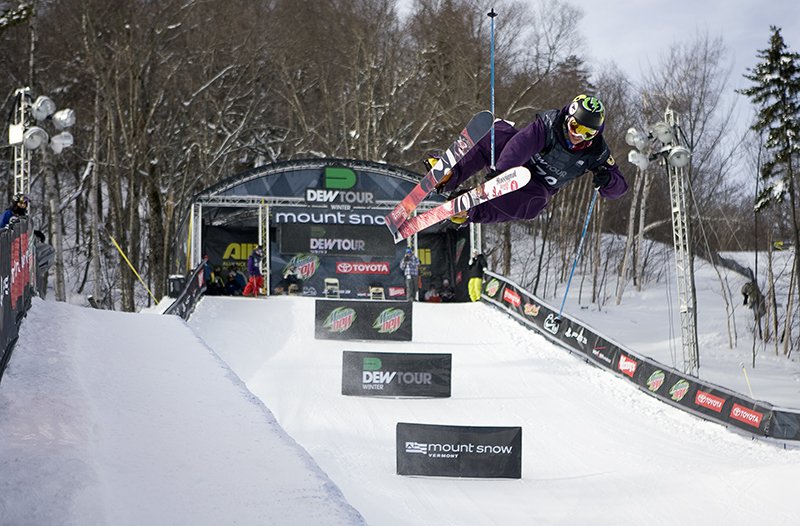 Rosalind Groenewoud
The ladies threw down some impressive trickery with Ms. Hudak taking home her first place finish of the year and the overall lead in the Dew Cup standings, with Grete Eliassen in second and Sarah Burke rounding out the podium in third. Hudak's lofty 540's were a thing of beauty along with Sarah Burke's large and in charge 900's.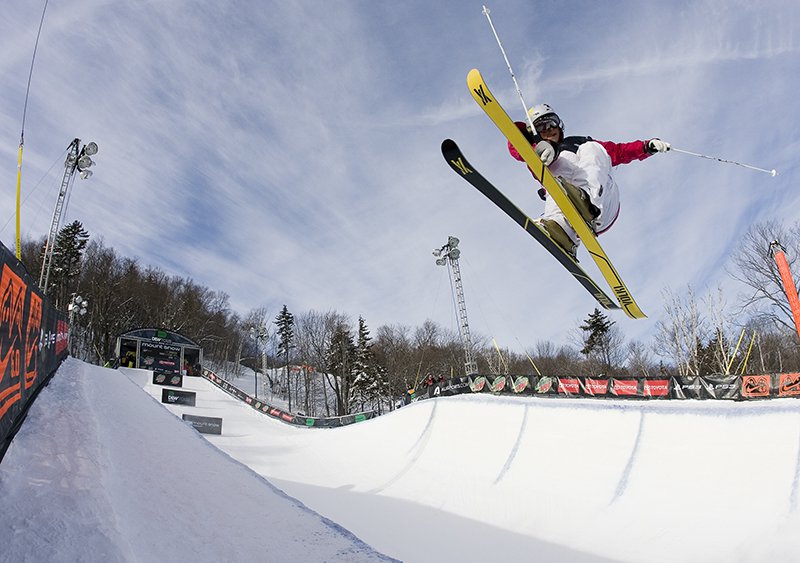 Jen Hudak
Following the pipe slaying and after a short break, skiers once again descended upon the perfectly manicured slopestyle course only this time it was the ladies battling it out in the women's slopestyle exhibition. The ladies were given two runs to throw down their best tricks. Leading the pack was Canadian Kaya Turski.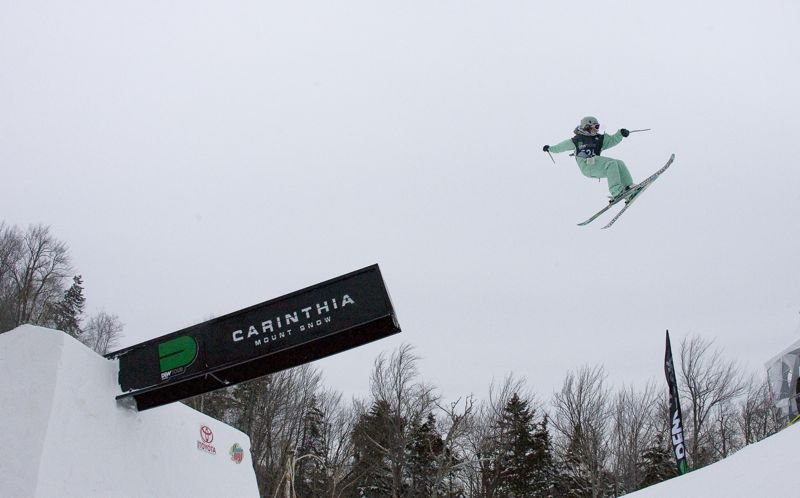 Kaya Turski
Ms. Turski threw down technical rail tricks such as 270's on and off and an impressive front side swap on the trap. Equally impressive were Kaya's tricks on the last two jumps; a smooth 540 to a cab 720 executed more cleanly than has ever been seen in a women's contest. Kim Lamarre killed the rails with a backside switch up on the trapazoid followed up by lofty 180 to zero spin reminiscent of former slope dominator Pep Fujas.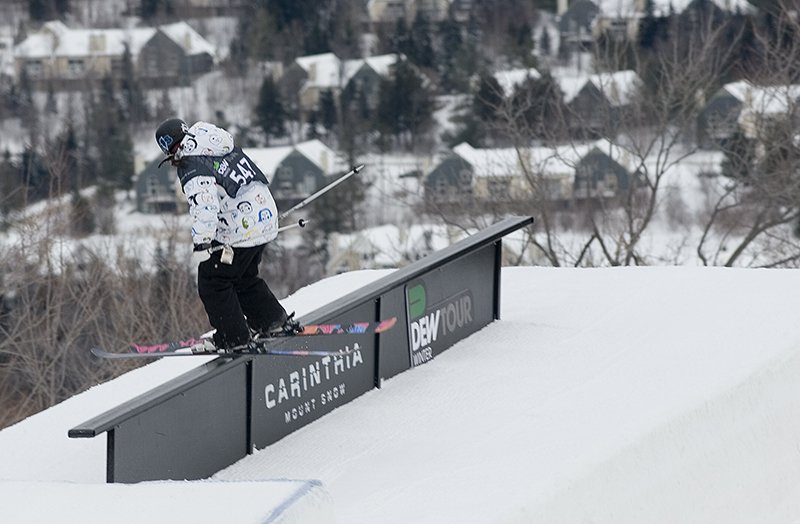 Kim Lamarre
Coming in third and capping off her successful day was Sarah Burke. Sarah impressed the crowd with a beautiful 900 on the bottom jump that was well grabbed and also well receipted by the large Mount Snow crowd.
Sarah Burke
Rounding out the women's slopestyle exhibition were Grete Elliasen and Kristi Leskinen, both of whom had trouble stomping their tricks unfortunately.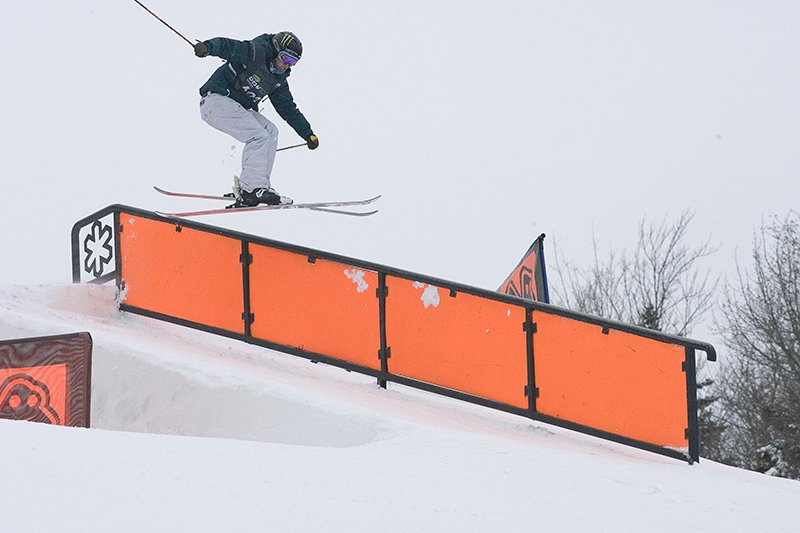 Kristi Leskinen
An impressive exhibition for the ladies has made one thing clear here at Mount Snow; women's skiing is taking off. You better ask somebody.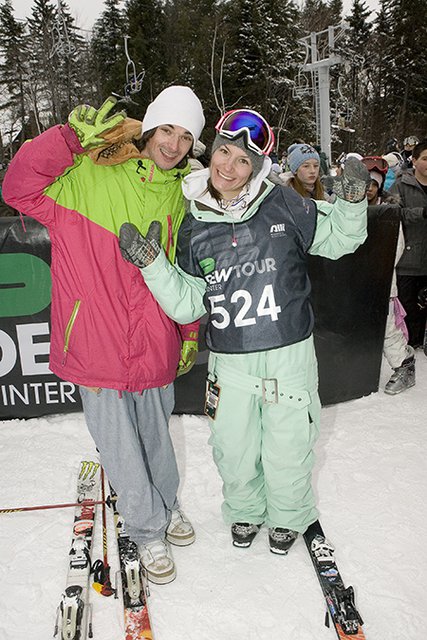 Men's and Women's slopestyle champs JF Houle & Kaya Turski
Women's Results
Pipe
1) Jen Hudak
2) Grete Eliassen
3) Sarah Burke
4) Rosalind Groenewoud
5) Davina Williams
Slopestyle
1) Kaya Turski
2) Kim Lamarre
3) Sarah Burke
4) Grete Eliassen
5) Kristi Leskinen