Words by Mike Rogge
Photos by Dan Brown (http://www.kapitolphotography.com)
Greetings from the second stop of the Dew Tour here at snowy Mount Snow. The East Coast has been fighting the terrible weather since Christmas with an abundance of rain and warm weather. Many expected today's prelims to go off with the Weather Channel's prediction of the ever popular, "wintery mix." However, today's men's superpipe prelims had competitors battling the trademark East Coast flat light and an unexpected amount of heavy snow.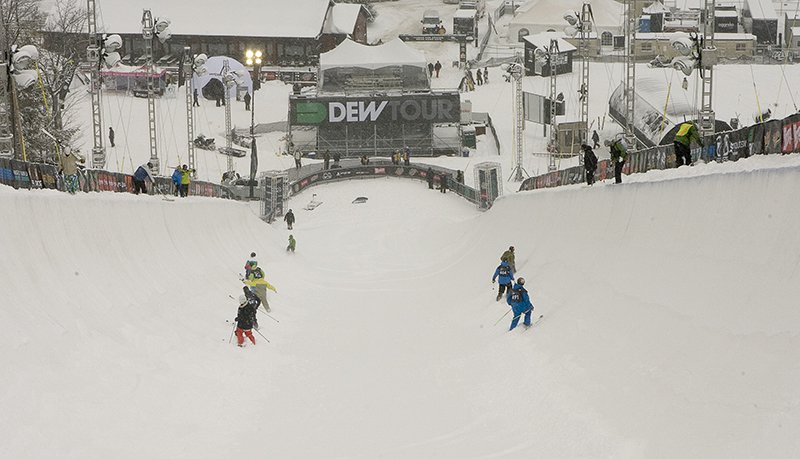 Practice began at 11 a.m. with the gracious Dew Tour volunteers and Mount Snow staff slipping the snowy filled pipe between every couple of runs. Highlights included the return of NS's favorite "ignant" son Tom Wallisch to action after a broken collarbone had him out of action since the first stop in Breckenridge. Though he finished 22nd, it's good to have Mr. T-Wall back on snow. Word of the day was Tanner Hall is giving up his spot in slopestyle in order for T-Wall to gain a spot. Stay tuned for NS for more info!
Other highlights of the early practice session were prequalified pipe specialist Justin Dorey dialing down his double, Breck stop winner Tanner Hall cruising the pipe, and the ladies practicing for their Saturday Exhibition showdown.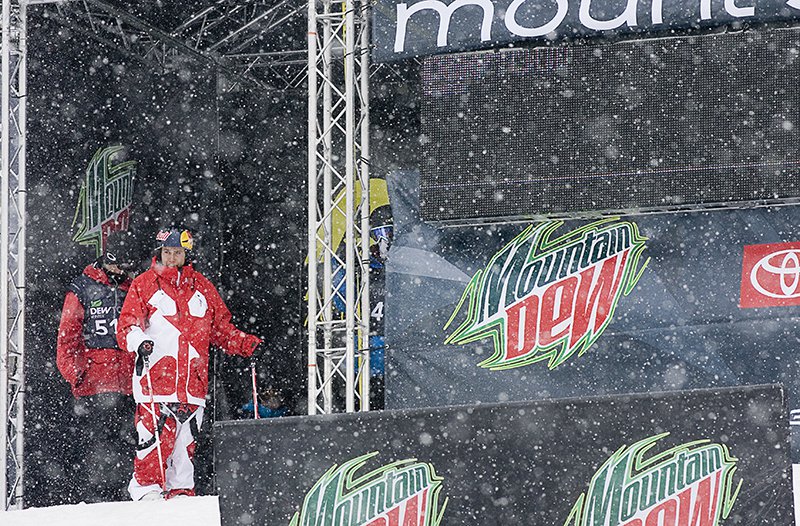 Simon Dumont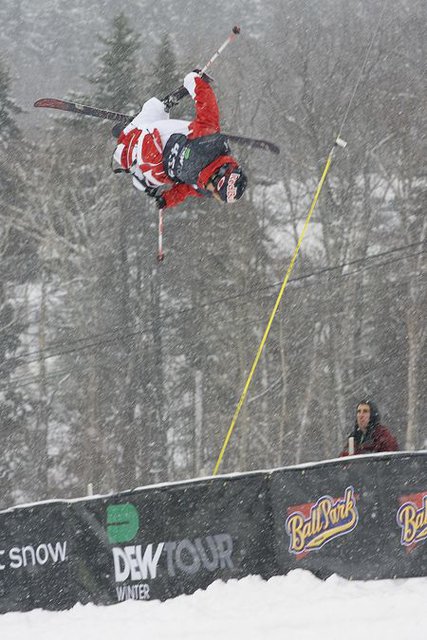 As prelims got underway, 27 skiers battled for 9 spots in the finals. To no one's surprise, Simon Dumont qualified first with an impressive run featuring left and right 9's and one of the only 1260's thrown in the prelims today. Dumont clearly wants to reclaim the top spot in the pipe world, boosting higher than most of the other competitors.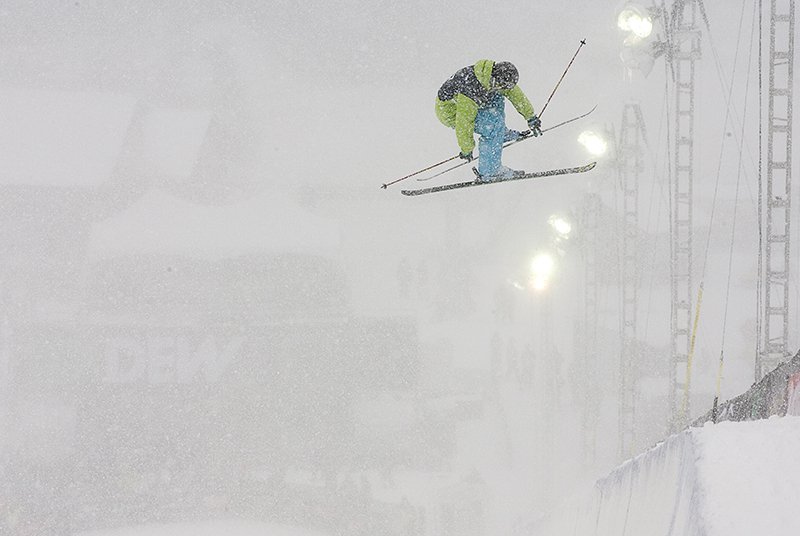 Mike Riddle
Coming in second was Mr. Mike Riddle followed by the East Coast's own Tucker Perkins in third.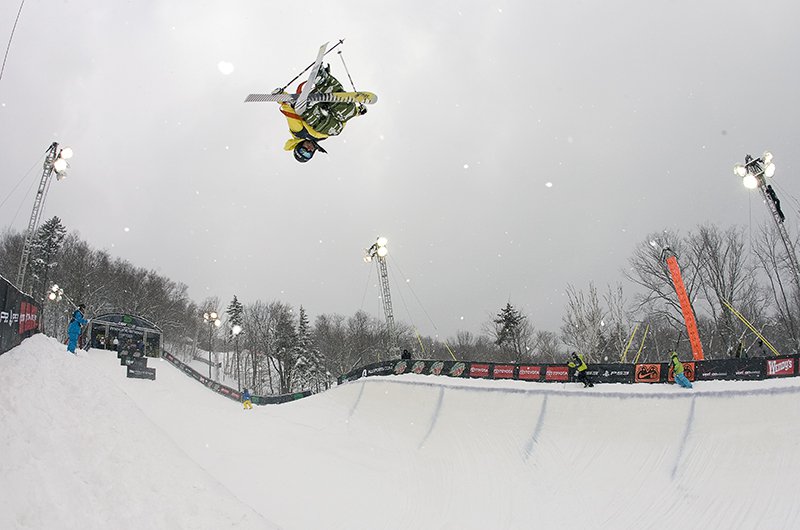 Colby James West
Throwing down two of the most impressive runs of the day were Colby West in fifth and Peter Olenick coming in sixth.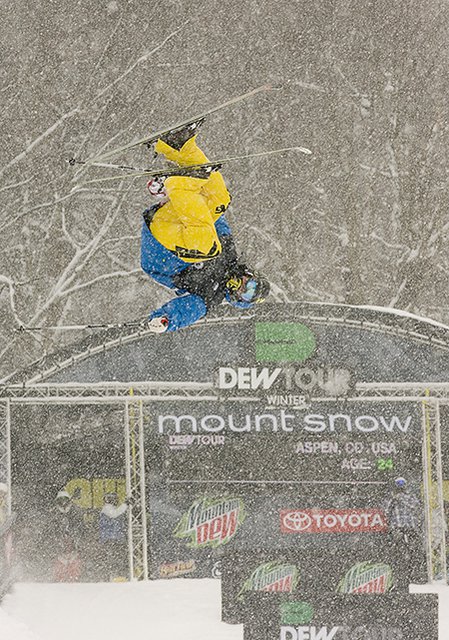 Peter Olenick
The two will be joining AJ Kemppaninen, Taylor Seaton, and the kiwi Bryron Wells under the lights Saturday night during the finals. Saturday night promises to be a star studded final, so stay tuned to Newschoolers.com for up to the minute coverage of the second stop of the Dew Tour at Mount Snow.
...But before you go, we're super stoked and proud to now drop one of the many new kick-ass tricks we have up our sleeve for this coming winter. So after some sutle hype over the past few weeks here it is...the official relaunch of NSTV!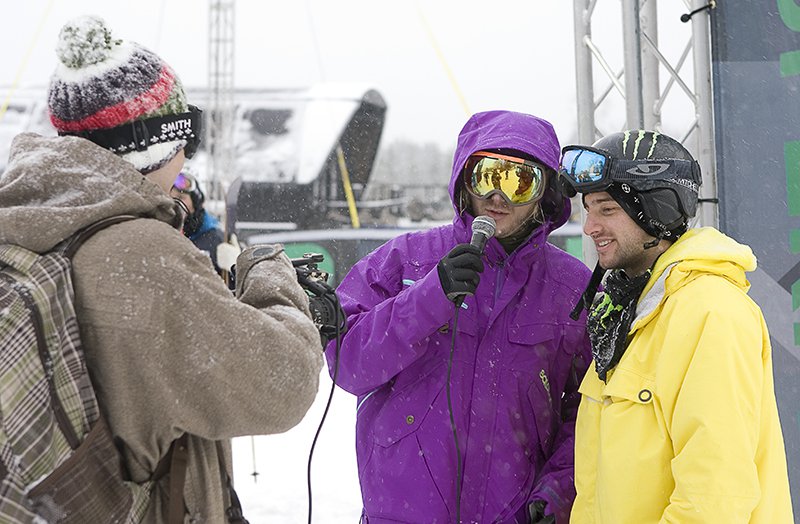 Yep, that's right, we'll now be offering you fresh and unique Sportscentre-style coverage of various competitions, film and photoshoots and whatever else we're up to throughout the winter, and what better way to kick it off than at the first major event of 2009. So here she is...Episode 1 of the new and improved NSTV. Enjoy!
 
Freeski Superpipe Men's Prelim Results
1st – Simon Dumont – 89.75
2nd – Mike Riddle – 85.75
3rd – Tucker Perkins – 84.75
4th – Matthew Philippi – 79.75
5th – Colby West – 73.00
6th – Peter Olenick – 72.75
7th – Antti-Jussi Kemppainen – 71.25
8th – Taylor Seaton – 70.75
9th – Byron Wells – 66.25
-cutoff-
10th – Matt Margetts – 62.25
11th – Marshall LaCroix – 60.00
12th – David Wise – 59.75
13th – Lyndon Sheehan – 57.50
14th – Kentaro Tsuda – 55.75
15th – Jack Sullan – 51.25
16th – Tyler Peterson – 44.00
17th – Dan Marion – 43.25
18th – Kyle Smaine – 43.25
19th – Evan Schwartz – 40.75
20th – Matt Duhamel – 40.50
21st – John Strenio – 40.50
22nd – Tom Wallisch – 37.00
23rd – Colby Albino – 36.50
24th – Walter Wood – 21.75
25th – Andre Simonpietri – 18.25
26th – Sammy Carlson – 15.25
27th – Jossi Wells – 1.00
Prequalified from Breckenridge stop
Tanner Hall
Justin Dorey
Duncan Adams