Words & photos by John Vandervalk
Dew Tour is now officially underway in Breckenridge, Colorado with the slopestlye and halfpipe qualifiers in the books. Tomorrow things really get going with the men's slopestyle prelims, followed by the men's superpipe prelims and women's superpipe exhibition on Friday and then the women's slopestyle exhibition, men's slopestyle finals and men's superpipe finals on Saturday.
Leading up to Dew Tour, the athletes were hard at work in the various terrain parks throughout Summit County, Colorado (most notably in Keystone's Area 51 park) preparing for the big event. Here's some photos and thoughts from some of them over the past few days along with results from the slopestyle and pipe qualifiers...
Tom Wallisch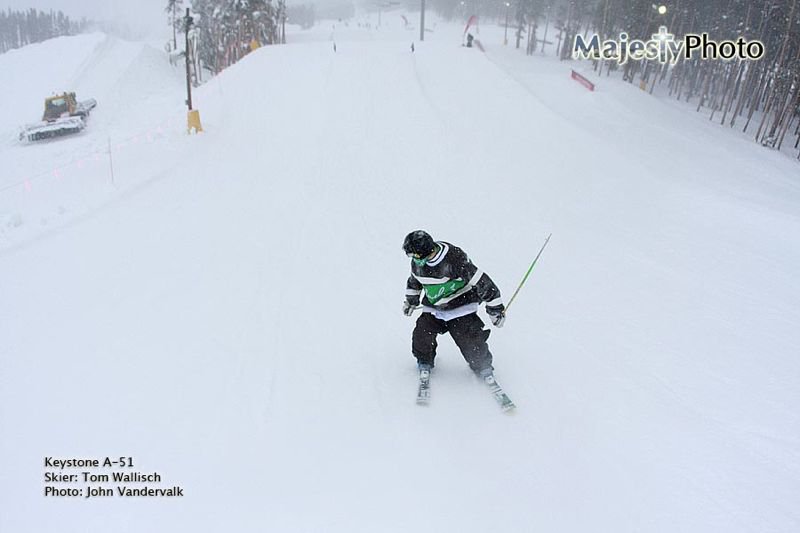 Tom, how stoked were you to find out you were pre-qualified for the slopestyle in the Dew Tour?
I thought it was pretty cool! Takes the pressure off having to compete in the qualifiers and lets me work on a few things... really who am I kidding? I was so stoked I had to do a superman front flip! (laughs)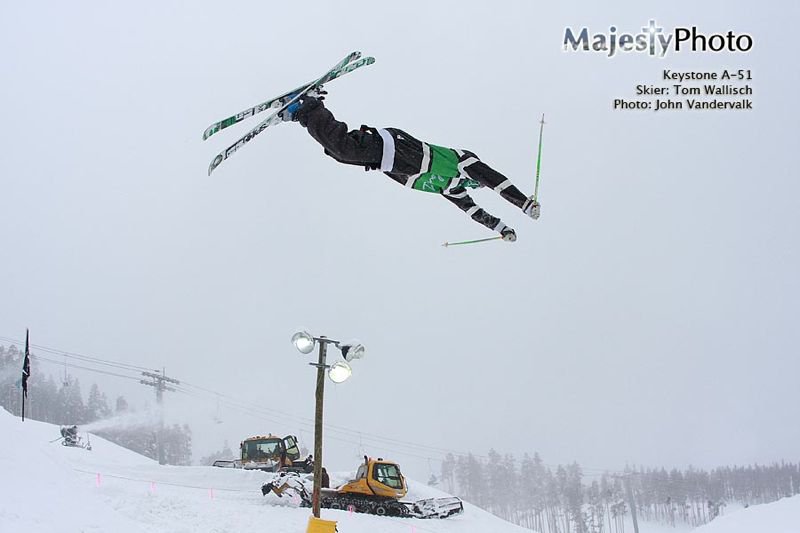 On Monday you broke your collarbone... how soon do you think you will be back in action?
Yeah it really sucks I was so stoked for this weekend... this is only my second injury skiing. I think I should be back in 3-4 weeks hopefully.
Dania Assaly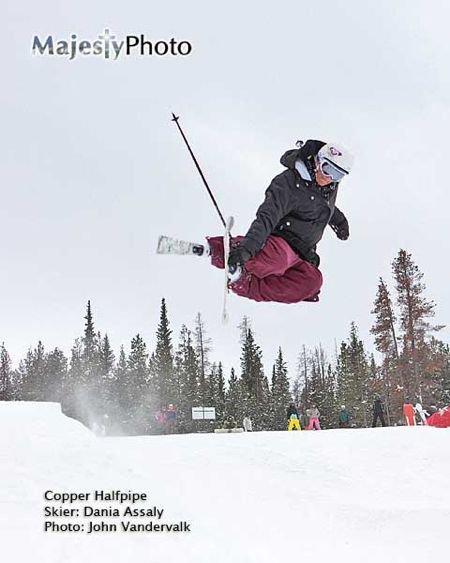 Dania, when did u get the news that you made the Dew Tour select 5?
About a week ago.
How did u react to it? Dancing? screams of delight... or just nonchanlant?
Well, I was of course so excited and thankful! It was a huge deal, but at the same time, I wanted to tell Angeli and make sure she was down. When she told me she was pumped I got in it was definitely dancing and jumping for joy.
So now you are training and only days away from the finals... how are the nerves?
Well today I was just having so much fun skiing and trying new things in a pipe I have never been in. It's always good to have some nerves and butterflies, but I'm just hoping I can lay down the best run I can do, and hope it works out.
How is Breck's pipe?
Sooo sick!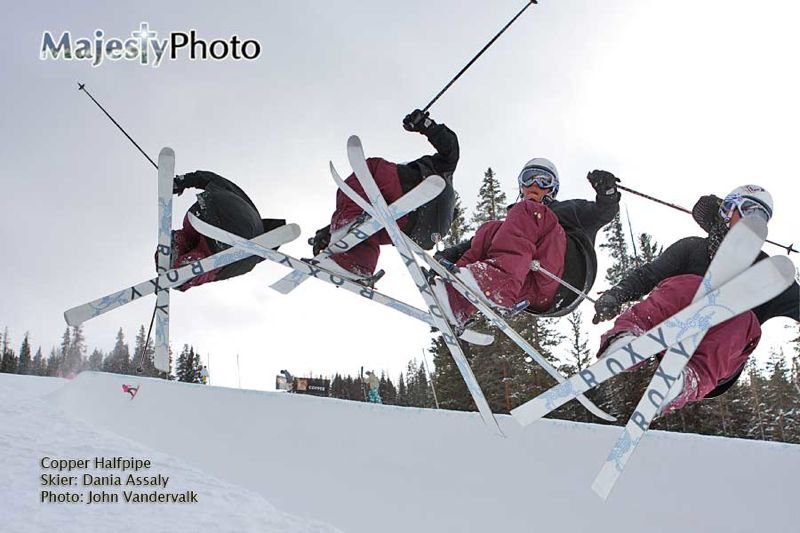 Any new moves you're workin on.. or do we have to wait and see?
I guess we will have to wait and see! Definatley want to get some new ones down.
Are you stoked the Dew Tour will be televised?
Oh for sure. I know my parents will be stoked they can see it as well.
Bobby Brown
Bobby, how does it feel to have finally graduated high school this past Friday? Were you able to ride much at the start of this season?
It feels great to have it out of the way. Actually I've been out at least 25 times already this year... got an early start to the season at A-Basin and just hit rails and whatever jumps we could find.
You were pre-qualified for the Dew Tour in slopestyle. How do you feel about that and were you were surprised?
I feel lucky for sure and yeah, it was a nice surprise!
Are you workin on any new tricks for this weekend? Do you feel confident going in to the Dew Tour?
Well, I really haven't had the chance to hit anything big yet this season... But yeah I feel great, it's gonna be a good season.
Anders Backe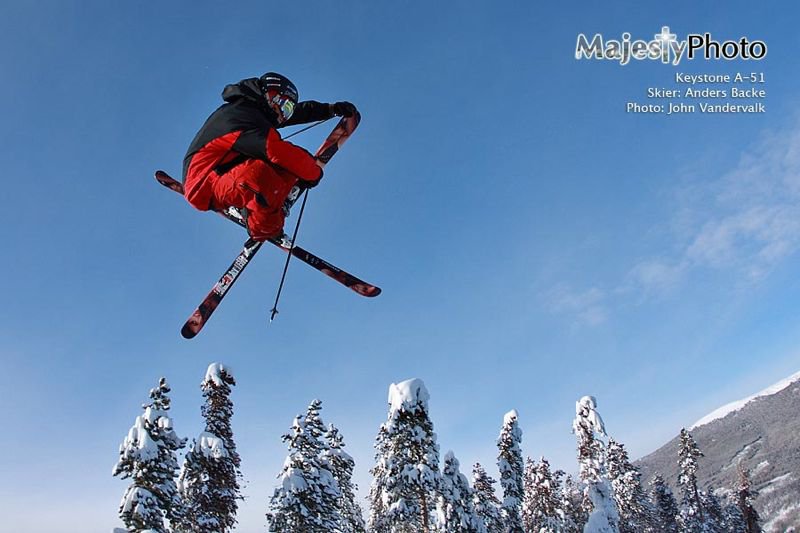 Anders, I know the kickers at Keystone this past week weren't that big... how did that affect your mentality for the larger ones in the Dew Tour?
I'm used to jumping big kickers and am just stooked that they built up this sick course for this event. The jumps are sick, good hang time and they are ready for some sick stomps!
You've been killing it all week.. are you working on a new trick(s) for this weekend?
I hurt my knee during King of Style in Stockholm, so got back from that rehab two days before I was heading over here. I was a little set back because of the knee, but am stoked to get some big, clean runs down.
How stoked were you to find out you were pre-qualified for the Dew Tour?
Mad stoked!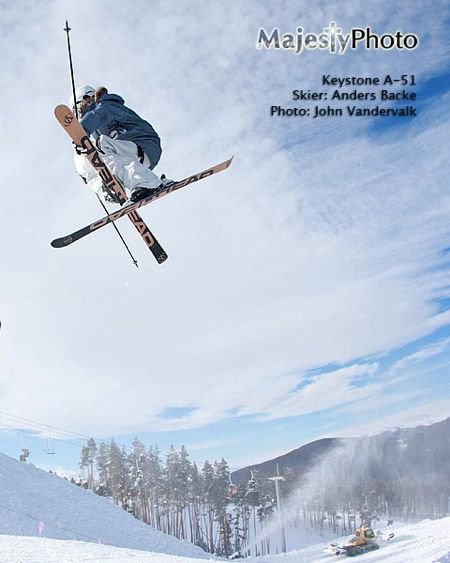 The slopestyle course finally opened up here at Breckenridge today, how did you like the set up of the course?
The course is super good. Was a little bit hard to get speed for the 3rd kicker but with no snow this its gonna go off!
The tables looked sick and finally you get to hit something bigger! How did you like the jumps today?
A lot! Good to hit something bigger and pop some wings on this baby, maybe.
Any predictions on who's gonna win this weekend?
Not sure, a lot of good people up here. People are throwing down, so lets do this!
Oscar Scherlin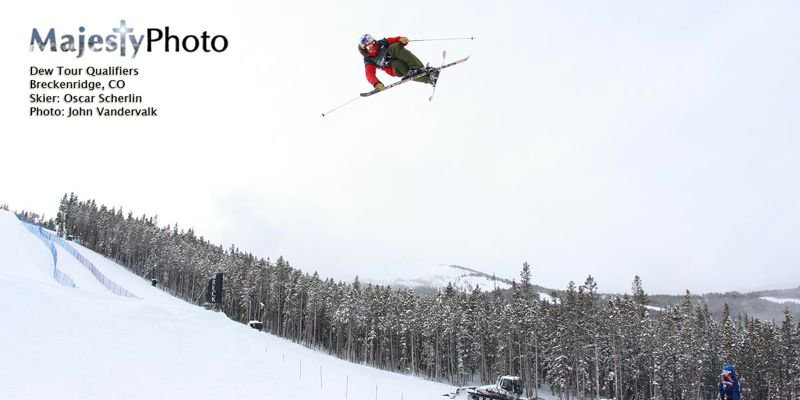 Oscar, how are you finding the kicker line today?
It's so sick! The jumps are built really well.
You're lookin pretty good out there, is it all coming together?
Yeah definitely. A little cold today, but I'm just stoked to be out here riding!
 
And after much anticipation, today Breck's big line and superpipe were finally opened for men's qualifying. 46 riders braved the bitter cold and fierce winds to find out who the lucky 16 would be heading to compete in Dew Tour against the pre-qualified athletes...and they didn't disappoint.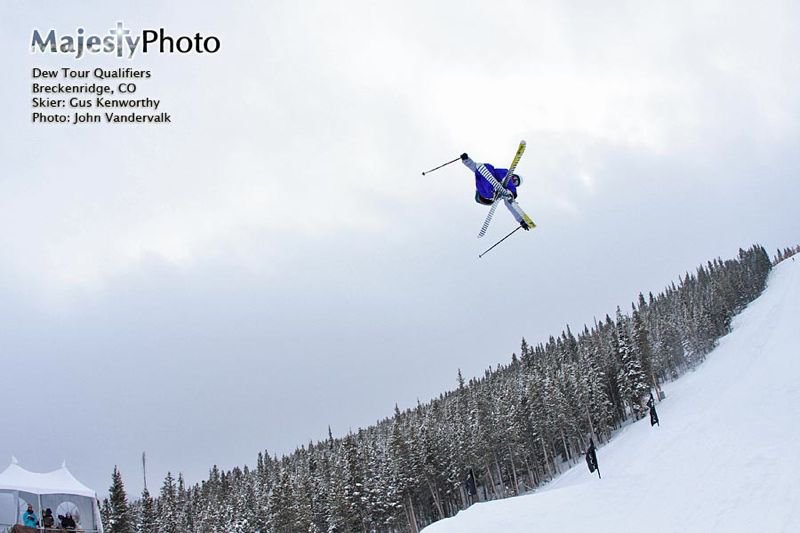 In slopestyle Henrik Harlaut placed first, with Gus Kenworthy in second and Mike Riddle in third. And in the pipe Matt Philippi took home the top spot with Byron Wells in second and David Wise rounding out the top three. Check out the full list of qualifiers below...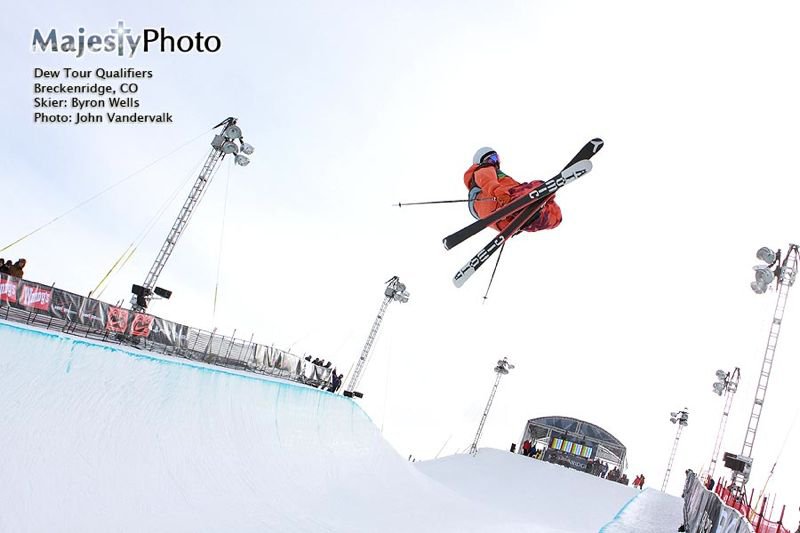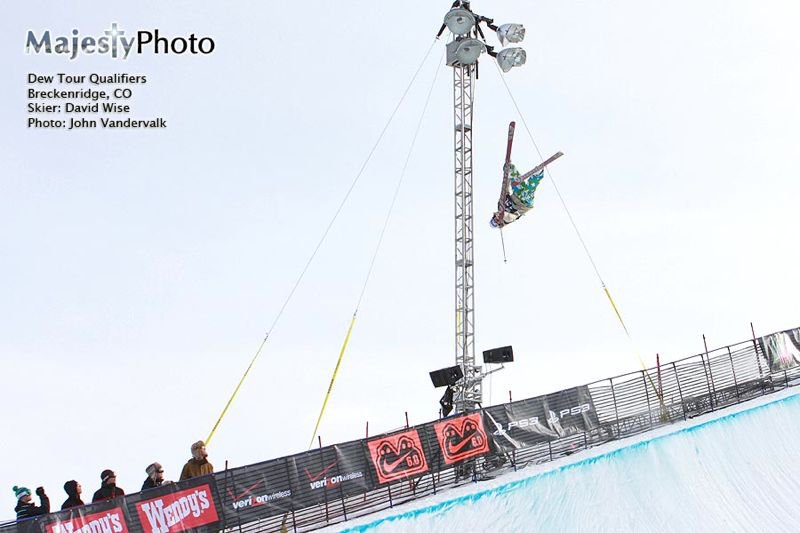 Slopestyle Results
1) Henrik Harlaut
2)
Gus Kenworthy
3)
Mike Riddle
4)
Alexis Godbout
5)
PK Hunder
6)
Tucker Perkins
7)
Nick Martini
8)
Oscar Scherlin
9)
Banks Gilberti
10)
Sean Jordan
11)
Derek Spong
12)
Sean Decker
13)
Matt Margetts
14)
Karl Fostveldt
15)
Pekka Hyysalo
16
Sean Logan
Superpipe Results
1) Matt Philippi
2) Byron Wells
3) David Wise
4) JL Ratchel
5) Walter Wood
6) Matt Margetts
7) Andre Simonpietri
8) Jack Sullan
9) John Strenio
10) Tyler Peterson
11) Thomas Krief
12) Kyle Smaine
13) Colby Albino
14) Rob Heule
15) Miles Honens
16) Kentaro Tsuda
Be sure to keep yourself glued to NS over the next few days as we've now arrived in Colorado and will providing you daily coverage on what's going down at Dew Tour. Here's the full schedule of what's about to go down...
Thursday, Dec. 18
12:30PM – 2:30PM Men's Freeski Slopestyle Prelims
Friday, Dec. 19
9:30AM – 12:00PM Men's/Women's Snowboard Slopestyle Prelims
11:00AM – 12:00PM Women's Freeski Superpipe Exhibition
12:00PM – 2:00PM Men's Freeski Superpipe Prelims
2:30PM – 4:00PM Men's/Women's Snowboard Slopestyle Final
7:00PM – 9:00PM Concert at RiverWalk Center – All-American Rejects & 3OH!3
Saturday, Dec. 20
8:45AM – 9:30AM Women's Freeski Slopestyle Exhibition
11:00AM – 1:00PM Men's/Women's Snowboard Superpipe Prelims
11:30AM – 1:00PM Men's Freeski Slopestyle Final
4:00PM – 6:00PM Concert at Festival Village – MTHDS & Savoy
6:00PM – 7:30PM Men's Freeski Superpipe Final
Sunday, Dec. 21
11:00AM – 1:00PM Men's/Women's Snowboard Superpipe Final
1:00 – 3:00PM Concert at Festival Village – DJ Chonz & People Under the Stair