The art of skiing has evolved further than anyone ever expected. Every day you're out there pushing harder and with more passion, throwing gnarlier tricks, in more remote destinations and blowing the minds of skeptics and on-lookers. Some may say, that's it, it can't get any bigger that that..but the good people at Icelantic know better. Icelantic knows that as long as there's heart, soul and desire, there is no limit. And where there's passion, there's creation. And creation, we all know, has no limits.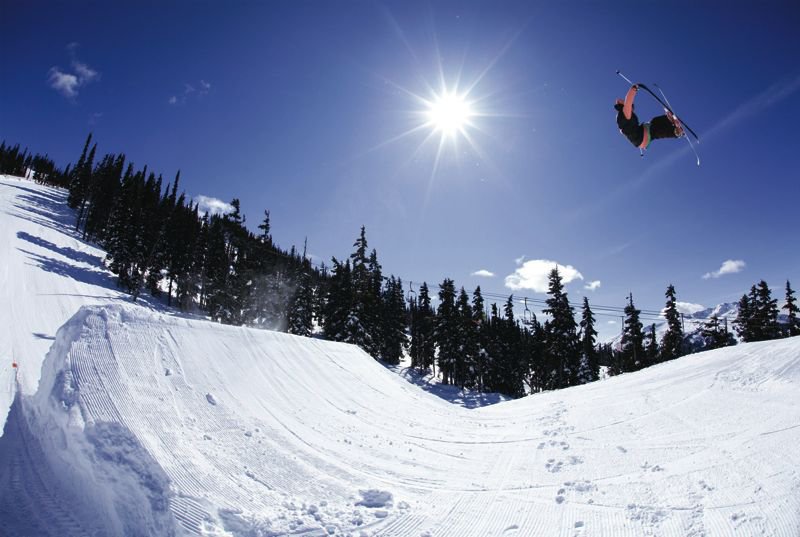 Leigh Powis. photo: Dan Carr
As a ski-maker that appreciates this creativity to no end, Icelantic is proposing a challenge:
Take a moment to appreciate the portals that allow us to enjoy this life we lead. Our Five Senses. We see, hear, smell, taste and feel life. These puppies are what make life deliciously addicting and rewarding. But here's the question: What else is out there? How else can we experience being? Is there a sixth sense? (or a seventh? eighth?) We think so. Albert Einstein once said, Once we accept our limits, we go beyond them.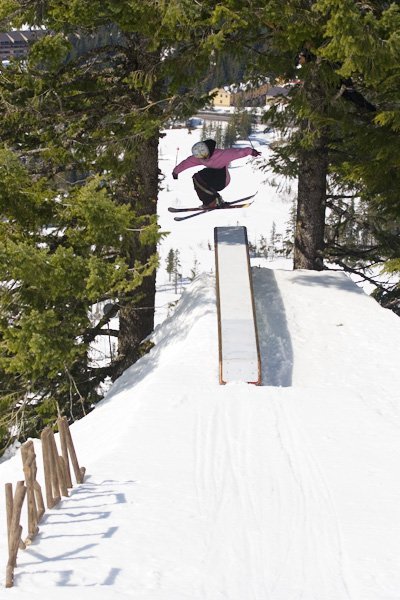 Leigh Powis. photo: Josh Anderson
So, here's your challenge...
We've done our best to illustrate the five senses in this season's line up. We want YOU to design the topsheet for the Sixth Sense, an Icelantic and Newschoolers collaboration ski. Harness your zeal for the mountain and create your best topsheet! Here's the details...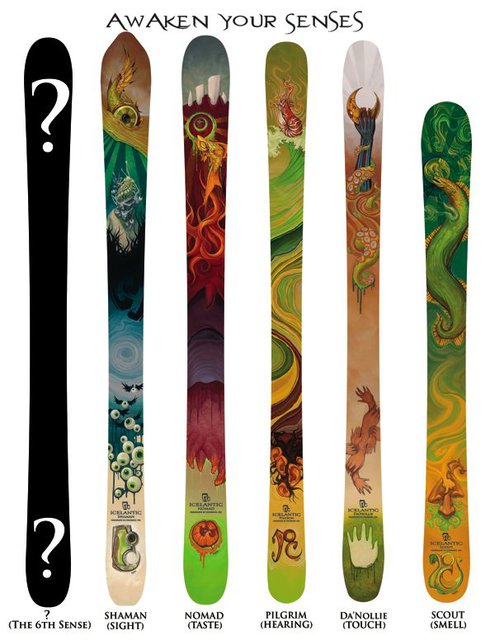 • You may use any media you choose (paint, digital, photographs, sketches, etc)
• You may choose which Icelantic ski you are designing for.
• Design must include the Icelantic One Degree Celcius logo and the NS logo.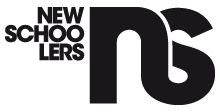 • Dimensions for the design are:
-For one ski design: 74.5 in x 6.75 in
-For two ski design: 74.5 in x 13.5 in
Icelantic will choose the top three finalists, and the winner will be chosen by you, the NS members, and will receive a pair of the limited edition skis.
Deadline for entries is January 1, 2010 (so we can get it in our production schedule), and the winning design will be produced in a limited quantity and will be available to Newschoolers members only!
CLICK HERE TO ENTER!