Design Comp Late Submissions and voting extension - April 12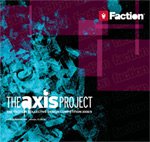 We unfortunately mislaid some submissions so we have added them to the pdf link below, and extended the voting deadline to April 12 - so get voting! We've compiled a booklet of all the submissions and put them into a pdf you can download here:
 
Click here to view pdf - right/ctrl-click to download.
 
You can vote for your favourite design by sending an email to: designcomp@factionskis.com with the name/design of your favourite ski!
 
Voting closes soon so get your votes in!