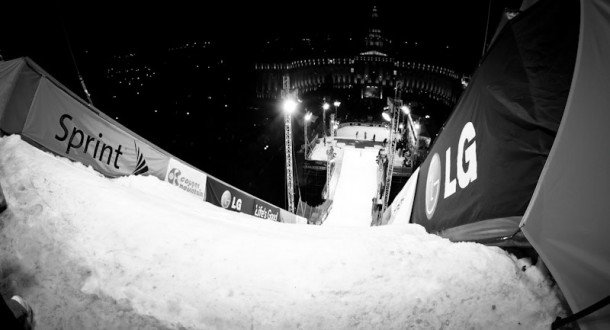 This was what it looked like atop the scaffolding at the Denver Big Air. Windells Academy Student Easton Gilman was one of the 10 riders from the US to be invited to compete on January 26th. Easton was able to make it through the qualifying rounds and advance to finals.
Finals consisted of each rider getting 3 hits. Here's Eastons first, a backside double rodeo 900. Not bad for being 16.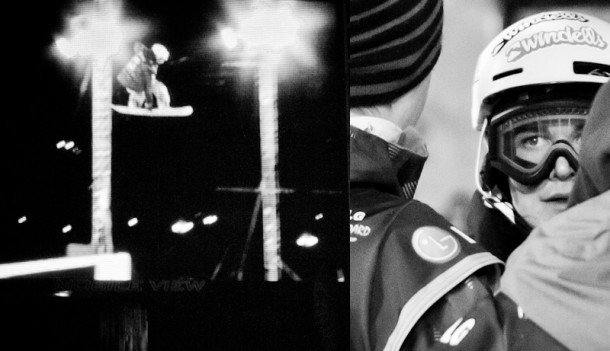 Easton on the monitor spinning a FS720 and to the left getting advice from another rider and Academy coach Miah Wheeler.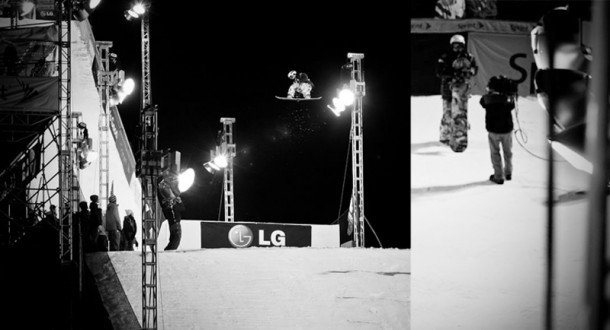 Eastons final trick was a FS10, he didn't quite get it clean but the TV cameras didn't seem to mind! Easton ended up finishing the event in 7th place with Rocco Van Straten in 1st, Zak Stone in 2nd and Michael Macho in 3rd.
Windells - BMX. Skiing. Skateboarding. Snowboarding.