Daron Rahlves has had one hell of a career. He's won multiple world cup race titles, filmed with the biggest production companies in skiing, and now he's here in Verbier to compete in the 20th year of the Xtreme. Alongside Matthias Hargrin and Aurelien Ducroz, he's one of 3 wildcards to celebrate the big two zero. FWT called him up to ask a few questions about what he expects to experience at the biggest Freeride competition of the year. Make sure you check out his run tomorrow @ http://freerideworldtour.com/calendar/swatch-xtreme-verbier-2015-north-face#live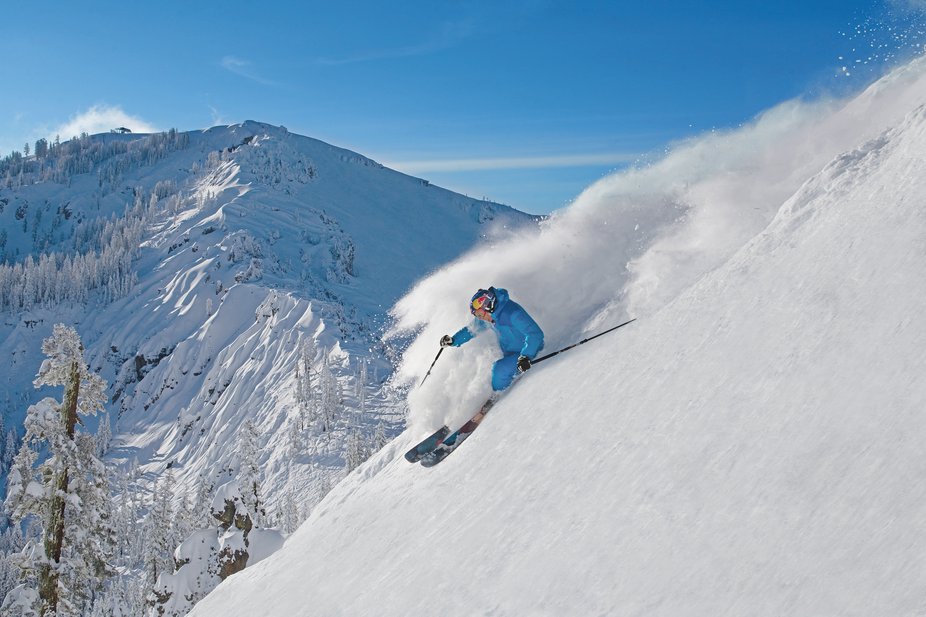 Interview by Anja Bolbjerg
You have made a household name for yourself thanks to a ton of World Cup podiums and World titles in downhill and Super G – and, you've had a second Olympic career in skier cross. You have filmed with pretty much all the big ski movie producers. It's no secret that the FWT is super stoked to have you compete at the Xtreme Verbier 20th anniversary – What's your own motivation for doing this?
First, thanks to the FWT and Audi for awarding me an invitation to the 20th Anniversary of Xtreme Verbier with a wild card spot in men ski. This final event on tour has a reputation as the most intense venue and it's interested me as a skier who looks for challenges. I've always been more focused on the challenging races on the World Cup Alpine circuit and with a lifetime of love for Freeskiing, this is the comp for me. Not till now has it been possible due to scheduling. I'm looking forward to skiing with the best competition big mountain freeskiers, learning from them and having a good time in a new arena and discipline of the sport. That's what's so motivating for me. There are so many experiences to have in our winter sport of skiing and this is one of the ultimate experiences. I'm honored to be invited.
Filming in Haines, AK with MSP and skier Henrik Windstedt in 2009 he told me the Verbier Xtreme was the scariest run he's ever done. For him, that says something. My palms are sweating thinking about it. I like getting scared though. It makes me focus more and I find out what I'm made of. That's what life is about. Live for making it happen!
https://www.newschoolers.com/videos/watch/763795/Daron-Rahlves-Rips-The-Chugach---Behind-The-Line-Season-5-Episode-5
Not many people have been as far around in the world of skiing – at world class level – as you. It would be interesting to hear your perspective on the skills and other demands essential to each of these disciplines... If we start with the alpine speed disciplines where every detail of what you transfer into your skis counts. What's the obsession of a downhiller? What is the most important?
The obsession of a downhill racer is searching for speed and willing to get a little rowdy skiing on the edge. I enjoyed interpreting the mountain trying to find the best line to get down the fastest. You need a lot of confidence and belief in yourself to lay it all on the line. I was willing to take all the risk necessary and that's what I took enormous pride in. It was a challenge against the mountain and my own ability, not the competition. That's how I'm looking at skiing the 'Bec' although with less risk than I took when I was on top of my game racing and in my 20's and 30's. Now I'm 41 years old, married and have two kids and boy and girl twins age 7. A little more on my mind these days.
To be fast in racing it's execution of the optimal line, skiing aggressive with clean powerful turns and
looking for speed with aerodynamics. When I performed at my best the flow is what I enjoyed the most.
In ski cross, where you obviously also need to know how to generate and manage speed - but then you have these other people to deal with...What's the difference?
Ski cross is about skiing the course with good flow and rhythm in the terrain, but most important is anticipating what your competitors will do. It's not just you going fast on the course, it takes a quick and powerful pull out of the gate, but if you don't get the holeshot [i.e. the strongest start to get up to racing speed] you need to be aware and ready for options on the way down taking in consideration what others are doing behind you, in front or next to you. It's exciting. Like motocross on skis. In this sport you need to study your competition and ski.
And then there is freeride where the playing field is wide open and the goal is to find a daring line that challenges you just enough to let you keep a flow showing your most spicy skills on the given terrain. What different skills does that take in your opinion?
I think a great freeride run takes strong turning skills, comfort with speed in varying snow conditions, finding a playful flowy line and taking nice air stomping clean landings. It requires a lot of skill to look at a mountain and then ski with confidence the first time down.
I have a lot of respect for all athletes in these disciplines with the experience I've had, but probably the most for the freeride competitors since there are unknown factors with no on-hill inspection or a training run.
What will be the greatest challenge for you on the 'Bec' do you think?
The greatest challenge for me on the 'Bec' will be trusting the snow coverage since there are a lot of rocks on that face and being able to keep the flow skiing it for the first time.
With career highlights like pearls on a string all the way back to the turn of the century, I assume it's okay to call you a mature skier. Do you keep up the elite athlete lifestyle and strong training regimen?
- Ha, I have not been training at an elite level like I use to. I was so specialized with my training when competing. Now I'm into staying strong by being active in skiing and in the summer water skiing, motocross, surfing and mountain biking. I used to train to ski race. Now I train for life.
Have you done anything particular to prepare for the Xtreme?
Not much physical prep for Verbier since this year I've been skiing on race courses and running my Rahlves' Banzai Tour. Tahoe has had a weak winter and I've been skiing mostly with my kids this year with any free time. I haven't freeskied much, but mentally I've been training. I've talked with a few friends who have knowledge of the 'Bec' to get an idea of the options when I see the face for the first time with my own eyes. Those who have helped me or scared me even more are snowboarders Brian Bozack, Jeremy Jones and skier Erik Roner.
What other projects do you have coming up?
Well I just wrapped up my final of three events for the 2015 Rahlves' Banzai Tour. (RBT)
[http://www.rahlvesbanzai.com] After Verbier my plans are working with a few sponsors on new product designs and being involved in a few fundraising events. My ski season will end off on a high in Verbier.
https://www.newschoolers.com/videos/watch/763798/The-2015-Rahlves--039--Banzai-Tour