Yesterday was the first day skiing with Kim, Lasse and Lars. A little windy, but fun! There are so many rails and jumps in just one lap that you get exhausted pretty fast.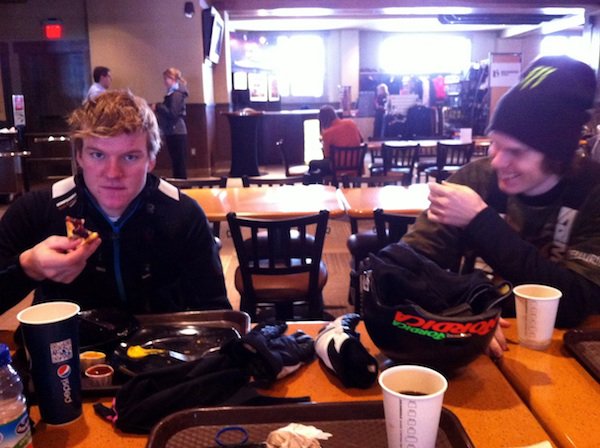 Breakfast with Shred'n Breakfast. Egg's & Bacon all the way, American style. Lars looking mighty fine.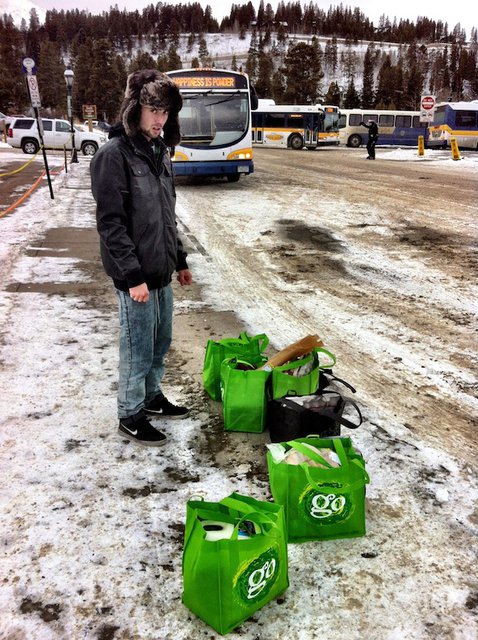 We had to get some food, since our fridge was all empty. 9000 ft above sealevel with 4 heavy bags each and a long way to go to the bus kind of sucked. I am pretty sure Lasse agreed.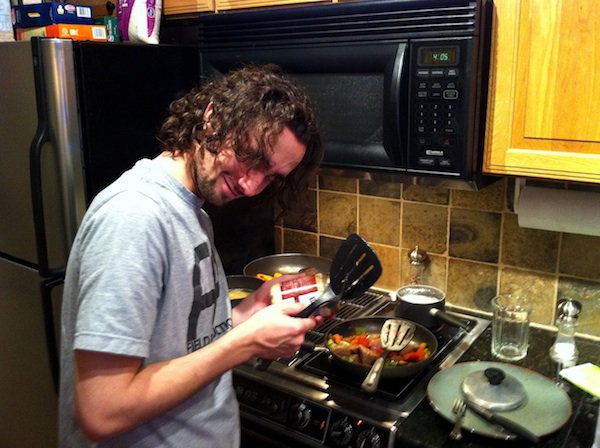 Steak and Fish-dinner. Lasse was the Chéf for team A. I won… Enough said.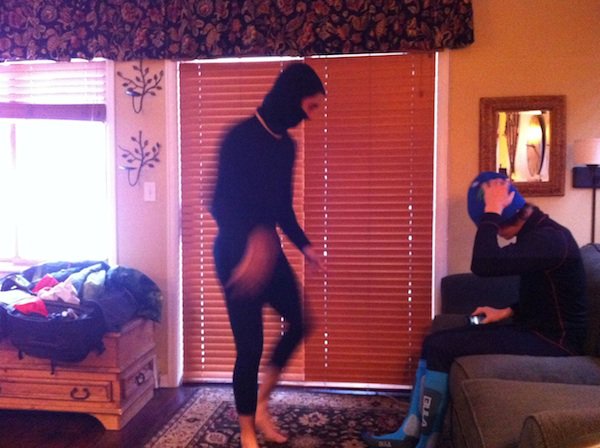 I am not sure what Lasse is doing here, but I'm pretty sure it's all part of the daily grind. Dancing-queen?