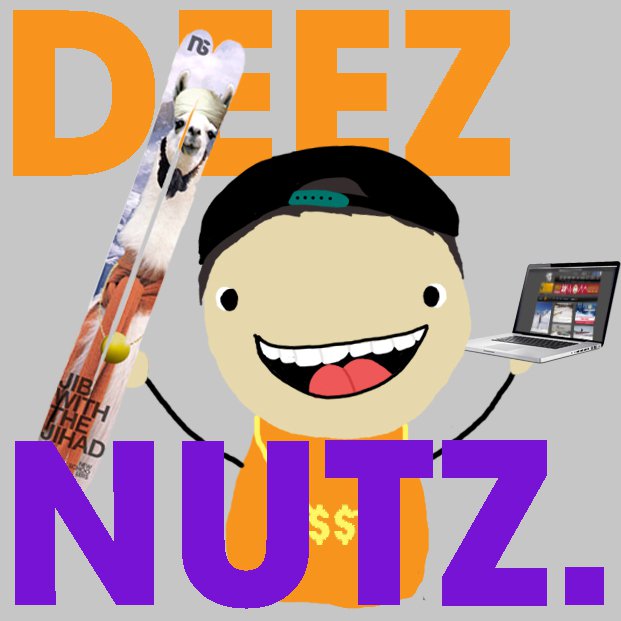 My personal banner. Shoutout to my girlfriend for helping me with the potato head.
It all started when I stumbled on this little thread.
http://www.newschoolers.com/watch/307225.0/Outdoor-Graduation---The-Intern-s-View?t=6
The Intern's View
https://www.newschoolers.com/videos/watch/822981/Voleurz-presents-Max-Hill-vs--the-Intern
The Voleurz intern getting initiated, although I'm not quite sure the initiation ever ended. "I said gentle tap you....f...."
With the reassurance from Voleurz of the well being of past helpers in the ski industry in hand, I decided it'd be a good experience regardless. I then sat down and began to start piling stickers into all the SASE's that were backed up in the lounge (by the way, shout out to whoever sent Jason the drawing of the Moose sliding a rail, that was rad. I hope you liked all the extra stickers), daydreaming about my future with NS, and this awesome opportunity I'd just been given.
Five months later, still putting stickers in envelopes
Boy was I in for a treat. The next few weeks and months brought about a surprising change in myself and loads of good times with a good crew, paired with quite a few paper cuts. Escapades include: Missing the finals for Rails to Riches, smelly farts, partying with the Tabarnak Pack, and much, much more!