At the end of October, the riders and staff of CoreUPT.com gathered together in Tignes for a start of the season team Building. We shot a short movie with SVP Productions about next year line of ski called Full of Colors. The movie should be online soon, but meanwhile you can check the black and white behind the Scene Gallery here – with a couple of fun moments playing sumo and other very exhausting but entertaining activities: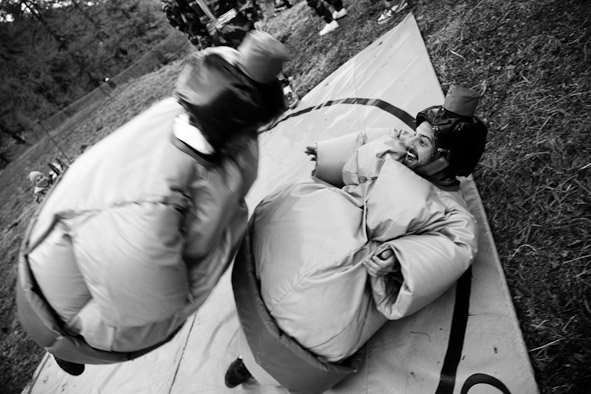 click on the photo to access the gallery
Start of the season is also the right moment to freshen up the portraits of all the riders / staff of the brand.
So It was portrait time… I confess i really like this photography exercise. A lot of things are required to make successful portraits:
- setting up, tweaking, experimenting with your lights. Photographer Dom Daher kindly let me his Profoto 7b pack, torch and soft box, so coupled with my elinchrom pack, i had the power to turn day into night. No Studio required, just being creative, and having so much fun experimenting…
- Being constantly aware of whats happening around you, especially regarding the light and the mood of your models – when you're not in light controlled environment fantastic opportunities are happening constantly.
- and more important than anything having a cool interactive relation with your subjects. No matter how good your composition and your light setup are, if you dont have the relation with your subject, i feel you'll never get the right emotion / smiles / expression. You need to be (at least) two to make a cool portrait – you and your subject.
Colby James West summed it for me, with this sentence at our last photoshoot « Hey Shu, how are we gonna make something stunning together today ? »
Sure with this attitude, it gets way easier to do cool things…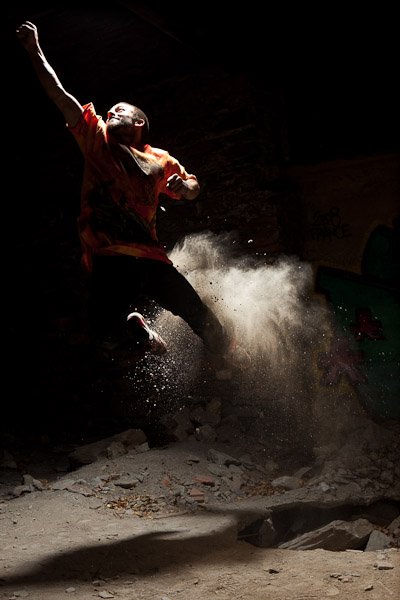 click on the photo to access the gallery