The Coors Light Saint-Sauveur Challenge was held Wednesday, February 23rd till Saturday, February 26th 2011 at Mont Saint-Sauveur and Mont Avila, Quebec, Canada. It was the second installment of the event; three days to create the best three-minute ski or snowboard video. The goal of the Challenge is to promote the talent of filmmakers and riders. Supported by Coors Light, the contest featured $10,000 in cash prizes + Contour HD cameras.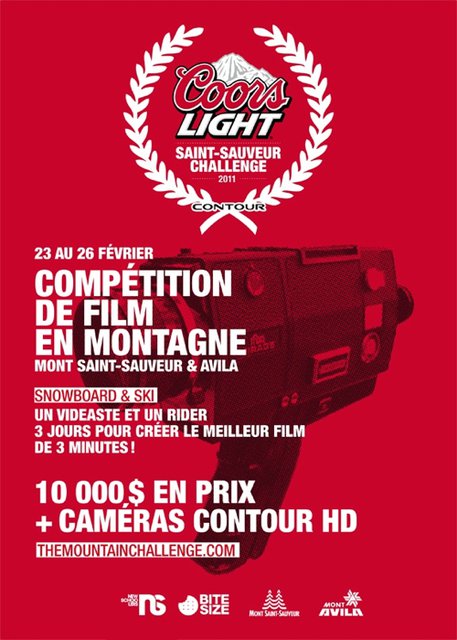 The Coors Light Saint-Sauveur Challenge ran smoothly with three beautiful days of great weather. Mont Avila's park was as convenient as possible for creative riding while filmmakers and riders were also able to explore the mountain's possibilities. The rules were clear; they had to stay within the boundaries of Mont Saint-Sauveur and Mont Avila, but beyond that, anything goes.
With a total of 27 video submissions, the Coors Light Saint-Sauveur Challenge featured teams of two people, one rider and one filmmaker.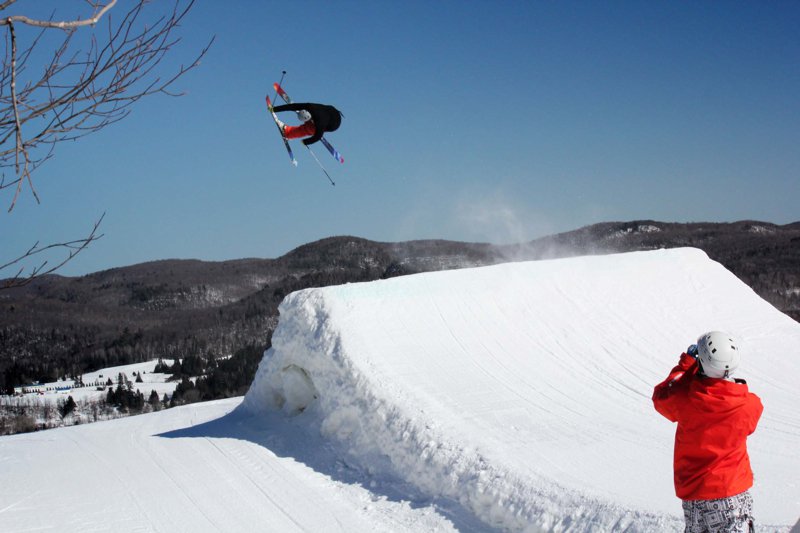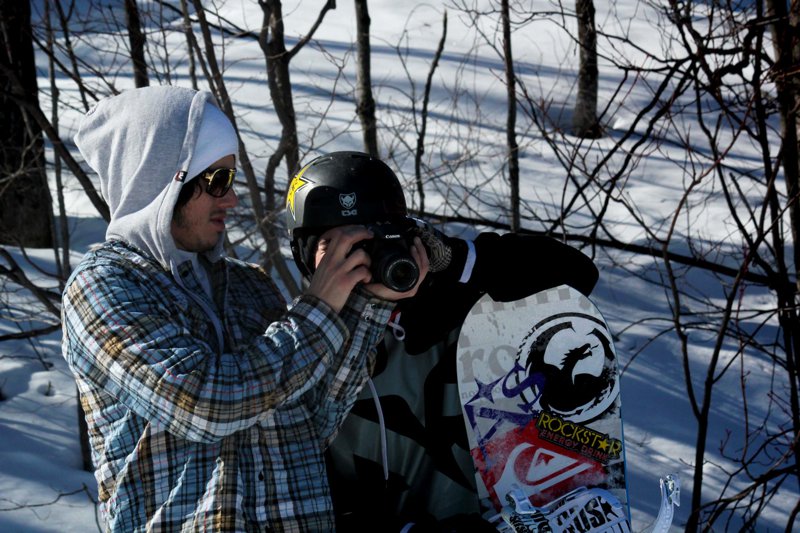 Videos were judged by a select panel of professional judges including JF Cusson, freeski legend and X Games judge, Jay Forest, a respected filmmaker, Guillaume Beaudoin, editor of Snow-Show.ca and a respected snowboarder along with pro snowboarder Charles Reid.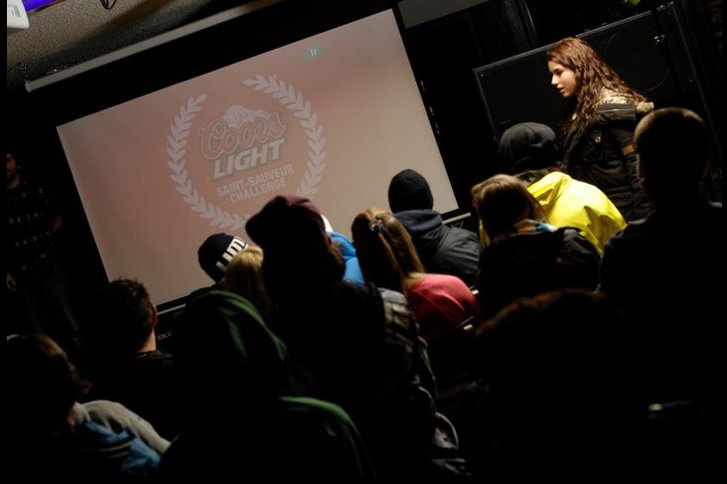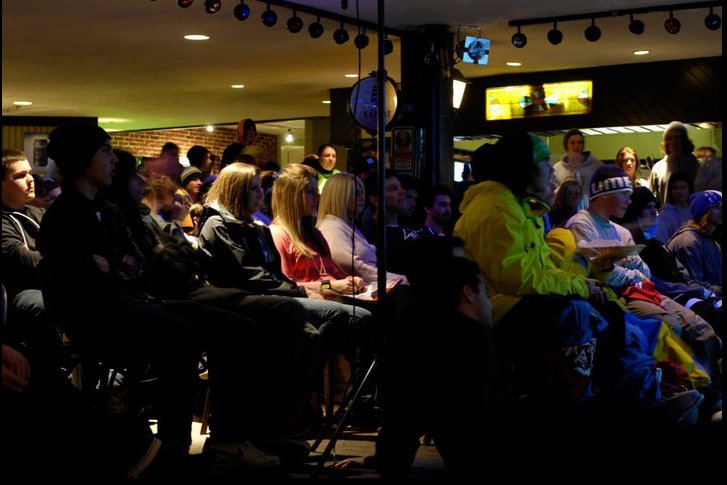 "I am quite impressed with the level of filmmaking and overall talent!" said JF DuRocher, Coors Light Saint-Sauveur Challenge founder. "Every submission had a different flavor and a different taste, from crazy creative editing to innovative maneuvers. Needless to say, the judges were more than pleased to witness such diversity, originality, creativity and it became a difficult task to evaluate the top contenders."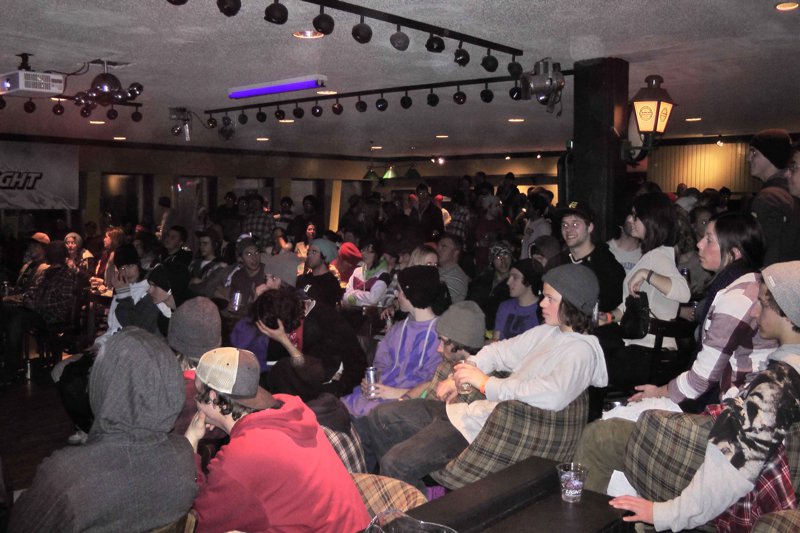 The premiere and award ceremony took place at the Bar of Mont Avila with 300 people who came out to witness the creativity and originality of the 27 teams. Young freeskiing sensation Alex Bellemare and Nick Brassard took third place and were awarded $1000 and a Contour HD camera, while local hero Zack Aller and filmmaker Jérémie Bouchard were awarded second place and received $2000 and a Contour HD camera. They put together a smart story about Zack's transformation from a skier to a snowboarder.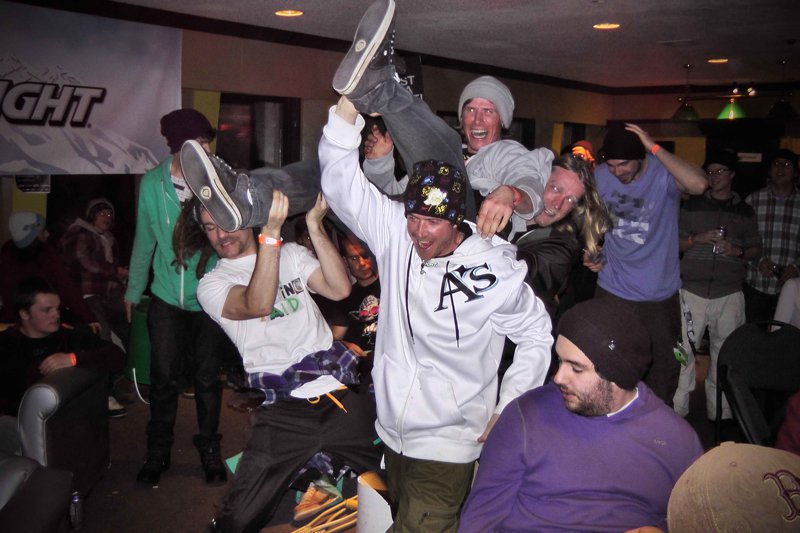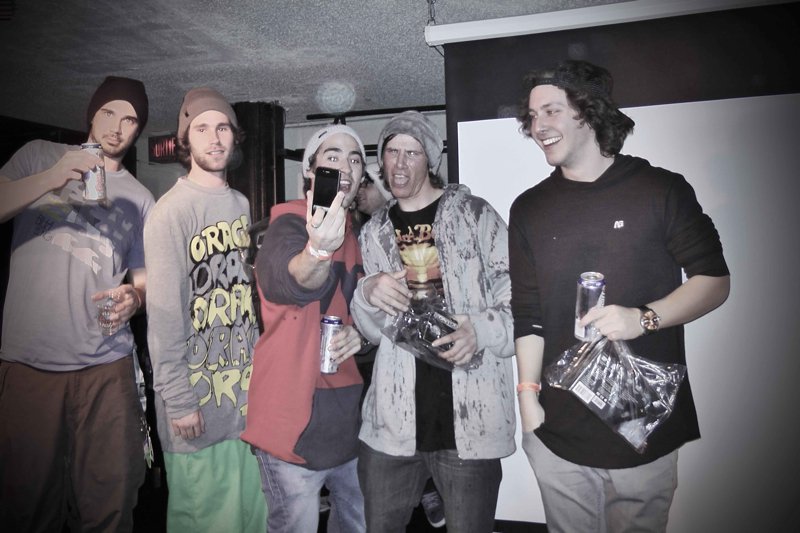 Finally, first place went to big air expert Matts Kulisek and Typhoon Media filmmaker Martin Lépine, who claimed the top spot with a video focused on Matt's Zen and funny attitude. The winning duo pocketed $4000 and each received a Contour HD camera.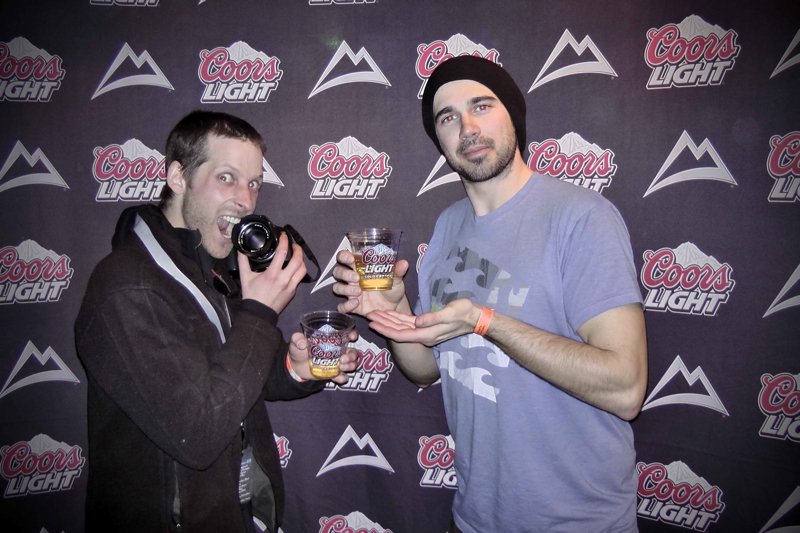 Honorable Mentions
Best cinematography: Jo Ferguson and Ghislain Monpetit
Best concept: Yan Dofin and Mathieu Cowan
Best riding overall: Dale Talkington
For being the first girl to participate in the challenge and killing it: Stéphanie Renaud and Sean O'Brien
 
Matts Kulisek & Martin Lépine's winning entry.
All the movies are available on the official site at http://www.themountainchallenge.com, and big thanks to all the teams! The Coors Light Saint-Sauveur Challenge was presented by Mon Saint-Sauveur, Mont Avila, Coors Light, Contour, Snowboard Canada magazine, Newschoolers.com, SBC Skier, Snow-Show.ca and Bite Size Entertainment.