Leaves are dropping, snow is falling, mountains are opening, and winter is almost here! We at Newschoolers know this is always a tough time of year for you guys, as you're counting the days until snow and wearing out the latest ski movies in your DVD player...so we wanted to bring a little joy to your life. That's why in conjunction with some of the good people who support us, we're offering you up a host of cool contests where you can win a ton of free stuff for the upcoming season.
You've probably seen or heard about most of these on the contest page or in the forums, but since there's so many going around we figured why not show them some extra love by listing them all in one place so everyone can get in on them...
Jay, I'm Beggin You Please...

You can win as much free stuff as possible but you still need money to go skiing right? Wrong. Jay Peak is graciously giving away not one, not two, but three free season passes for the 09/10 ski season (*one has already been won). And it's simple to win (*you must be a student though). All you have to do is...beg. That's right, beg. Bust out your video camera or webcam, get down on your knees, drum up a few tears, put your hands together, and tell Jay Peak how much you love them...and you might just score yourself free and unlimited access to the deepest snow in Eastern North America. Click here for more details.
Getboards Get Free Stuff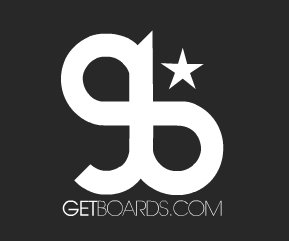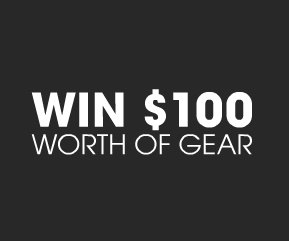 Our friends at Getboards.com are giving away $100 worth of product every other Friday. And all you have to do for your chance to win is head over to their site and fill in your mailing address to receive their free catalog. So you get a catalog with all of the best skis, boots, bindings, outerwear, accessories and everything else in between to droll over, along with a chance to win $100 worth of whatever you want out of it, just for signing up. Sound pretty good to us. Click here to enter.
Design TJ Schiller's Pro Model Ski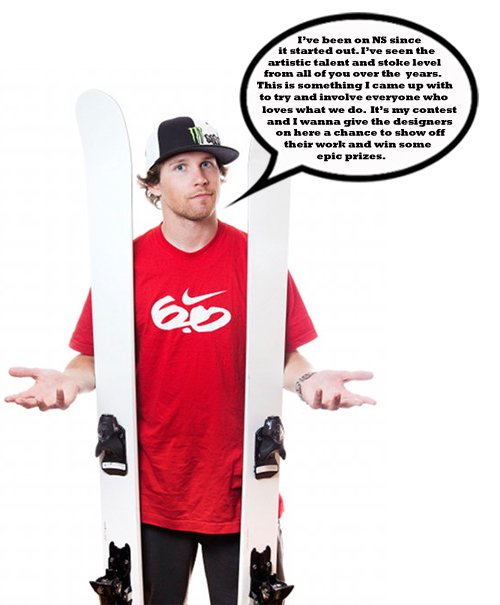 You heard it above from the man himself. TJ Schiller wants YOU to design his 2010/2011 pro model ski from CoreUPT.com. Between now and November 15th, submit your design to info@tjschiller.com for your chance to win. And just what will you win? LOTS. A full set-up from TJ's sponsors: Dragon, Skullcandy, Nike, Coreupt.com, POC, Monster and Newschoolers. It doesn't get much better than that! Check out tjschiller.com for more details and to keep tabs on what TJ is up to.
NS Store Monthly Raffle
We couldn't just let our advertisers give away all the free stuff, so we decided to get in on the act ourselves with not one, but two contests. The first one is pretty cut and dry. Anytime you buy something from the NS Store your name will be put into a box, and at the end of each month we'll pull a name out of it and you'll receive some free swag along with a refund for the purchase you made. Simple and sweet eh? So get on over to the NS Store right now and pick yourself up some fresh goodies for the winter (pssst...there's new products in the store).
Newschoolers Product Design...Round 2!

It's back! We're looking for the next kick-ass design to throw onto a shirt and we want you guys to hook it up! Whether you're a master in Illustrator or simply someone that knows their way around paint, download the template we're providing you, make a sandwich, lock yourself in your room and get to work! The winner will receive the shirt they designed along with two other Newschoolers shirts, a bandana, a mouse pad of their choice, and enough stickers to drive your local bylaw enforcer crazy! Click here to enter.
Win JP Auclair's Pro Model Jacket from The Ski Journal & Orage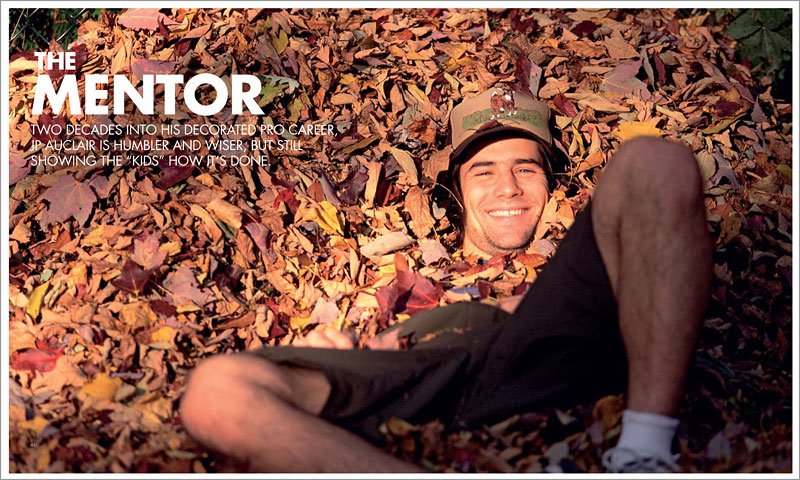 And last but certainly not least, here's another brand new contest in collaboration with our good friends at The Ski Journal and Orage. To commemorate their amazing profile on JP Auclair in their latest issue (which is shipping now), everyone who purchases a subscription to The Ski Journal through their online store and enters the promo code NEWSCHOOLERS will be entered into a draw to win a free JP Auclair Pro Model Jacket from Orage. In addition to that, the first 75 people to subscribe with the promo code will also win a free Orage shirt. So head on over to http://www.theskijournal.com right now and subscribe to one of the best ski magazines ever produced. You won't regret it.
There you have it. That's all of them...I think! So what are you waiting for? Go win yourself some free stuff...and pray for snow!