After Two days without any bags I finally got to go ski. We made our way over to Keystone on this perfect bluebird day. Me, Bobby, Martini and russ were pretty much the first persons up there and had perfectly groomed jumps. Personaly I had a mellow day just getting used to the jumps, but Russ and Bobby didn´t have the same mindset. doubles on the third run, rightside doubles and other crazy shit like that. It´s kinda drepessing skiing with those guys.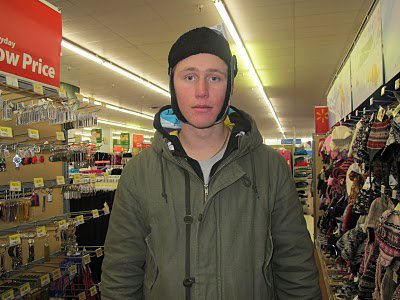 Russ got a new hat on Wallmart. Fits him perfectly.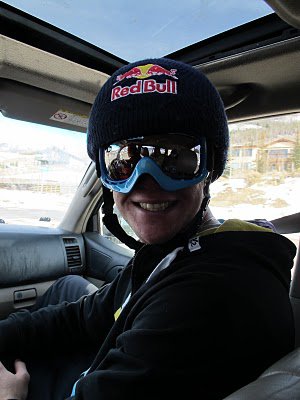 Is beanie over the helmet the new trend that replaces tall tees?
After we got back from the hill I spent 4 hours watching Lasse and Russ play COD. I was bored out of my mind witch resulted in me cleaning the apartment, for people that knows me that says a lot. When Colby got home we went to dinner (just me and Colby) after dinner we went to see Tanners movie. We we´re probably gone for like 4 hours, when we came back they were still playing. Addicted retards.Good night