Words & photos by Patrick Ryan
The Holidays are known to bring old friends and family together. Combine that with a foot of snow in upstate New York, and the urban sessions are bound to heat things up. With all of New York receiving the bliss of a White Christmas, I headed west to join forces with the Traveling Circus.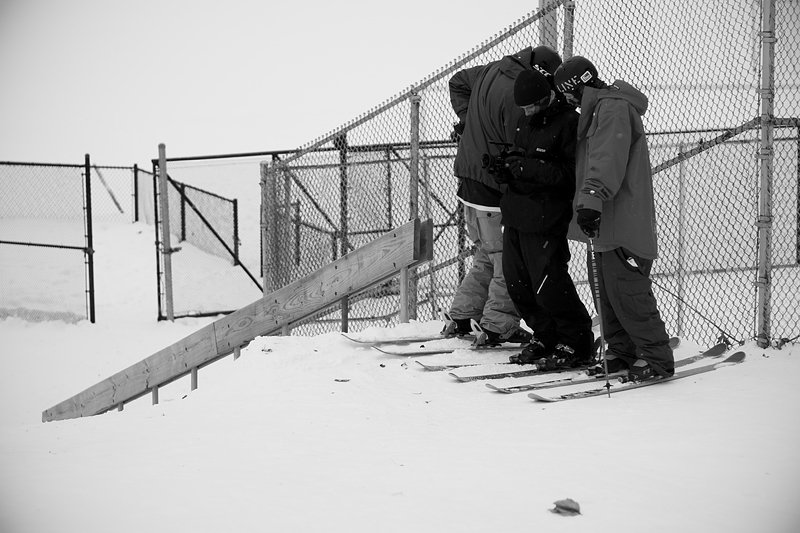 The Traveling Circus
The Syracuse area is home to many pro skiers, and the rails here have been slayed by the best, so we picked the epicenter that is Henegar Park to start the day. It was Ross Imburgia who logged the first shots of the session, not on the legendary wooden down rails, but on a wallride/fence gap in true Traveling Circus creative fashion.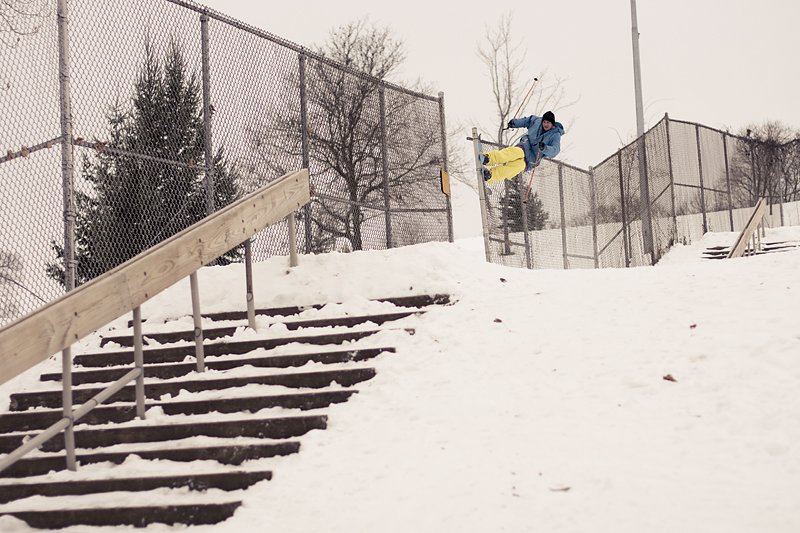 Ross Imburgia
Shortly thereafter something fierce was a brew in Ross' belly and he was forced to take a short "break" from filming. It was now up to Will and Andy to sand down the recently restored wooden handrails. As the light began to fade and the western New York cold set in, plans were made to meet in Albany the next day.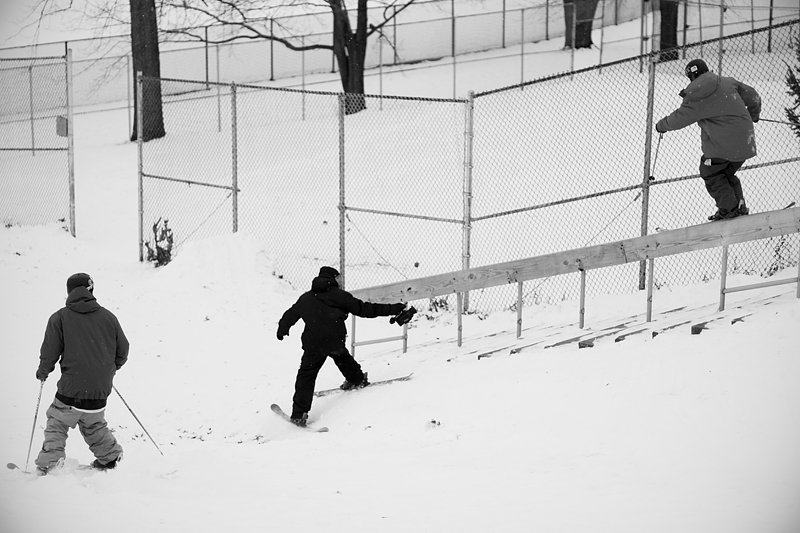 Will Wesson, Shane McFalls and Andy Parry
Early the next morning the sun was in (rare) full force and a motivated Andy Parry was quick to construct an icy, sewer-water-mixed drop-in on the sidewalk. The smell was indescribable, but soon settled back under the snow as Andy and Will began sessioning a modern art feature that was the focus of their trip. Soon everyone joined in and when too much paint had been scraped it was time to dive deeper into the ghettos of the ALB.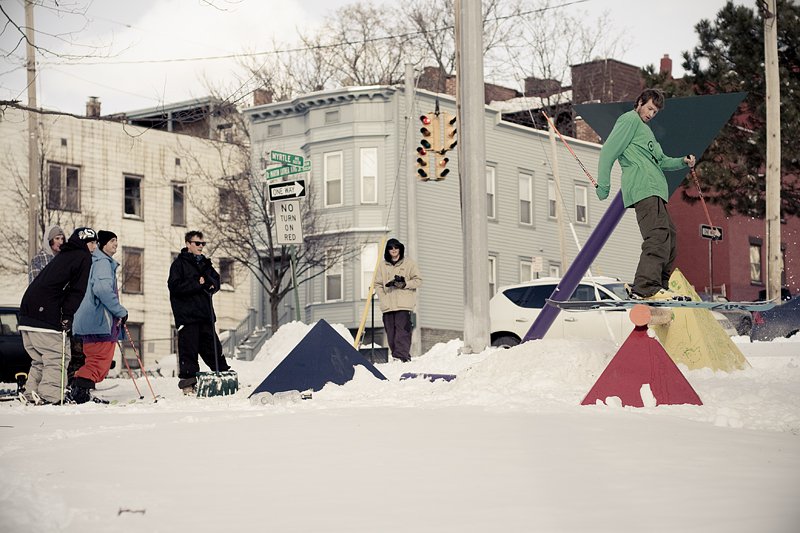 Andy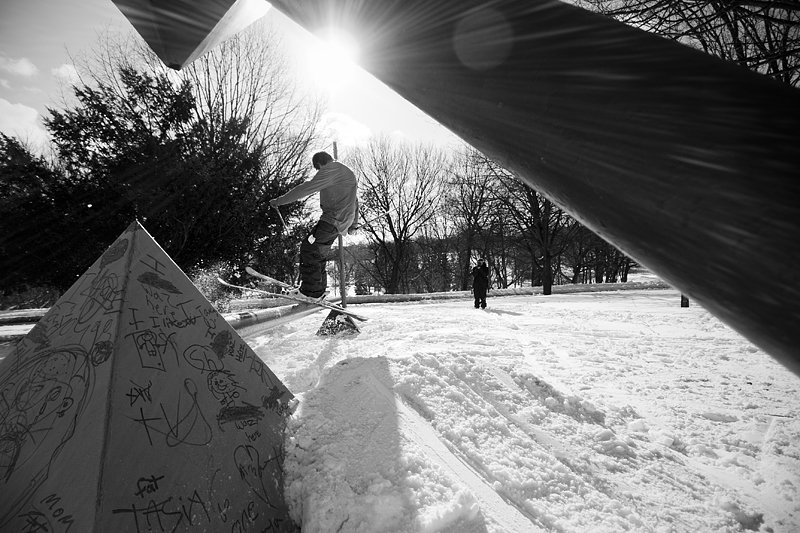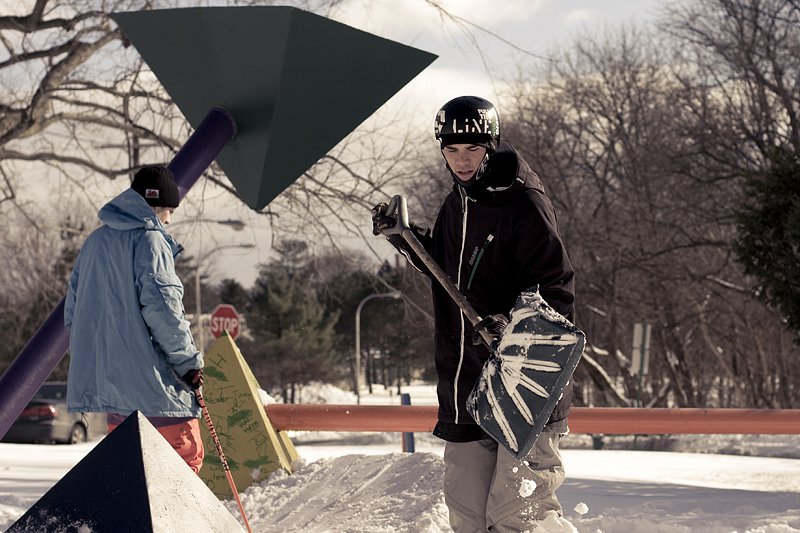 Will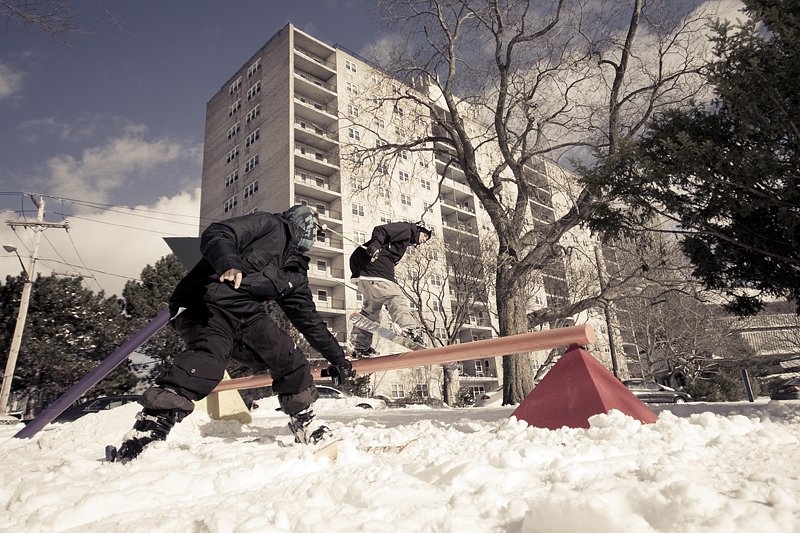 After several stops throughout the afternoon Nick Lyons, an old friend and Albany native, lead everyone to a rainbow rail in hopes of some personal redemption. Once a thicket of bushes and vines were cleared and a fresh denim jacket was found, it was time to attack the head high rails. Within minutes the sun started to disappear and Nick got his shot, officially wiping it clean from his bucket list.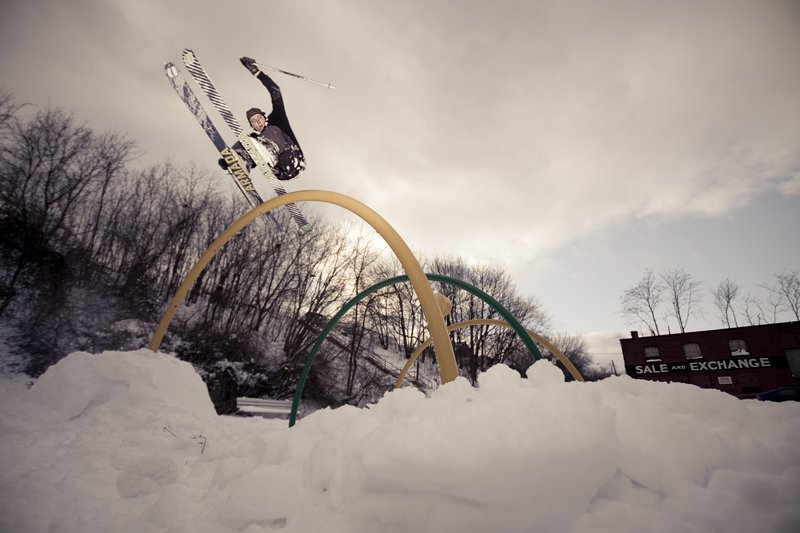 Nick Lyons
The holidays came and went here in New York, along with the snow, as the rain set in with the departure of the crew. As fast as it had all occurred, it ended.
Traveling Circus 3.3 - This is Stupid