It's time for another installment of Choices, presented by evo, a member-inclusive series here in the news comprised of gear reviews by you, the Newschoolers community.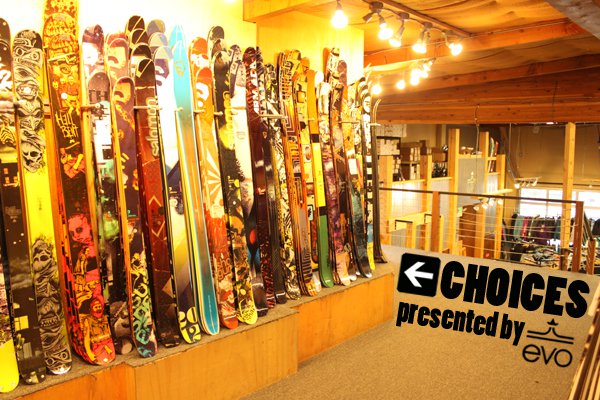 In case you didn't know, writing reviews on your gear and posting them right here on Newschoolers greatly increases your Karma rating, which will help your chances of becoming Member of the Month and winning a gift card from evo.

Rossignol Scimitar, reviewed by chaitea
Rating: 9 out of 10
The Scimitar is the best performing ski I've ever skied on. They can do everything, and they do it all well. I don't even know where to start with the good things I have to say about them. At a 96mm waist with full tip-to-tail rocker, the Scimitars are aimed at being an all mountain ski, which Rossignol truly achieved. I was at first worried about how a rockered ski with no flat spot would preform in the park, but my worries were quickly abolished. The Scimitars are poppy, playful, pivoty, smooth, and quick, which is everything I want from a park ski. I didn't get much chance to take the skis outside of the park this year due to the east's crappy snow year, but when I was in the west, I managed to put in a few laps in soft snow, and was pleasantly surprised by how the Scimitars' float, stability, and how well they plowed through crud. I'm a huge fan of these skis, and am overall very impressed, and surprised I don't see more on the hill. I would purchase them again, and plan to next season.
Buy the Rossignol Scimitar at evo.com or shop for all Rossignol Gear.

Salomon Lord, reviewed by llambert
Rating: 8 out of 10
The Salomon Lord is a great ski, especially for all mountain. If you buy them get them either center mounted, or 1 or 2 cm back, because in my opinion, the traditional/factory suggested mount sucks. They are fast (but somewhat heavy) with a stiff, consistent pop that stomp landings well and slide out properly when you land too back seat. Be aware though, these skis are not the best idea for park. I think in the future I would buy a cheaper pair of skis without fear of destruction. Considering their performance, they are a $500 ski no doubt. The p-tex bottom is extremely durable, and I took them back woods skiing and they handled wear and tear through rocks and sticks much better than my two friends' skis did.
Buy the Salomon Lord at evo.com or shop for all Salomon Gear.

Line Pointy Sticks With Grips, reviewed by Malcolm
Rating: 7 out of 10
I'll be completely honest, I was a little skeptical of the whole grab tab thing. I've learnt to grab with two fingers and hold on to the pole with my thumb, pinky and ring finger. It was hard to gauge whether or not I like the grab tab because I had to change the way I ski. However, I lent my poles to my brother and he liked them. He always wears mittens so he is used to grabbing with his whole hand. I've always skied with either cheap kids poles or none at all so these are definitely the nicest poles I've ever skied with. It's also the first time that I actually lock up my poles with my skis. The grip isn't uni-directional like most ski poles so I don't go all OCD when my pole is slightly twisted. It sounds stupid but I love that about them. The strap is really nice and comfortable too. Overall, it's a good quality product just like everything else Line makes. I'm not sure if the grab tab is right for me but it's worth giving it a shot. Worse comes to worst you could easily unscrew the grab tab and still have an awesome pair of poles.
Buy Line Pointy Sticks With Grips at evo.com or shop for all Line Skis Gear.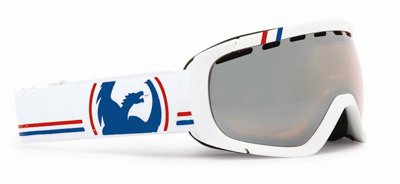 Dragon Rogue, reviewed by CKmediahouse
Rating: 10 out of 10
These goggles are perfect. You don't even notice they are there, because unlike the Electric EG2 and goggles like those, they are not super huge on my face. I wanted a goggle that has amazing vision, and is not a giant piece of equipment on my face. That is what the Dragon Rogue is. I had a pair of Oakley Crowbars before, and they were nice, but they just didn't feel completely comfortable on my face, so that's why I got the Rogue. They also have a curved lens, which makes the makes the vision 10 times better, and if you can't afford to drop over 100 bucks on goggles, you can find these for super cheap, despite the fact that they are not a cheaply made goggle.
Buy the Dragon Rogue at evo.com or shop for all Dragon Gear.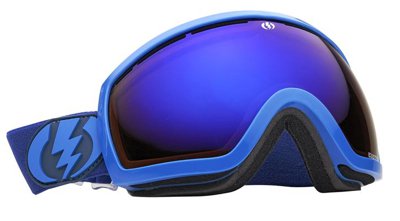 Electric EG2.5, reviewed by schmuck
Rating: 10 out of 10
The EG2.5 is a brand new frame from Electric this year that has a similar shape to their classic EG2 frame, but it's a bit shorter with more of a square shape as opposed to the roundness of the the EG2. I've been wearing the EG2 for the past three years and love the staggering amount of peripheral vision that comes with it (check out my review here), but I jumped at the chance to try out this new frame to mix things up a bit...and I wasn't disappointed. You still get the lengthy side-to-side vision of the EG2, but with a little less height, which is great for all the people out there who don't have as big of a face as I do and who may be intimidated by the girth of the EG2. On the durability side of things, the frame and strap holds up like a semi-truck in a car accident with a smart car, and I've found that the reflective lenses from Electric fare well in all conditions, rain or shine, bluebird or fog. Plus they're great for checking out chicks in tight ski pants without them being able to bust you.
Buy the Electric EG2.5 at evo.com or shop for all Electric Gear.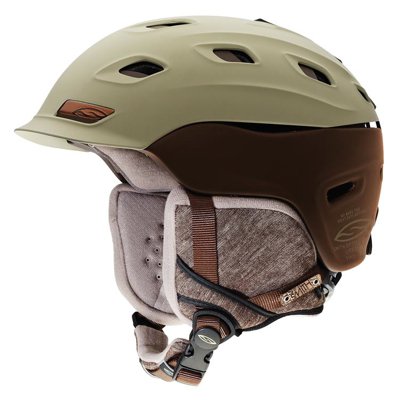 Smith Vantage, reviewed by Peacock
Rating: 8 out of 10
With two-way venting, a functional brim that prevents that annoying chairlift-drip from getting on your goggles and keeps you looking like Sage, and a sweet dial that tightens or loosens the padding, the Vantage is a high performance helmet that doesn't compromise your steeze. One complaint I often have with helmets is that the earflap systems pull out too easily after some use. The Vantage has held up well so far and hasn't suffered any serious damage despite my best efforts. I'd probably trust my first-born son in this helmet. Overall, I'd give the Vantage an 8.5. My brain is still intact, hopefully this review make sense and can attest to that, so the Vantage is doing its job well to date. Awesome venting and the optional earflaps let you rock the Vantage whatever your style preference is and in a variety of weather conditions. The knock on the helmet would be that removing/installing the earflaps is a little bit arduous, and the styling might be a little too "intense" for some. As far as function and fit though, it's my favorite so far.
Buy the Smith Vantage at evo.com or shop for all Smith Gear.