The week I spent in Chile with K2 was a blast. The team rarely gets together to ski so it was even more of a blast to enjoy some turns with friends. It's been a while since I've been back in Argentina. Sorry for the lack of updates. It's hard to sit in front of a computer when there's so much skiing to be had!! I'll let the photos do the talking...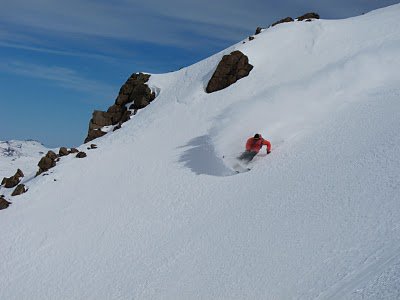 Pep slashing a turn for the catalog shoot on the backside of La Parva.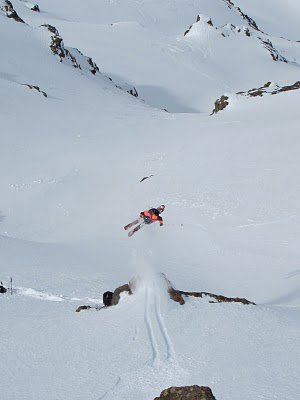 Pettit being the man as usual.
Pettit playing on the jungle gym rope course acting his age.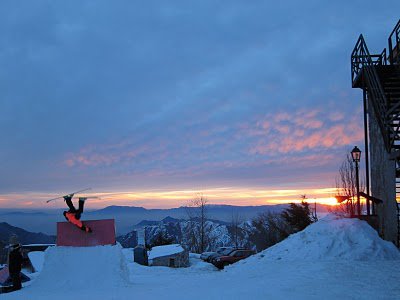 Pettit also hits wall rides for the shot with the sunset in the background. Here he is crashing.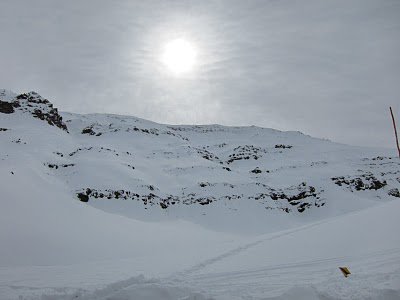 Road laps! The best snow we found was on the backside of La Parva. This is the competition venue for the freeski world tour in Chile. Pretty amazing terrain.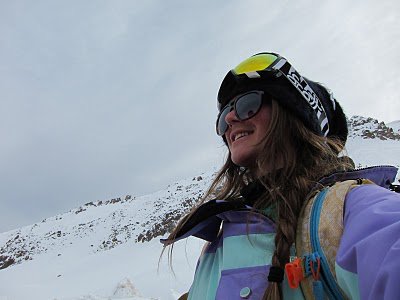 Here I am being stoked after the road lap! I still can't believe I'm shredding powder down here after such a long recovery from a double knee surgery. Feeling very lucky.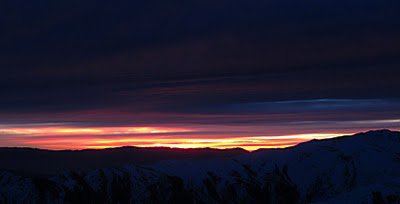 A few scenic shots. The sunsets never get old down here.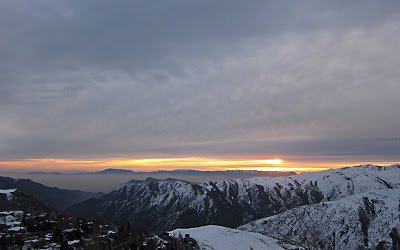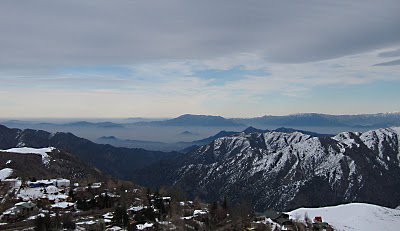 Team K2 from L to R...Seth, Andy, Sean, Pep, and myself.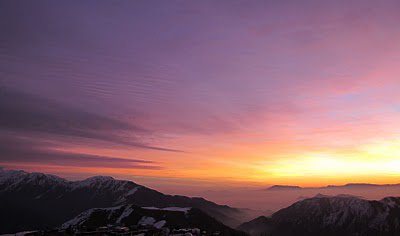 Our beautiful view from our deck in Farellones.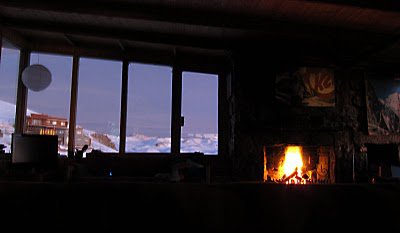 This is our cozy house in Farellones. It is the oldest building in the town. There was a ton of history on the walls of the house from old skis to condor eggs. Our hosts were amazing (Thanks Rodrigo!!).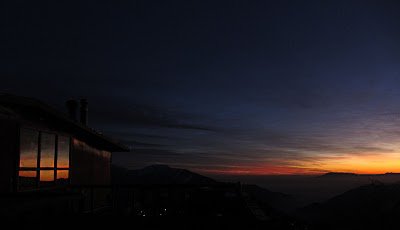 Our house from the outside with the sunset reflexion.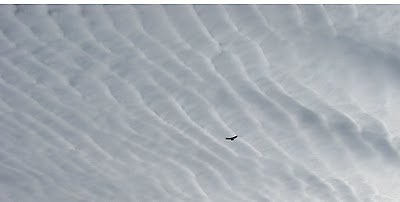 And I'll leave you with this shot of a condor flying overhead. Condors can be up to 33 lbs and have a wingspan of up to 10 feet. I love seeing them because sometimes it means there's a storm coming in when they're out hunting for food. I'll fill you in shortly on life in Argentina as I am back here now enjoying every second with South America Snow Sessions. Get outside and enjoy some fresh air!