Just finished up with day two on snow here in Argentina. With epic weather so far and a ton of snow, this season is shaping up nicely. Above, Skylar and I are looking up at Laguna, one of the many zones we take the campers.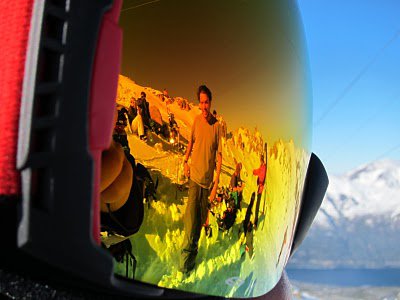 Laguna in the goggles.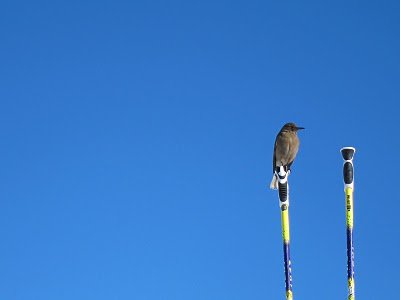 This little fellow hung out for a little while.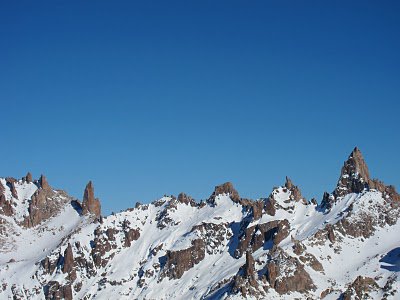 Behind Laguna there is a ton of terrain to be had!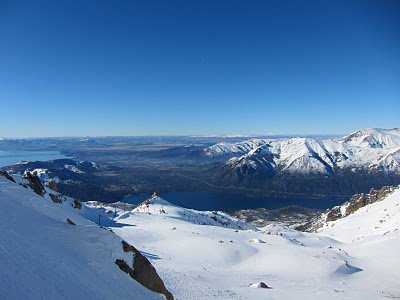 One of the many breath taking views from Laguna.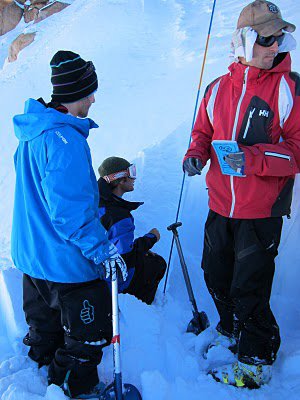 Guides Miles Clark and T Bird digging a pit to check out the snow pack so far this season. Stoked to have them down here!