Interview by Jeff Schmuck
Photos courtesy of Phil Belanger
Hey Phil! How have you been?
I've been great. Just got done with the winter season and am ready for summer!
How was your season? Did you get lots of skiing in, or were you super busy with the shop?
I'm pretty stoked on how much skiing I got in this season. I started a freeskiing program at a school in my hometown last winter and that gave me the chance to ski at least once a week with them. I did travel a bit for judging as well but I didn't have the chance to ski any pow this year unfortunately.
I know you've got some big news to announce about D-Structure. Fill everyone in.
I am really happy and honored to introduce Tanner Hall as the newest member of my D-Structure freeskiing team. I have been around Tanner for almost 10 years now and he decided to give me a little help with the shop and support what I do with D-Structure.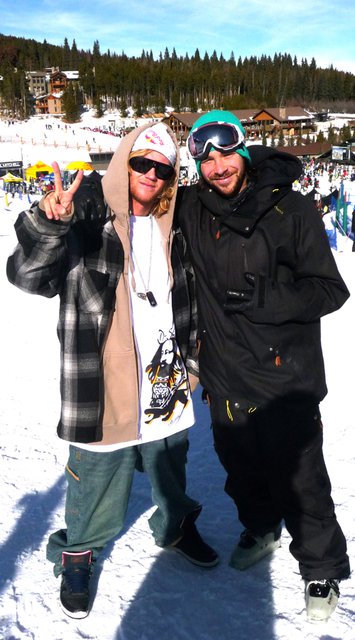 It kind of seems like a long time coming to have Tanner join the team. How'd it all come together?
I know that Iberg said a lot of good things about the shop to Tanner and all the effort I put into it. I will always remember that morning when Tanner and Eric called me and Tanner said, "Yo Phil send me some D-Structure B-Paul tees and hoodies I want to be on your team brother." That phone call just made my year and recharged my batteries to keep working hard.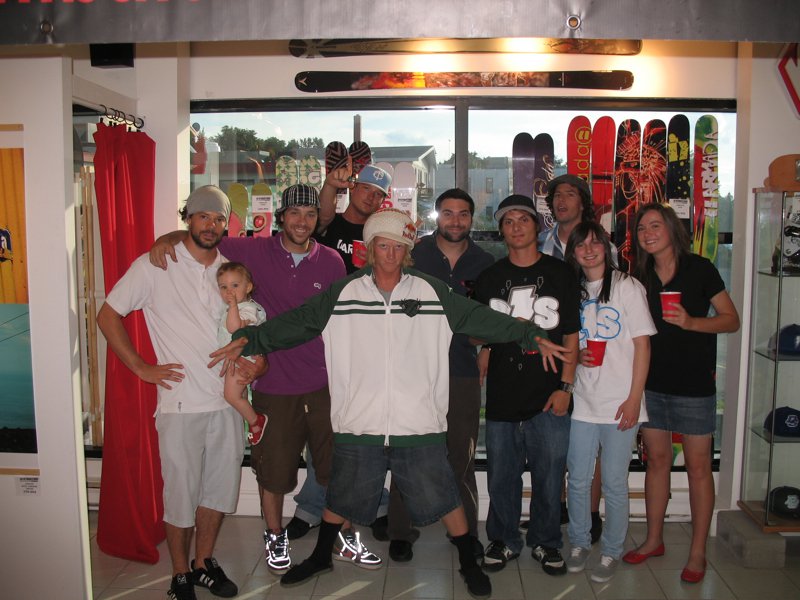 How have things been in the shop this winter? 
Things have been good at the shop. The freeskiing scene is getting bigger and bigger here in Quebec and I am stoked to be part of it. 
Summer is on its way, and you and Eric Iberg will once again be putting on the D-Splash water ramp camp just outside of Quebec City. For anyone who doesn't know what it's all about it, give us the rundown. 
D-Splash is a water ramp and trampoline camp that Eric Iberg and myself started last year. We have seen how the sport has evolved so rapidly in the last couple of years, especially in big air, so we felt we needed to start a program that could get more kids involved in the sport, while also keeping kids safe through air awareness so they can enjoy the sport for as long as possible.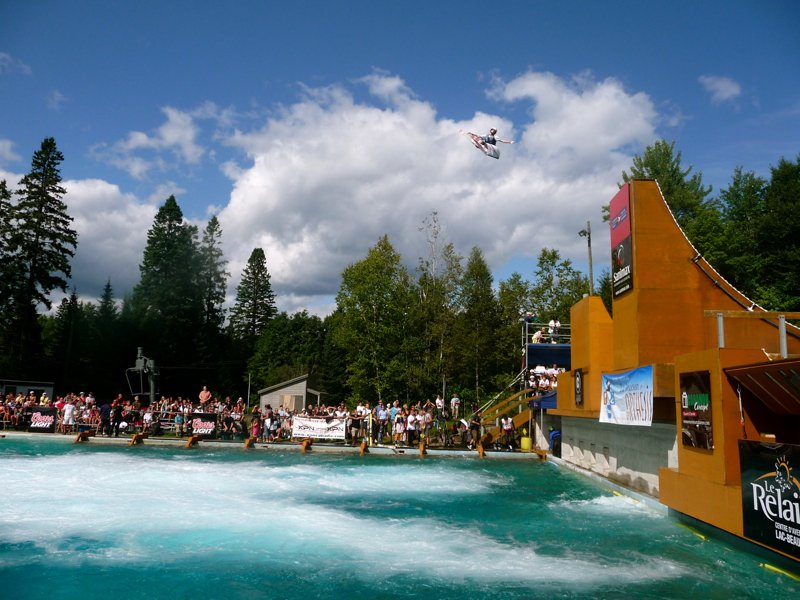 I know that last year's camp was a huge success for you guys. How'd running a camp for your first time go for you and Iberg?
It was really nice to have a small number of kids at camp last year. This gave us the chance to work with each kid a little more than usual and made any little troubles we had the first year a little more fun. We were also able to figure out new techniques on how to coach kids without making them robots.  
Who will be coaching this summer?
Chris Turpin and JF Houle are our head coaches again, and Tanner Hall, Henrik Harlaut, Phil Casabon, Charles Gagnier, Grete Eliassen and Kaya Turski will be rounding out our coaching staff this year.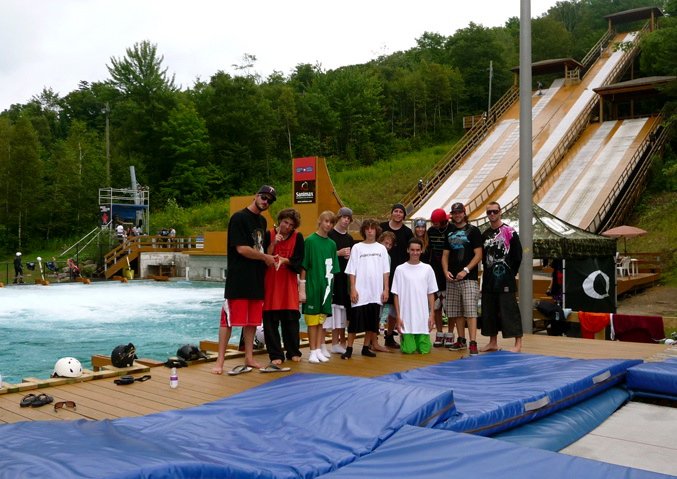 There's so many different summer camps out there, and obviously a lot of people want to go skiing on snow in Whistler or Mount Hood, but tell all the kids who are trying to decide between which camp they should go to why they should take a good long look at coming to D-Splash.
As I said, we created D-Splash to keep kids involved in this sport that is evolving very fast, and water is much more forgiving than snow. D-Splash is a water ramp and trampoline camp. It is NOT skiing. But, the air awareness we can teach through the tramps and ramps will allow you to ski that much longer in your life at a higher level. So if you are looking to be involved in this sport at a high level, this is the perfect camp to bring you to the level you desire.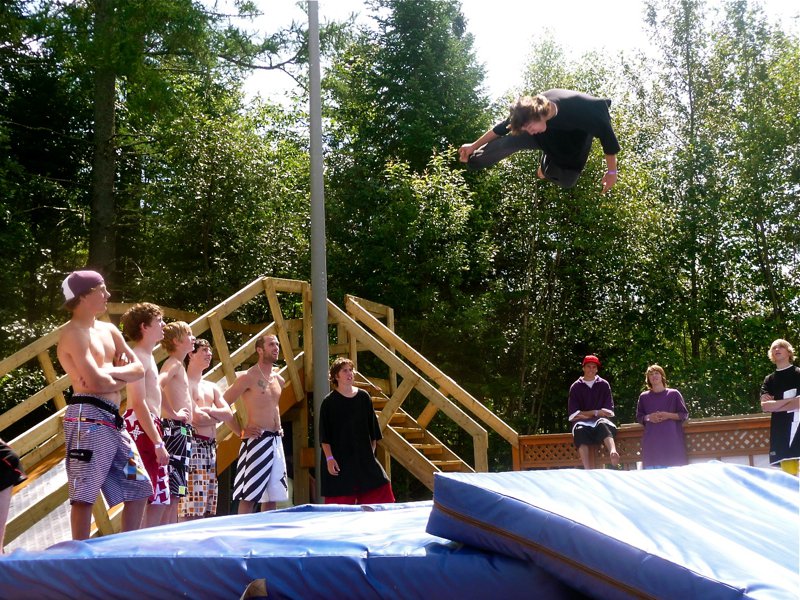 Lastly, as one of the true legends of freeskiing, I have to ask you what you think about the current state of the sport, and in particular your thoughts on the immense amount of progression that went down this year in halfpipe, as you were one of the first guys to really put pipe skiing on the map. 
I'm actually pretty stoked on where the sport is at right now. I remember a couple of years ago when everything was all about switch in the pow, then all unnatural tricks, then going as big as possible...and now it seem like everyone can choose what they want to do and have fun with it. And I'm so stoked on how many young kids are skiing now. In Quebec the freeskiing vibe is so positive and energetic and it makes me very proud. And regarding halfpipe, well what can I say? I really wanted to make a comeback for the 2014 Olympics, but I guess a 9 on the right wall will not be enough to get me in (laughs). The progression in pipe is just crazy right now though. It's so good for TV and for the sport in general to have the level that we have right now, so I can only say good job boys...and make sure you know where you're at in the air when you do those tricks (laughs).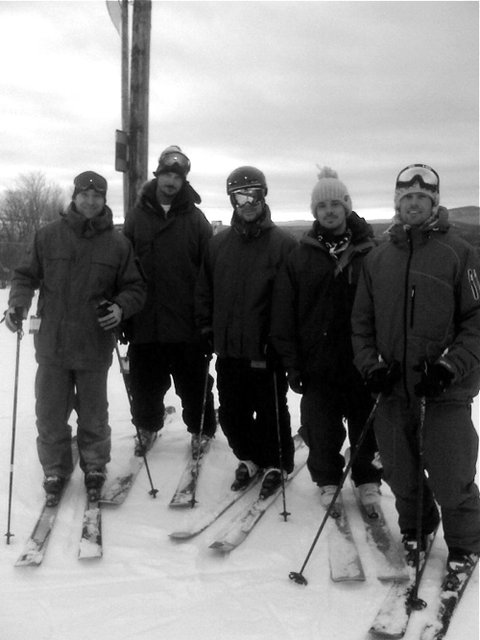 (left to right) Phil Dion, Eric Iberg, Phil Larose, Phil Belanger & Thomas Rinfret.
And last words, thank-you's, shout-out's?
I would like to tell all the kids out there that I need their help to make sure a shop like D-Structure still exists. Support your local shop that is dedicated to the sport, and if you don't have one in you area then we will be more than happy to help you with the best service in order to satisfy your needs. I would also like to thank all my employees and partners at the shop that have been there for a couple of years now and help me make it what it is: Nic, Slone, Frank and Phil. And to my entire team who respects what I do and helps me make things bigger and better. My girlfriend who has been supporting me since day one. And to Eric Iberg, for having so much belief in me and respect for me.