I was minding my own business, watching Henrik Harlaut's Q&A with Wallisch, when I got an email asking if I wanted to interview Henrik, about him being the first member of the MIPS global team of brain safety athlete-advocates. Obviously, it's always hard to turn down an opportunity to chat with Dollo, but this was a subject close to my heart (or head!).
I knew this wasn't just another athlete putting their name to a cause, because, as some of you know, I suffered a traumatic brain injury in 2010. Nine years after my accident I was in Kläppen, writing for Armada. I was sharing a house with the team and one night Henrik made a point of asking me about my accident and recovery. Henrik being Henrik, we ended up chatting about skiing as a whole and what he's been up to lately.
_
MIPS, the helmet safety technology company, is building a team of brain safety advocates. This team will contain athletes from a bunch of sports and you're the first member. What attracted you to the cause?
First of all, I always want to be a good inspiration for the youth. I think I am looked upon as one of the guys in skiing that has a nice style and stuff and usually in skiing, skateboarding, and a lot of sports, people think helmets are not stylish. I've never really agreed with that. I really don't think that the helmet, or the protection, is what defines what's stylish. So, I want to inspire the next generation not to be afraid of wearing a helmet, or any protection.
Also, I've had friends that have had a lot of concussions. Luckily, not many changes have happened to their lives, but just seeing that makes me want to protect my head as much as I can.
I'm honoured to be representing this team and I'm thankful for the people trying to progress the technology within protection.
_
Freeskiing is obviously a high-risk sport. Do you ever think about the risk or would thinking about it distract you from competitions?
I try not to think too much about hitting my head or anything like that. I just want to have protection so it's there when I least expect it. I obviously try to avoid hitting my head as much as I can, but I never really expect the times when I do hit it. I would rather just be safe at all times.
_
Do you feel that helmet technology has improved, so they're not as distracting?
Yeah, I definitely don't get distracted by it. The technology now is so light that you barely even feel that you have a helmet on. I did notice it more when I had super long/big dreads, then it was kind of tight around my neck, but then the helmet was a lot heavier, so I don't know what it would be like now. But for me now, I really don't get affected by it at all.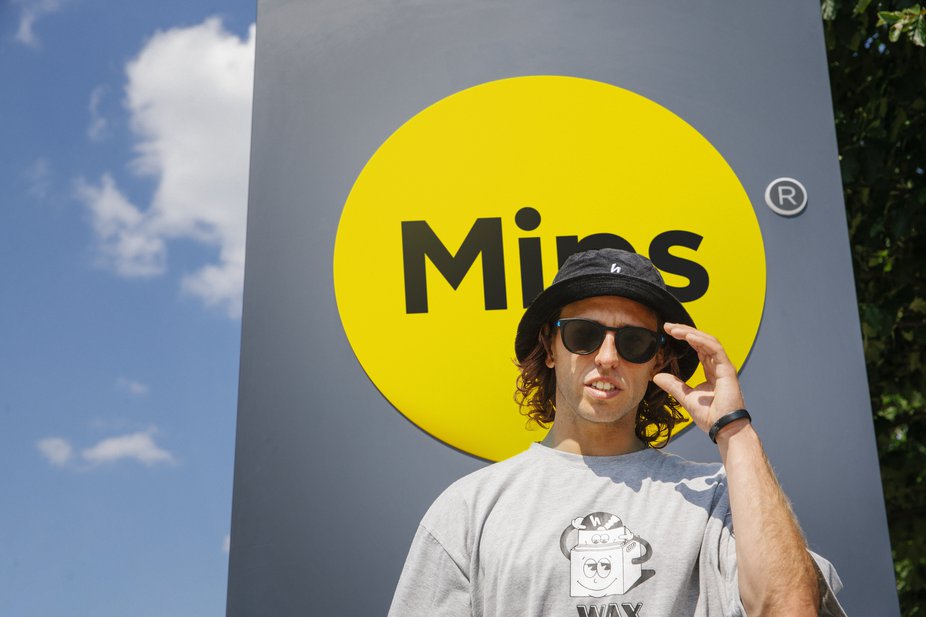 Credit: Sofia Sjöberg
_
Salute drops soon now, did it turn out as you'd hoped it would when you made the plan 2 years ago?
Yes and no. I always feel, at the end of my projects, that I could keep going for another year. I think that's just how I am, as a person, never really satisfied. I would probably be able to push it for one more year, but I'd probably say the exact same thing in a year's time. I think that's just how I am, as a person, like never really satisfied. I'm very happy with it and very appreciative. I think it turned out amazing, but I always know my ability and just think I can always go a little further.
That's for the future. I think the final product turned out as good, or even better than I could have envisioned at the start. Just my own skiing, I always see what I can do better next time.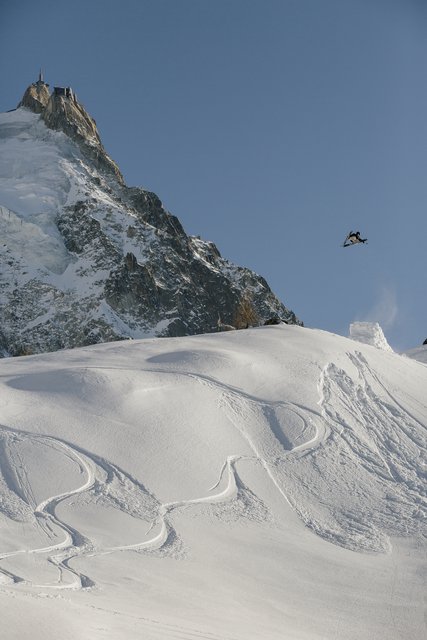 Henrik in Cham, but still doing what he does best Credit: Sofia Sjöberg
_
One part of the new movie is from Chamonix, will we see you ski more in the backcountry in the future?
I hope so! I really enjoy skiing in the backcountry, but I still haven't taken the step into the really big, high alpine steeps or anything with a lot of skiing in the backcountry. Mostly, right now, I just build jumps and do what I can do the best. I've definitely started to spend more and more time out in the mountains and I definitely really enjoy it. I hope to spend more time there in the future.
_
Is there good backcountry in Andorra?
Yeah, there can be, but these last two years it was pretty horrible, unfortunately. Just because of snow conditions, but in 2018, that season was amazing! I got to ski some of the best powder days I ever had in my life, in Andorra. So, the last two years: zero of those days.
_
Growing up skiing in Åre, was there much variety of terrain?
I definitely skied a lot more park, there's not much backcountry, more sidecountry. There is a lot of terrain and all types of terrain. I've always skied a lot of different things, that's why I think I got a good base. From the beginning, I've had a good base, which allows it easier if I step into the backcountry. Growing up though, my biggest goal was always to become one of the park skiers.
_
Will contest go normally or will they be difficult even if crowds cannot attend?
Unfortunately, I think a lot will be canceled. We already have seen the Modena Big Air, in Italy, was canceled. They canceled another slopestyle in Italy. Font-Romeo is in a part of France that's quite affected. I think a lot of them will be canceled, but I hope as many as possible will be able to run.
_
How did you keep yourself busy in lockdown?
I was in Sweden for most of it. Middle of March to the end of April I was in BC, Canada, actually. I was locked down there, but I was able to travel back to Sweden when it started to calm down a little bit more. In Sweden, it wasn't so heavy with rules. I was lucky enough to go up to the very north of Sweden with some friends. We went to Riksgränsen with military tents and were isolated from anything, even phone service. Just on the mountain, skiing, camping and enjoying being outside.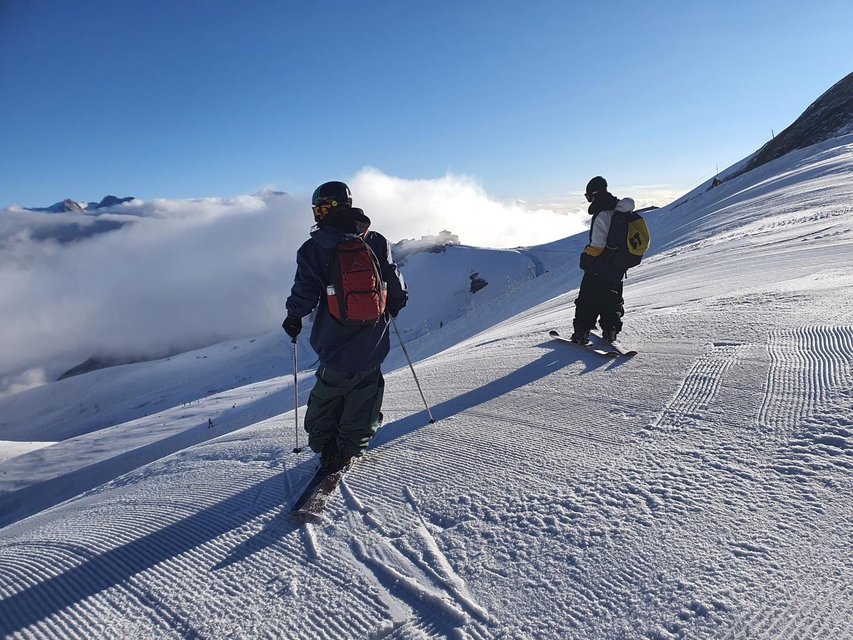 Credit:Marcel Bruesnisholz
_
Obviously, it wasn't a great situation, but I guess you haven't had too many opportunities to ski for yourself, since you've been pro. Trips like that must be pretty rare these days?
Yeah, for sure. We were still filming for Salute, but also it was just so nice to be outside. Some days we would just go and hike up, or skin up, a mountain and just do big turns, enjoy and just feel alive. We were just trying to get out of the madness a little bit. It was definitely affecting me; seeing the news and I just needed a release from all the crazy stuff that was going on.
Do you have any plans or hopes for winter 20/21?
I never really planned to do any big movie-projects this year, I definitely plan to do competitions, but I never planned to do more than I need to, to qualify for the Olympics or X Games. I just really want to focus on my own skiing and taking care of my body. I hope to be in Andorra and just try to progress my skiing to its full potential. When you go from competition to filming to competition to filming, sometimes it's really hard to just push your weaknesses. It's easy to just go with your strengths, improve what you can do and just try and do that to the best. I want to have the time to really push what I'm not as good at. Also, to have the time to recover, in case I am a little bit sore, just treat my body good and really evolve as a skier.
_
In our last interview you talked about the Olympics being one of your main goals, is that still the case?
Yeah, I mean it's always in my head. I am pretty competitive, as a person, and I really enjoy the pressure that competition brings. The Olympics is on a big platform, for the mainstream audience. I would love to go to at least one more, it's for sure on my mind.
_
In the contests, a lot of your competitors are so much younger than you, but you're still winning. Do you ever think about slowing down?
I haven't seen that sign yet. I feel really good, so I just plan to keep doing it until I don't enjoy it as much. Right now, I really enjoy it, and like you say, when I do put it down the way I want in competitions, I think I have the potential of placing well. I definitely don't feel like I've slowed down at all and mentally I am very on it, I think.
_
You won Big Air at X again last year, will we see anything new this year?
I hope so. I think about skiing, pretty much, all the time. It's very common that I'm thinking about new tricks of all kinds, for jumps, rails, butter combos... anything really. I constantly think about a lot of dreams and ideas and I hope the conditions and the jump are good enough to make some of them a reality.
_
2020, was the first year that Knuckle Huck was a ski event, do you think people will specifically train for it now, or is it a fun, more relaxed event?
I thought it was awesome. It was so cool to compete in something that is not necessarily the biggest, craziest jump or rail. It is really just any kind of roller, so it's very easy to relate to, for people that maybe don't have the craziest terrain park at their local hill. Of course, people will start practising it, but my hopes for that discipline is basically that it's more following what the feature is, rather than what the craziest trick you can do out of it. That's one thing that I was a little bit bummed about last year, with the Knuckle Huck, was that the judging criteria felt exactly like a normal slopestyle or big air contest, where it's basically: who can spin the most rotations, will get the highest score. That was very unfortunate because I thought it was the perfect opportunity for the judges to put a stamp on style or something creative. There was a formula where they didn't have to go by the number of rotations or spins. They could have just said; 'we wanna see something different with this.' I don't think they did that.
_
Was that the general feeling amongst the skiers?
I just go strictly off my own feelings. Obviously, I talked about it a lot when I was living in the tent, with my Swedish friends. Some of them are really good and professional, others are more just skiers that have been inspired and friends that I grew up with. We watched ski movies and competitions, in the past, but they're not necessarily as involved. For them, sometimes they definitely miss the free spirit and the core freestyle feel that skiing had 15 years ago. That can sometimes be lost these days.
_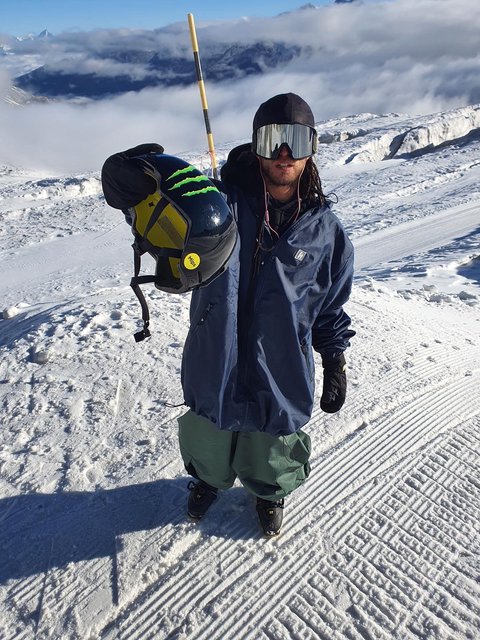 Credit:Marcel Bruesnisholz
_
If they have events without crowds, do you think we'll see less progression, without the energy of the crowd, or will there be less pressure so people might try something they wouldn't normally?
Me, personally, I love the crowd. You can feel inside if you put down a trick and the whole crowd is screaming, and your inside is screaming as well. Having the crowd there definitely adds something special. That's why I enjoy X Games over other Big Air contests where there's not as much of a crowd or it doesn't feel as important or as cool. When it's a lot of people and it's a vibe, I feed off that a lot.
Everybody's that good enough to compete in X Games, I think usually don't have too much problem with the pressure. I think everybody would rather have the crowd there than not.
_
I heard you've had a little change to your set-up, what's that about?
I've actually started skiing a completely different ski this year, the Armada ARV 86. It's only 86 under the foot and my ski is 98, so the ARV is a lot skinnier. I just wanted to try and see what it feels like because for the last nine years I've skied a fatter ski. When I started skiing it, I got the feelings and the edge control that I had when I was younger. I'm just enjoying experimenting right now. One really big thing that I enjoy with it is since it is a little bit skinnier, I think the pressure of impact is straight underneath my feet, instead of a little bit more on the side. I have had some issues with my knee, so it definitely feels like it's nicer to have the impact going straight through my foot and up the leg that way. Instead of feeling too much on the side of the knees.
I just came from Italy and Saas-Fee, on these two trips I didn't ski anything but the ARV 86.
I love the Dollo. I think it's one of the greatest skis ever made and I think I owe a lot of my success to that ski. Right now, it's just fun to try something new and different, which gives a little bit of a different feel to my skiing.