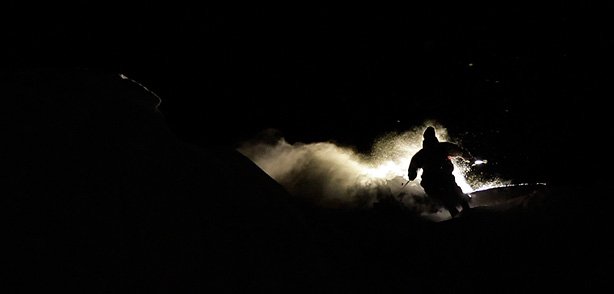 After months and months of rumours, Candide Thovex has officially signed for Faction Skis. Here's their official statement:
Every journey starts with a single step. FA|CT is the launch of a collaboration between Faction and Candide Thovex with the aim of creating high performance innovative products.
From this start point The FA|CT Collaboration has created products with cores of recycled PET that feel and perform like wood. Reinforcement layers of natural flax fibre replace fibreglass and carbon and the use of water-based inks help to create less waste. The result is a more environmentally friendly ski with improved performance and feel, combined with reduced weight of up to a staggering 900 grams per pair.
The FA|CT collaboration introduces three products to the market: ? a freeride fat twin, a park/pipe twin and a kids all-mountain twin.
Candide 3.0 ? Freeride
Twin?Tip/Waist/Tail: 142/112/132mm
Lengths: 167/175/183/191cm?
A double Editor?s Choice award-winning freeride twin just got supercharged.?We took our 3.zero, already one of the best high-performance freeride skis on the market, and together with Candide refined the flex pattern for better control, feedback and stability. The D120 core and flax fibres result in a ski that is 900 grams per pair lighter than the standard model.??
Candide 1.0 ? Park and Pipe?
Tip/Waist/Tail: 114/82/110mm
Lengths: 168/173/178/181cm
?A perfectly balanced, fully-centered sidecut park and pipe ski for those who want ultimate control and responsiveness in a phenomenally lightweight, durable package. Starting with the Kennedy platform, Candide replaced the core and re-profiled the flex for optimum feel over the entire terrain park. Destined to be a classic.
Candide 0.5 ? Kids Ski?
Tip/Waist/Tail: 113/79/105mm
Lengths: 125/135/145cm?
Finally, a high performance junior freestyle ski for aspiring heroes.?Using the same bomber construction as Faction?s adult skis, the FA|CT 1.0 combines sandwich construction with a generous 79mm waist width. Deep sidecut and a flex that will help younger skiers develop over the entire mountain, whilst rewarding those who are already advancing.
MPORA Action Sports
Related posts:Candide Thovex embarks on Candide Kamera Candide is one of the best skiers out there and...
Candide Thovex winning run at Red Bull Linecatcher 2010 – Tanner Hall's insights on Freeskiing! Here's Candide's winning run courtesy of Skipass.com, and Zapiks.com: Interview...
Faction – Wednesday Named after the seasonnaires day off, the Wednesday is a...