New for 2010 – a DrySlope Leading into jumps, launching campers into Windells BagJump. This is being built as we speak on Windells 53 acre Private Campus. It is nice having our own spot, it enables us to continue to grow the camp with the industry, this is something most other camps do not have the advantage to do.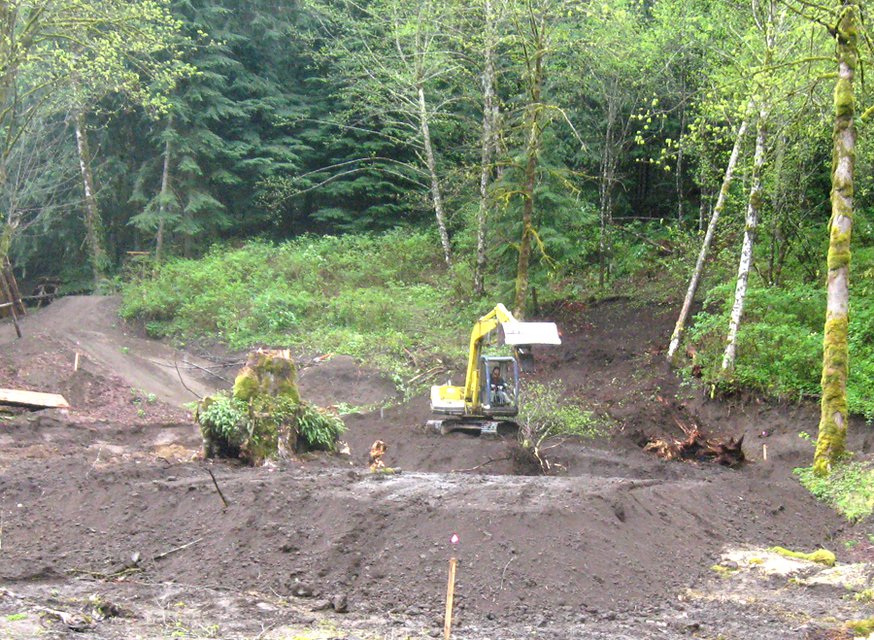 It is hard to tell what is going on from this picture – but there he is, smoothing out the dirt. You can see the flat area where the BAG will live, and then the DROP IN area is the zone up from there, that is partially cleared out!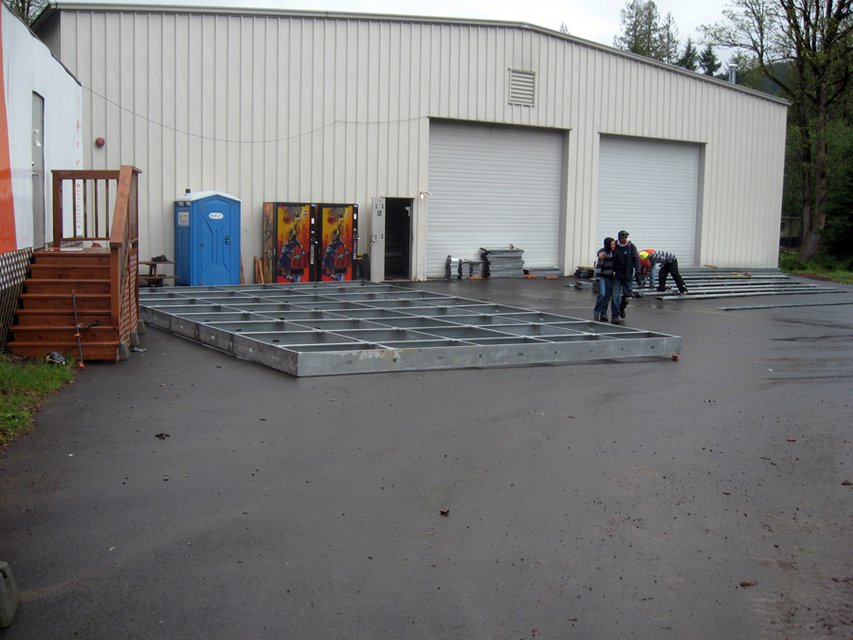 Here is a picture of the DrySlope Frame. 100 percent recycled galvanized steal, Windells doing their part to be GREEN. We are also building a DrySlope with 5 Jib Options – Stay Tuned for more info.
Related posts:Spring Camp Edits
ThrowBack Brochure
The DaKine Backpack goes too.