We've just begun session 5 at Windells Camp with a total revamp of the terrain park to help bring out the great snow conditions we have for July. In the morning while lapping the Magic Mile with coach Izzy Lalive's group where we found camper Maya from Taos, New Mexico. 14 year old Maya came to camp to learn everything so we're looking forward to see her progression on the mountain this week as she tackles everything she can.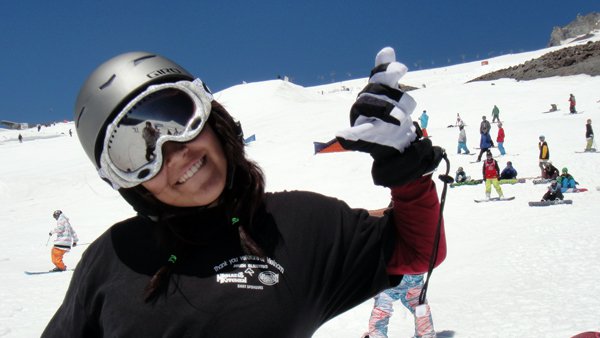 What made you decide to come to Windells Camp?
Maya: It seems like the most funnest place on earth. It's my first time here and it's so awesome.
What tricks do you want to work on this session?
Maya: Pretty much everything from jumps to boxes to rails.
Who is your coach and how has the coaching been so far?
Maya: Izzy Lalive! She's helped me so much, she hasn't been pushy just like "okay you can do that or do this"
What feature were you working on today?
Maya: Boxes. It was so fun, I tried and tried again.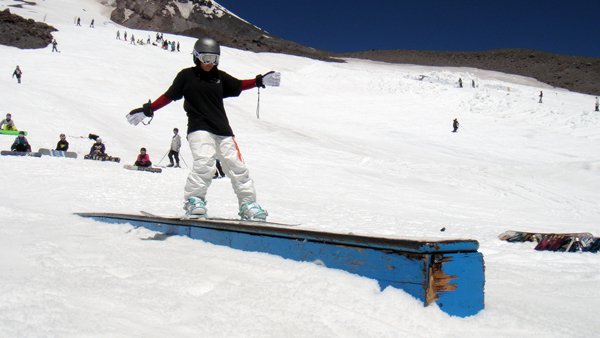 Are you looking forward to any on-campus activities?
Maya: Paintball, rafting, trampoline. Pretty much everything.
Any shoutouts?
Maya: To Kiowa cause she's a snowboarder and lives in San Diego!
Congrats to Maya for standing out this morning and we're stoked to see you progress this session! Stay tuned for more Campers of the Day at Windells Camp!
No related posts.