We've just become session 6 at Windells Camp with stellar snow conditions and new updates for our private terrain park on Timberline. Every year we see return campers who continue to come back summer after summer to push their riding and one of those familiar faces is Eddie Wall Senior. Eddie describes himself as a 18 year old physically and mentally but with a face that looks 60 years old. With a pro snowboarder son Eddie Wall, the Senior version is out there riding and enjoying snowboarding just as much as any other snowboarder on the slopes. Today we watched the Senior shred with his son to enjoy a great day on the mountain.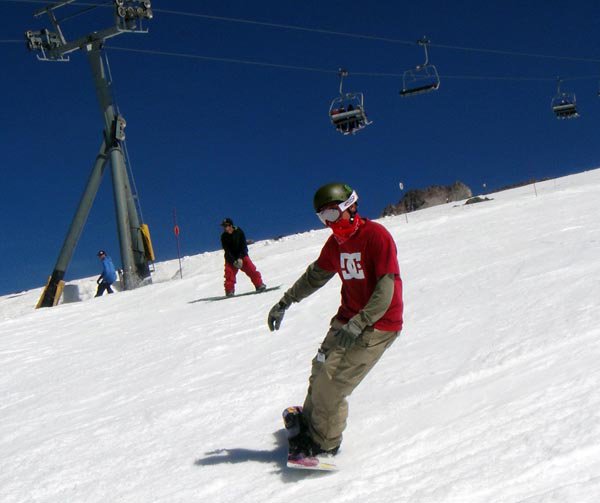 How long have you been coming to Windells Camp?
Eddie: Maybe 7 years but could be longer.
What were the reasons for coming to Windells Camp and why do you keep returning to camp?
Eddie: Well the first reason I came here versus any other camp was Eddie used to work here. I knew some of the people that worked here and I figured I'd go to Windells, why not? When I got here, I met a lot of people and once you know people and everyone is friendly you just keep coming back to the same place.
For those who don't know, who is Eddie?
Eddie: He's only the greatest snowboarder in the world, he's rode for Forum for probably 8 or 9 years and several other companies like Smith goggles. He's a good pro and he's my son.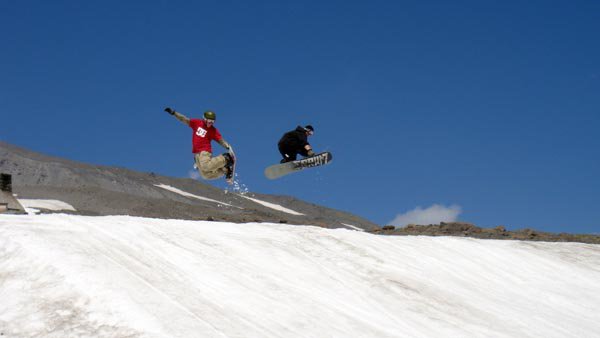 How do you like adult camp at Windells?
Eddie: I always love adult camp. The best part about adult camp is hanging out on the back porch drinking beer and talking and meeting all kinds of friends. No matter where I go all over the country, I always bump into people I've spent time with at Windells. It's so much fun!
How do you like the adult activities?
Eddie: Like going out at night? I'm not crazy about all that, I just like sitting out on the back porch drinking beer. I don't like sitting in a van going to movies. The strip clubs are pretty good, I like that.
Who is your coach this session and how's the coaching been so far?
Eddie: Moss Halladay. Coaching is always perfect here, always have good coaching all the time.
What tricks are you working on this session?
Eddie: I want to pull a nice backside 3 and if I'm really lucky it'll be with a grab.
Any shoutouts?
Eddie: All the roommates, all the guys here are great that's why I come here.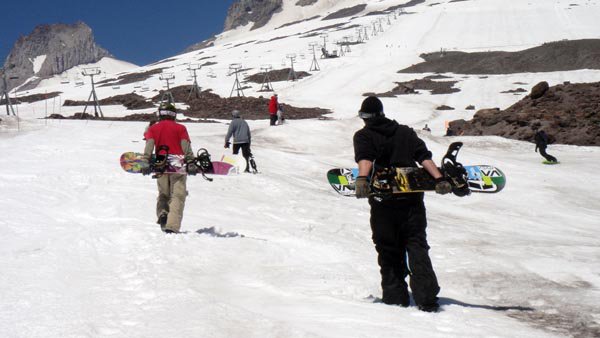 It's great to see Eddie Wall Sr back at camp and enjoying a great day of snowboarding on the mountain. Stay tuned for more campers of the day as session 6 continues on.
No related posts.