Words & photos by Jeff Schmuck
Session 3 of Camp of Champions is in the books, and it was truly one for the ages, because in the event that you missed our update on Momentum yesterday, we've had absolutely nothing but bluebird skies here in Whistler for the past two weeks, and in case you hadn't noticed, COC's park is next level.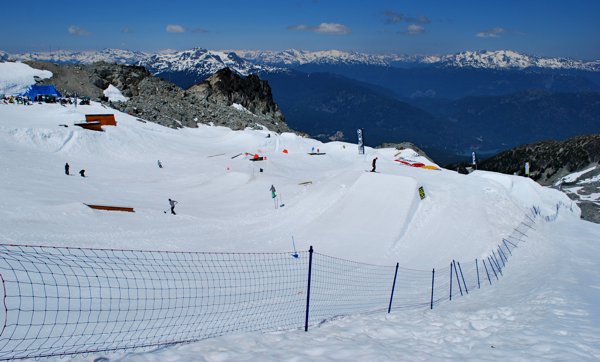 Camp of Champions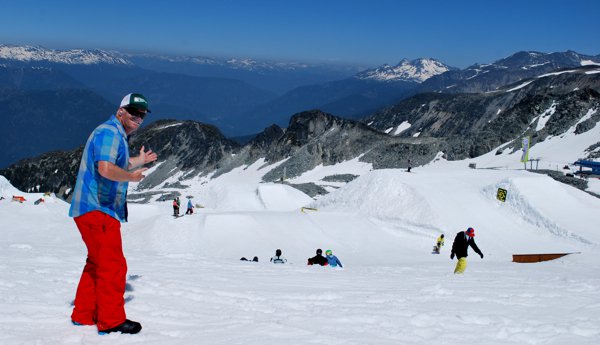 COC Founder Ken Achenbach
Before we get into what happened on the hill though, it's time for a look the immense amount of fun-filled options that Camp of Champions campers have at their disposal after skiing via the COC Compound, which much like their park, is bigger and better than ever, with a mini-ramp, multiple air bags, BMX, mountain bike and skate ramps, dry slope rails, and the infamous Launcher (a mechanical pulley system on dry slope that 'launches' campers off a jump and into an air bag)...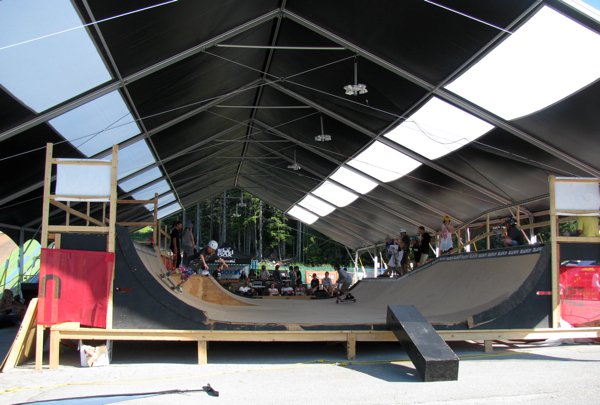 The COC Compound...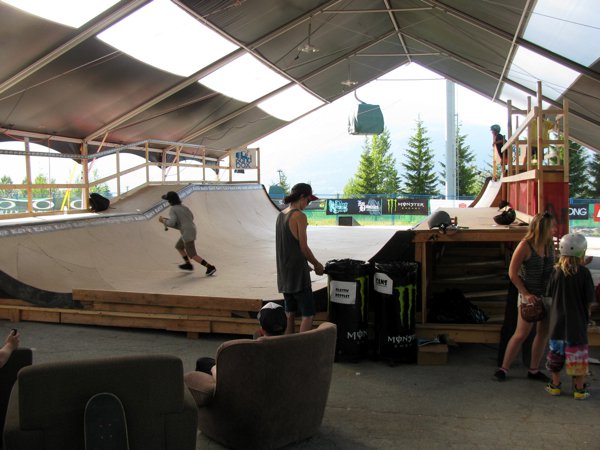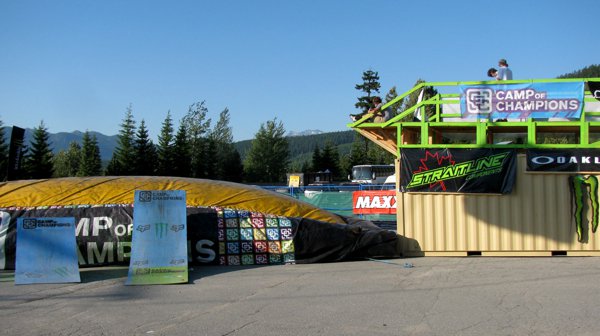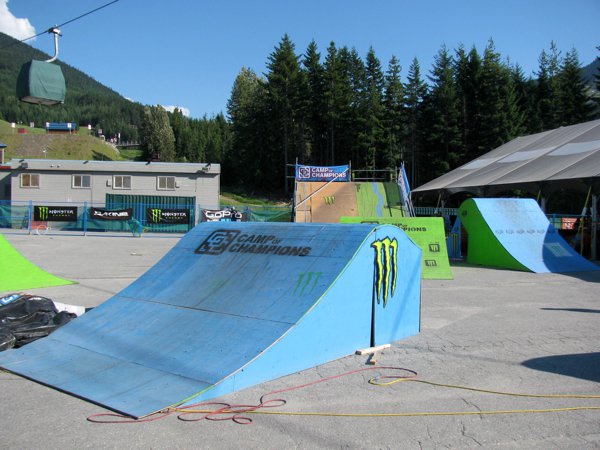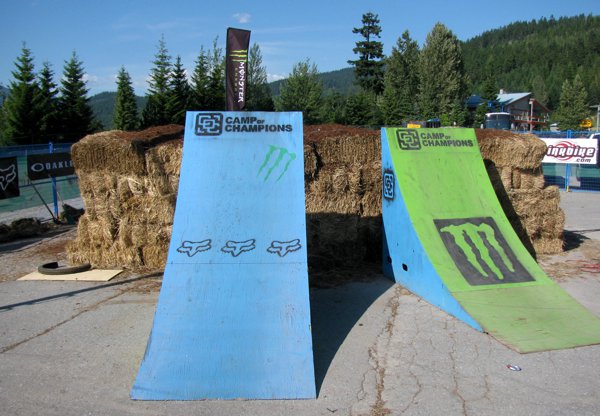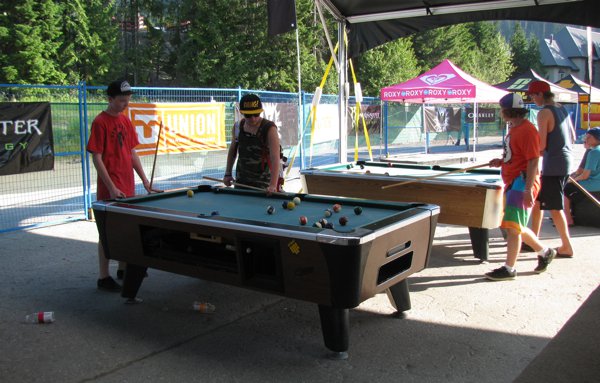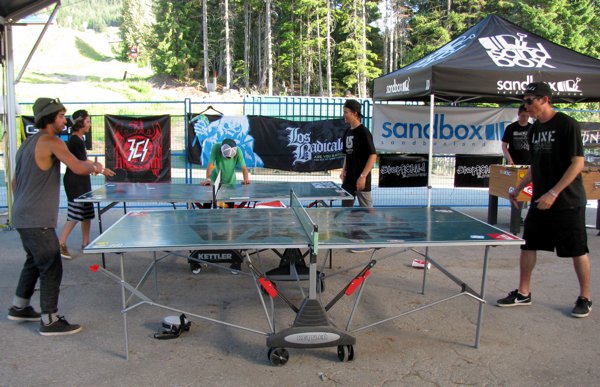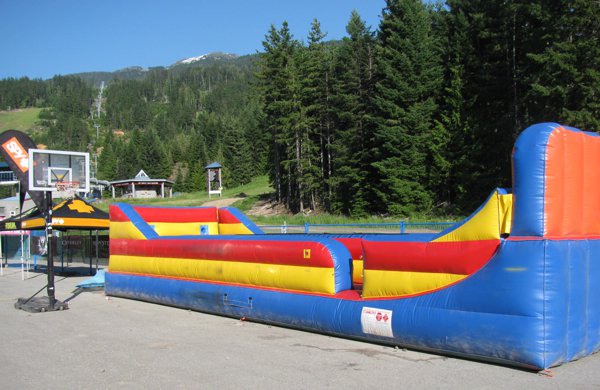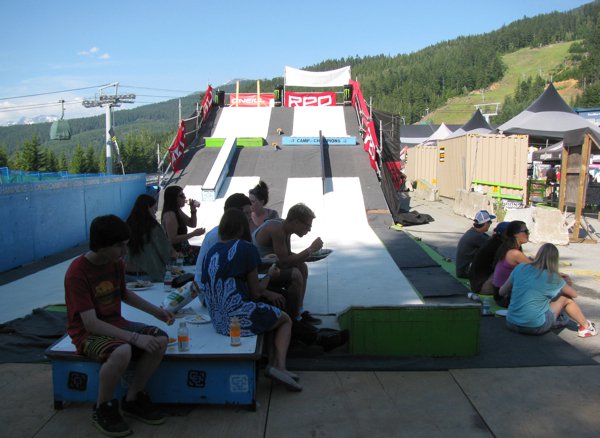 Dry Slope Rails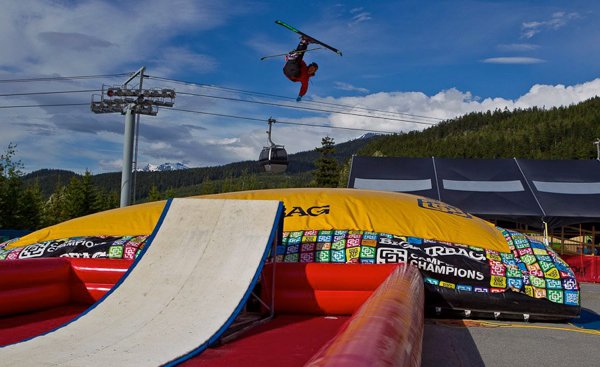 The Launcher. Photo by Ashley Barker
On the hill, concurrent Send It With...Sessions were going down, with both Traveling Circus Week and Legs of Steel Week taking place, which saw Andy Parry, Will Wesson, Ahmet Dadali, Erik Olson and Shane McFalls come to town to link up with COC coach Max Hill, while the lovable and hard rocking Bene Mayr held it down and then some for LOS.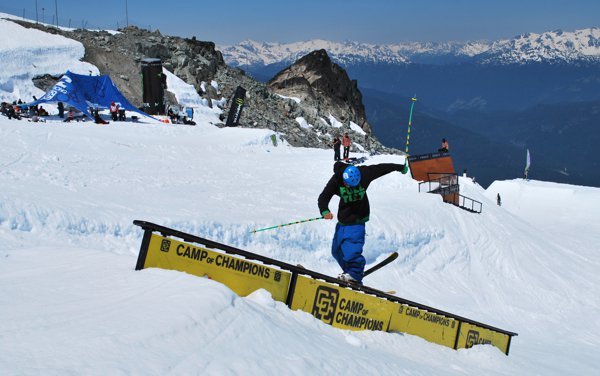 Andy Parry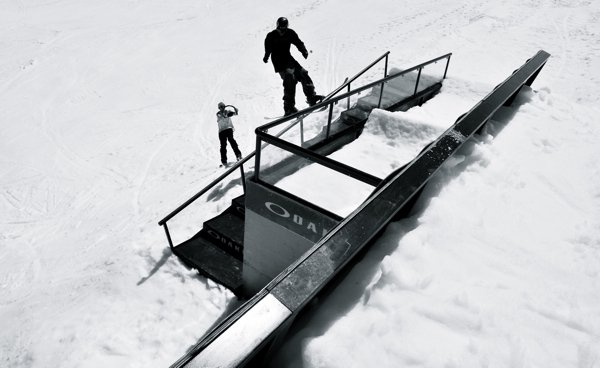 Will Wesson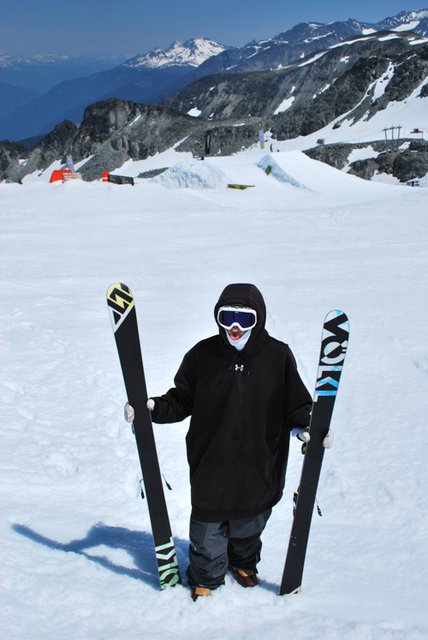 Ahmet Dadali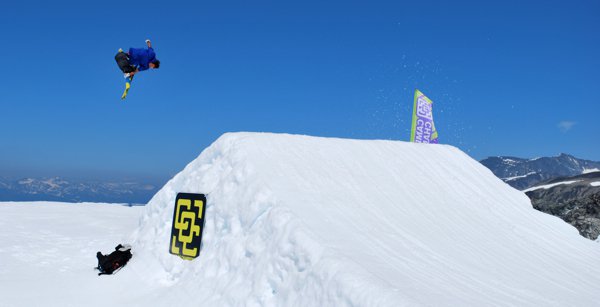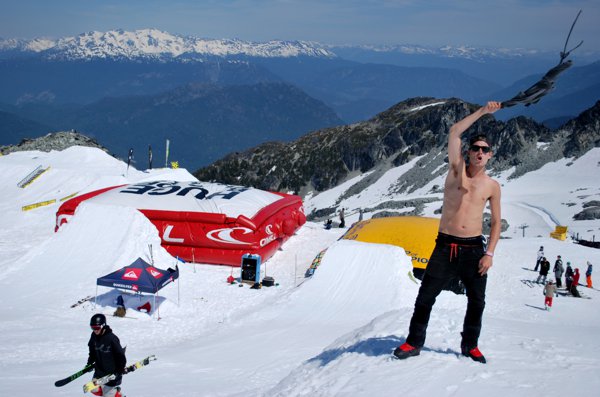 Max Hill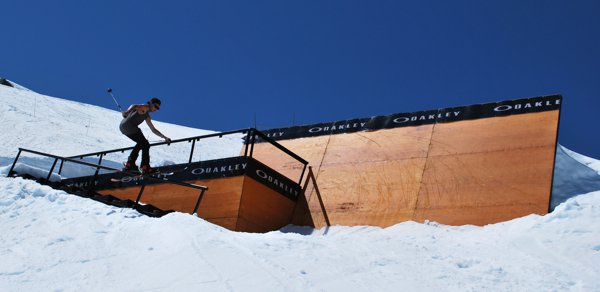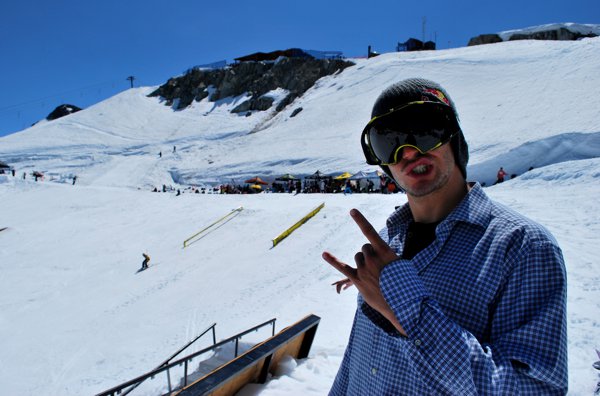 Bene Mayr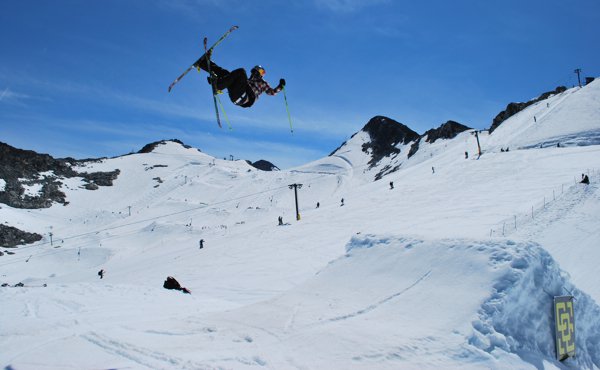 Both entities provided some serious highlights over the course of the week, including a Send It With Session in the construction zone with Legs of Steel, where Bene Mayr (with a little help from Mack Jones and Joe Schuster) encouraged the campers to flatspin their way over the wooden crate gap.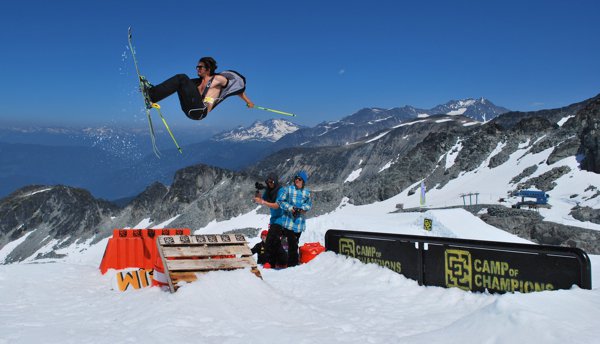 Bene Mayr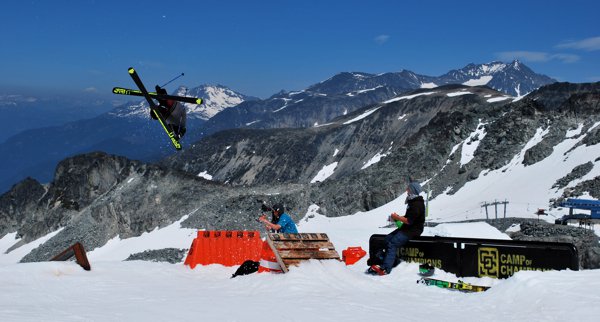 Mack Jones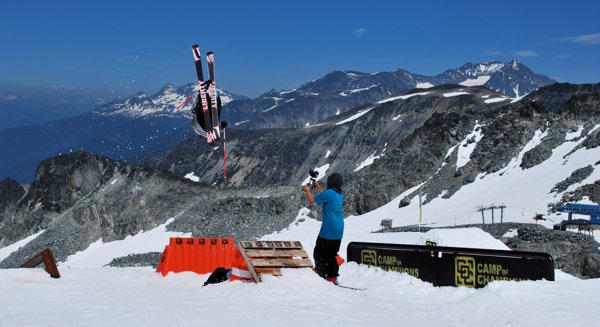 Joe Schuster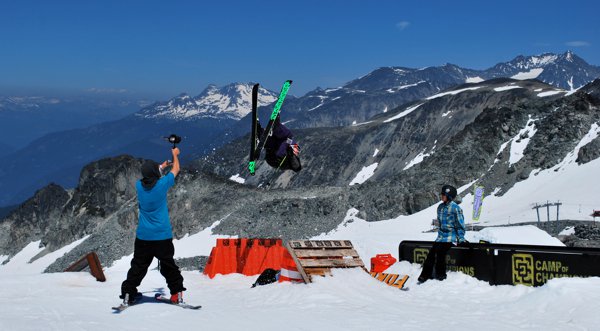 Camper!
And being that it was also Traveling Circus Week, it just wouldn't be Traveling Circus Week without an onion eating contest for free skis, which the boys happily put on during the end of session barbeque.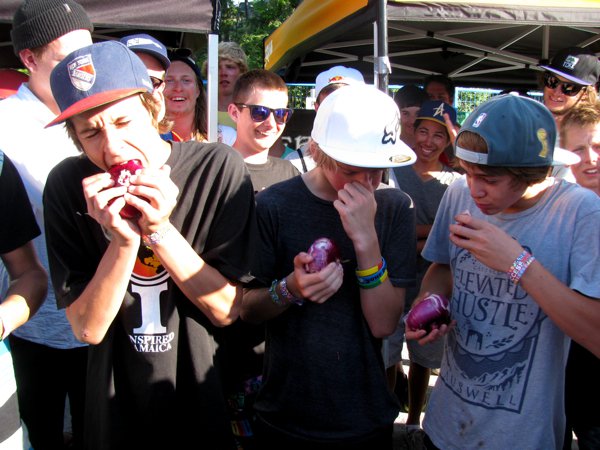 Eat an onion, win free skis...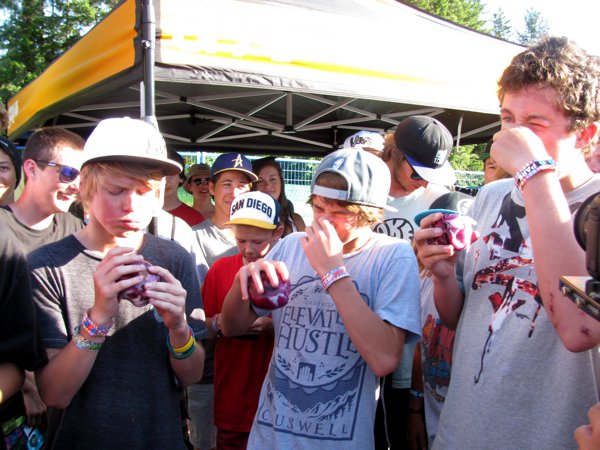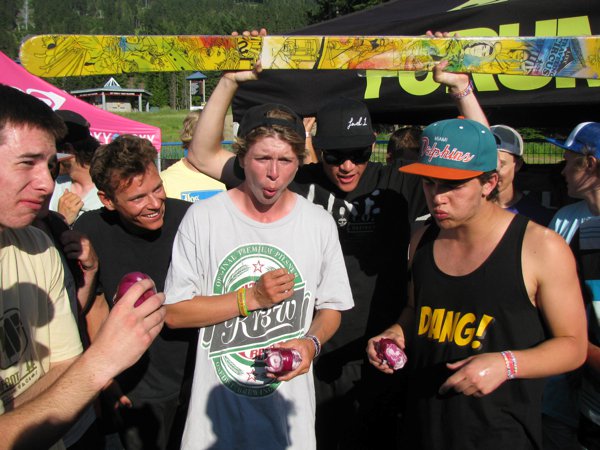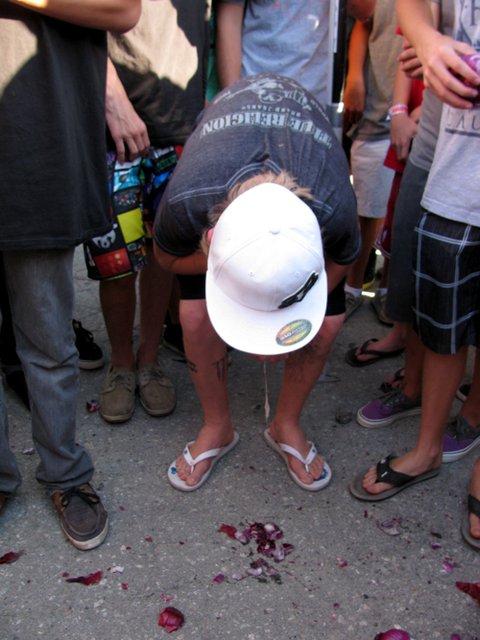 Uh-oh!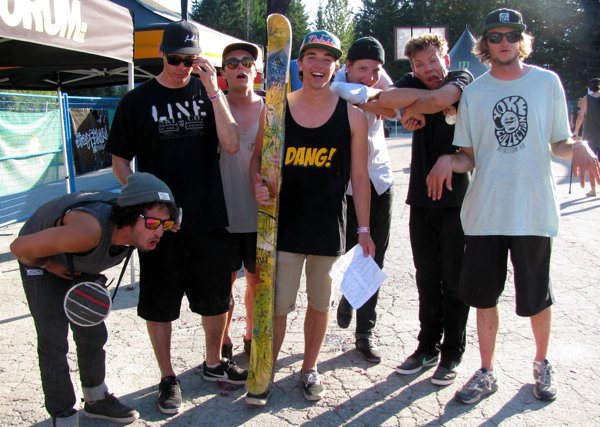 "winner, winner onion dinner."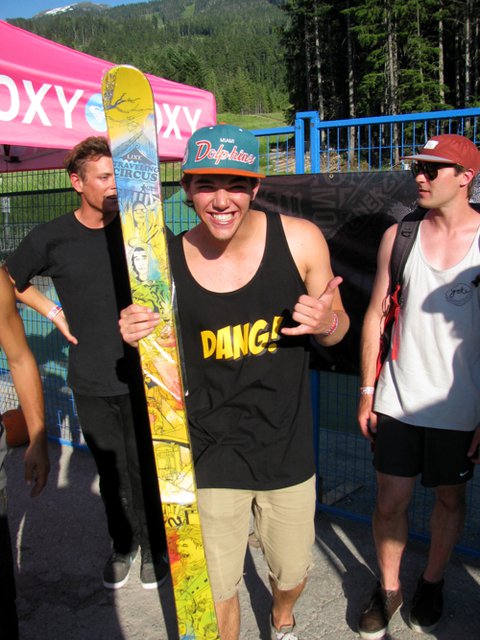 STOKED!
Just like last week, the last day of session at Camp of Champions is always the place to be (largely due to the always entertaining COC Rodeo, where campers compete in a jam-format slopestyle contest for prizes), and this week was no exception, as COC Founder Ken Achenbach made an appearance on the glacier with a swag piñata in tow, which skiers and snowboarders alike promptly began tapping in an effort to bust it wide open.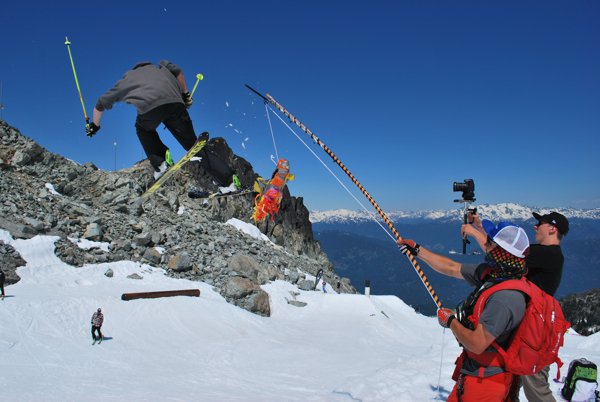 Swag Piñata!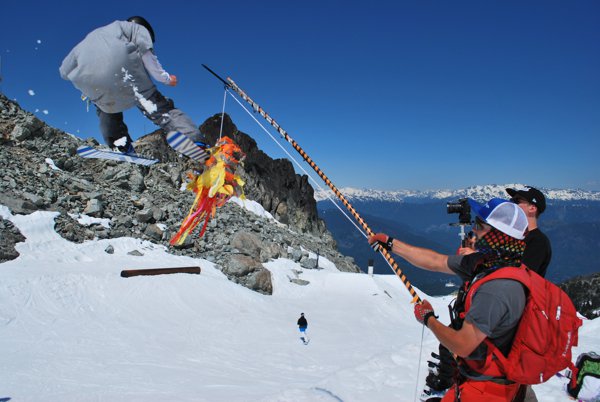 And somewhere in between all of that tomfoolery, the campers, coaches and guest pros somehow found the time to continuously dominate COC's best park to date...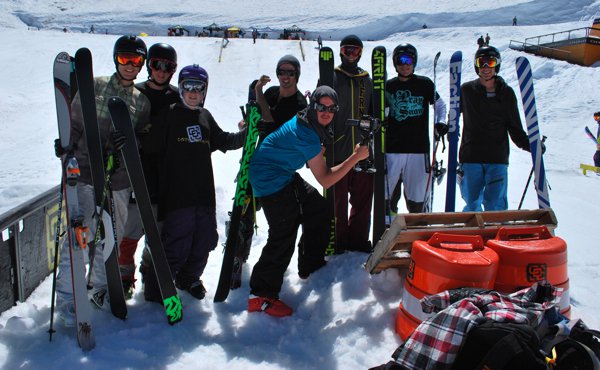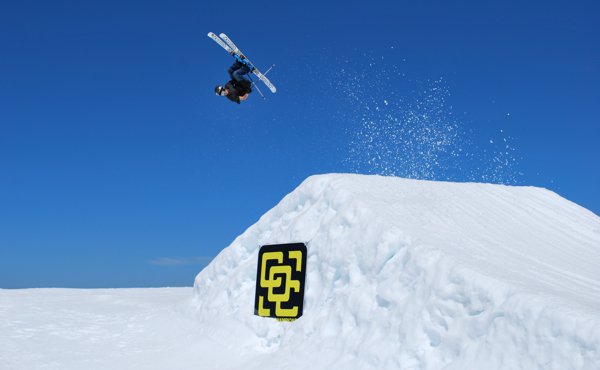 Campers...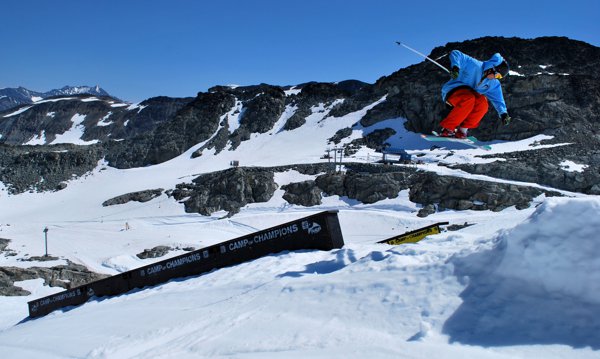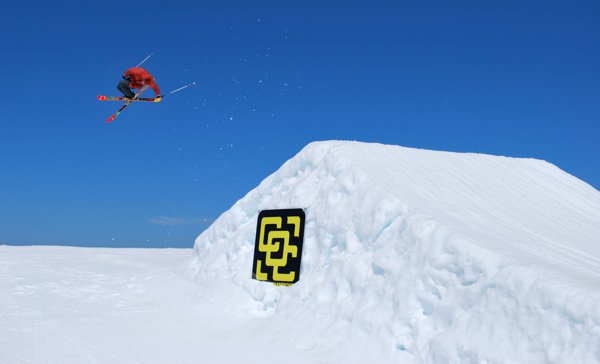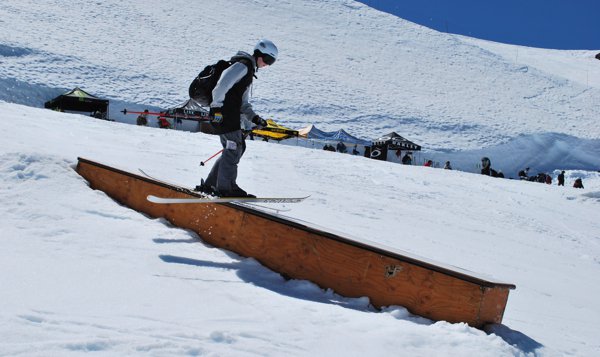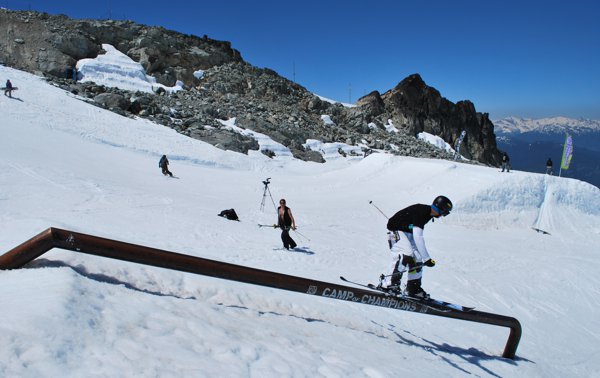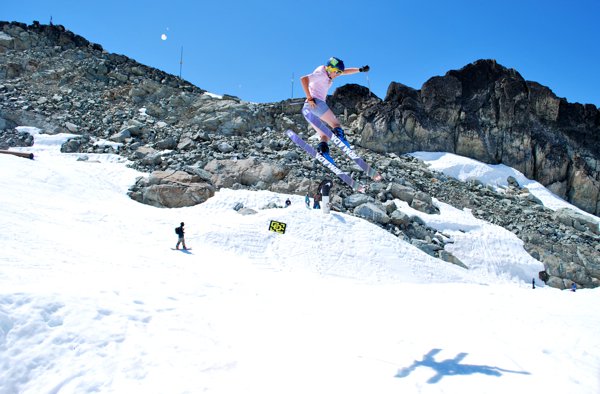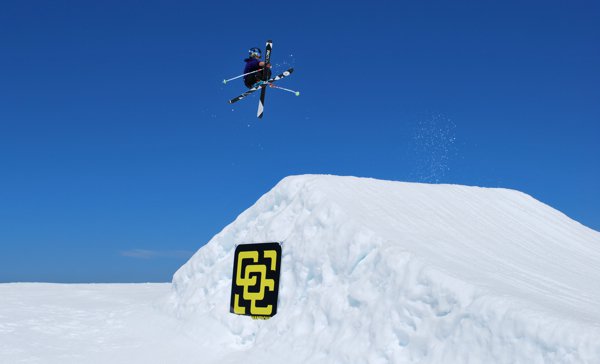 Ben Oglivie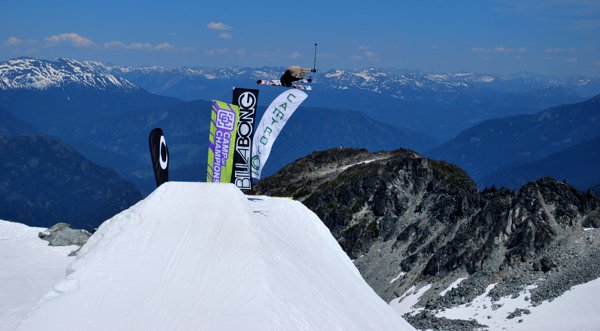 Colston VB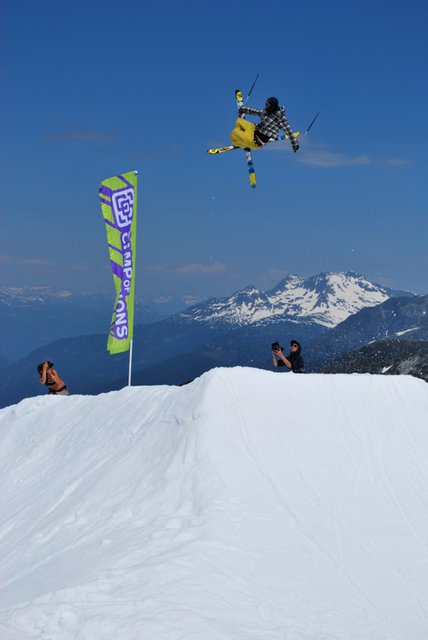 Dane Degruyter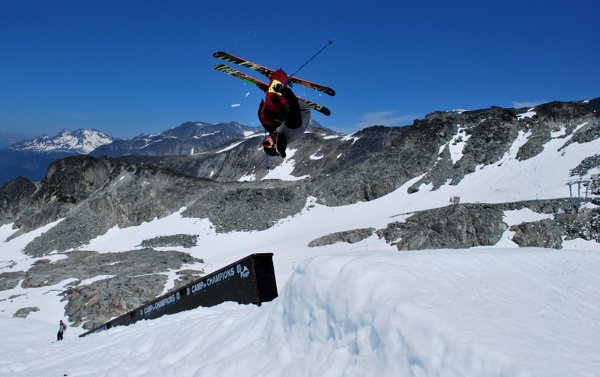 Mack Jones and one of his campers decided to underflip on to the down box, which the camper stomped, and then pretzel 270'd out of...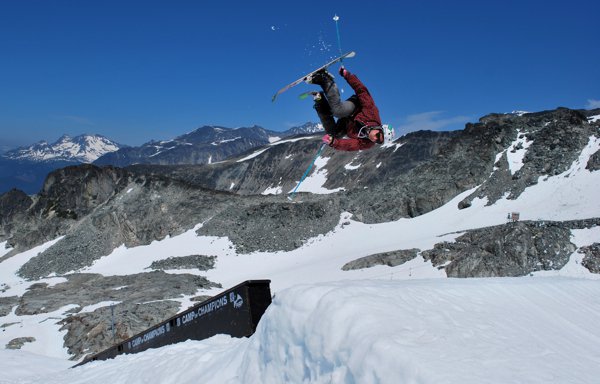 What a boss!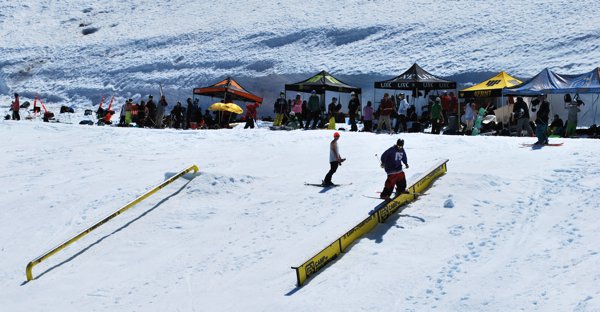 Newschoolers' very own Malcolm Arcand was also in the house!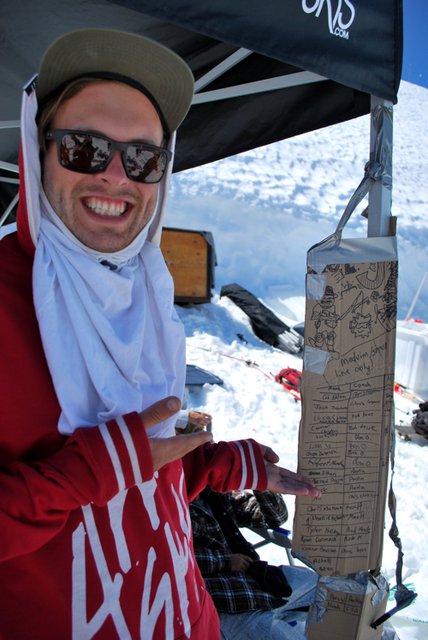 Head Ski Coach Reed Speedman getting prepped for the COC Rodeo.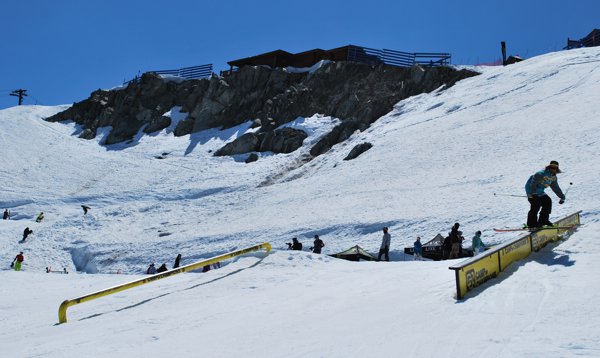 Wiley Miller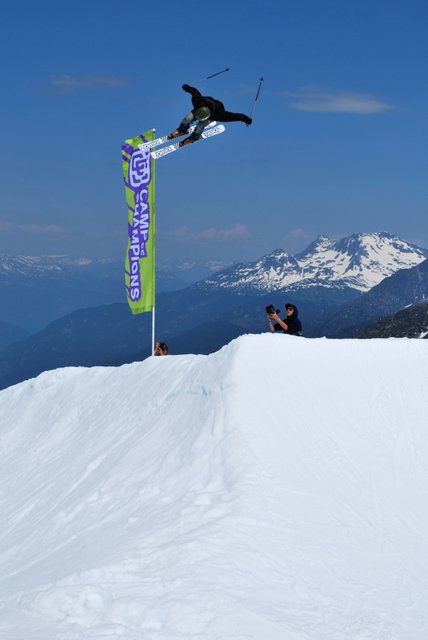 Rob Heule
That's all for now, but stay tuned for our final update on Camp of Champions (which begrudgingly concludes this Saturday), along with their Session 3 edit.