https://www.newschoolers.com/videos/watch/794823/CAM-RILEY---for-lack-of-better-SIDE-B
Does a more documentary style project like 'For Lack Of Better', which is as much about the three of you as skiing, make the whole thing feel even more personal?
Fully committing to a documentary piece this year really allowed us to expand upon ideas that we had only touched on in past films. The format of the film was necessary to fully explain this sort of alternative route we have chosen in the ski world. We felt as though what we do needed some explanation, so we chose to tell our story through this film.
Did you make it through the winter without major injuries this year? How do you do it?
Fortunately, this season left me unscathed, aside from the usual bumps and bruises. Some of that is certainly being lucky from time to time, but, at this point, we have been doing this stuff for quite a while, and we know how to analyze things pretty well when we're skiing street. The majority of what we do is decision making and deciding when it's the right time or place for something, and what is the best way to do it. I like to think that I simply did a solid job of this, more often than not.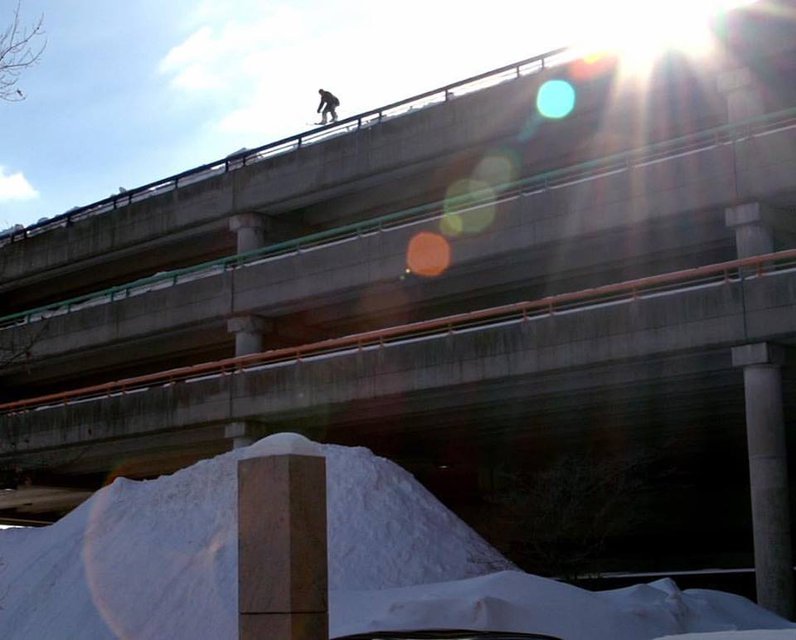 No major injuries...
What drives you to largely forgo 'regular skiing' each year and to go out into the streets and shoot a movie part?
At this point, skiing street is just what I do. Going out each season and putting together a video part brings me so much satisfaction. I realize that I could go ski on the hill every day and I would probably be a better skier at the end of the day, but I just put much more value on going out and getting shots and working towards trying to make a part that's better than my last.
How much time do you get to spend skiing on 'real mountains' nowadays?
I usually get a solid week, or so, on hill at the beginning of the season.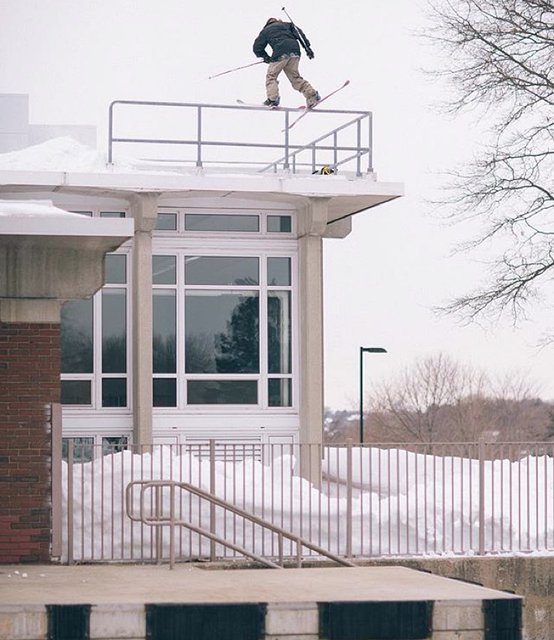 What would you say to people who are on the fence about buying the movie?
We pushed ourselves as hard as we ever have this past season, and there couldn't be a better film to have this footage in.
For what it's worth I'd say For Lack Of Better is simply a film you have to watch. It provides an insight in to a side of skiing you almost never see anything of except the end product and it does it well. Check it out now at: https://itunes.apple.com/us/movie/for-lack-of-better/id1054832769