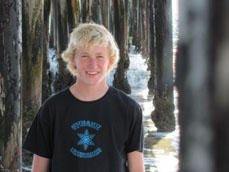 Drew Petersen and Ian Borgesen have been slaying the Junior Freeskiing Championships in the States, after an amazing start in Crested Butte a couple of weeks ago finishing in first and second. They have both been competing in Washington, at Crystal Mountain in the Junior Freeskiing Championships.
Drew, took 2nd place overall keeping him at the top of the rankings. Ian placed third in the qualifying day, and on finals lined up a 720 cliff drop, unfortunately front flipping the landing, but still taking 13th place.
Congratulations guys, killing it this season.